Whenever the holiday season approaches, so do reasons to put together themed documents and promotional materials. Whether it's a turkey-themed handout to tell your workplace when the office party is going to be or a specialized evite to the family dinner, there's a good chance you're not going with a brutalist design that reminds them of a ransom note or Craigslist ad. You want to spice up the visuals just like you're going to spice up your pumpkin pie. We can't blame you. We do the same thing! Which is why we've gone out and found not only the most elegant and heartwarming Thanksgiving fonts out there, but also some of the quirkiest and most fun. So — again like Thanksgiving dinner — let's dig in.
1. Turkey Time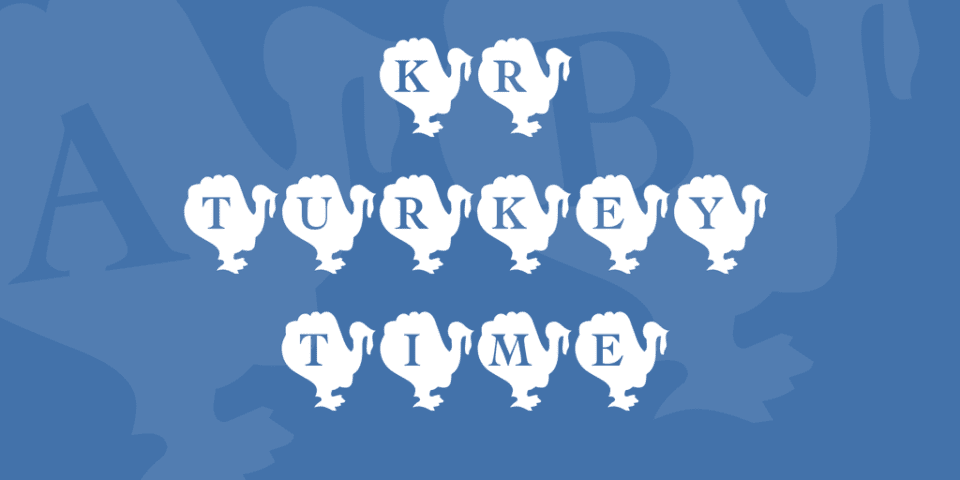 When you're looking for a Thanksgiving font that leaves absolutely no room for doubt about what your design is for, you need to download KR Turkey Time. The glyphs in this font aren't made for manuscripts or long-form documents, but when you need to make something stand out and get noticed, you can't go wrong here. Your audience is sure to gobble these turkeys right up. (Sorry, we couldn't resist.)
Price: FREE | More information
2. Autumn Breeze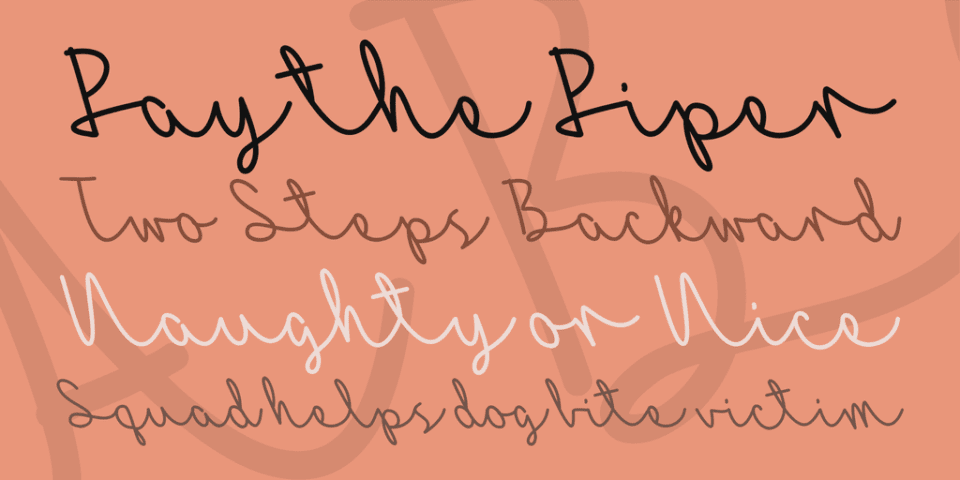 When your Thanksgiving documents need a little style and class, Autumn Breeze is one of the top choices. As a script-style font, it automatically looks more put-together than a gimmick font. Not only does it look personal and create the familial atmosphere that the holiday thrives on, but it is also legible enough that you can include it in professional documents for the season.
Price: FREE | More information
3. Autumn Days

Autumn Days takes what works about the first two fonts above and combines them into one, delightful set of glyphs. You have a comfortable, handwriting font and also a set of clipart and icon glyphs that you can use to decorate and enhance any designs that you put together. If you're not familiar with clip-art glyphs in fonts, they work incredibly well as decorative additions to designs because they're essentially vectors that can be scaled to any size without losing fidelity. You won't have any need for image editing or adding extra steps to finalizing your design. So Autumn Days is incredibly versatile and worth a look.
Price: FREE | More information
4. Buttercream

Not only is buttercream one of the best elements of Thanksgiving dinner, it's now also one of the best elements of your invitations and flyers, too. Whether you're making special letters to each of your family members to tell them how much they mean to you or simply a handout at the office to tell who is bringing what to the potluck, FB Buttercream won't look out of place. Good for headers or body text, this Thanksgiving font is one of the more versatile options out there.
Price: FREE | More information
5. Puritan Party Hats

When you think about Thanksgiving in America, one non-turkey image surely comes to mind. Pilgrim hats. That's why the Puritan Party Hats font is so perfect. After all, the Puritans were known for throwing the best parties. Okay…well, maybe not…but this font sure will liven up any room. Not only is it a perfectly readable font, but it's just quirky enough to evoke the holiday spirit on any document, design, or website you use it on. While you won't be writing any full emails or holiday-themed short stories with these hats, you absolutely will grab your audience's attention and let them know immediately that they're in for some kind of holiday treat. And isn't that the hole reason to use a Thanksgiving font in the first place?
Price: FREE | More information
6. Pea Ellie Belly

Perhaps the font with the most fun name to say, Pea Ellie Bellie is a delightful font that can make any document look homey and cozy with very little work. Just look at the glyphs above and tell us that you wouldn't immediately think that anything printed with it was meant just for you with as much love as possible. You would. That's why we think that your Thanksgiving font search could end right here if you are going for the downhome, rustic kind of Thanksgiving. Your guests will know immediately that they're being welcomed with open arms.
Price: FREE | More information
7. Autumn Harvest Dings

Everyone loves Wingdings. So when it comes to picking a Thanksgiving font, Autumn Harvest Dings are a no-brainer. As we mentioned above, icon fonts are amazing for document decoration because the images are scalable within any document editor that lets you adjust font size. They can be inserted quickly and easily, and manipulated by anyone with no formal image or design training. (After all, who doesn't know how to change from 12pt font to 112?). This particular set of glyphs covers the gamut of Thanksgiving standards, from the overflowing cornucopia, buckets of corn, sunflowers, and raking the leaves into piles for the children to jump into after they fill themselves. If you have a Thanksgiving design that needs a little (or a lot!) extra flair, these dings will do it.
Price: FREE | More information
8. Thanks for Giving

Something about the holidays brings out the child in all of us. At least a little. With the Thanks For Giving font, you can remind whomever reads it to give in to that feeling and let the holiday spirit take over. Handwriting fonts always feel warmer and more personal, and Thanks for Giving is just rough enough around the edges to give it a childlike quality, but without seeming out of place in professional documents. From invites to calls-to-action for charity work, Thanks For Giving is a Thanksgiving font that fully encompasses the best parts of the holiday season and gives it back in spades.
Price: FREE | More information
Wrapping Up
Regardless of what you're designing, we hope that you're as thankful as we are that these fonts exist to make the holiday spirit pop right off the page or the screen. At a time of year when everyone and their sister is making holiday-themed fliers and posters and invites, taking any one of these Thanksgiving fonts and baking it into yours will definitely make folks take notice.
What are you using a Thanksgiving font on this year?
Article featured image by Andrii Spy_k / shutterstock.com