Handwriting fonts can be applied to any web design project to spice things up. This witty, lighthearted choice of typography gives off a natural vibe that's missing in the plain script and sans fonts. With straight lines, curves, swirls, etc. handwritten fonts can make your text look more elegant, unique and personal.
Various handwritten fonts exist on the web, and filtering out the best ones is a challenge most web designers struggle with. To save you from the hassle of trudging through endless options, we've put together a list of 30 best handwriting fonts for web designers, and tried to gather choices for every need.
The handwriting fonts below were selected based on their legibility, features, flexibility and, when available, their reviews. They are ranked in no particular order, but represent the best available options. Given these points, all names in the list will facilitate your web design project in some manner.
1. Rusty ColaPen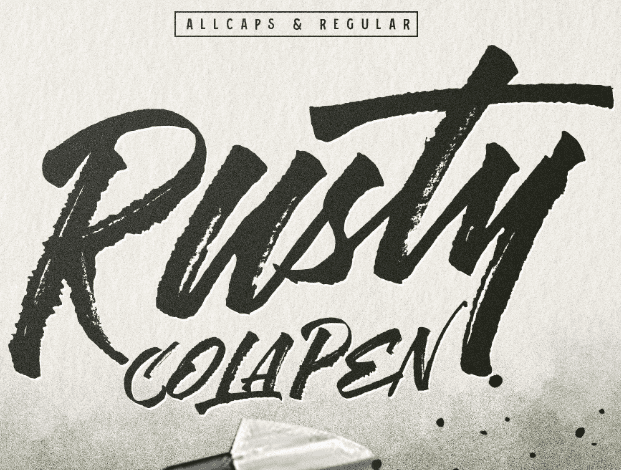 This font is a hand painted typeface that will add stunning custom hand-lettering to your website. You get punctuation, numerals, upper and lowercase characters, and more. Moreover, key lower case characters include stylistic alternates; you can access it from the Adobe Illustrator Glyphs panel.
2. Melany Lane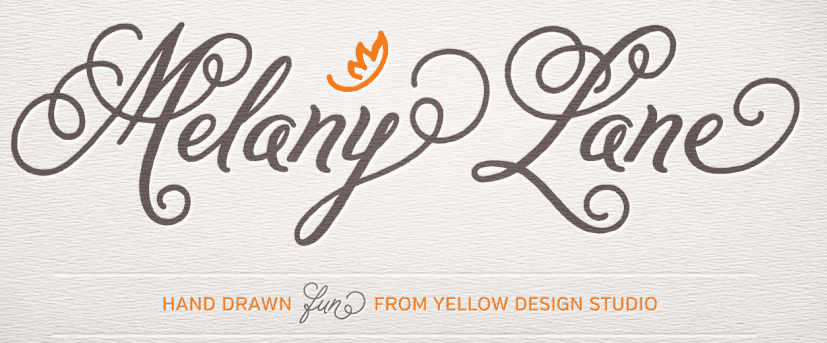 If you're searching for handwriting fonts for feminine projects, Melany Lane is an ideal option. Its elegant letter-hand touch endows a typeface with delicacy and charisma. Additional material like seamless patterns are included in the font's package to help you create a more profound effect.
3. DP Dork Diary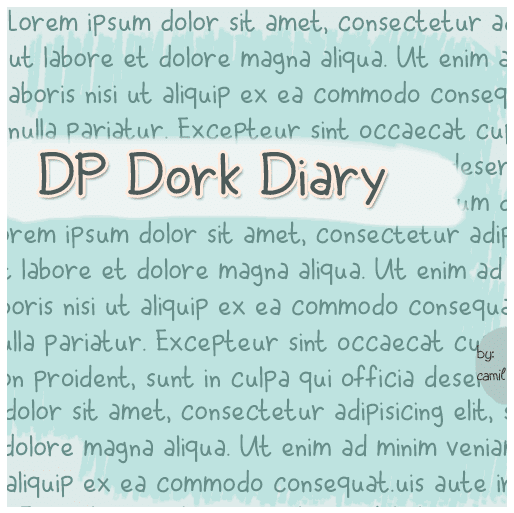 This quirky informal font is actually quite readable. You can use it for your personal website and Tumblr blog, or for notes and details on a screenshot. Also, you'll find DP Dork Diary quite neat for handwriting fonts.
4. Mervale Script

This font has a retro feel to it. It balances thin and wide brush strokes and flows greatly, so you can use it even on a professional magazine or website. You can also utilize it for quotes, bold titles and vintage designs.
5. Landliebe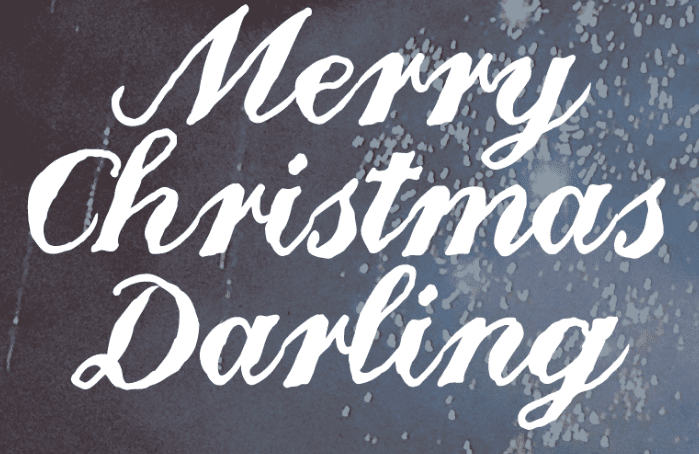 Landliebe is a realistic handwriting font that features imperfections and wobbly lines. These characteristics will allow you to add a personal touch and character to your web design project. In addition, the thin and thick variations make Landliebe perfect for short lines and headings.
6. Have Heart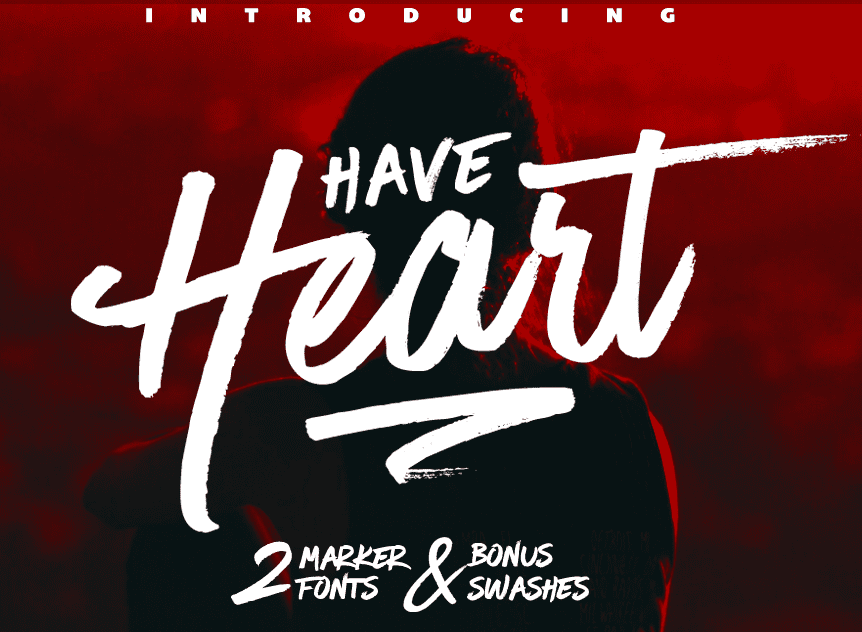 This handwriting font is a set of 2 marker pen fonts (hand-made) that perfectly combine. Have Heart will allow you to make aesthetically appealing hand-lettering easily and quickly. In addition, the set of 12 bonus swashes in the package will enable you to add that touch of finesse to your text.
7. Rumi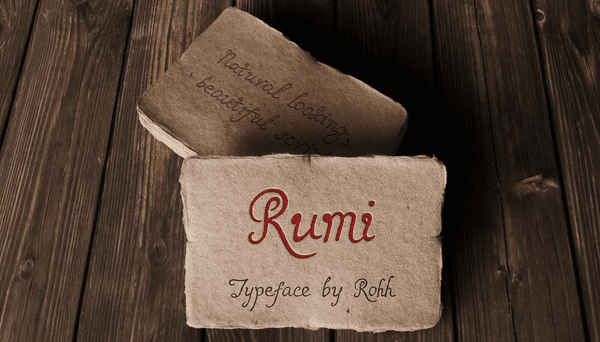 Rumi is a font that looks like true handwriting. You get an extended character set with more than 900 glyphs featuring alternate symbols, styles, case-sensitive and ordinal forms, and more. Furthermore, Rumi has a natural, calligraphic touch to it, and it's shaky but clear at the same time.
8. Sophia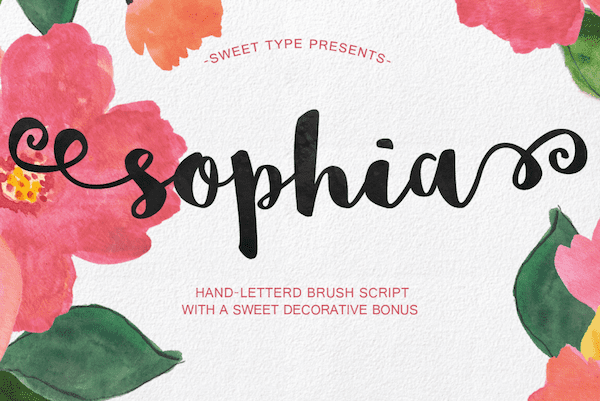 This font is saucy, sweet and shabby at the same time. You can use its hand-lettered brush typeface and two additional ornamental fonts to create custom decorated word styles. In brief, use Sophia Right to add ornament to the end and Sophia Left to add ornament to the beginning.
9. Kalam

This informal handwriting font features Devanagari and Latin scripts that give it a smooth look. Though slanted slightly, you can use Kalam for block quotes, body text and titles. The developer, Indian Type Foundry, has optimized it for screens.
10. Au Revoir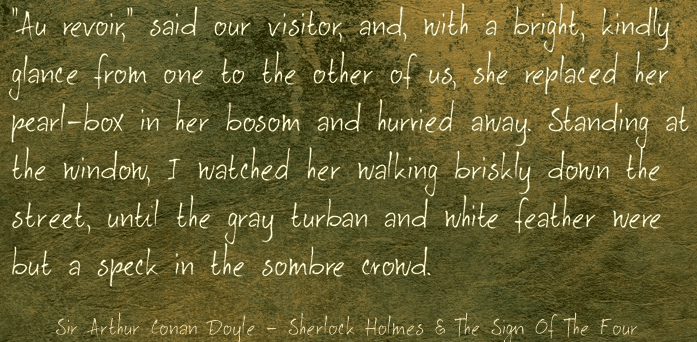 This handwriting font has a French allure that shows an image of exquisite taste. The simplicity of this eye-catching cursive typeface is balanced by subtlety; this strengthens Au Revoir's legibility, as well. On that account, you can use it for long form copies or just long paragraphs.
11. Woolen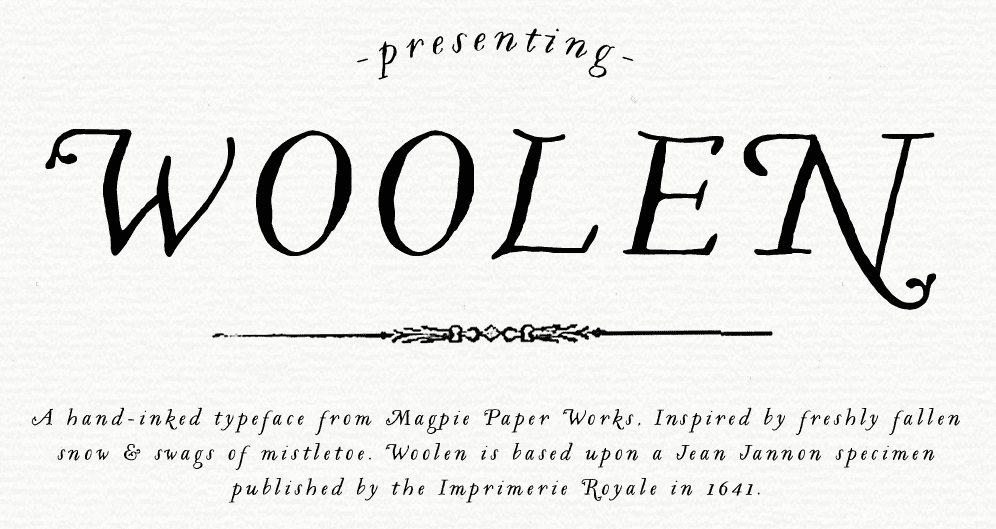 This hand-inked font will remind you of the old days when handwriting was seen everywhere and people used to have amazing writing. Also, the font is a subtle update to the classic serif typeface – Woolen gives off a warm and historical feel without being too trendy.
12. Peabo Mini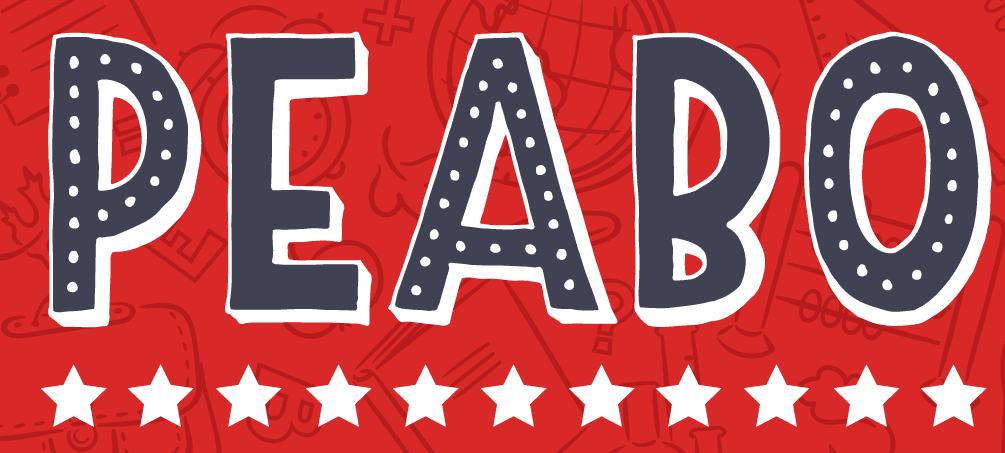 This classy handwritten font shows glimpses of Art Deco styling. Peabo features 69 glyphs which you can dress down or dress up depending on your design preferences. Also, it has an exciting interior bulb finish that can be applied to capital letters.
13. Tabitha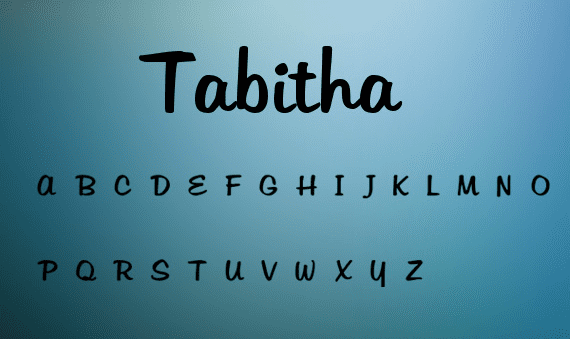 This is one of those handwriting fonts that looks like it was created with absolute focus. And yet, the font allows you to leave an artistic impression, even with the left-brained characteristics. To summarize, the typeface has amazing symmetry, and the legibility is amazing as well.
14. Handie
One of the best handwriting fonts, Handie offers 38 different fonts, 1800 glyphs, and 98 bonus icons. Handie was created with the need for a simple handwritten font that's clear and aesthetically appealing. For the most part, you will find it full of charm, quality and character.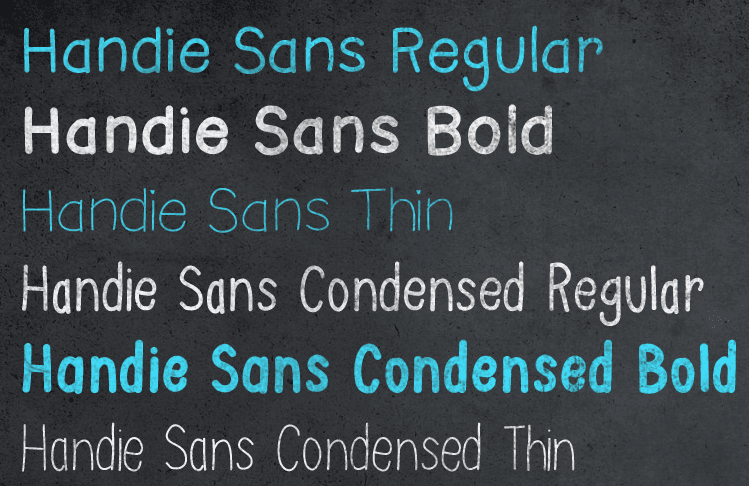 15. Stackyard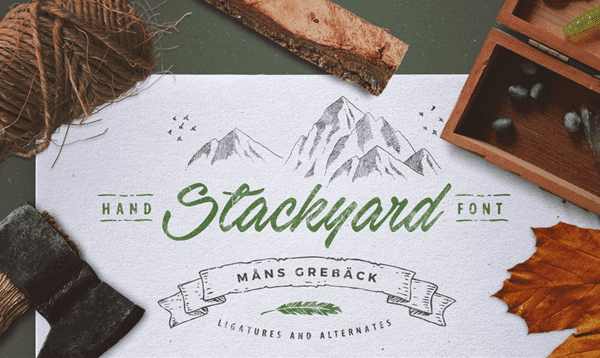 This is an original handwritten typeface that's loaded with contextual and style alternatives. The font's elegant handwriting style can be applied to classy, traditional web designs. Equally important, Stackyard gives you several options to work with to achieve a solid handwritten look.
Download Stackyard

16. Germanica

Unlike most fonts in the list, Germanica includes medieval and gothic inspired typefaces that feature several weights. Equally important, the graceful flowing forms will enable you to add a traditional look to your web design project.

17. my style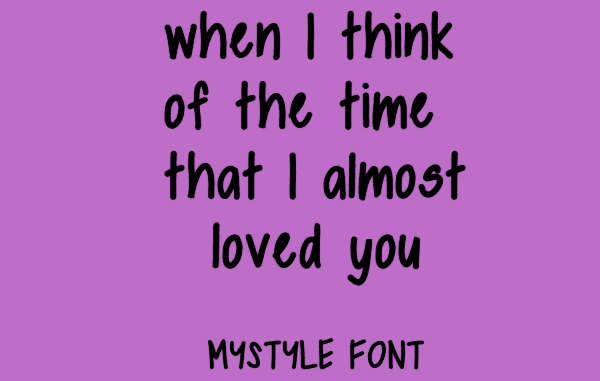 This informal font will make you reminisce the days of writing with a felt-tip pen or marker. It has a bold and neat appearance. You can apply my style to notes, captions and designs aimed at millennials and teenagers.
18. Balqis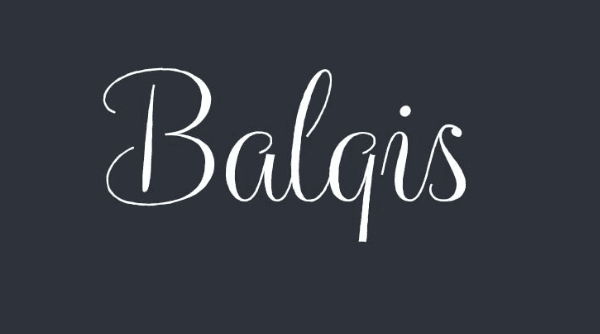 This is a modern handwriting font that is perfect for adding a personal touch to your web design without being too formal. The font gets its character from the varying thin and thick strokes. On the whole, it's perfect for eye catching designs that need a lot of character.
19. Montez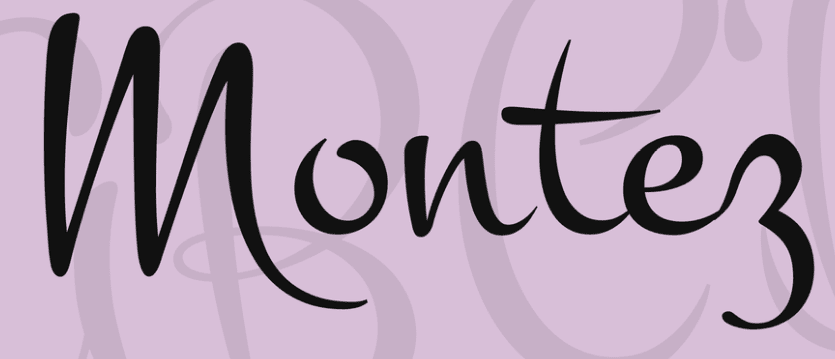 This sweeping handwriting font features varied stroke widths that give out feelings of elegance and joy. The upright polished style calligraphy makes it perfect for web design projects that require a bit of flair. If you want to create a high impact, apply Montez to large text sizes.
20. Yellowtail

Yellowtail is an old school flat brush script that is a mix of non-connecting and connecting letterforms. It will make you reminisce sign painter scripts. In addition, its easily readable modern interpretation makes it a top choice for adding character to a variety of web design projects.
21. Autour One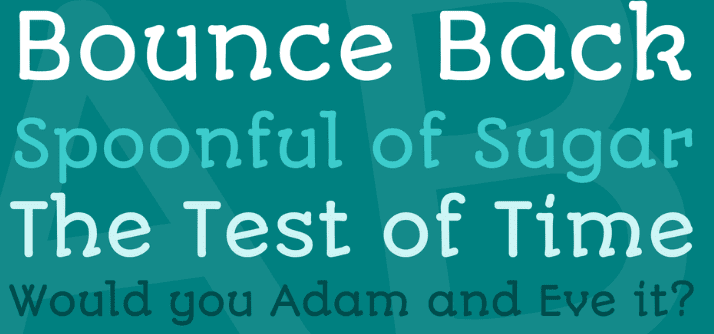 This font is a blend of modern and medieval handwriting. The diagonal points at the bottom of the letters backs up this statement. You can use the Autour One font to give an older feel to your web design projects.
22. Unifraktur Maguntia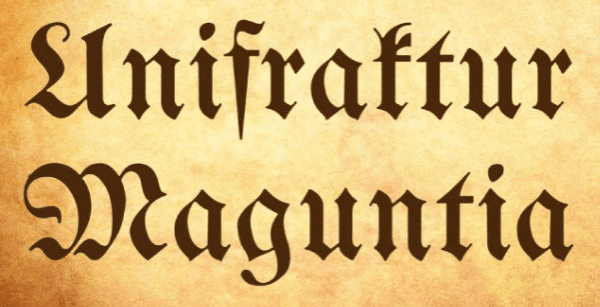 Unifraktur Maguntia is a traditional bold blackletter font that will enables you to add serious character to your web design. It is ideal for formal designs that need a bit of traditional flair without getting too complicated.
23. Hummingbird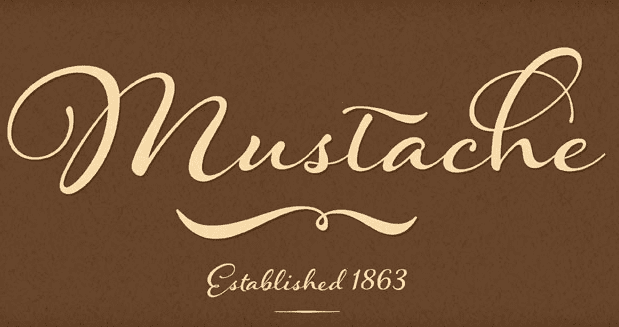 This is an old-fashioned but stylish handwriting font that includes stylish scripts and several cursive details. Its letter variations allow you to add it to any web design layout. Also, Hummingbird's uniformity looks very elegant and disciplined when brought together.
24. Hiatus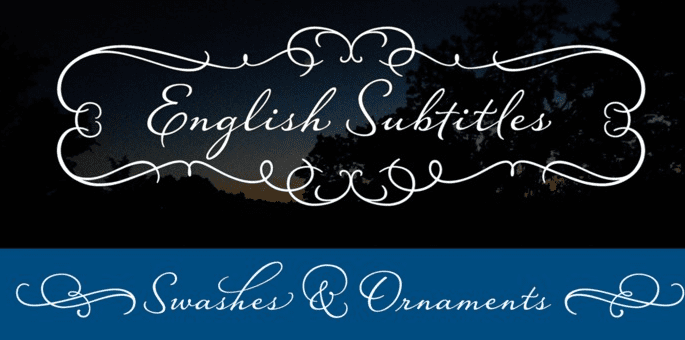 This font has a warm appeal for classical and formal scripts. It enables you to create distinctive letterform combinations with ample letter spacing in small and capital letters. You can apply it to any kind of web design project.
25. Quarzo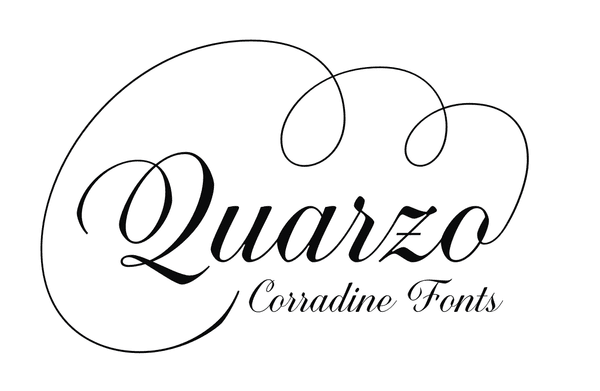 Handwriting fonts just got stylish and flexible. This font features detailed round angles. Uniquely, Quarzo has consistency in every stroke and ample spacing stands out due to its elegance. You can apply it to wedding and other event-based themes.
26. 99% Occupy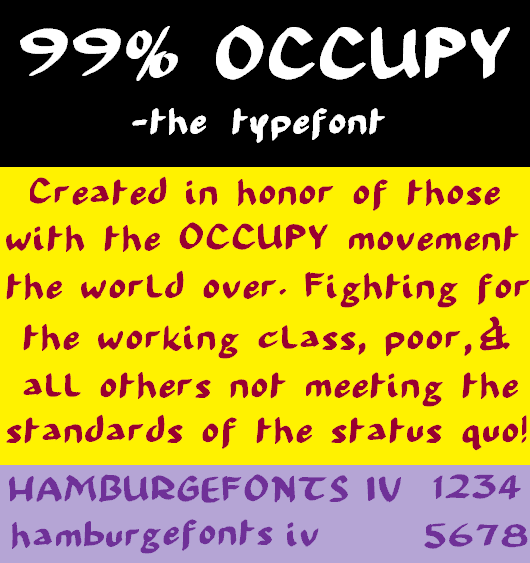 This brush calligraphy font was created during the Occupy movement that protested against the rich, and for human rights. By and large, 99% Occupy features thick brush strokes with a hint of handwriting that can be applied to many different character sets.
27. Miama Font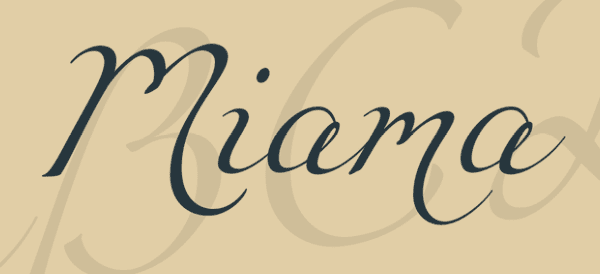 This elegant font is all connected strokes. You can use it for the main titles, but avoid applying Miama to longer texts. Miama small typeface due to its very large descenders and ascenders. Moreover, it has a light appearance, so resizing can be a consideration for titles.
28. Sevillana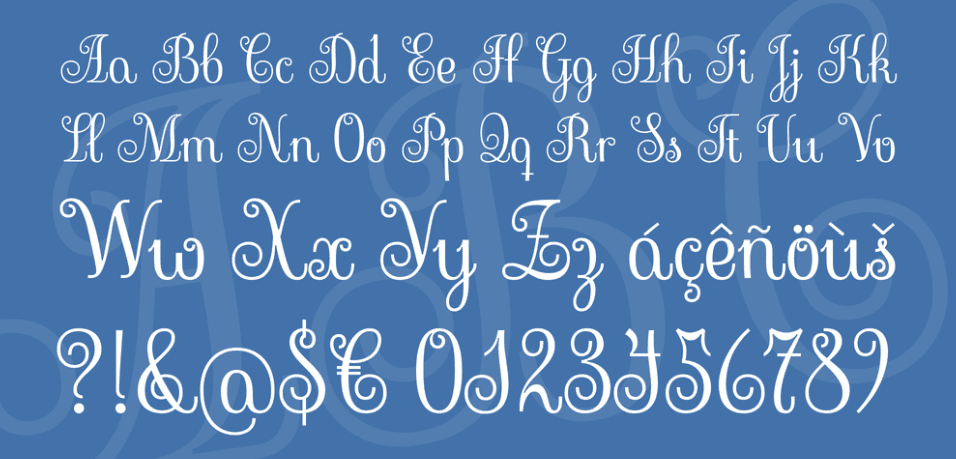 Sevillana has several unique features: it has tiny curlicues, a fascinating background story and is backslanted. Also, the developer has attempted to create the lettering style found in the Spanish region Andalusia on commemorative crockery.
29. Mimix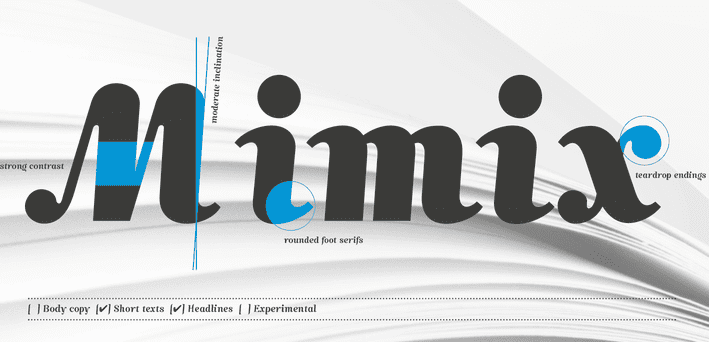 This font skillfully balances casual handwriting with the elegance of modern roman. Mimix character sets show their broad range of use and versatile character. In addition, the delicate font has good readability and quiet form because of its moderate inclination.
30. Pecita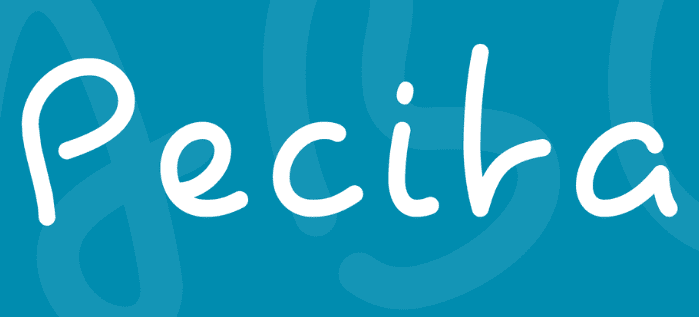 This funky handwritten font has exquisite character support. Pecita features several sets of Kannada, special symbol, Runic scripts and even Thai. In addition, it has support for Vedic extensions and a lot more. All in all, Pecita is really mesmerizing.
Closing Thoughts
As you can figure, there are numerous handwriting fonts out there. Most of the time is spent in finding the best ones. Use them to add personalization to your web design project so that it gives off a warm feel.
What are your reasons for using handwriting fonts? Do you have any to add to the list? We'd love to hear from you in the comments section below.
Article thumbnail image by hvostik / shutterstock.com