Whether you are making a birthday party invitation, a website for a local convention, or writing the next big tabletop RPG, finding just the right fantasy font for your work is imperative. Why's that? Because for many works and designs, the fonts used for logos and posters and print and web marketing showcase the aesthetic and feel of whatever you're working on. Harry Potter fans know something is for them just by looking at the fonts used. So we've rounded up some of the best fantasy fonts out there so you can be sure to appeal to your target audience, no matter who they are.
1. Mythshire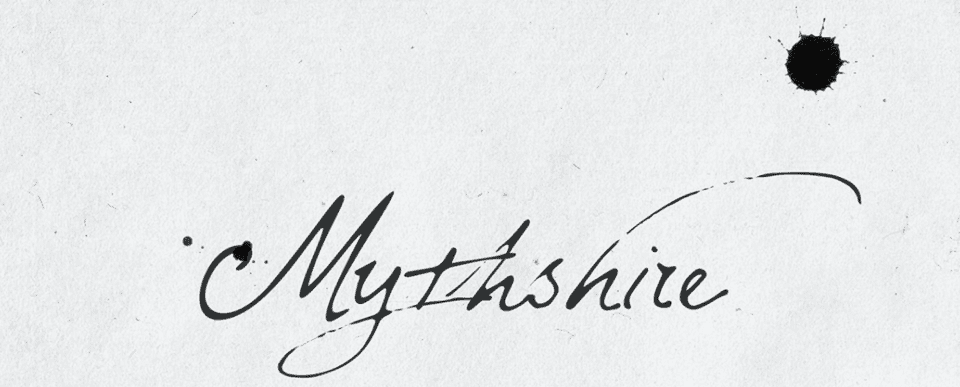 Talk about a gorgeous font. Mythshire is one of the most complete fonts that we've come across in quite a long while. Designed to look as though you're writing with a quill and ink, Mythshire comes with variants of uppercase and lowercase letters, as well as alternate ligatures to actually change and alter the way the script looks in the documents.
Additionally, the pack includes 8 paper textures to make your documents have even more of a tactile appearance and 14 ink splats that were physically made and scanned as Photoshop brushes and PSDs. It's not often you get a font family or typeface with this kind of attention to making it a complete product. If you have any need for a fantasy font, Mythshire should absolutely be one of your first looks. For $19, it's a steal.
Price: $19 and up | More information
2. Story Tales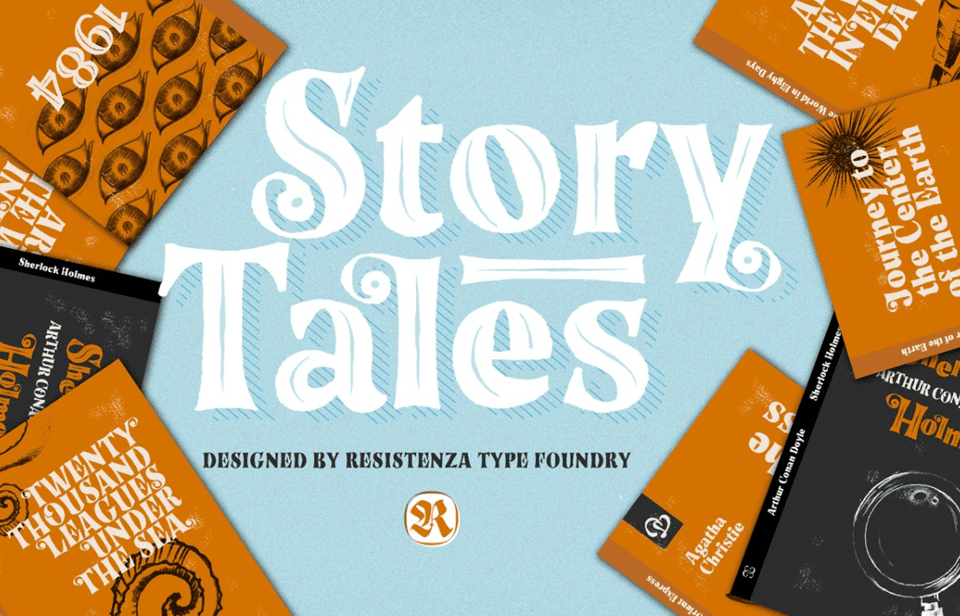 Using Story Tales in your work will give it a nice fairy-tale quality because the font is based on the design of mid-20th-century publishing trends. For many people, books of fairy tales and fantasy novels were published with similar fonts on the cover and within as headers and chapter breaks, so designing with it will not only give your designs a great retro feel, but they will also provide some nice nostalgia for a large part of your audience.
Price: $65 and up for commercial use | More information
3. War Priest

On the opposite end of the spectrum from Story Tales is War Priest. A font that hits on more of the grimdark area of the fantasy genre, this one will absolutely find home in designs that need a little more edge than sparkle. With font sets that include over 190 glyphs, non-English characters are well accounted for. Not to mention, War Priest comes in multiple variants and styles: bolds, italics, outlines, solid, filled, and so on.
Price: Free for personal use, donation required for commercial | More information
4. Fantastic Creatures

There's something cathartic, really, about using a wingdings font. Instead of clipart or finding full designs to accent your work, fonts like Fantastic Creatures give you scalable graphics that you can use in basically any program at any time. Need it on the web? Done. Need it in Photoshop? Okay. Does that program not let you import your own images? Bet it lets you use system fonts! Fantastic Creatures comes with all the staples, dragons, unicorns, phoenixes, gryphons (or griffins, if you prefer). Your clipart bestiary is all but complete with this one.
Price: Free for personal use | More information
5. Unicorns Are Awesome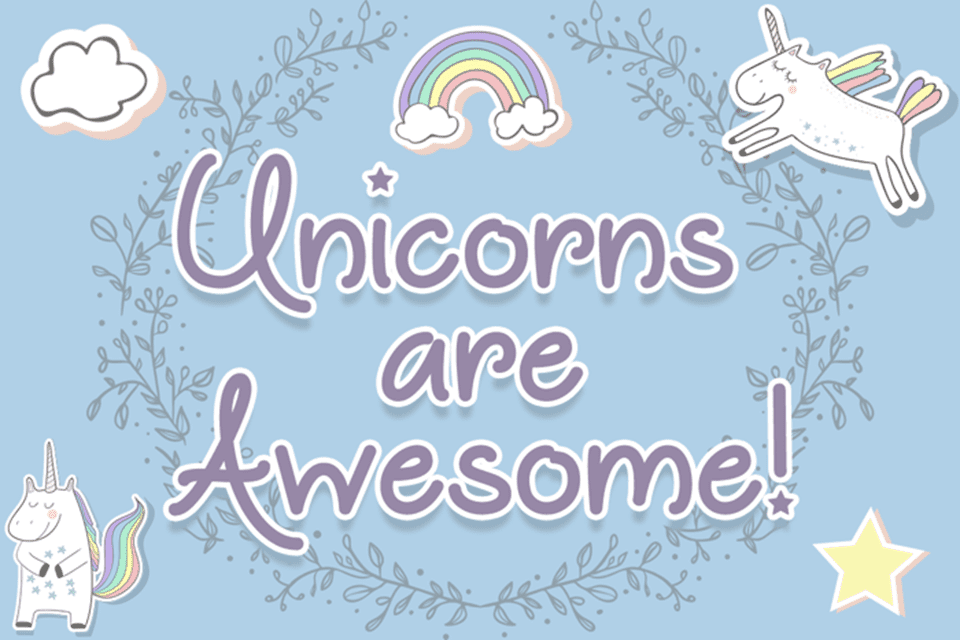 We aren't sure what else to say here, but "yes, they are." The name of this fantasy font says it all, really.
Price: Free for personal use, donation required for commercial | More information
6. Geno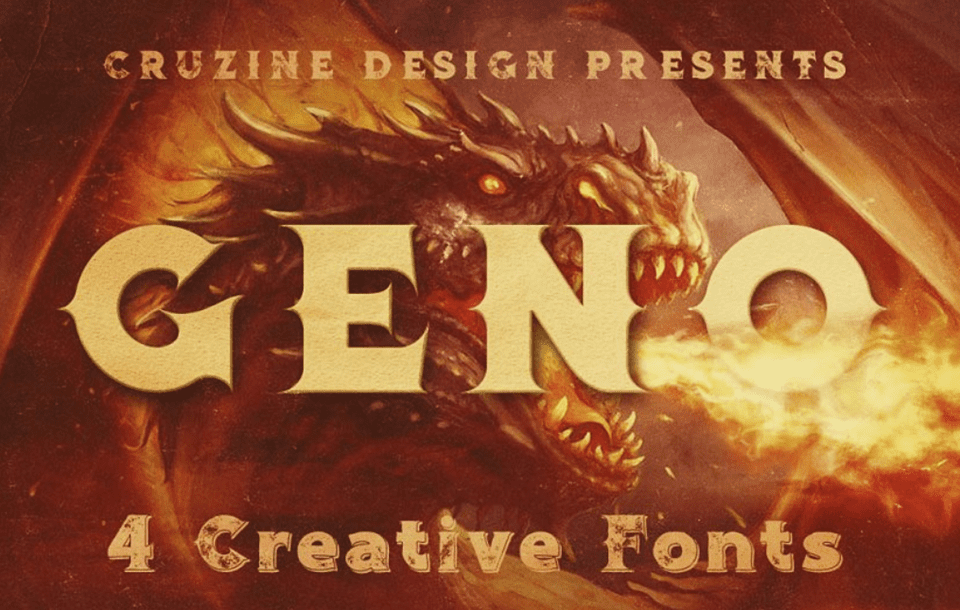 When the banner image for your font is a fire-breathing dragon, you can bet your design software that it's the perfect fantasy font. Useful in any situation where you need to give a document, website, or app a bit of dramatic flair, Geno can do it. A collection of 4 different fntasy fonts, the typeface collection includes the regular version, a shadow version, a grunge version, and a shadowed grunge variant. Regardless of what level of polish or distress you need, Geno's got it.
Price: $9 and up | More information
7. Critical Role Play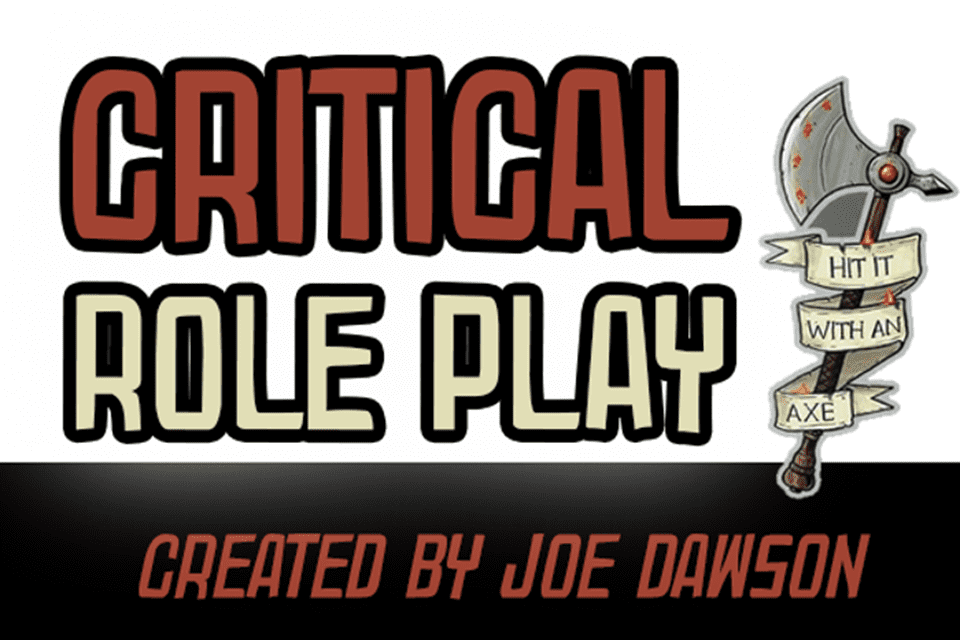 Taking its name from a play on one of the most popular roleplaying game shows out there, Critical Role, this font is built from the ground up to give your designs a look that's immediately recognizable. With its hand-drawn appearance, you will give a definite personal vibe to your work with Critical Role Play. 90 characters are included with the typeface, although they're just the English alphabet and related symbols. You will get two versions, the normal and italic, which you can see above in the image.
Price: Free for personal use, $10 for commercial | More information
8. Comics Runes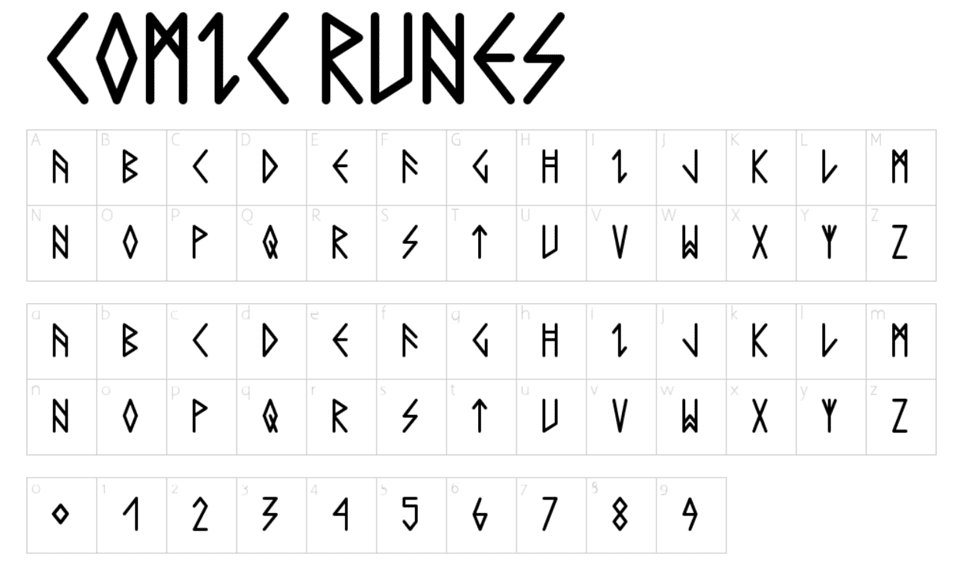 Not to be confused with Comics Sans, Comic Runes sits at a cool place as a fantasy font. This font is absolutely not made up of real runes that were used by ancient peoples, but the designer Adrian Candela has made it so that each glyph looks like it could have been. Comic Runes' design is fantastic. The right designer could certainly incorporate it into designs not only as letters, but as symbols and decoration also.
Price: Free | More information
9. Mistlock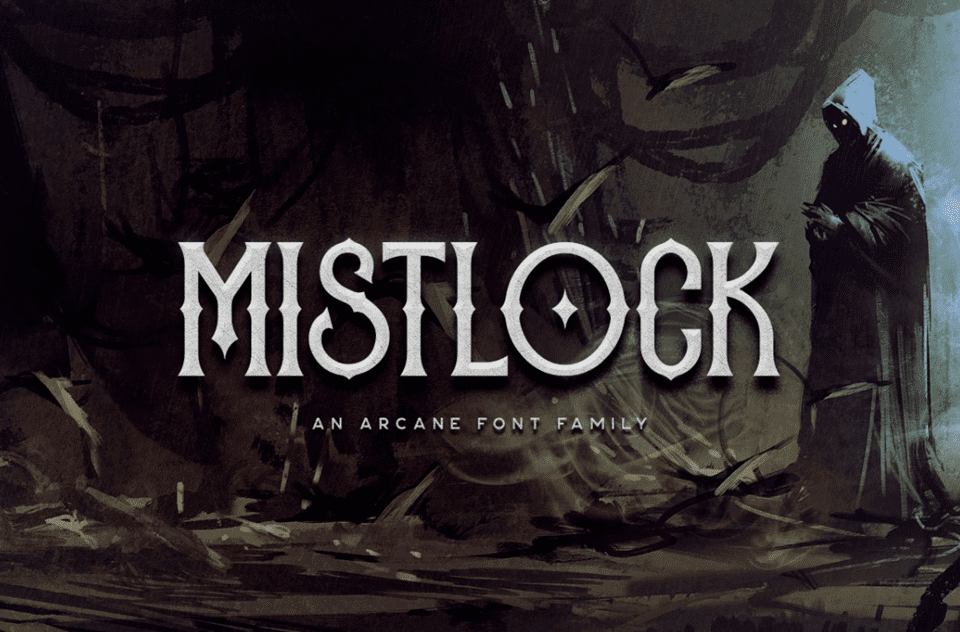 Mistlock is a pretty font. Coming in a rough and normal version, you can create some inspired designs with this one. Whether you need a handout for your roleplaying game that needs to look distressed and weathered or a flyer for an upcoming board game night at the student commons, Mistlock will certainly be able to handle whatever you can throw at it.
Price: $20 and up | More information
10. Antique Quest

Starting out the list is Antique Quest, a free for personal use fantasty font that calls back to what a lot of people may think of when putting together something that needs a font. Elegant yet simple, Antique Quest checks pretty much all of the boxes for a fantasy font. However, we should note that while the font itself is incredibly nice, it doesn't come with lots of specialized glyphs or symbols. So if you need those for your design, you'll need to find a supplement.
Price: Free for personal use | More information
Wrapping Up
You may have a thousand reasons to need a fantasy font, from real-world invitations to in-app or in-game documents. Some fantasy fonts aren't that readable, going for a far too embellished appearance. However, we think that any font on this list will satisfy your needs and imbue whatever project you're working on with a bit of magic.
What kinds of projects do you use fantasy fonts on?
Article featured image by Blackspring / shutterstock.com