This post was submitted by Guillaume Devaux as part of our community themed Divi Summer Sale week. Each day of the weeklong sale we will be publishing new stories submitted by community members about how Divi has helped them build their careers and businesses.
---
As far as I remember, being free has always been my main concern when picking a job. Free to make decisions, free to work the way I want, free to receive benefits of the job and – sometimes ? – free to fail. That's why I'm very pleased with the way I live today. And Divi is a huge part of this freedom.
My name is Guillaume Devaux, I'm 39, and I work as a freelance marketing consultant at my own company Mission Internet (and I run a tea e-commerce site too).
My focus is building websites for small to medium sized local companies in France. I also do a lot of Search Engine Optimization to help my customers once their site is complete.
Life Before Divi (And the Road to Freedom)
When I was younger I worked as a content manager for some companies (Apple Europe was one of these). Teams and people were great but having to report to a boss, spend countless hours to build ppt and ask for permission to try new stuff… all of this quickly made me realize I wanted something else.
So I joined a startup as a project manager. We built diet plans on demand for customers on a monthly basis. It worked like a charm, for a time. Nevertheless this was a great experience because we had a committed team, great offshores coders, and I got to work with good people. The issue was that the time to market an idea, craft it, code it, test it… it was still too long in my opinion. And so once again, I branched out. This time on my own.
That's where Divi comes in.
For me, Divi means speed. It allows me to build websites, landing pages, SEO silos and even do some AB testing like a breeze. It's now possible to revamp a whole page in a few minutes. Back in my old roles at other companies, it would have taken us days! But the combination of Divi + WordPress + plugins offer an almost unlimited number solutions to any small business concern.
For instance: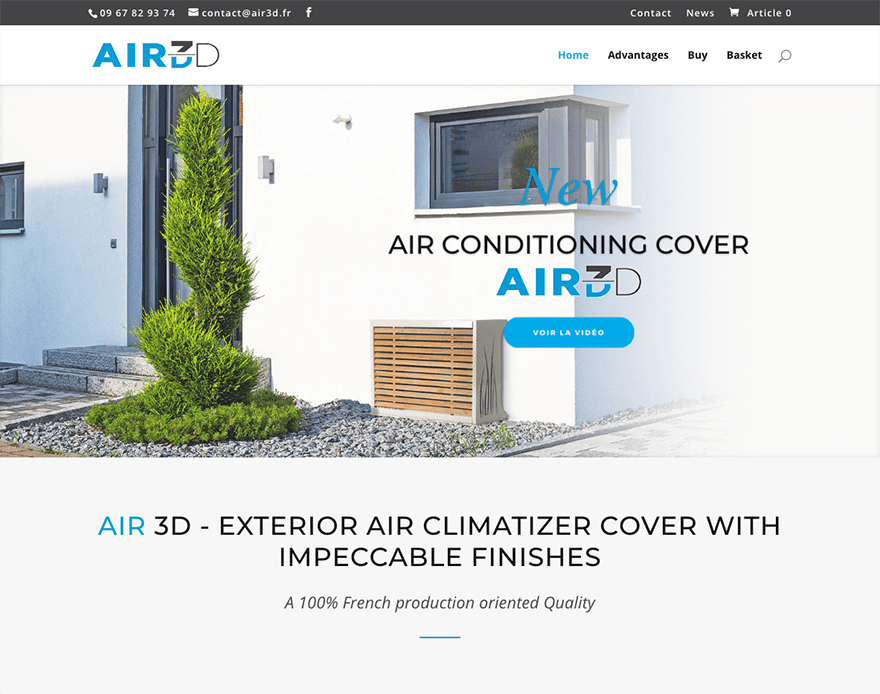 You can check put Cache Climatisation (above) or Glassgow Windows (below).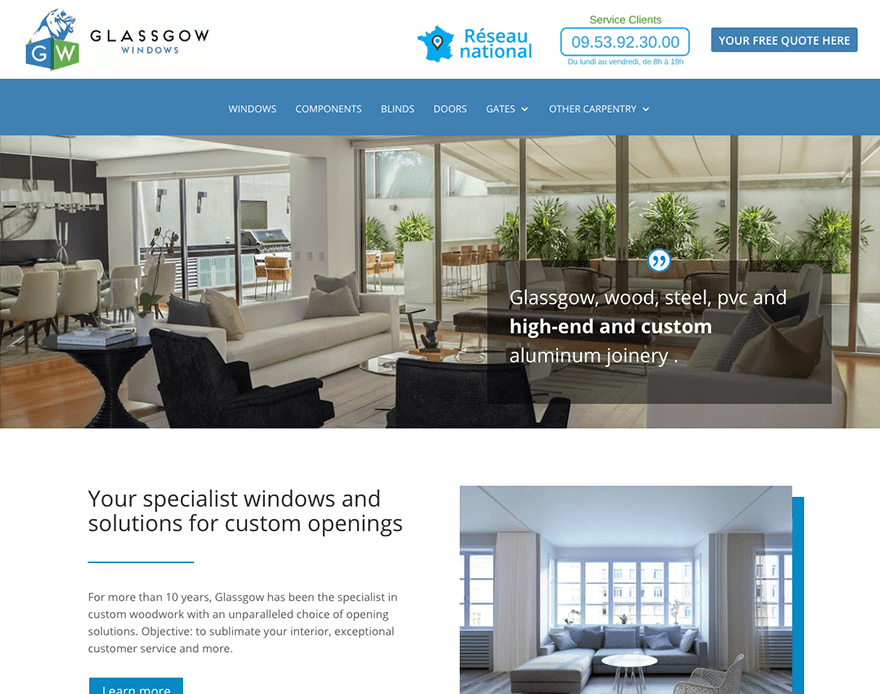 I was able to build both sites, from scratch, and pretty fast too. Coming from a content background I did not need to work with designers or developers for things to come out exactly the way they should. Sometimes I'm still surprised at how straightforward and simple the process is.
Even if I still work with other CMSs (like Prestashop) I now recommend Divi to 100% of my customers. They're usually super excited by one key feature: the visual builder. For them, it means they will be able to update the site without any additional cost because it's actually super simple.
With Divi, Nothing Seems Impossible
I have some new projects in the pipeline for the end of the year and I'm excited about the future. Divi gives me huge confidence. The Elegant Themes support is by far the best I have ever seen and the Facebook community is great support too. Having these tools (Divi) and those resources (Support and Community) means a lot. It means that any issue I run into can be fixed. Nothing seems impossible.
I know I've still got a lot to learn but Divi is taking me in the right direction.