Yesterday was the first day of WordCamp US. We got things started with our Divi Nation Meetup at La Colombe Coffee. We got to meet a wide range of Divi users, designers, developers, and even some folks from the wider WordPress community who decided to drop by and say hi.
After that it was off to the convention center for a day of great sessions, good conversation, and lots of free merch. We spent the bulk of our time hanging out in what many call the "hall track" which is fancy way of saying we met with people in the busy halls of the WordCamp venue to talk shop, listened to user issues, questions, and recommendations.
After the last session of the day we had another, slightly less organized but still very fun, Divi Meetup at a bar/restaurant called City Tap House. So far it's been a real blast catching up with folks from past WordCamps and making lots of new acquaintances. Today we'll be doing much of the same, except today we have Matt Mullenweg's State of the Word address and what looks to be an extremely fun after party to attend.
As always, we'll keep you updated!
Our Live Facebook Broadcast of the Meet & Greet Breakfast
Take a look at the Divi community in action at La Colombe Coffee just a short walk from the convention center here in Philadelphia, PA–the site of WordCamp US 2016. We had a great time getting to catch up with familiar faces and make new connections with Divi users we've never met. Stay tuned throughout the weekend for more updates.
The Divi Nation Breakfast Meetup in Photos
In between handing out free "powered by Divi" t-shirts and meeting lots of Divi community members we were able to snap a few shots of the fun.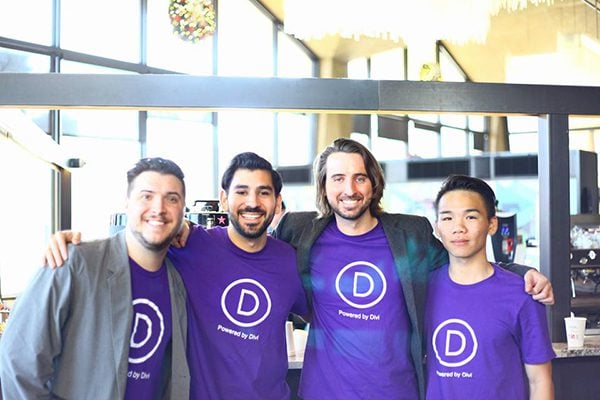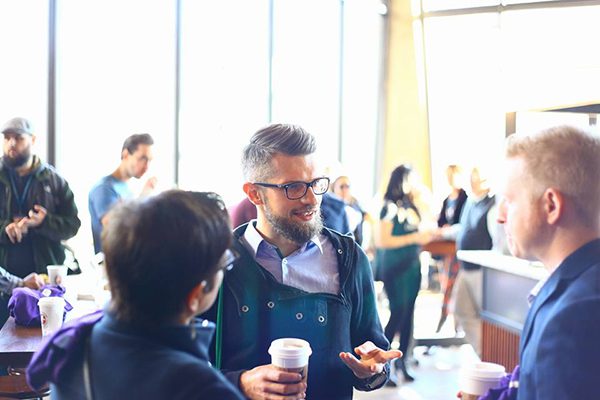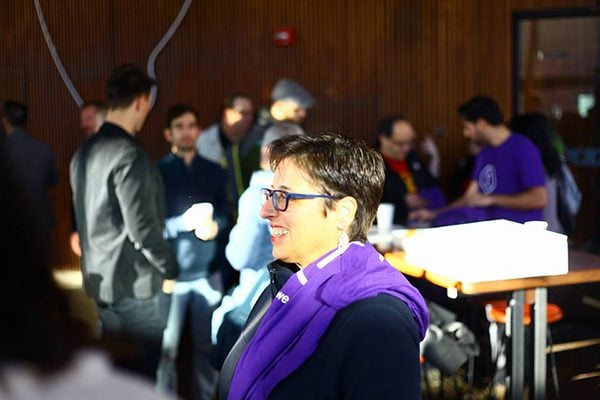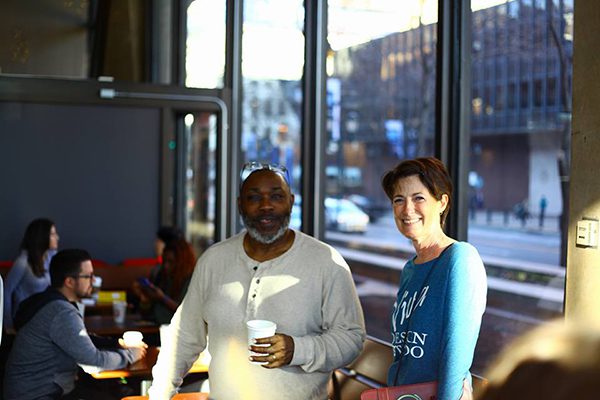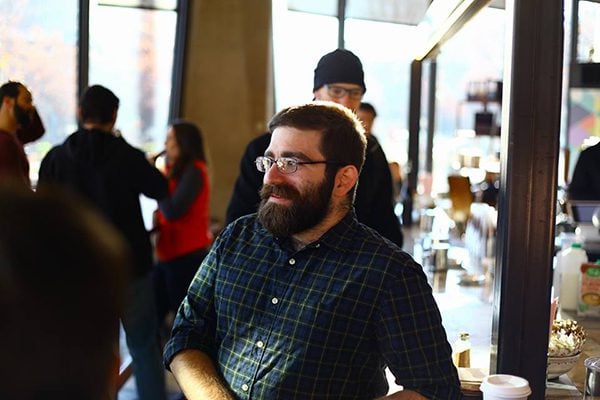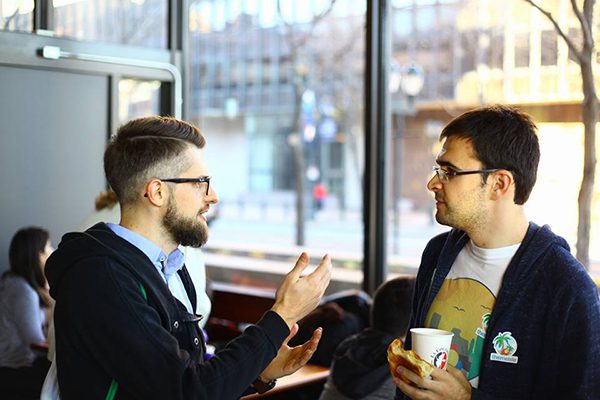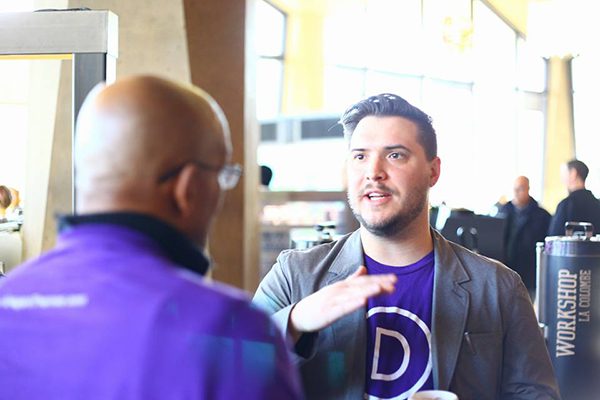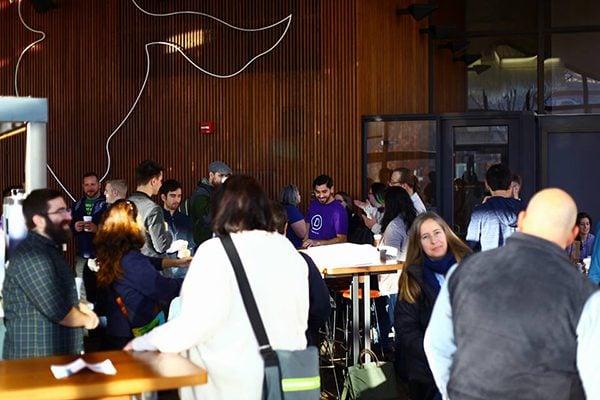 Images from #DiviNationWC Feeds
As per usual the Divi community is in full social mode. We mentioned earlier in the week that you would be able to follow along with the hashtag #divinationwc for lots of moment by moment action. Here are a few great shots from that feed yesterday.
How to Follow Along From Home
If you're interested in following along with more livestreams we'll be doing live interviews and reports throughout the day today from the convention center. You can follow those by liking our Facebook page.
If you'd like to track a wide range of activity across multiple social networks from the event you can do so at DiviNationDoesWordCamp.com.
You can also view Matt's State of the Word address via livestream here.