As a smart and busy business or site owner, you're likely always looking to improve your efficiency to get more done. This way, you'll have more time to focus on other things you care about besides work. This is where productivity apps come to the rescue.
The term "productivity app" is pretty broad. It can be defined as any software you use to improve your workflow and collaborate with others more effectively. In this article, we're going to take a close look at 25 of the best productivity apps available, and help you figure out which ones are a good fit.
Let's get to work!
25 Best Apps to Increase Your Productivity in 2019
Every app in this section can help you increase your productivity, although most of them focus on a different approach. With this in mind, we're going to break them down into different categories. Let's begin!
Productivity Apps to Collaborate With a Team
For this section, we'll focus on apps built around teamwork and communication, starting with the most popular 'office chat' service around.
1. Slack

At first glance, Slack looks like a simple chatroom. It enables you to set up 'channels' for your team, specific projects, and any topic you want (including design), among others. However, you can jump from one channel to another, share files, send private messages, and more. It's also worth noting that Slack can integrate a plethora of other online services, which makes it a productivity powerhouse.
Price: Free with premium plans available | More Information
2. Trello

With the popular Trello, you can set up boards for your projects, add tasks to each one, and assign people to them. When something is complete, you can mark it so, which lets people know how you're progressing. In addition, Trello can connect with lots of other apps, including Slack, Dropbox, Evernote, and more.
Price: Free with premium plans available | More Information
3. Asana

On the surface, Asana is similar to Trello. Both productivity apps use a board-based approach to helping you get work done. However, Asana also enables you to design visual project plans, which play out like 'mind maps'. These enable you to see who's working on what at a glance, and check the status of each project.
Price: Free with premium plans available | More Information
4. Teleport Sundial

You may know Teleport as a suite of apps geared towards help you find the best places to work around the globe. It does this by letting you compare quality of life indicators, salaries, and much more besides.
Sundial is just one app within this suite, and it enables you to check up on all your team's working hours and timezones, so you know when everyone's available. This way, you won't panic if Jane from marketing doesn't answer your latest email in five minutes, because you'll know she's probably still asleep.
Price: Free | More Information
5. Skype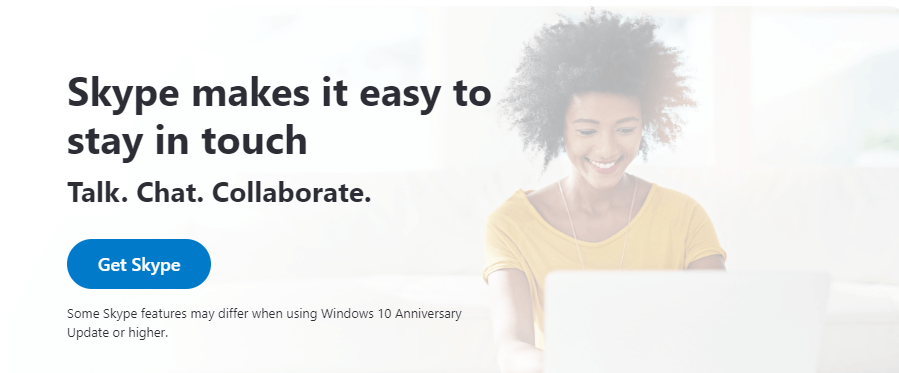 If you and the rest of your team don't work in the same building, you'll need to use a tool that enables you to stay in touch with each other, be it via voice or video calls. Sure, Skype also includes group chat options, but this is not its primary selling point. In any case, it's still the king when it comes to online conferencing.
Price: Free video conferencing but charges for phone calls | More Information
6. Google Docs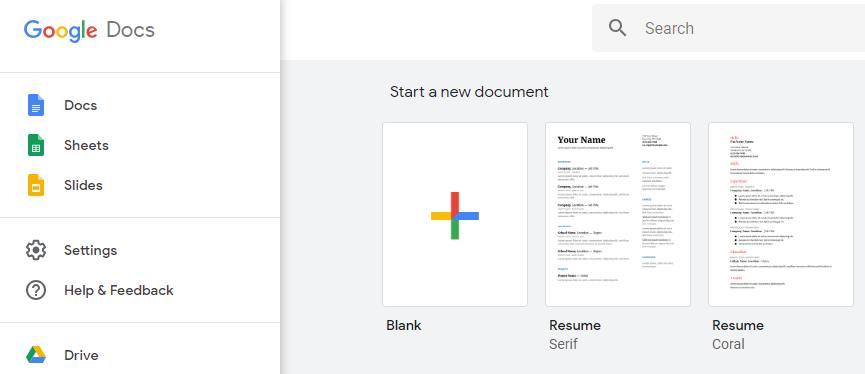 A lot of the work that goes on in most offices relies on simple apps, such as text editors and spreadsheet managers. Google Docs provides you with both of those classics, as well as form, slide, and site-building tools. Plus, it makes collaboration easy by enabling you to share documents and choose who can edit or comment on them. If you want even more functionality, you can also check out the entire G Suite, of which Google Docs is just a part.
Price: Free, but G Suite is a premium service | More Information
7. Basecamp

At its core, Basecamp is relatively similar to Trello and Asana. With this app, you can set up manage multiple projects, each including to-do lists, message boards, schedules, and shared files. However, Basecamp shines due to how simple it is to pick up and use. Plus, it offers excellent support, so we can recommend it if you want to keep the project management side of things simple.
Price: Free with premium plans available | More Information
Productivity Apps to Help You Automate Key Processes
In many cases, the best way to increase your productivity is to automate tasks that don't necessarily require your input. This is exactly where these apps can come in to the rescue!
8. Zapier

Zapier is a service that takes almost every popular productivity app you can imagine and enables you to connect them in creative ways. With Zapier, you can set up 'triggers', which are specific actions within any app you choose. Then, you can configure what happens when a trigger is hit, which is usually an action on a different service.
Price: Free with premium plans available | More Information
9. IFTTT

Using If This Then That (IFTTT), you can connect applications and services and create 'applets'. Recipes work much like triggers in Zapier – when something happens on app A, it triggers a reaction on service B.
Overall, IFTTT offers fewer applet options than Zapier. However, it shines in an entirely different area – helping you automate aspects of your home life. Just to give you an idea., you can connect IFTTT to an ecosystem such as Amazon Echo, and set instructions to control elements such as your lightbulbs, or applicances.
Price: Free | More Information
Productivity Apps to Help Organize Your Life
Life isn't all about work and even outside the office, you might need some help to keep track of everything you have to do. After all, if your personal life is in order, chances are you'll be more efficient all around.
10. Todoist

As the name gives away, Todoist is a 'to-do' list app. With it, you can set up as many lists as you like, be reminded of specific tasks, help you build habits through reinforcement, and prioritize goals. However, our favorite feature provides you with handy little charts and graphs to check on your progress at any time.
Price: Free with premium plans available | More Information
11. Pocket

The coolest thing about the internet (in our opinion) is the unrestricted access as much information than you could ever digest – and it's all there for the taking.
Pocket enables you to save those interesting pieces of content so you can read it later, which lets you stay focused during the day. Think of it as a bookmark, only Pocket downloads the whole article for your later convenience.
Price: Free with premium plans available | More Information
12. LastPass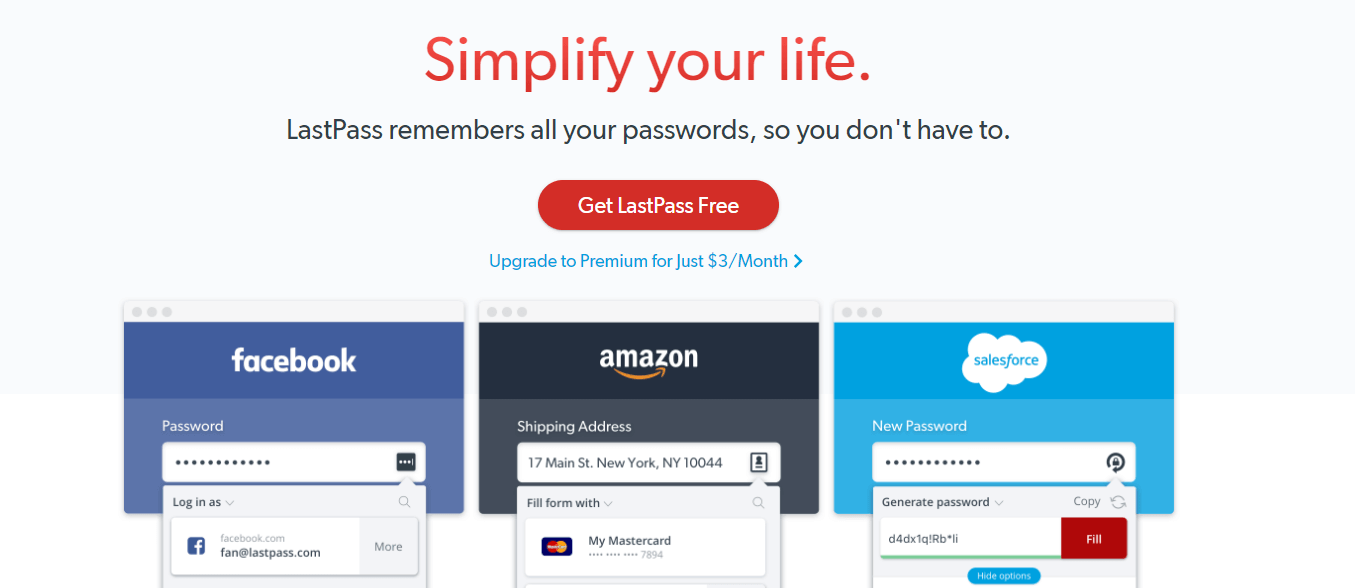 We're big fans of apps and online services of all kinds, as you might have guessed. However, every time we want to try a new app, we need to come up with a unique password and username, then try to remember both.
The solution to this problem lies with password managers. This type of tool enables you to generate secure and unique passwords, store them safely, and autofill forms when needed to save you time. There are plenty of password managers you can try out, but LastPass is one of our top picks.
Price: Free with premium plans available | More Information
Productivity Apps to Help You Keep Track of How You Spend Your Time
Most of us like to imagine we're productivity juggernauts. However, chances are when you take a look at how much time you actually spend working versus browsing around the web, you'd be surprised. With these apps, you'll be able to improve how you manage your time!
13. Toggl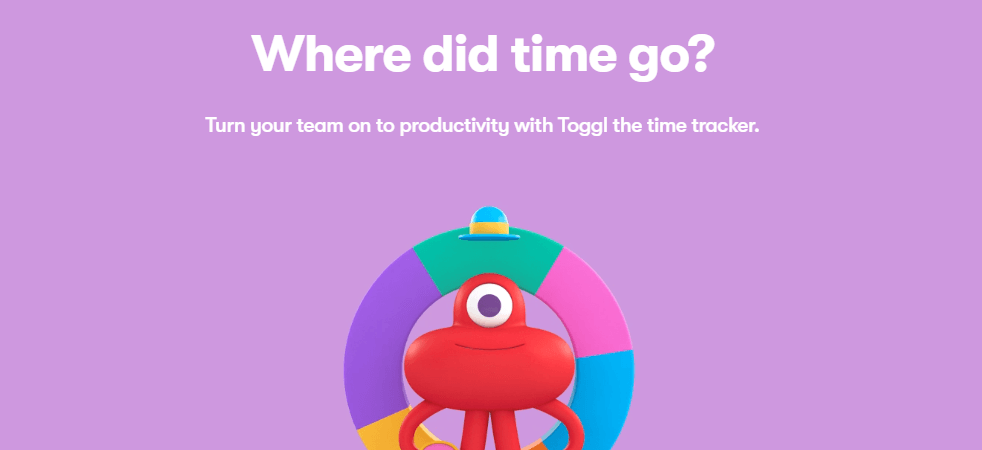 Toggl is all about helping you track the time you actually spend working. With this productivity app, you can track how much time you're spending on each project, as well as your idle minutes (or hours). You can then look back at the end of each day and see if you're making good use of your time.
Price: Free with premium plans available | More Information
14. RescueTime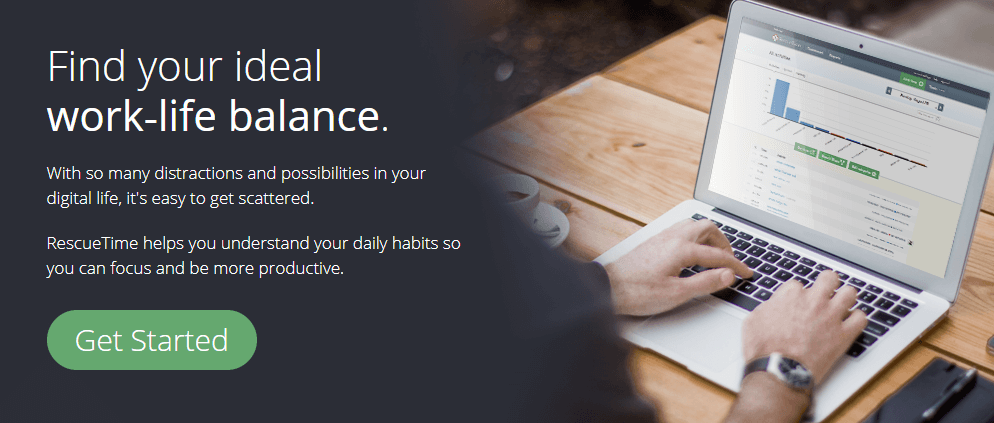 As far as functionality goes, RescueTime is pretty similar to Toggl as it enables you to track how you're spending your time on a per app basis. However, this particular app includes a couple of standout features of its own, such as enabling you to block specific websites, so you don't get distracted. You can also use it to configure notifications to let you know once you hit a milestone on any activity you want.
Price: Free with premium plans available | More Information
15. FocusBooster

We've talked about the Pomodoro Technique previously, and it's a great method for increasing your productivity. In a nutshell, it's all about focusing on work for a specific stretch of time – usually 25 minutes – then taking a short break before repeating the process. FocusBooster is built around this technique, and it enables you to keep track of your 'Pomodoros', and exactly how much work you're getting done.
Price: Free with premium plans available | More Information
16. Freedom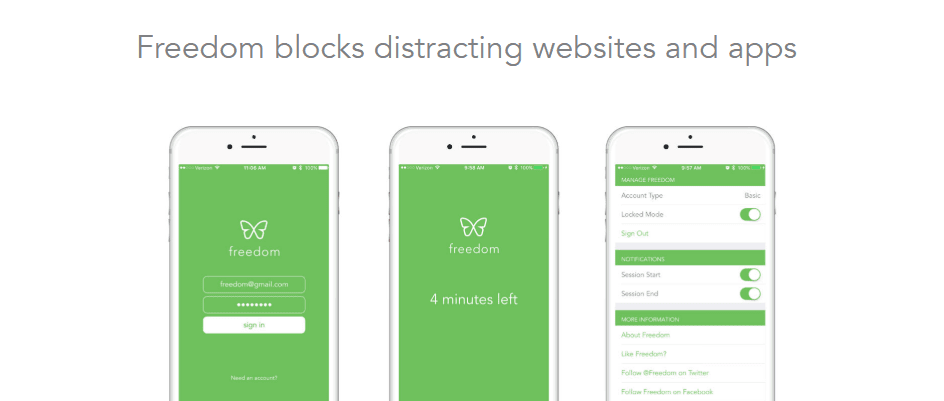 Not only does it have a catchy name, but the Freedom app also enables you to stay productive by blocking all the websites and apps that conspire to distract you. It works across all major platforms, and you can configure it to either block anything you want during specific periods of time, or alternatively every time you start a work 'session'.
Price: Free with premium plans available | More Information
Productivity Apps for Storing and Accessing Important Information
You likely have to juggle a lot of information at work. For example, you need to remember who's assigned specific tasks, how to get in touch with certain people, when your next meeting is, and more. The following apps help you store and access all of those tidbits of information more efficiently, so you can focus on more important things.
17. Cloze

Cloze simply provide you with one central hub where you can store information about your contacts. It can even generate profiles for each contact automatically, depending on the apps you connect it to. Within each profile, you can check out your latest communication, keep track of future appointments, set up reminders, and more.
Price: Plans start at $17 per month per user | More Information
18. Evernote

Sometimes, low-tech solutions are the best answer to a problem. However, if you're not a low-tech person, and you like taking notes, Evernote could be an ideal solution.
This platform's goal is simple – to help you create quick notes of any kind, such as jotting down ideas, creating to-do lists, and more. Plus, it enables you to accompany your notes with media files. What's more, you can check them out from practically any device.
Price: Free with premium plans available | More Information
19. Google Keep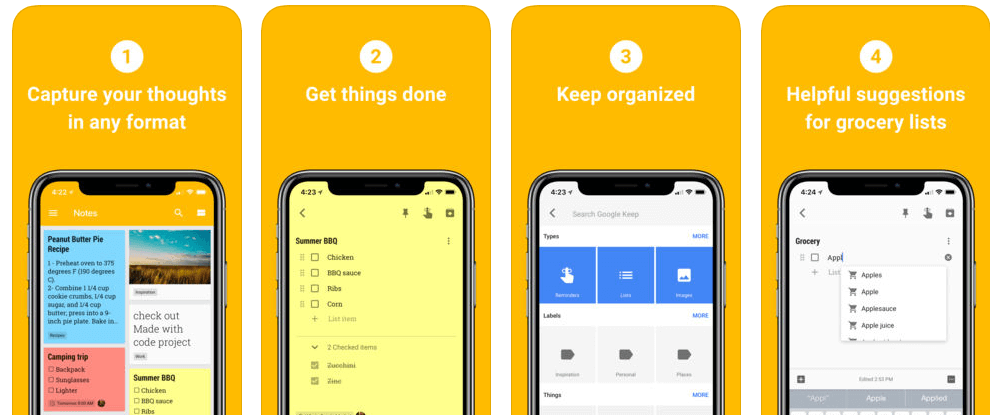 Here's another recommendation for a top-notch note-taking app. The difference is, Google Keep is perfect if you're knee-deep into the search giant's ecosystem.
For example, you can use and sync Google Keep across your mobile devices, but there's also a Chrome extension available – and you can access your notes from Google Docs. If you want to keep things inside the Google family, it can be a great alternative to Evernote.
Price: Free | More Information
20. HelloSign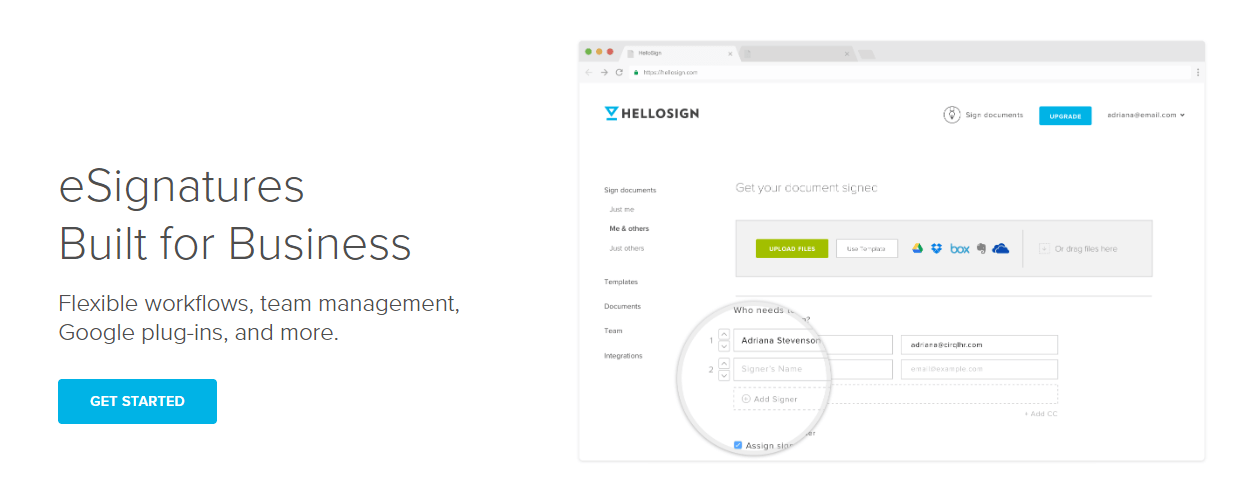 Getting documents signed is part of almost any modern workplace. Maybe you or a member of your team needs to sign something, or you have to send a contract to a new client. In any case, dealing with a physical trail of paper can be a huge time sink.
With HelloSign, you can create or digitize documents, submit them, and have the recipient sign online in a legally binding manner. Better yet, the app enables you to store all your contracts in one place, or alternatively download them.
Price: Free with premium plans available | More Information
21. Dropbox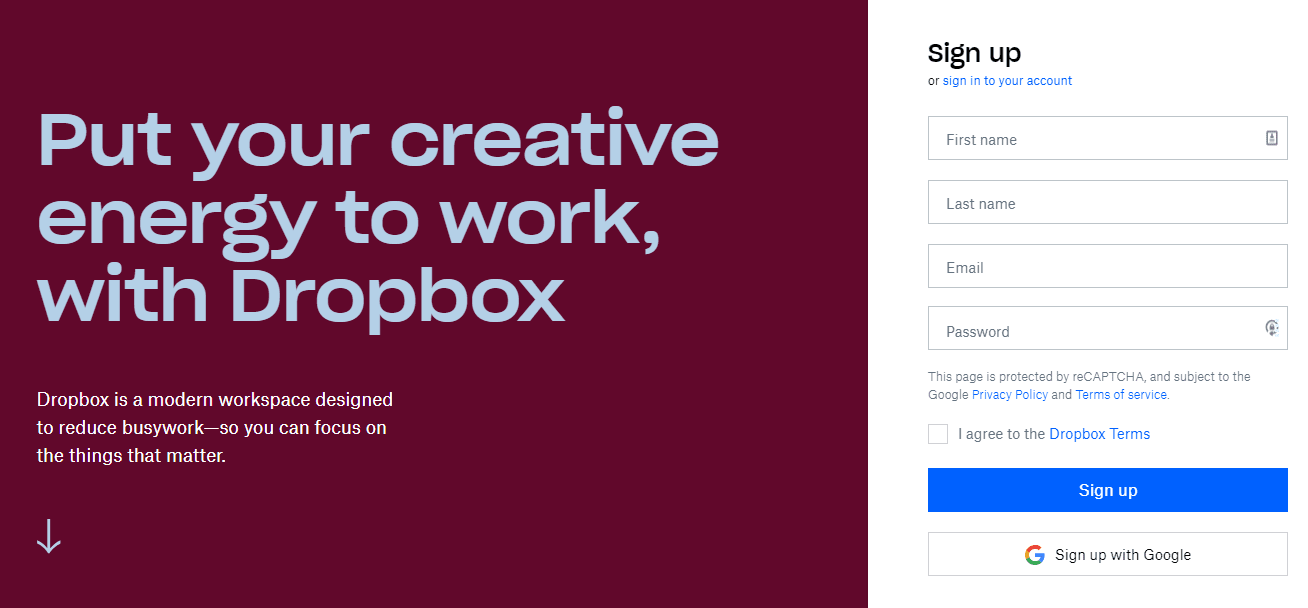 Dropbox hardly needs an introduction – the service enables you to store files in the cloud, which makes it a great option for backing up important data. You can also use it to share files with other people, making collaboration easier. If you use Dropbox for Business, you also get options to collaborate on files and have better control over who can access them.
Price: Free with premium plans available | More Information
22. Google Drive

Admittedly, Google Drive shares most of Dropbox's key features. However, it's a no-brainer if you rely on other apps from the G Suite for work, since they're all part of the same family.
Price: Free with additional storage space available for purchase | More Information
Social media plays a big role in many aspects of our lives. If you have to deal with social media as part of your job, it can pay off to look into apps that enable you to do so more efficiently. Here are just a few.
23. Buffer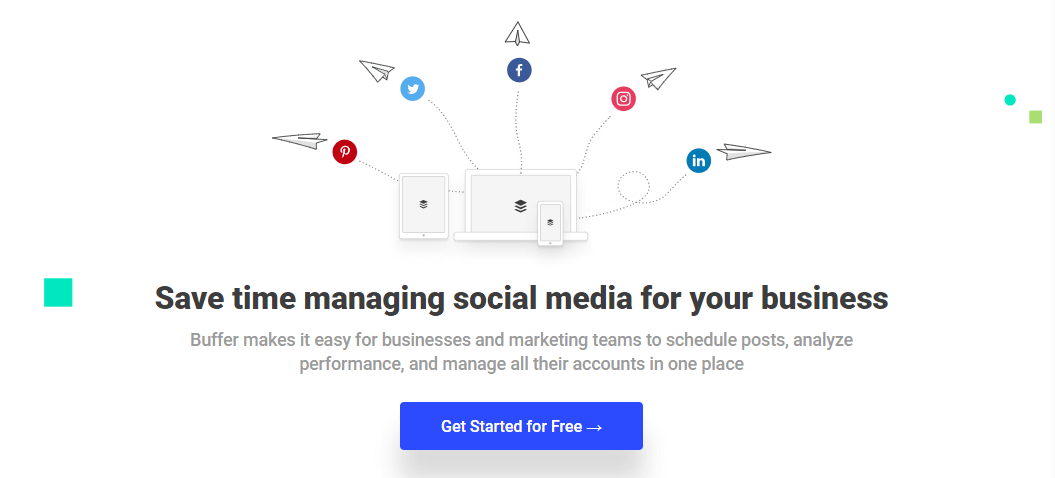 With Buffer, you get a dashboard that connects to all of the social media accounts you specify. It supports the most popular options, including Facebook, Instagram, Twitter, Pinterest, and others.
From within your dashboard, you can publish new content, schedule future posts, reply to comments, and more. Even better, Buffer enables you to track the performance of your social media publications and interactions.
Price: Free with premium plans available | More Information
24. BuzzSumo

One of the best ways to grow your social media presence is to share content people care about. The key, of course, is to figure out in the first place what it is people care about.
BuzzSumo enables you to keep an eye on the kind of content people are consuming and sharing on social media. It helps you identify the top posts and pages for practically any keyword you want, so you have an idea of what to focus your efforts on.
Price: Plans start at $79 per month | More Information
Productivity Apps for Managing Your Finances
Last but not least, managing your finances effectively is key if you want to stay productive. For this section, we decided to focus on a single, standout app.
25. FreshBooks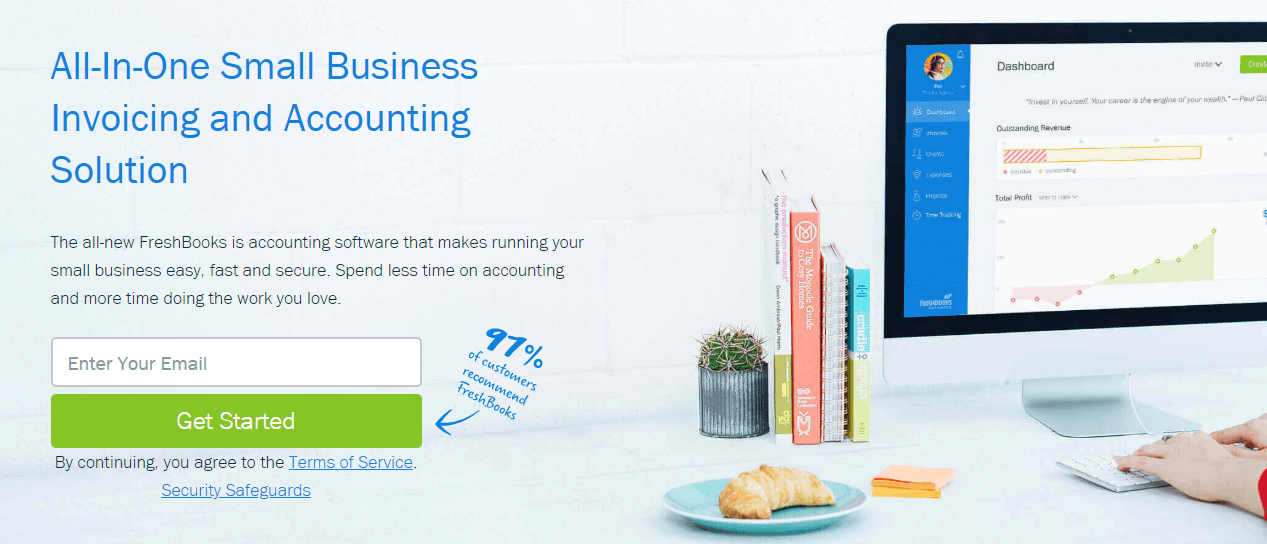 Whether you work alone or as part of a team, keeping track of money can be a hassle, which is what makes an app such as FreshBooks so invaluable. This particular solution can keep track of invoices, expenses, and even process payments.
What's more, FreshBooks also enables you to track how much time you're spending on each client and project. This makes the app great not only for managing your finances, but also your time.
Price: Plans start at $15 per month | More Information
Conclusion
When it comes to productivity apps, you're practically inundated with options. A lot of modern workplaces rely on these apps to coordinate their workflow, so you're probably already familiar with some of them.
In this post, we introduced a lot of options, and they all can help improve your productivity in different ways. If you're looking for a quick recommendation, Slack is almost always a hit among teams. Combine it with apps such as Trello and Asana, and your office's productivity should skyrocket.
Do you have any questions about which productivity apps would work best for you? Let's talk about them in the comments section below!
Article thumbnail image by Macrovector / shutterstock.com