WP Recipe Maker is a WordPress plugin for food and lifestyle bloggers, both beginner and established. For newbies, this is a great recipe plugin that will grow with them as they build an audience. This plugin is from the makers of WP Ultimate Recipe, which has been in development since 2013 and is still active. However, that plugin isn't compatible with all themes, which is why WP Recipe Maker was born.
The WP Recipe Maker plugin is for practically any WordPress user, regardless of their skill level. For designers and developers, that means you can create a recipe website or food blog for your customers, install this plugin and trust that they'll be able to post as frequently as they want while maintaining the integrity of what you built for them. Another reason it's useful for developers is that the code is clutter-free, only including what's necessary for functionality. Sites continue to run fast and the user experience is front and center.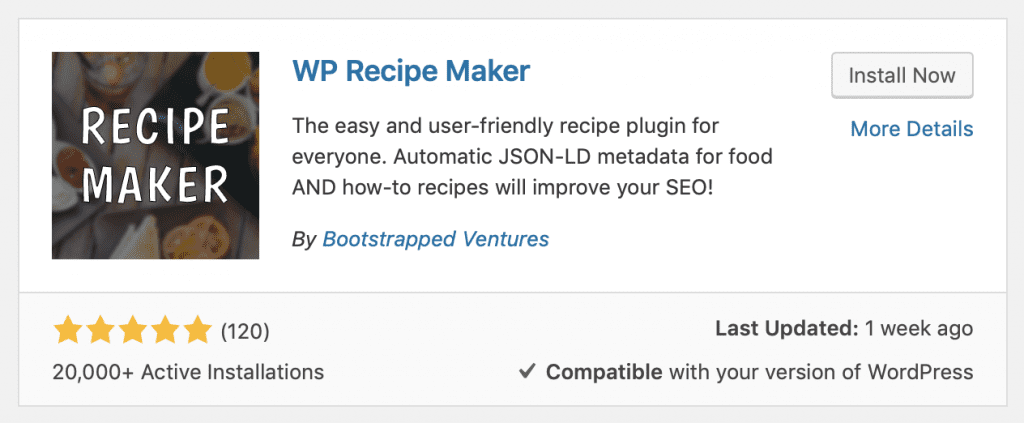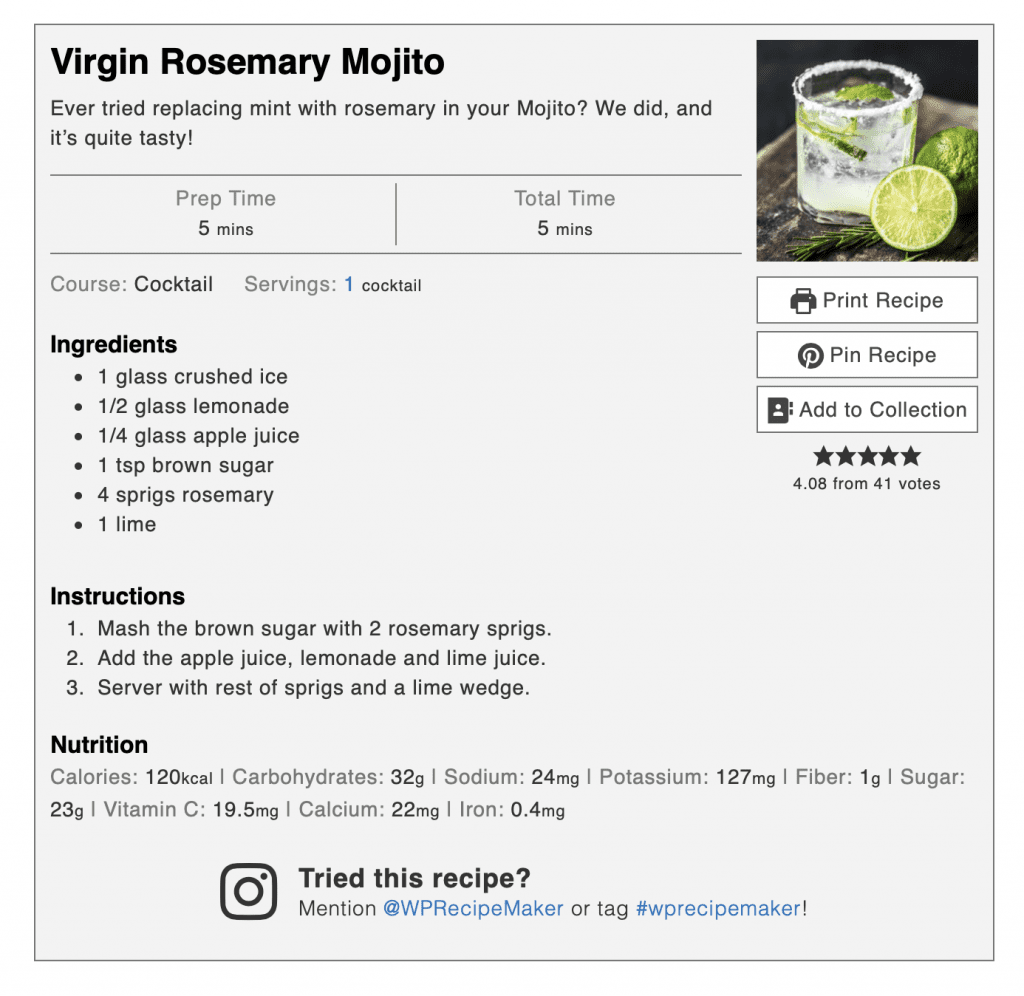 WP Recipe Maker Features
Here are some of the plugin's features and the perks users get when installing and signing up:
Use with the classic editor or Gutenberg
Shortcode that works in page builders
Import recipes from other recipe plugins
Add recipes to any page or post
Include photos and videos
Organize ingredients and instructions in groups
Template editor to customize appearance
Fully responsive
Compatible with Pinterest's rich pins
Demo website to see the plugin in action without installing it on your website
Self-paced email course to get started and learn how to use the plugin at your own speed
SEO Optimization
WP Recipe Maker comes with automatic JSON-LD metadata for food. JSON-LD metadata structures page data and helps with SEO. According to the WP Recipe Maker sales page, "We were the first to switch to JSON-LD metadata only (others are slowly following in our footsteps) and started offering multiple image formats as soon as Google changed this in its guidelines." Additionally, content is also optimized for Google recipe search.
Fallback Feature
There's also a fallback feature that ensures recipes will continue to show up (as text) if the plugin is deactivated or deleted. If recipes are a major component of a site's content, like on a recipe blog, the blogger could be in trouble if the plugin is no longer supported or if they have to get rid of the plugin for some reason. With a lot of plugins, all recipe information is lost. With this plugin, recipes will still exist and visitors will be able to see them. Formatting and markup won't be available, but at least the content won't disappear.
Intuitive Features for Readers
Putting together a recipe or food-related post doesn't just have to be easy for the creator; it should also be user-friendly for the visitor. WP Recipe Maker has a "clean print" option, which includes a website credit. There's a "jump to recipe" button so visitors can skip the intro part of the blog post and get right to the ingredients and instructions. There's also an option for users to leave recipe ratings in the comments.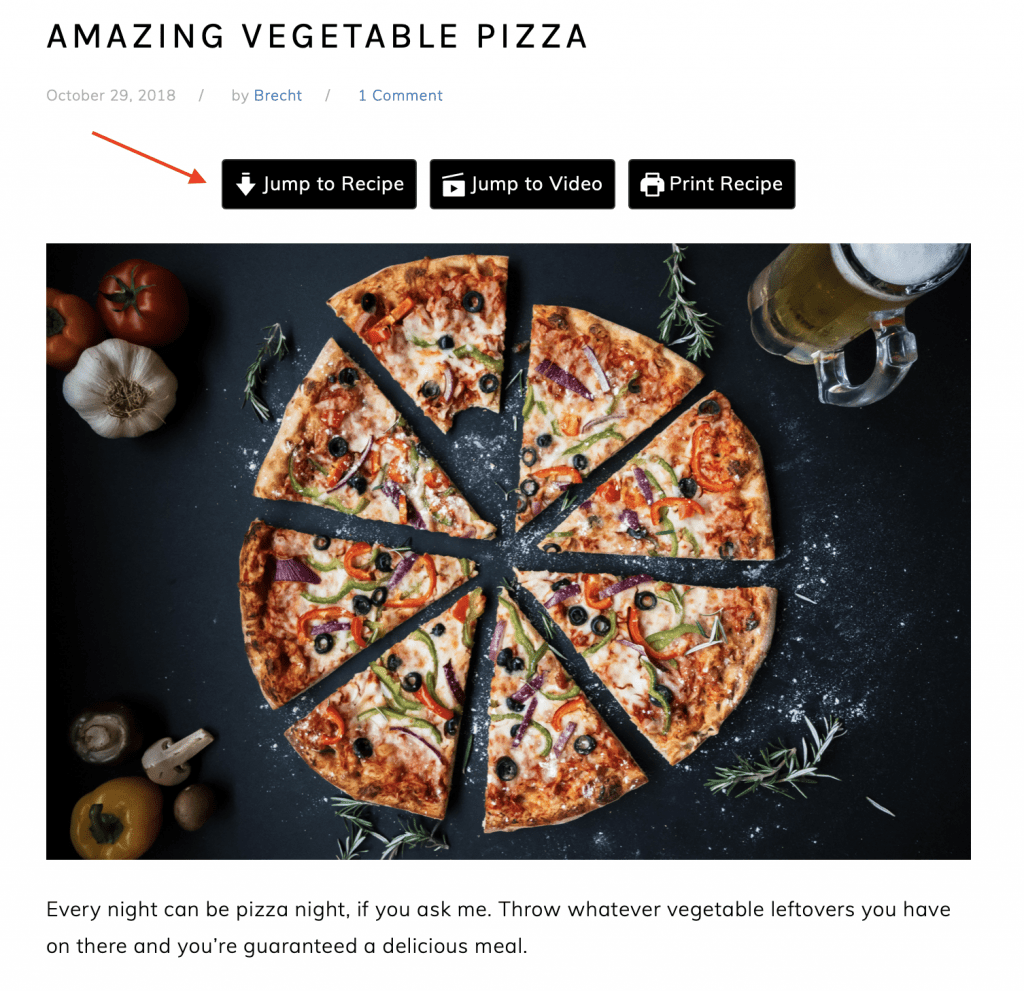 With a Premium account, users can access functionality and advanced features, many of which benefit the user by making it easier to follow along with recipes:
Premium templates for recipes
Classify recipes by attributes like difficulty level, cost, etc.
Monetize with affiliate links for the ingredients or tools used in the recipe
Auto-add affiliate links whenever the item is in a recipe
Display nutritional data and label info
Adjustable servings so that visitors can customize the recipe to their needs
Unit conversion for international visitors
Add checkboxes to ingredients and instructions
Mobile-friendly kitchen timer
User ratings that don't have to accompany comments
Recipe collections so users can save their favorites, plan meals and generate shopping lists
Recipe submission form
For a full list of features and more information about metadata features, visit the plugin page.
Using WP Recipe Maker
After installing and activating the plugin, go to the page or post where you want to create a recipe. In Gutenberg, add a WP Recipe Maker block. There are six options: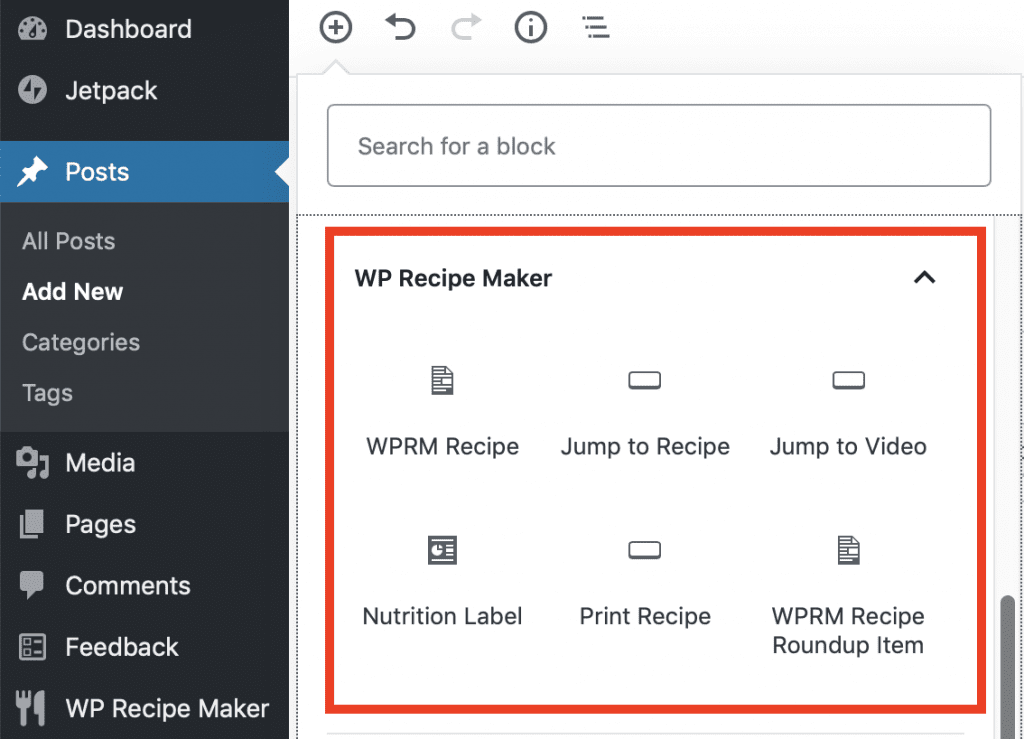 You can also use WP Recipe Maker with the classic editor. This is what it looks like: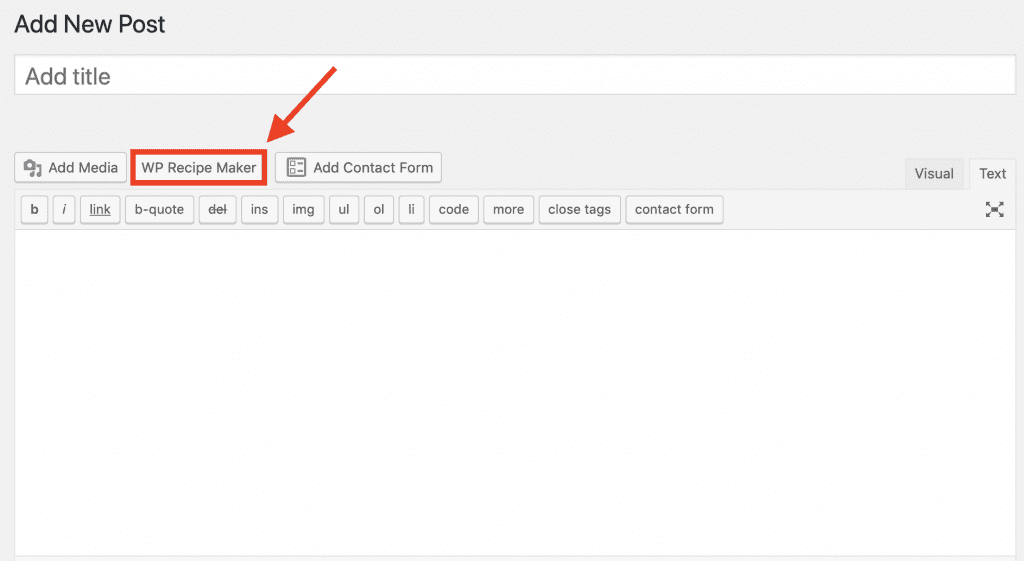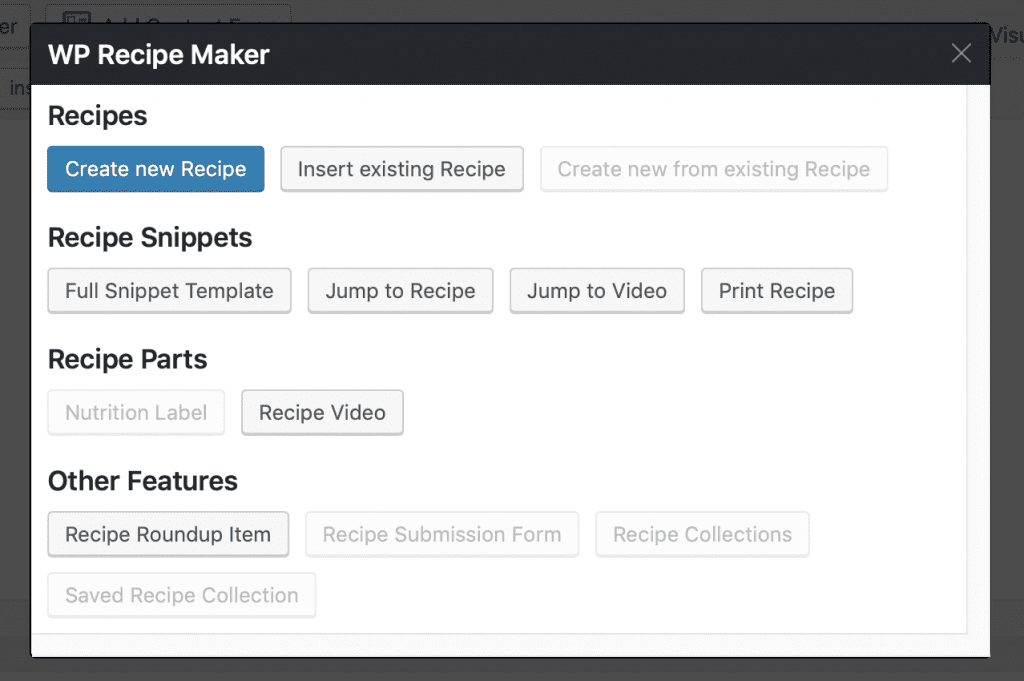 I chose the WPRM Recipe block. There's a lot to fill in here:
Add an image, opt to add a different image to use on Pinterest, and upload or embed a video.
Choose the recipe type, either Food Recipe or How-to Instructions. There are slight differences between the two: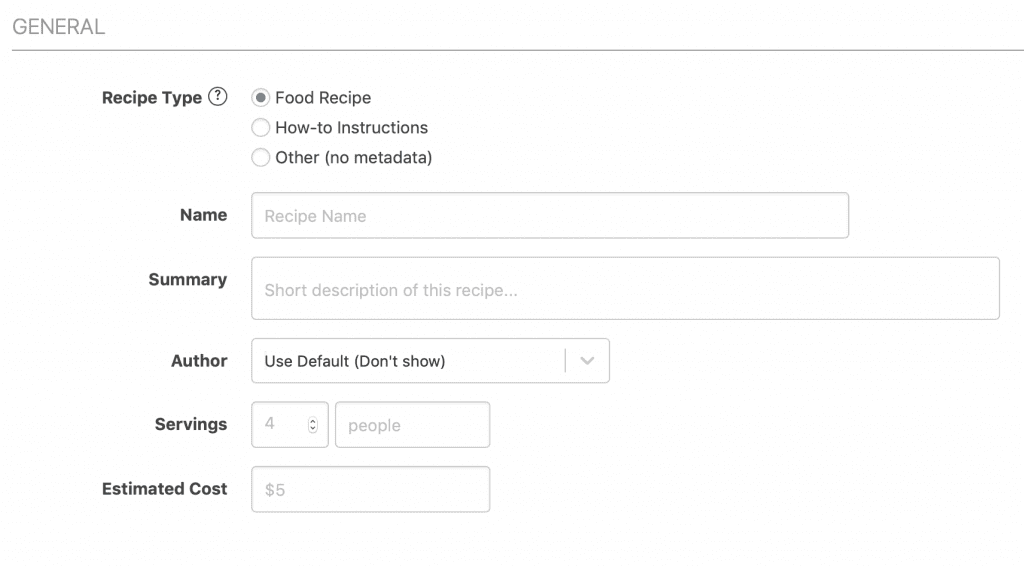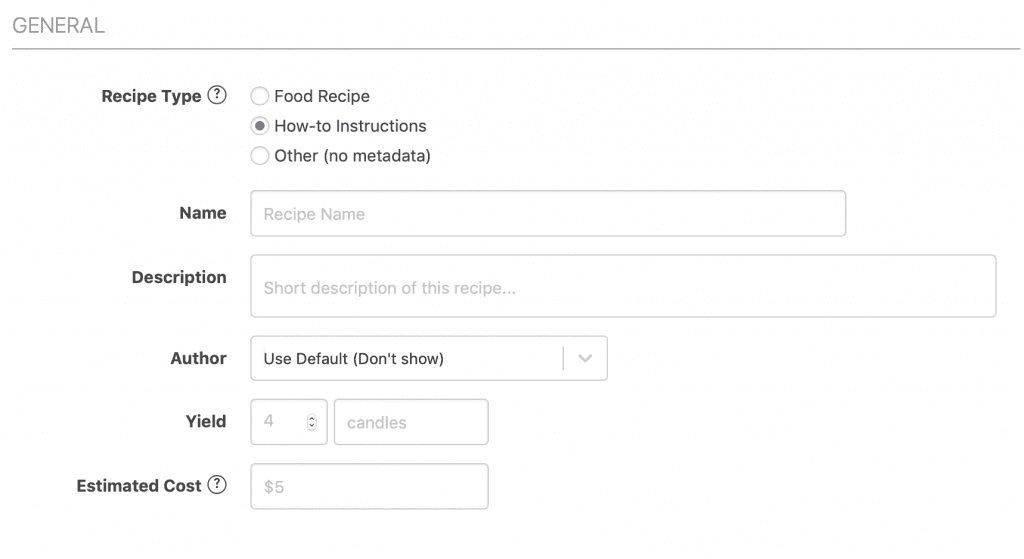 Fill in prep and active times, as well as a custom time if needed.
Add course type, cuisine type and keywords, which will be used in the metadata. Note that these will also show in the recipe on your website, so keep that in mind.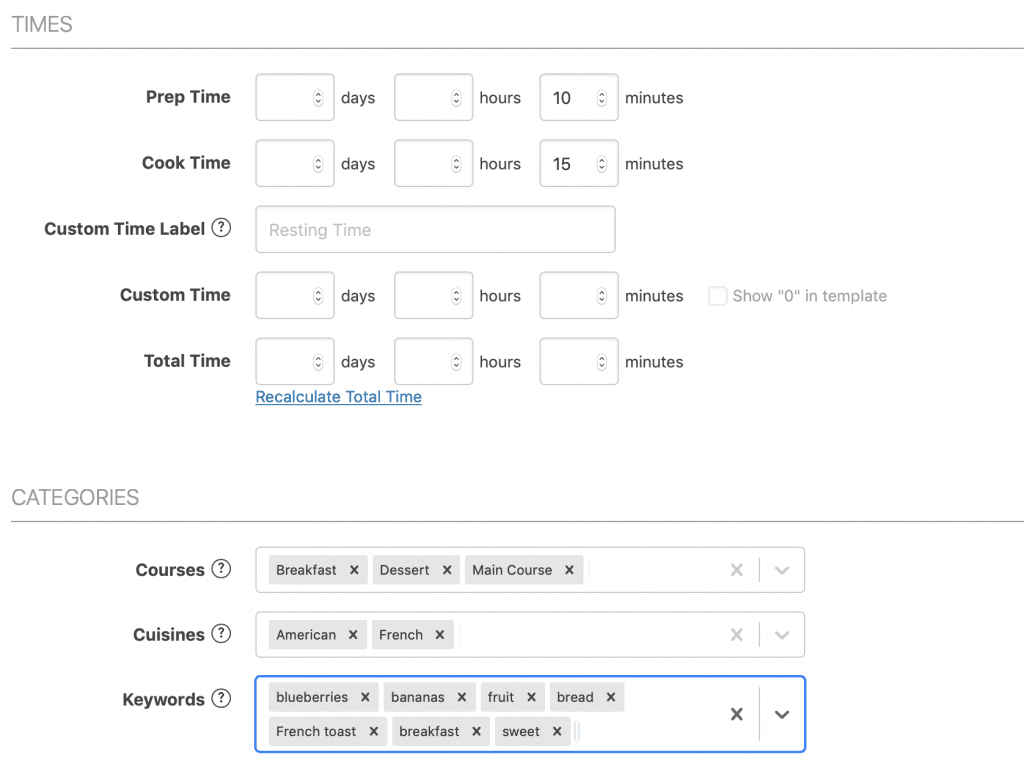 List the equipment and materials that will be needed.
Write instructions and group instructions together for clarity.
Add any other recipe notes the user will find helpful.
Here's what my (thrown-together and inaccurate) French toast recipe looks like when it's published: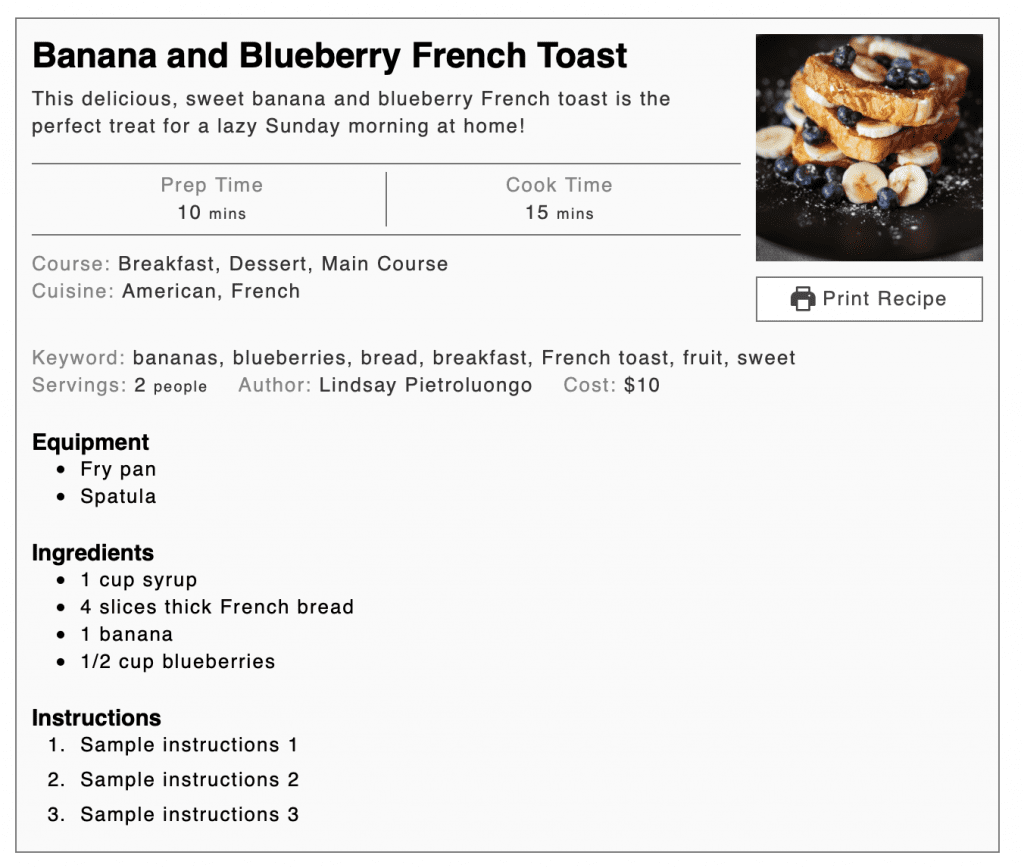 It's very easy to edit – just hit the "edit" icon at the top of the post and go in to make any changes.
WP Recipe Maker Pricing
There's a free version of the plugin, which can be accessed through WordPress (Plugins, Add New, search for WP Recipe Maker). There are also upgraded options: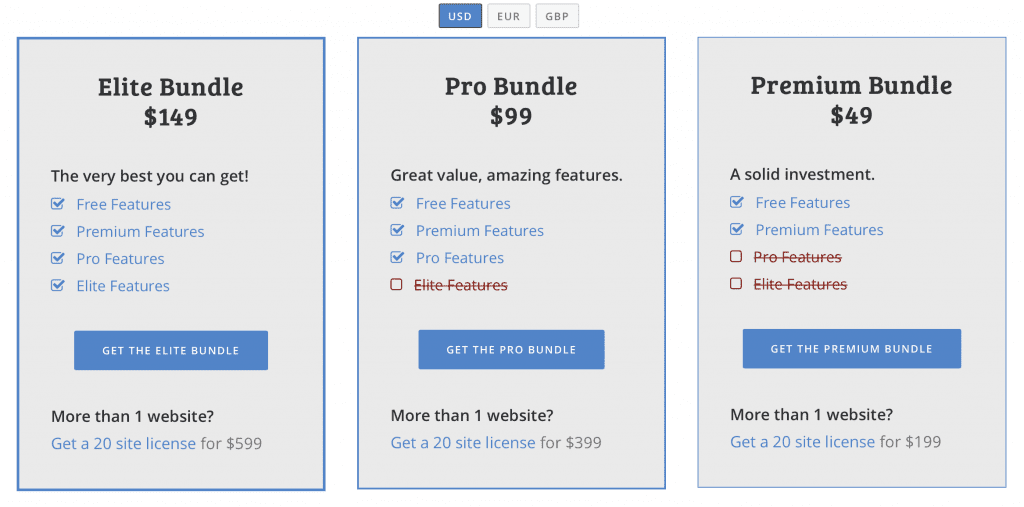 See features broken down by bundle (free, premium, pro or elite) here.
Wrapping Up
WP Recipe Maker does what it's meant to and without hiccups, even for a total beginner recipe blogger. There are a lot of options, but none of them are confusing or feel unnecessary. Most importantly, recipes are posted for readers in a way that's orderly and easy to read without missing the vital information people will want. By springing for an upgraded version of the plugin, there are additional features to enhance the user experience.
Food blogging is an enormous industry, with millions of blogs covering all sorts of epicurean niches. There are websites with food as the focus, and there are also lifestyle blogs with recipes as just a small part of the content offered. To stay competitive, bloggers have to get their recipes posted in an organized way that isn't time-consuming for themselves or their readers. WP Recipe Maker is a solution that's a cinch to use but that has the rich features bloggers want.
For more food blog inspiration, head over to our roundup of 20+ Best Restaurant WordPress Themes for Foodies, Food Trucks & Restaurants. We also have a similar list showing the best restaurant plugins for WordPress.
Featured Image via Marish / shutterstock.com