WordPress is one of the most user-friendly and easy-to-access content management systems out there. If someone needs a website, the famous 5-minute install is always an option, and most hosting platforms offer a quick-install feature, too. Anyone can do these, no problem. But what's next? After the installation, the real work begins. Design and feature development, SEO structure, page speed optimization, user experience…you get it. Those are not tasks that just anyone can handle. That's why you need a good WordPress developer that you can hire to get your site into tip-top shape. And we're going to show you where to go to find them.
Subscribe To Our Youtube Channel
1. Codeable.io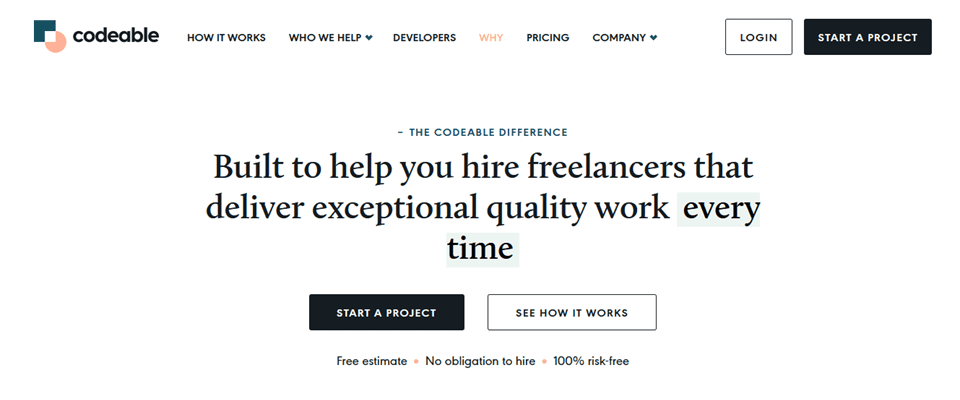 Codeable sets itself apart from traditional freelance platforms in a number of ways, attempting to alleviate some of the headaches and eliminate hurdles that typically make finding a WordPress developer frustrating.
Codeable is 100% WordPress. Meaning that you know that anyone you find on the platform is the right fit for you, saving you potentially hours of filtering applicants.
Codeable thoroughly vets all developers. They have to pass multiple tests, including a live coding exam and professional interview. So you know they're able to handle the scope of your project.
Y get a set price based on your project, no matter who the developer is. No haggling, no negotiating, just professional development based on skills and need.
In most of the ways that matter, Codeable has taken the idea of finding the right WP developer and streamlined the entire process. If you're serious about getting the best talent for your site that you can, Codeable should be your first stop.
2. Freelancer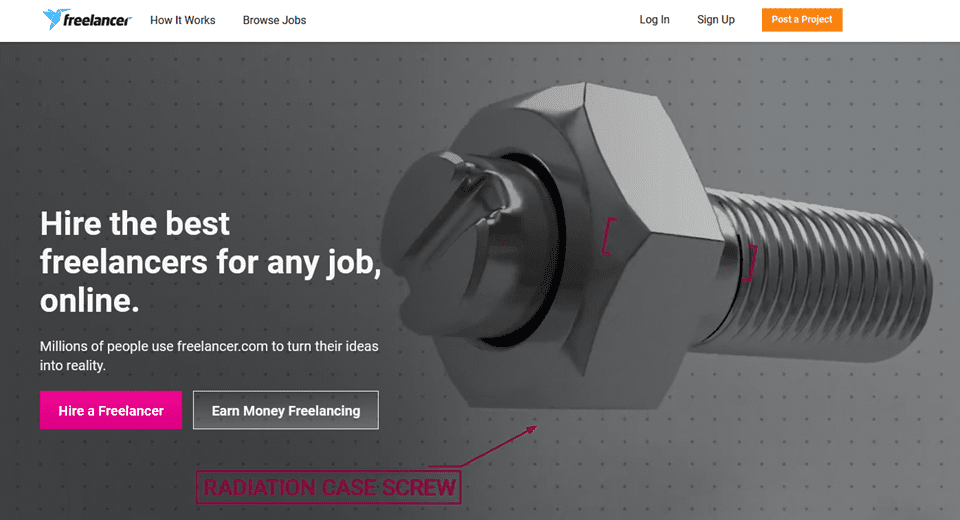 Next up is the old standby, Freelancer.com. If you need outside help on a WordPress project, no matter what aspect, Freelancer is a solid choice. While the platform is definitely not WordPress exclusive, that can work in your favor. Depending on what you need, you can get the whole package for your website done here. Graphic design and logo work also have space on the platform, so you can hire those folks as well as the developers.
Track project progress inside their platform so that you always know where things stand.
Conduct your own interviews so you can choose which candidate is the right fit.
Pay when the work is complete, which makes it safer on your end that you get the project you need finished.
While the work is put on you to vet and find the right person for the job, Freelancer.com is a solid choice for folks on a budget and who have a varied array of tasks needed from their WordPress developer.
3. WordPress Jobs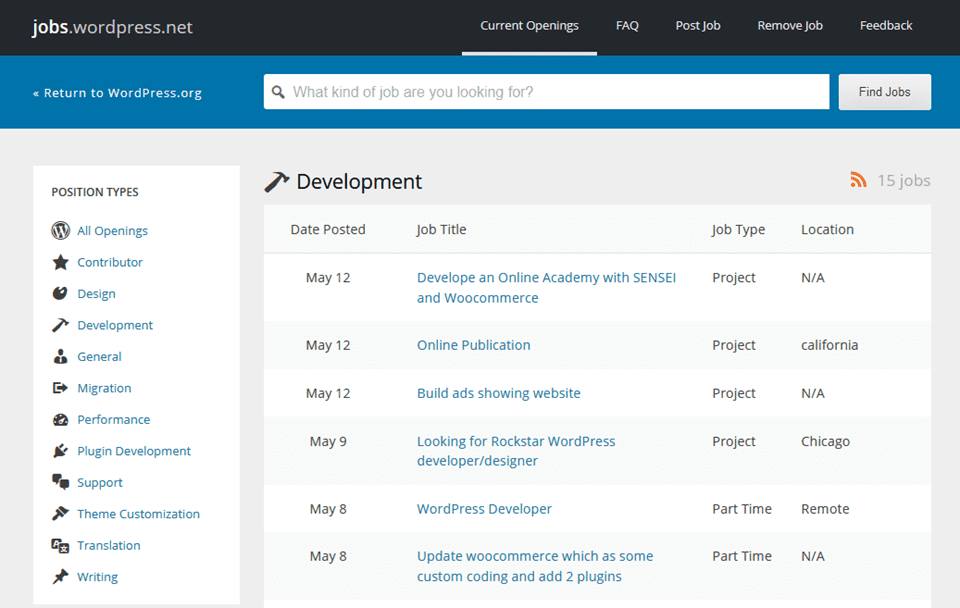 In the search for a WordPress developer, there's no reason you shouldn't go right to the source. WordPress Jobs is the aptly titled, official job board maintained by the WordPress community. However, it is a job board and not a freelancing platform, so you're subject to the typical community issues.
Postings may be vague or misleading, which means the impetus is on you to verify the credentials.
No guarantee of payment or work done. Which again, means the impetus is on you.
Job boards are budget-friendly, and they're fantastic for making connections and for networking and being a part of the community.
Postings are free, which is never a bad thing. You can take a few minutes to create your posting, check what's there, and wait on replies with no investment.
While it may not be the most reliable way, we feel that having an official job board on WordPress.net that's open to the entire community is worth knowing about, checking into, and is definitely in the spirit of everything we love about WordPress.
4. FlexJobs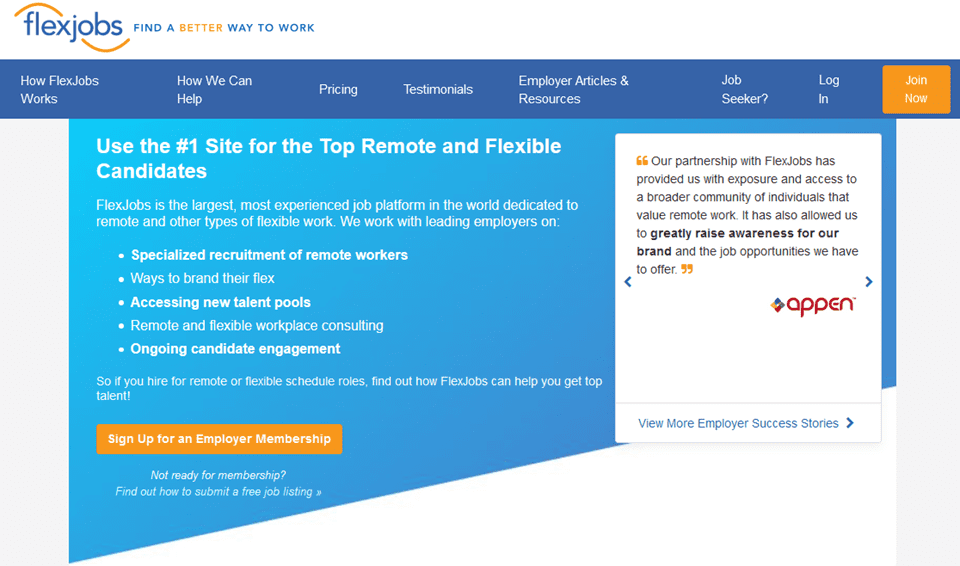 FlexJobs is a solid platform for both developers and employers. Whatever you're looking for, FlexJobs has a category for it — and probably subcategories of specialization, too. The real kicker for FlexJobs is that while they do offer fantastic services for the freelancers, such as tests and verification and resume uploads, what FlexJobs specializes in making you appealing to the freelancers, not the other way around.
Work with FlexJobs to create an employer profile that candidates seek out. As important as it is to find the right candidate, with FlexJobs, your postings can stand out and get the right people coming directly to you.
Free and Paid Plans with different levels of service give you a chance to see what the platform offers before paying anything.
FlexJobs only works with employers with high-quality reputations and projects. This isn't a traditional job board, nor is it CraigsList. Each posting is checked by FlexJobs staff to make sure it is up to their standards.
Searching for a good WordPress developer can be hard work. So the set-it-and-forget-it way that FlexJobs works can be great. Sure, you have to sort through the applicants, but because of the way the platform is set up, your applicants will be of a much higher quality than most other platforms.
5. Smashing Jobs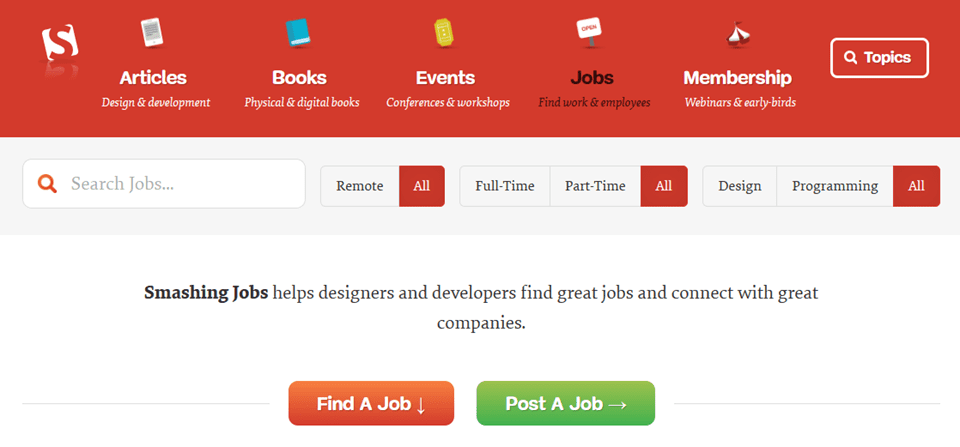 Smashing Magazine consistently puts out some of the highest-quality tech writing on the internet. So it only makes sense that their jobs board is equally high-quality. While not WP-exclusive, there are a lot of WordPress jobs/freelancers here, never fear.
Smashing Jobs has a paywall for job posters, $225 for full-time and $75 per freelance post. This is to help weed out the less-serious posters, keeping the collection of jobs top-tier.
Smashing Jobs is not just for freelance work, but also full-time. If you need an in-house developer, you can find it here, too. Where some WordPress developer platforms are freelance-only.
Free for job seekers. While you as the employer will pay to post, the job seekers are redirected to your website for application. You may get more applications this way, and Smashing Magazine's audience is as discerning as their writers, so this is not a bad thing.
We are big fans of their content, and their job board does not disappoint. The upfront cost for posting the job is worth it, we think, for the expected quality of applicants.
Wrapping Up the Search for a Good WordPress Developer
Finding the right WordPress developer can be a complicated task under the best of circumstances. Weighing their skills, your budget, not to mention personalities and deadlines…it's a lot. Hopefully one of these platforms will be able to help make that process a little easier for you. Whether it's a full-service search like you get from Codeable or a quick job board like the official WordPress Jobs, you're bound to find someone who can get your WordPress site exactly where it needs to be.
Where have you found good WordPress developers for hire?
Article featured image by Inspiring / shutterstock.com