It doesn't matter what kind of website you have—if you have a blog, you want comments. Comments make all the difference. Truly. I mean think about it. A blog can be feel like you're just talking to yourself until you start to get feedback. That's when you can really start to find your voice and make a connection with your audience.
Engagement is such a buzzword across the content marketing industry but it's one of the few cases where the hype around a term doesn't fully capture just how important it is. Without engagement, a site is static. It's lifeless.
With a WordPress site, you're at a unique advantage. You have a multitude of opportunities right at your fingertips to build site engagement through comments alone. Let's take a look at a few of the tools you have at your disposal, shall we?
Make Sure Your Site is Comment-Worthy
Okay, before I dive into the specifics of how to set up a comment system, you need to do some work to ensure your site is actually worthy of comments. No, you don't have to be approved by the High Council of Blog Comment Worthiness. Rather, you just need to make sure your site checks off a few boxes that will make it naturally more conducive to receiving comments.
Load Times
A site that loads slowly is one that's less likely to be read. Bounce rates are higher. So, if you want people to offer up comments, you need to take the necessary steps to make your site as fast as possible. Here are a few things you can do to speed up a WordPress site:
Optimize & Condense Images. Just because you can upload large image files nowadays doesn't mean you should. In fact, it's essential that you make your image files as small as possible to improve site load times and increase the amount of time people spend on your site. WordPress has several plugins available for image optimization like WP Smush.it and EWWW Image Optimizer. Or, you can run your images through Tiny PNG prior to upload.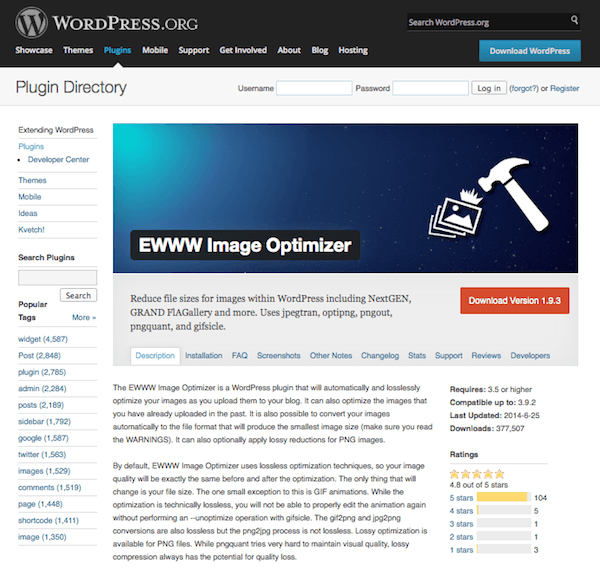 Limit Plugin Use & Uninstall Those You Don't Use. Pretty straightforward here. Plugins run on Javascript and if you want your site to be faster, you have to limit Javascript usage. So, only use plugins that offer enormous benefits. And uninstall those you don't use. You increase your site's speed and improve site security all at once.
Make Use of Caching. Caching dramatically increases site speed. But it must be used properly for best effect. Going the plugin route here can be incredibly helpful. W3 Total Cache and WP Super Cache are both good options for getting the job done.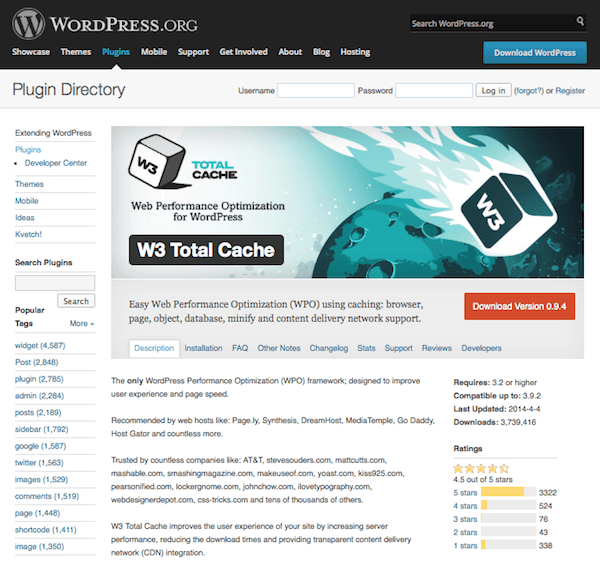 Make Commenting Easy
When someone visits your site, reads your content, and feels compelled to leave a comment, you need to make good and sure there aren't any obstacles in their way. Don't require a signup to leave a comment. CAPTCHAs are also a big turn-off.
But encouraging comments extends beyond the actual comment form. It also means having clear navigation on your site. Make use of custom menus if you need to make your content easy to find. Highlight your best content using Featured Posts in your sidebar. Don't make visitors guess where to find your best stuff.
Finally, make sure the comment form looks like a comment form. Creative design is one thing, but if it gets in the way of user experience, you have a problem. When all else fails, keep it simple.
A Few Words on Content
Content is everything. If you haven't noticed the upward trend in content marketing budgets then now's the time to wake up! Without good content, you stand no chance whatsoever of bringing in site visitors, let alone comments. This should be sort of intuitive. After all, people are much more likely to connect with high-quality content than thin content or marketing fluff.
To increase the likelihood of getting comments, you need to get your content up to snuff. Here's a few tips to set you on the right path:
Have a Unique Angle. Don't just write the kind of content everyone else is writing because it's working for them. Take some risks and think outside the box. What's an angle you can take on a well-worn subject that no one else has thought of yet? Dare to be original and it'll pay off with increased engagement.
Post News. Or at the very least, post things that are newsworthy. Comment on the latest industry trend or study. Share your thoughts about a recent news story that relates to your product or service. This will take advantage of trending topics in both organic and social search, which can increase site visitors. And that means more comments. See how that works?
Be Visually Engaging. Did you know that including graphics and photos in your posts is more likely to drive engagement? Not only does it give your visitors a nice visual to share on social media, but it also lends your site greater credibility, according to a study conducted by Sprout Social. This can be as simple as populating your posts with plenty of images to creating infographics.
Repurpose. The thought of having to create high-quality, original content day in and day out can be incredibly daunting to site owners. Instead of focusing so much on reinventing the wheel every day, think about how you can repurpose your content in a new way. That means turning old blog posts into podcasts and slideshows. It means pulling together the latest statistics to create an infographic. It means collecting your best blog posts into a downloadable e-book to build your e-mail strategy. And all of these approaches mean more content on your site—and more chances at getting those coveted comments.
Experiment with Posting Times. Beyond just creating really great content, you also need to think about when you present it to the world. When your content is published and when you share it on social networks can have a direct impact on whether or not you'll see engagement. This is why it's so important to set up Google Analytics to track site traffic and user engagement. That way, you can test out different posting times and evaluate what works best for you.
Types of Comment Systems
There are several plugins out there that can beef up your commenting system. Of course, you might find that the default discussion settings and Akismet are enough to satisfy your needs. But you should only come to that conclusion after reviewing all of your options. Here are a few time-tested favorites for you to mull over:
Jetpack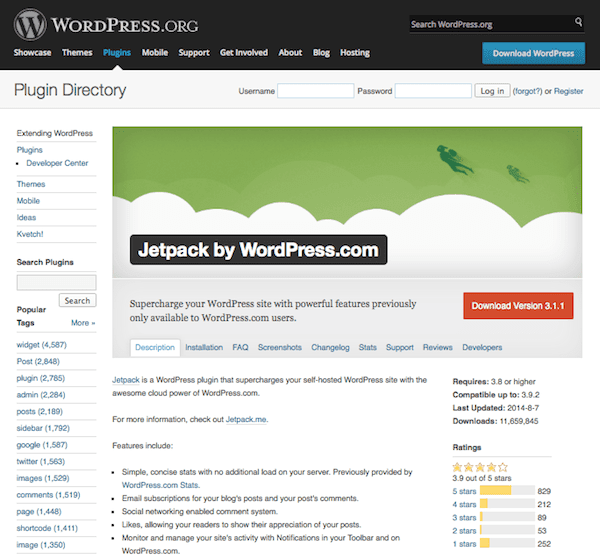 Jetpack was created by Automattic, the same folks who made WordPress, so there's an intuitiveness here that makes it particularly attractive. It doesn't change how comments look all that much, but it does expand functionality. Site visitors who want to leave a comment can do so by logging into WordPress.com, Facebook, Twitter, or Google+. By giving users options, you increase the likelihood that they'll go through with the comment process. Jetpack also adds threaded comments, comment notifications, and subscriptions.
Comments Evolved for WordPress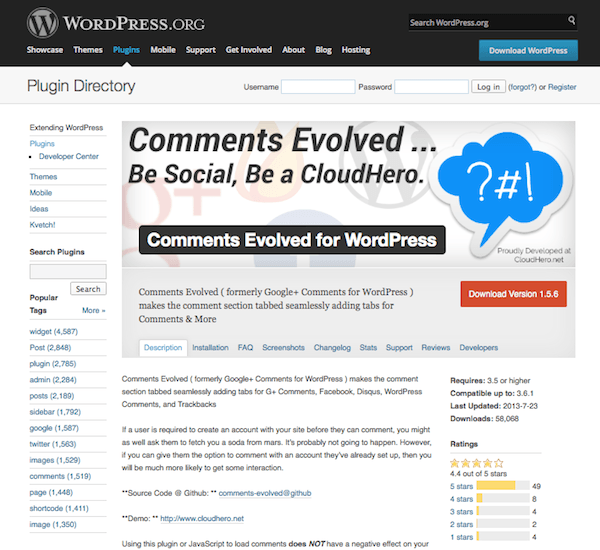 This plugin is another way to add more login options for your site visitors. Once installed, it adds tabs to the comment section to display Disqus, WordPress, Facebook, and Google+ comments. It also allows people to login using their accounts on these sites to make a comment. It's the combination of comment aggregation and login options that makes this plugin an excellent choice.
CommentLuv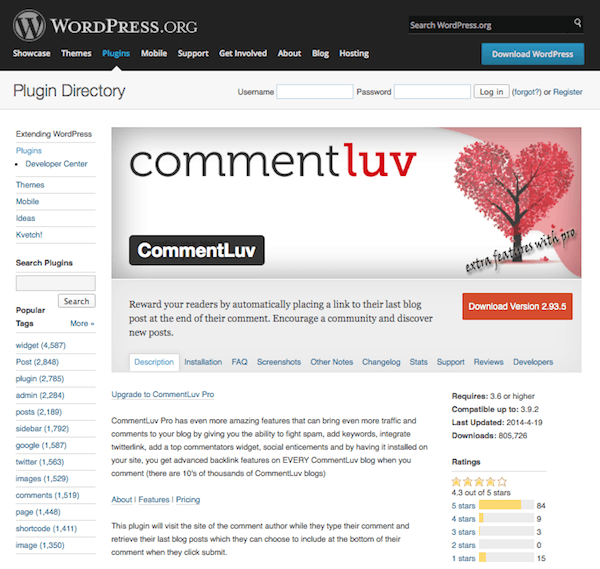 CommentLuv offers something a little extra to the table. This plugin lets commenters automatically add a link to their latest blog post at the bottom of their comments upon submittal. That little bit of link love helps to build the community feeling at your site very quickly. After all, if you're essentially letting people promote themselves a bit for taking the time to comment, you show your appreciation for your readers and you don't even have to lift a finger.
It also offers a site registration option, which opens up more features to your visitors, like the ability to select which of their last 10 posts to include as a link, and so forth.
Disqus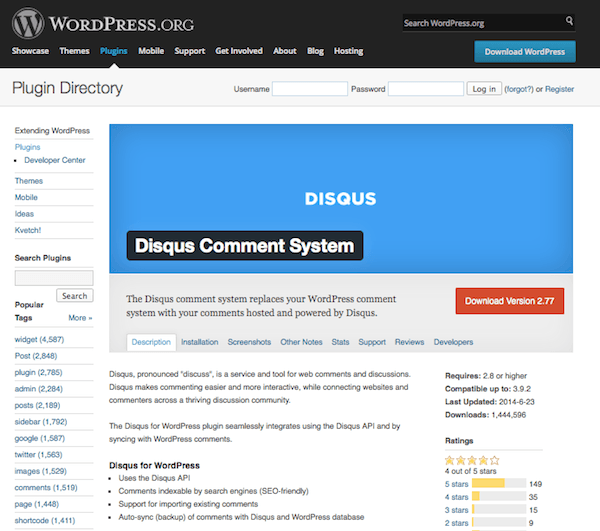 This is one of the best WordPress comment plugins out there right now, and for good reason. Disqus is designed to foster discussion, and in case you haven't gathered by now, discussion is the foundation of engagement. It works by using the Disqus API to sync with WordPress comments. From there, it connects discussions about your content from all over the web. Some of its features include threaded comments, email notifications, the ability to reply by email, subscription and RSS, moderation tools, spam filtering, whitelists, blacklists, aggregated comments from social sites, and connection to the broader Disqus community.
Consider User Submissions
Site engagement and commenting goes so beyond the act of making a comment. In fact, it can encompass a much wider range of things, especially if you're in an industry where it would make sense to accept user submissions. For instance, you might want to let users contribute articles of their own to your site to make your content offerings more robust.
Or you might wish to accept user generated photos to build a community gallery. Really, visitors to your site could submit anything you want them to. And the promise of having their content featured on your site can be enough motivation to encourage submissions. The idea here is to increase engagement. And you can most certainly do that by outright asking people to submit their ideas, their photos, their content.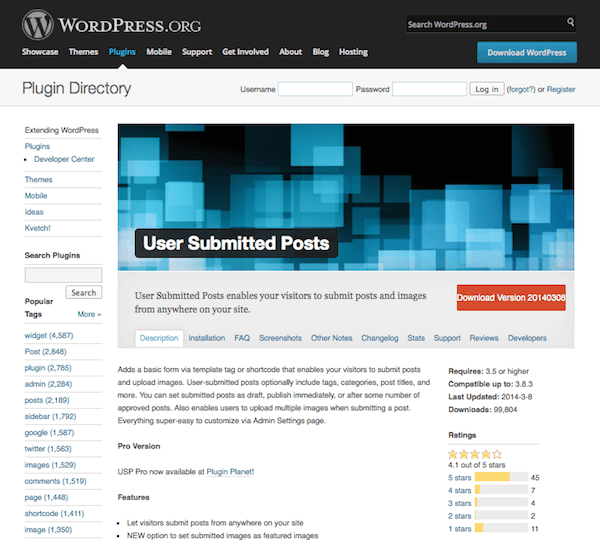 As with just about anything you want to do on WordPress, you can accomplish it via plugin. You might want to check out User Submitted Posts, Frontend Publishing, or WP User Frontend to make your site capable of receiving user submissions.
Use a Contest as Bait
While it won't work as a long-term strategy, nothing kickstarts comments like running a contest on your site. There are so many plugins and services that let you easily set up social contests that actually require comments or social mentions as a method of entry. You might want to check out my previous post that covers everything you need to know about WordPress contests before you get started.
Many of the aforementioned comment systems allow for this already, but it's so important I had to call it out on its own. Since so much of a site's engagement happens offsite now on social media, a lack of blog comments can be misleading. All of that social interaction is important but if it's not present on your site, you could be giving off the impression that you don't have an engaged community when you actually do. People are more likely to comment on blogs that already have comments, after all.
So, you can integrate mentions, likes, and shares from Twitter, Facebook, and Google+ straight into the comments section on your blog posts. This way, your visitors will get a fuller sense of who all is interacting with your content and can more actively take part in the conversation surrounding your brand. It all goes back to making things simpler for your site visitors. You want to make the commenting process as straightforward as possible but you also want to give them the full context of the on-going conversation.
Engage With Your Community!
You can do everything within your power to increase the number of comments on your blog but if you're not responding to what people say—and engaging with their feedback—you're doing your site a major disservice. I mean, what's site engagement if its owner isn't engaged?! So when people make comments—especially thoughtful ones—respond to them in earnest. I'm not saying you have to respond to every "Nice post," style comment, but those who offer suggestions or legitimate feedback should get a response. It's a part of your job as a content publisher to be as involved with your content as your readers are.
Set aside some time every day to review any comments you've received—that goes for on social media, too—and take a few moments to respond. It can make a world of difference in increasing engagement because you're continuing the conversation. Readers want to feel like their comments are going to be read. Nothing gives the impression that you don't care about what they have to say faster than a no response!
Conclusion
Boosting site engagement isn't something you can accomplish overnight, but it is undoubtedly worth the effort. By following these tips, you should see more thoughtful comments on your site in no time.
So, how do you encourage more comments on your WordPress site? How much do you value engagement? I'd love to hear your thoughts!
Article thumbnail image by Undrey / shutterstock.com