If you're looking to acquire new customers or sell more effectively to your existing customers, you can't go wrong with email marketing. After all, email is almost 40 times more effective in helping your business acquire new customers than Facebook or Twitter .
But it is possible to go wrong with email marketing. 59% of marketers plan to increase their email marketing budgets in 2015 , and if you're looking to get the highest return on your email marketing investment, it all starts at the very beginning.
Subscriber Acquisition
When a person visits your website or social media page, they examine your online presence before subscribing to your email list. There are hundreds of ways to get that elusive email address, but if we're looking at ROI, some ways are better than others. Most businesses will offer a "carrot" in exchange for the email address, and this "carrot" may be a free ebook or online resource, a coupon, or a special discount.
72% of consumers say they sign up for emails because they want to get discounts or coupons , and coupon codes or discounts are the best way to acquire new email subscribers. A customer who signs up to receive a coupon is a customer who WANTS to buy your product. They already have an interest in and desire for your product, so they're a top tier prospect.
Customers who give you an email address in exchange for a free resource are trading their email for the resource. They may or may not have any interest in your actual product. Whenever possible, the best subscribers are those with a clear and demonstrated interest in your product, and your email subscription copy should reflect that.
As an example, consider two separate ebooks offered by a particular company. The primary product line is nutritional supplements that help with weight loss using food-based formulations. The first ebook offered was a book on superfoods that could help with weight loss. Within the trial period (two weeks), this ebook gained about 150 subscribers to the email list. Of those subscribers, only one made a purchase within three months of subscription, for an ROI of 0.7%. The second ebook was a book about nutritional supplements to help with weight loss. The subscription of this was lower (about 100 subscribers), but twelve subscribers made a purchase, for an ROI of about 22%.
The more closely your landing page copy, opt-in offer, and landing page ads (if you run them) dovetail with your primary product, the more likely it is that your email subscribers will become your customers.
The Shotgun Approach
The shotgun approach to marketing is to have a huge list of largely untargeted and unsegmented subscribers, and simply hope that something sticks. The problem is that most email marketing platforms will charge you a higher rate for a larger email list, so you wind up paying for those untargeted subscribers. It's better to have a highly targeted list with a high ROI than an untargeted list with a low ROI.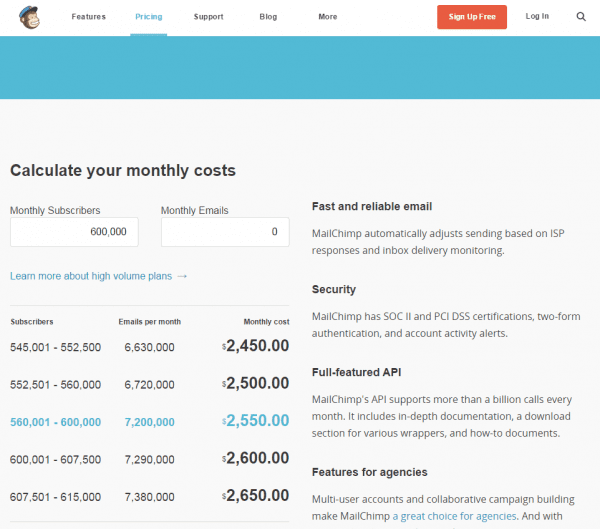 Subscriber Segmentation
Once you have a well-targeted list, it's important to segment that list into different categories. For example, your customers should receive different content than your prospects, and a new subscriber will usually receive different content than someone who's been with you for years. Most of the major autoresponder platforms allow you to segment your user list manually, and a few allow you to segment your list easily or automatically. Get Response has excellent tools for user segmentation, and if you're using Salesforce or InfusionSoft (with email marketing tools), it can be easy to segment your list automatically.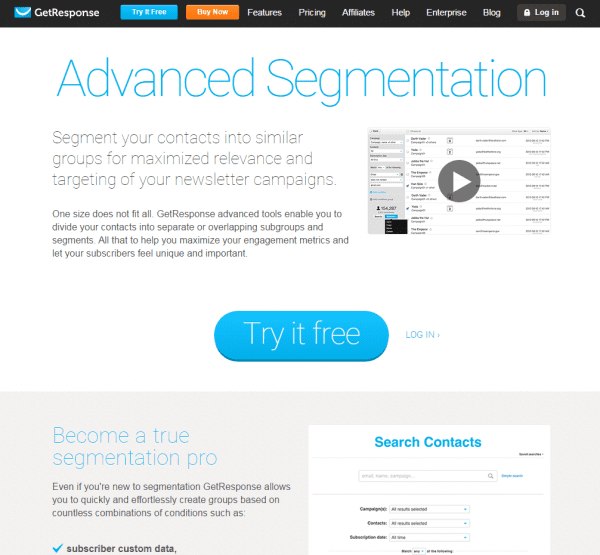 Getting Past the Spam Filter
Unfortunately, one of the biggest challenges for email marketers is making it past the spam filter that most email users have in their email program. With Gmail, even if you're not flagged as spam, your newsletter may wind up in the "Promotions" tab, only to be deleted without being opened.
When it comes to making your way past the spam filter, your autoresponder program likely has some great tools to help you lower your spam score. AWeber, for example, uses algorithms from SpamAssassin to provide each email with a spam rating. The lower your spam rating, the less likely you are to have your message attacked by spam filters.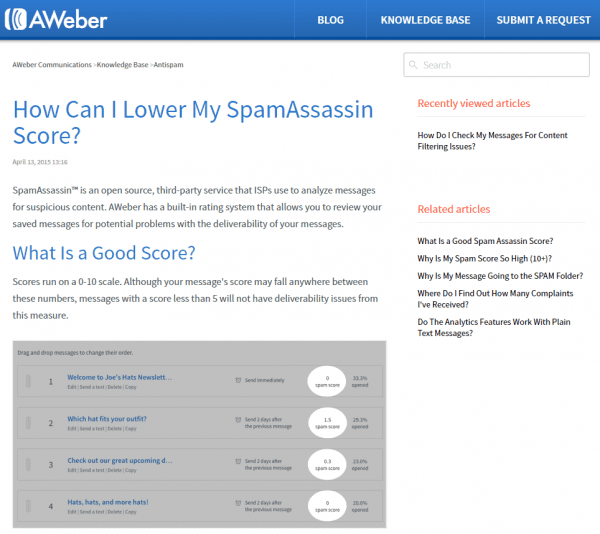 One of the easiest ways to get past less strict spam filters like Gmail's Promotions filter is to elicit a response from your new subscribers. In one of your early messages, ask your new subscribers a question and have them reply to your email with the response. When a subscriber replies to your message, future messages from that email address are less likely to be flagged as spam or tagged as "Promotions".
Create a Habit Before Making a Sale
The most expertly crafted email marketing message will be ineffective if your email is never opened. A good headline can increase your open rate, but the best way to get your marketing messages read is to help the prospect build a habit of opening your emails long before you ever attempt to make a sale. You do this by creating value in your emails before you attempt to make the sale.
If You're Using Coupons
If you're using coupons as your opt-in bonus, it's important that the coupons you offer are:
Valuable
Exclusive
Consistent
In order for your subscriber to open your emails, they have to know that the coupons inside are valuable. A $0.10 coupon for a $10 product isn't going to get your consumers excited about seeing your email in their inbox. Coupons given by email must also be exclusive; that is, they should not be the same coupons found elsewhere on the Internet or in the newspapers. Ideally, they should be more valuable. For example, a coupon on Coupons.com may be worth $0.55, while the email coupon is worth $0.75.
Finally, it must be remembered that the goal in giving away coupons is to create a habit in your user of opening your emails, so the coupons must be delivered consistently. One common mistake is to give out five or six great coupons, followed by three months of nothing but promotional content. It is better for your open rate to give one great coupon each month than to give your great coupons out only once a quarter.
If You're Using an Ebook or Resource
If you're using an ebook or online resource, you have a unique advantage. In conjunction with the initial resource, you can create an email course that follows it. For example, an ebook would be delivered initially, but that would be followed with 4-6 weeks of additional informational content. This informational content could include videos, audio recordings, checklists, or simply great information in the email.
As with the coupon opt-ins, it's important that any information you deliver be valuable, exclusive, and consistent. Sending your brand new subscribers your blog post simply won't cut it. They've given you a very valuable piece of information (their email address), so they expect that you will return the favor with valuable and useful content.
Time to Sell!
You have a targeted email list that receives your emails and opens them regularly. Now what? In the sales world, we always ask for the sale. The same is true in email marketing. Once you've laid the groundwork, it's time to ask your subscriber to become a customer.
In his book, Influence, Robert Cialdini lists six ways you can influence a customer to take action:
Reciprocity
Commitment/consistency
Liking
Authority
Social proof
Scarcity
Reciprocity is the principle that when someone gives us something of value, we feel a sense of obligation to return the favor. When a subscriber gives you their email, they expect that you will return something of equal or greater value to them. When you give the more value than they gave you, they again feel a need to repay that debt. This is why, when you give more than you're paid for, you will one day be paid far more than you give.
Commitment (or consistency) refers to creating a habit with your customer. A prime example of this is a local coffee shop. The best customers are the ones who come in every day on their way to work for their usual coffee drink. With email marketing, this principle can be exploited by communicating frequently and predictably with your subscribers.
The principle of liking can be summed up by the statement, "People buy from people they like." One outstanding example of this principle is Google's "Don't be evil" motto. With email marketing, it helps to tell your subscribers a little more about your company than most corporations. If you're a solopreneur, sharing a story from your daily life helps people feel like they know you. If you're a corporation, an email explaining how you've built water filtration systems in Botswana helps your subscribers feel that you are "likable".
An appeal to authority uses an expert opinion to make a sale. One well-known example of this is the testimonial of Pat Flynn (from Smart Passive Income) for the Internet Business Mastery program. While this testimonial is also an example of social proof, Flynn's podcasts are more downloaded than the Internet Business Mastery podcasts, and he's seen as an expert in the field of Internet marketing. Having a testimonial from an expert in the field helps appeal to authority as well as social proof.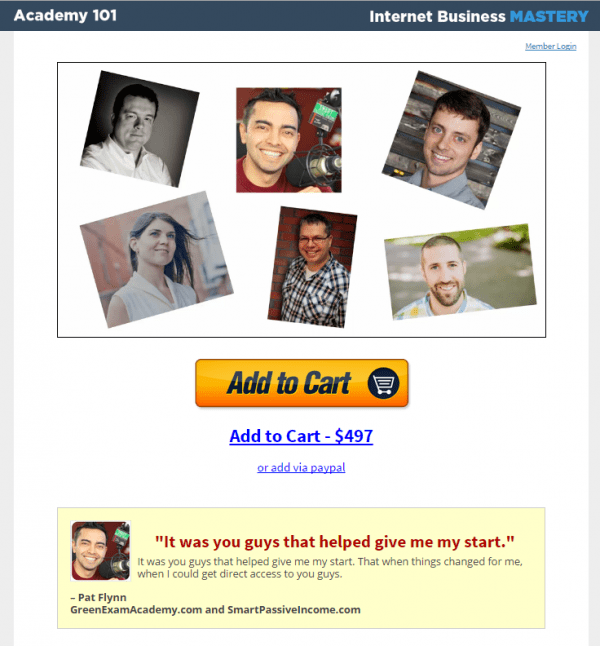 Authority is similar to social proof, but it often uses people "just like you" who provide testimonials. For example, if your friends on Facebook have all liked a business, you're more likely to check it out. Testimonials, even when they're from people who your audience has never heard of, can help you make the sale. One way to incorporate social proof into your email marketing series is to use case studies. A case study allows you to demonstrate your skill while providing that element of "other people pay this guy" that encourages customer confidence.
Finally, scarcity is a great marketing tactic for email marketing. Tools like Timerlay allow you to place products for sale using a timer that expires. The principle of scarcity is at play, and it's a great way to encourage your subscribers to take action. One common problem with Internet marketing is that subscribers will often think, "I'll buy this later." Unfortunately, "later" often turns into something that's forgotten. By adding a timer to your offer or by offering only a limited number of products, you can encourage your clients to act now or risk losing out on your special deal.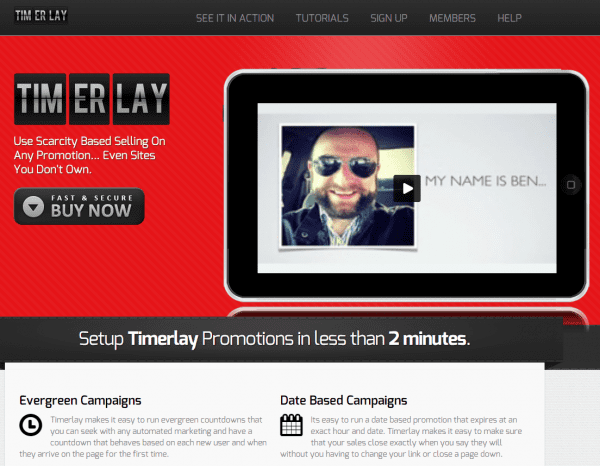 The Importance of Strategy
Perhaps the most important aspect of email marketing is using a clearly devised strategy. 247 million emails are sent every single day , and emails sent without a consistent plan or strategy simply can't compete for the overtaxed inbox space of your subscribers. Unless your business can afford to throw money into an email marketing program that doesn't result in sales, you need a well-executed email marketing strategy that provides you with the highest maximum ROI.
Conclusion
Achieving a high ROI with email marketing used to be challenging. Thanks to the shotgun approach and the tips mentioned above, you have the right tools and strategy to create highly targeted lists that result in higher conversions. Couple that with Bloom email opt-in plugin, and you have the ability to get started directly from your website to build better lists and apply what you learned above to get results.
Article thumbnail image by Dooder / shutterstock.com