The seemingly endless possibilities for creativity and commerce with WordPress never cease to amaze me. With the right combination of imagination, plugins, and themes, there's not a lot you can't do with WordPress–from simple blogs, to eCommerce stores, to custom web applications and more.
Not only is it possible to do such things, but its usually pretty affordable too. Websites that would normally cost thousands upon thousands of dollars to build (and require a team of designers and developers) can be launched and managed by a single individual.
That's certainly the case when it comes to creating an online marketplace with WordPress. Traditional, custom solutions would be nearly impossible for the average person to create. But with WordPress just about anyone could take a crack at the next big online marketplace for just a few hundred dollars and the labor involved.
In this post I'll be going over the broad strokes that process entails. Starting with a clarification of terms.
What is a WordPress Marketplace?
Most WordPress users are familiar with the fact that WordPress can be used to create an eCommerce store on their website. But not all may be familiar with the distinction between a store and a marketplace.
Where as a store is typically just one vendor selling their goods/services, a marketplace is a collection of stores with many vendors.
Those who create the marketplace set up a system in which vendors can create accounts, sell their own products/services, and upon making those sales earn a small commission for the marketplace. When scaled, this can (and has many times over) result in massive revenue for the marketplace.
The Benefits (and Challenges) of Building a WordPress Marketplace
As I just mentioned above the biggest benefit of building and running a WordPress marketplace, and probably the only one that really matters to most people, is the fact that as it grows so does your potential to generate large amounts of revenue. All you have to do is take a peak at the examples of successful marketplaces below to see how staggering the numbers can become.
But, of course, that all depends on your ability to do some pretty challenging things. Such as find a large niche that you can compete in, create a quality framework (and a great user experience) for multi-vendor buying and selling to take place within, and of course attract both vendors and customers alike.
Ideally, choosing the right niche and creating a good user experience (for both vendors and customers) equates to winning most of the battle. As vendors make money from your marketplace they will literally make it their business to drive traffic for you. And customers that have a good experience will return and tell their friends.
This is why the focus of this post is not on the logistics of how to run a great WordPress marketplace, though that may make a great follow up. Instead, it is all about the tools you will need to create one–which will empower you to do the rest in stride.
The Necessary Tools for Building a Marketplace with WordPress
Thankfully, when it comes to WordPress and tackling a particular use case what that really means is finding and configuring the right set of tools. This is the case with building a WordPress marketplace too.
There are two key tools you need to pull off a great marketplace with WordPress:
1. An eCommerce plugin solution with marketplace functionality–such as vendor signups, vendor store management tools, and commission management (at a minimum).
2. A theme that supports said marketplace functionality with custom templates, styles, and perhaps a few minor functions of its own.
In the two sub-sections below I've gathered together some of the best plugin and theme options available for building a WordPress marketplace.
Plugins
It's important to remember when setting up a WordPress site/service that you should make sure the lions share, if not all, of your site functionality lives in plugins–not your theme. That way you're able to update the look and feel of your site in the future (by changing themes) while maintaining the functionality that makes it work.
When it comes to building an online marketplace with WordPress, these are the best plugins for providing the needed functionality.
WooCommerce + Product Vendors

First up we have a combination of WooCommerce, which may be the most popular eCommerce plugin for WordPress, with a premium extension called Product Vendors. Without the Product Vendors extension, WooCommerce is only equipped for a single-vendor setup. With it, you've got everything you need to create a stellar marketplace for digital or physical products.
Plus, you can use any theme that is compatible with WooCommerce. This really opens up the options in terms of themes.
Key Features:
Vendor management tools
Dedicated pages/stores for each vendor
Commission management
Price: $79 for Product Vendors Extension | More Information
Easy Digital Downloads Marketplace Bundle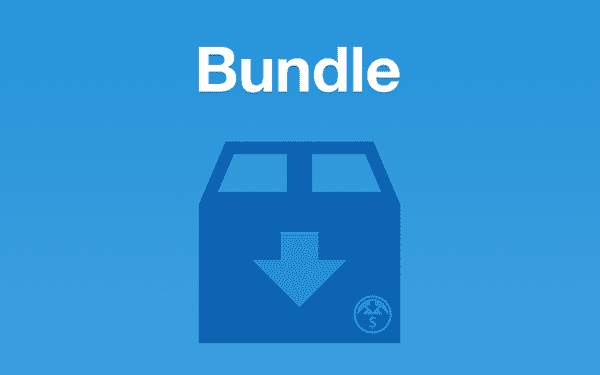 The Easy Digital Downloads Marketplace Bundle is probably the best option for non-physical products. If you're selling ebooks, videos, themes, plugins, audio, or anything similar then this bundle is exactly what you're looking for.
By Pippin's Plugins, Easy Digital Downloads itself is a massively popular free plugin for selling digital products as a standalone vendor. The bundle, which is actually seven extensions, is everything you need to expand into a full marketplace. Each link below will open up the details of the extension.
And in terms of compatible themes, there may not be quite as many as for WooCommerce–but the pool is definitely growing. You'll see several below, but more can be found at the Easy Digital Downloads website via the More Information link.
Key Features (Extensions):
Price: $159 | More Information
WP Marketplace

WP Marketplace is a somewhat new contender in this space with significantly fewer downloads/customer feedback to base a recommendation on. However, it is free and that will matter a lot to some people.
(Though, if your goal is to make money with your marketplace (and it probably should be) getting started for free shouldn't be your top priority. Setting up a marketplace that makes a profit should be.)
All that said, WP Marketplace looks like a pretty cool plugin with a lot useful features. At the moment it has a solid review average in the WordPress plugin repository and a surprisingly robust amount of functionality.
Key Features:
Front-end store management
Control marketplace access
Payouts
Fund maturity period
Role based commission setup
Simple shortcodes
Price: FREE | More Information
Themes
Now its time to style all that wonderful functionality with the right theme. I've collected several below that are designed to work with either WooCommerce or the Easy Digital Downloads Marketplace Bundle. WP Marketplace, supposedly, works with any theme–so that's awesome!
Storefront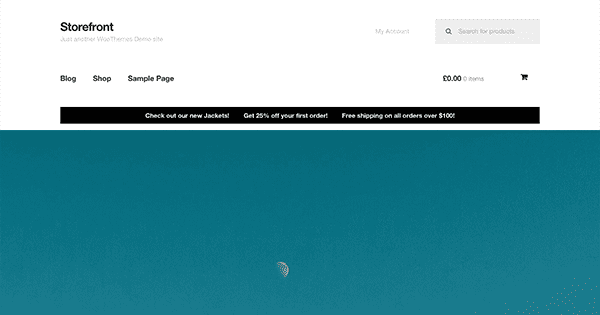 Storefront is a new(ish) theme by WooThemes designed to be the free default theme combo with their flagship plugin WooCommerce. It's guaranteed to always have "water tight" integration with WooCommerce and WooCommerce extensions.
Storefront itself also comes with several plugin extensions meant to add more turn-key design/development options to users.
Price: FREE | More Information
Canvas (or any WooCommerce Theme)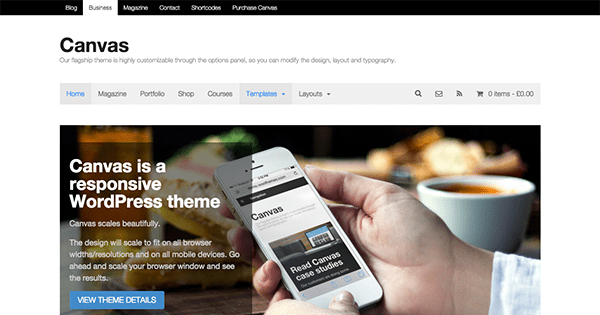 Canvas is WooThemes flagship theme. It's designed to be their most robust and flexible theme. As such it also has very tight integration with WooCommerce and WooCommerce Extensions, making it a solid choice as the base for your WooCommerce Marketplace.
But just because Canvas is their flagship theme doesn't mean that it is their only solid marketplace option. You could choose from any one of their (or a third party's) WooCommerce compatible themes.
Price: $99 | More Information
Marketify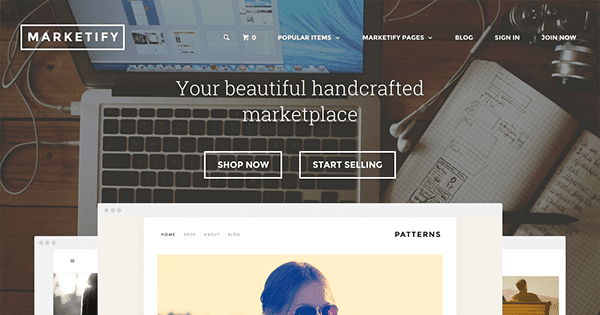 Marketify is a beautifully designed theme from Astoundify (via Themeforest) built for use with Easy Digital Downloads. This is a great theme for selling photos, fonts, videos, audio, or any other digital product. And the design will go a long way towards providing your buyers and sellers with a great experience.
Price: $63 | More Information
Squarecode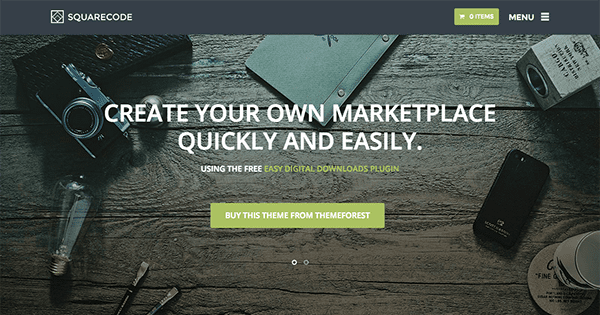 Squarecode is another attractive, well crafted theme designed to work with Easy Digital Downloads and its extension bundle. This theme has an impressive feature list and great reviews.
Price: $63 | More Information
Stocky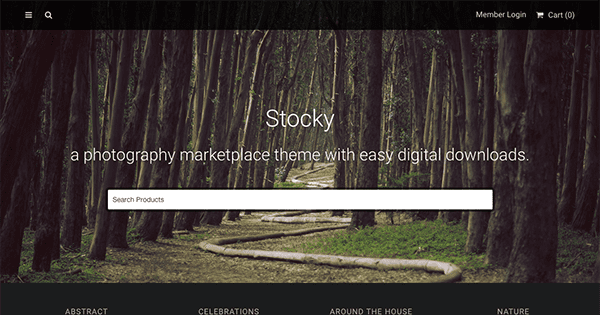 Finally, the last (on this list) of Easy Digital Downloads compatible themes is Stocky. Stocky has a great design, is responsive, retina ready, and setup to support the full EDD bundle. A perfect solution for selling stock photography.
Price: $58 | More Information
Dokan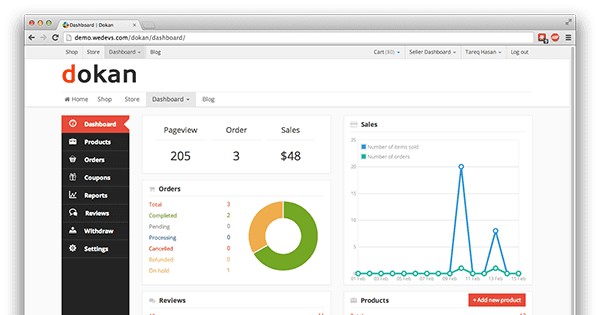 Dokan is interesting in that it is not just a marketplace theme but a theme/plugin combo. While it technically works with WooCommerce, it also provides unique backend features and customization that you won't get with any other theme/plugin combo.
Price: $199 | More Information
Note: there are two themes that I had originally planned on including here. HireBee and FreelanceEngine, both being themes for creating job marketplace sites with WordPress. The reason they are not listed with the themes above is that it was unclear whether or not their functionality was separated out into plugins or not.
Successful Marketplace Examples
If you're looking for inspiration, the marketplaces below are some of the biggest and most successful in the world, or at least in their niches.
Etsy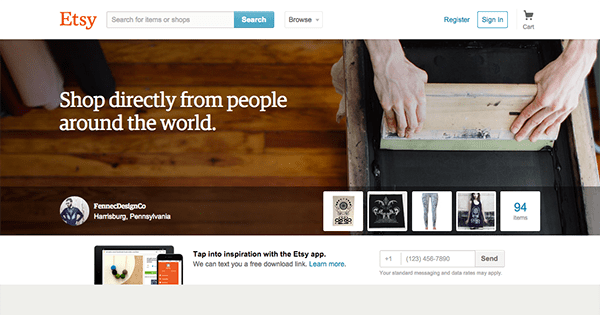 Etsy is the defacto online marketplace for buying and selling hand-crafted goods. In 2013 they passed a pretty major milestone: $1 Billion in sales.
Envato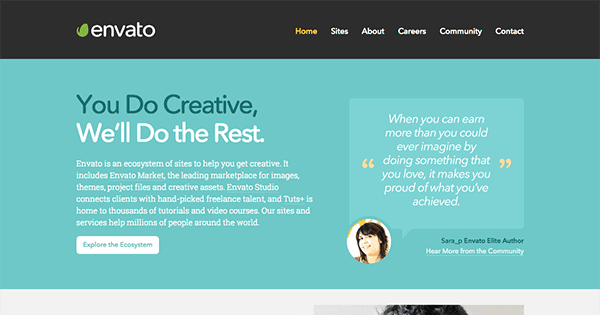 The Envato market is actually a sort of meta marketplace. Instead of a mere collection of stores its a collection of niche markets. A very successful one. Last year thirty of their most successful vendors each generated over $1 Million in sales each.
Creative Market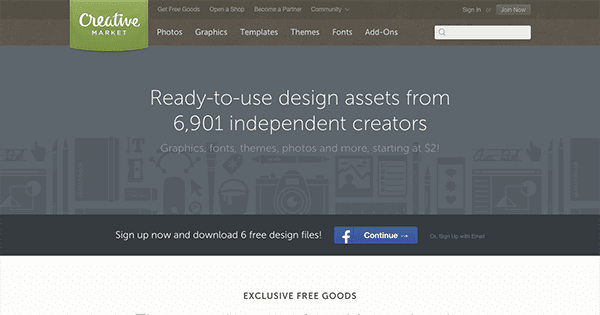 Creative Market is a size-able marketplace designed to help creatives sell digital goods. So far they racked up an impressive 169,801 products, 778,335 members, and 6,901 shops.
Amazon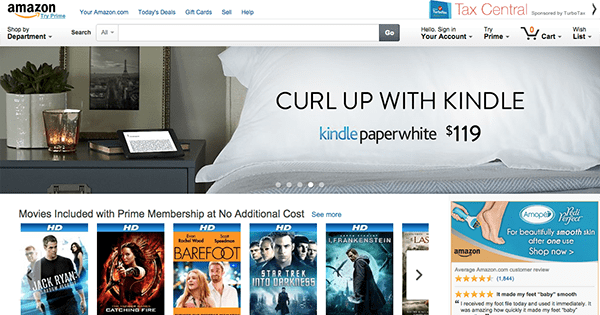 Not much needs to be said about Amazon. They're so successful they need no stats to brag about.
In Conclusion
If you're interested in creating a WordPress marketplace then there is more than enough tools and resources at your disposal to give it a try. That said, being a successful marketplace is going to be a lot tougher than simply building it. The web is not the Field of Dreams, simply building it will not make them come to you and it certainly won't make them buy. But like I said earlier, that's probably the topic of another post.
What did you think of the plugins and themes featured in this post? Would you consider taking a crack at a new marketplace built on WordPress? Share your thoughts with us in the comments section below.
Article thumbnail via girafchik // shutterstock.com