Last month we gave you a Sneak Peek of our upcoming Divi 2.4 release. In that post we hinted at some of the huge features we are working on for Divi 2.4, including the all new Divi Library and Advanced Module Design settings. In fact, Divi 2.4 (despite what its version number might suggest) is turning into the single biggest Divi update we have ever made!
One thing we neglected to mention in our last post is that, in addition to big improvements to the Divi Builder, we are also loading the WordPress Customizer with a ton of new options. These options are going to give you a whole new level of control over your website. We have already integrated some pretty impressive stuff, and we are just warming up! Take a glimpse below at just a few of the new options you can expect in version 2.4 😉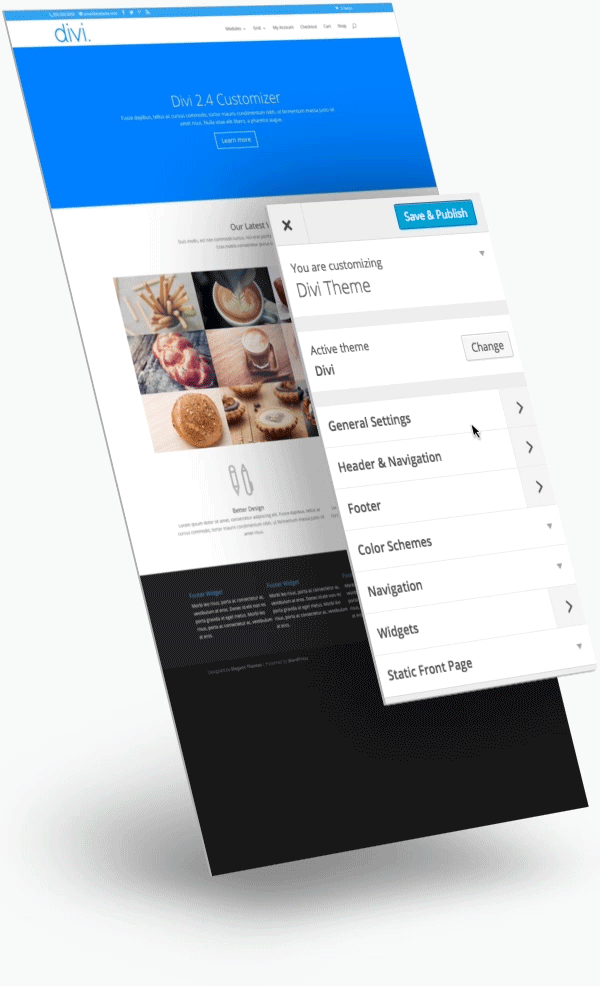 We aren't stopping there (not even close), and before we do, we want to make sure that we have thought of absolutely everything. That's why we are looking to the Elegant Themes community for suggestions. We want to know what kinds of tools you are dying to have. What customizer options would be useful to you? What can we do to save you time when starting your next Divi build? Just to clarify, we are looking for ideas related to WordPress Theme Customizer settings, which are design-focused settings that affect your entire site (such as the options showcased above). The more great ideas we receive, the more amazing controls we can add.
So please drop your suggestions in the comments and help us help you. We can't wait to hear all the great things you come up with, and most of all we can't wait to get back to work on Divi 2.4. I hope you are as excited as we are!