I wanted to write a post and give some insight into the work we are doing behind the scenes, and what this work means for the future of Elegant Themes. For all those wondering what's next, and why Extra is taking so long, this post is for you!
Over a year ago we released Divi, and the result has been a complete transformation in the way we build products and the way our customers build websites. Observing the success of Divi has lead to a new development philosophy at Elegant Themes that hinges on the tried-and-true value of "quality over quantity." This new development philosophy has resulted in a dramatic decrease in the amount of products being developed, but a dramatic increase in the quality of those products. We believe this philosophy will best serve our customers, and this belief has been validated in the way our themes are currently being used. Almost all of our customers are using Divi, and that's because we spent the time to make it revolutionary.
Several months ago we gave a sneak peek of Extra, and the delay in its release (stemming from these new quality goals) has lead to a lot of frustration. There are a lot of questions about why Extra is taking so long, and I am here to tell you about the work we have been doing and what it means for the future of our product line.
Put simply, Extra is taking so long because the work we are doing represents progress on a broader set of goals that involve not only Extra, but Divi and our future themes and plugins as well.
In the development of Extra, we began to expand on the builder functionality that currently serves as the core of Divi. As we continued to work on Extra, it became obvious that having two themes with two different builders was impractical. In turn we laid out a new vision for a universal builder that could power a new breed of themes. This builder would need to be able to power anything, work anywhere, and be constructed in a modular fashion that allowed for easy integration and manipulation of its core module set. So what does this all mean?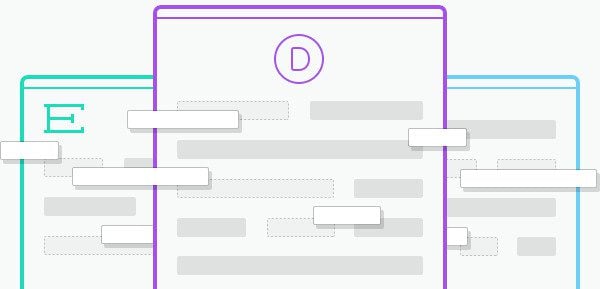 A Universal Divi Builder
We are turning the Divi Builder into a new foundation, and work on Extra directly involves improvements made towards this goal. Instead of reinventing a whole new builder for Extra, we are taking what we know our customers love, and improving the Divi Builder to work anywhere, even on posts, and even in Extra. Doing this requires a few improvements: making its grid fully responsive, making every module fully fluid, and adding bigger and better display options for improved theme compatibility and even more design possibilities. Imagine a builder that can be used anywhere, and can be expanded to do anything.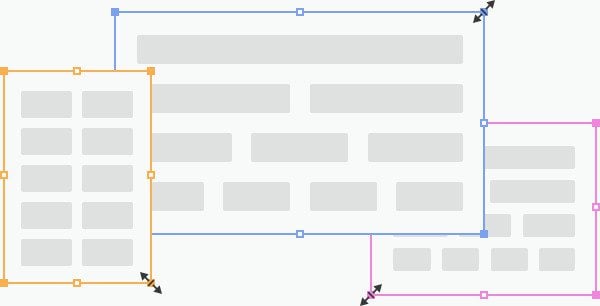 A New Fluid Grid
Before we can make the Divi Builder work anywhere, we first need to re-invent the grid that serves as its foundation. While working on Extra and the Divi Builder, we have been building a new fluid grid that will house completely fluid modules. This will allow the Divi Builder to work anywhere, whether it be on posts, on pages, in Extra, or in any other theme for that matter.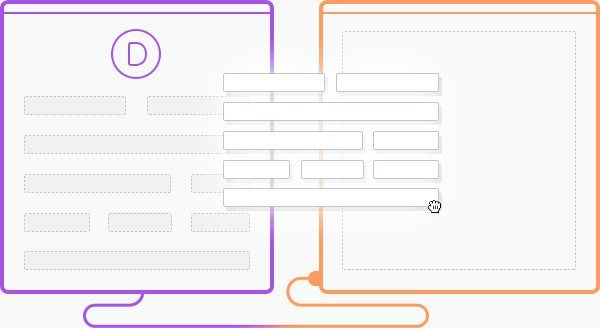 The Divi Builder Plugin
Finally, this work represents progress towards a broader goal, which is to turn the Divi Builder into a plugin. If you love Divi as much as we do, you want the option to take it with you everywhere you go, and soon you will be able to. We are turning the Divi Builder into a plugin that will let you retain the full integrity of your Divi and/or Extra built content and migrate it to any other theme. In addition, you will also have access to all of the builder's functionality—you can edit your existing content and even build new pages and posts from scratch. We are going to set the Divi Builder free.
Why is this so important? Because if you have built thousands of posts in Extra or Divi using the builder, we don't want you to feel trapped inside the theme. This builder plugin will allow you to change themes and still keep your beautifully built content. Furthermore, it will allow you to use the advanced builder elements in any theme, whether it be an Elegant Theme or not.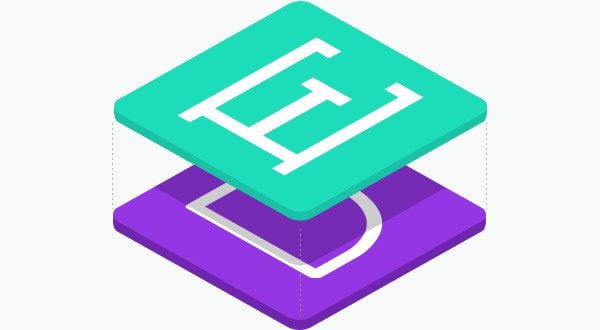 What This Means For Extra
This means that Extra will have all the power of Extra plus the power of the Divi Builder, and improvements made to the Divi Builder will become part of Divi too, and even part of the Divi Builder plugin. There will be no compatibility issues or redundancies, but instead a single builder framework extended by the themes it powers and/or module extensions.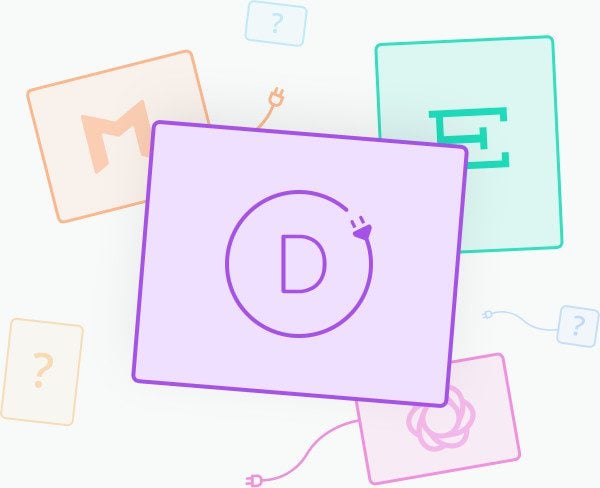 What Does This Mean For The Future?
First of all, it means that much of the work we are doing for Extra will actually manifest itself first within Divi. Even though Extra isn't released yet, the work we are doing is still being put to use. The future of Divi, Extra and many of our future products have become intertwined. The Divi Builder will serve as a foundation for future themes, and the builder will also be set free in the form of a plugin that can be used anywhere. The Divi Builder (and in turn the themes it powers) will continue to be improved, expanded and maintained for the foreseeable future.
Does this mean that we will only be making themes powered by the Divi Builder and forgo the creation of simple niche themes forever? No, not necessarily, but for now it's our main focus.
In addition to working on Divi and Extra, we have been developing other great plugins as well. In fact we want to put a new focus on expanding our plugin collection to include more great things like Monarch. You will be happy to know that we are several months into the development of a great new plugin that we will be sneak peeking next week and releasing shortly after 🙂 If you like Monarch, then you are going to love this new plugin too, and you can expect to love all of the great new plugins we have planned for the future.
So what can you expect in the coming weeks and months?
A re-imagined Divi Builder that is more flexible and sits at the core of Divi, Extra and future themes.
A Divi Builder plugin that can be used anywhere and with any theme.
The release of Extra, including the Divi Builder and an expansion of its features.
Continued jaw-dropping improvements to the Divi Builder, and in turn the themes it powers.
A new focus on building amazing plugins that enhance our new breed of ultra-customizable themes.
I hope this answers the many questions that have been popping up in the comments here in the blog, including concerns about our slow release schedule and lack of information about future products. We have our heads down and we are working hard. In fact our team is bigger than ever, our community is stronger than ever, and we are working harder than ever to create amazing things. Elegant Themes will continue to be the most feature rich and affordable WordPress resource around. Thanks for being patient!