It can be hard to choose the right social media tool for your team. Some tools have most of the features you need but are still missing important things your team needs. In the end, you could be stuck using two or three tools to get things done. In order to help you make a decision for your social media marketing team, this post is an overview of Agorapulse, the social media scheduling, and social listening tool. We've reviewed the tool's interface and features and laid out the pros and cons to help you decide if it's the right tool for you.
Let's get started.
Agorapulse Pricing Tiers
If you're looking to try Agorapulse before buying a subscription, they offer a 28-day trial.  After that, there are four pricing tiers.  The most popular tier is the Large, with 25 social profiles and 4 users.
The Medium tier is ok for individuals and small businesses but definitely too small for larger startups. If you have a larger company, X-Large is your best choice. Additionally, if you have a social media agency where you manage social profiles for different clients, then Enterprise is better.
The prices are medium/top-level in comparison to other social media tools. Extra users also seem a bit expensive on the lower tiers.
Free trials are offered on the Medium plan as a default but you can contact support to get an upgrade for the duration of the trial.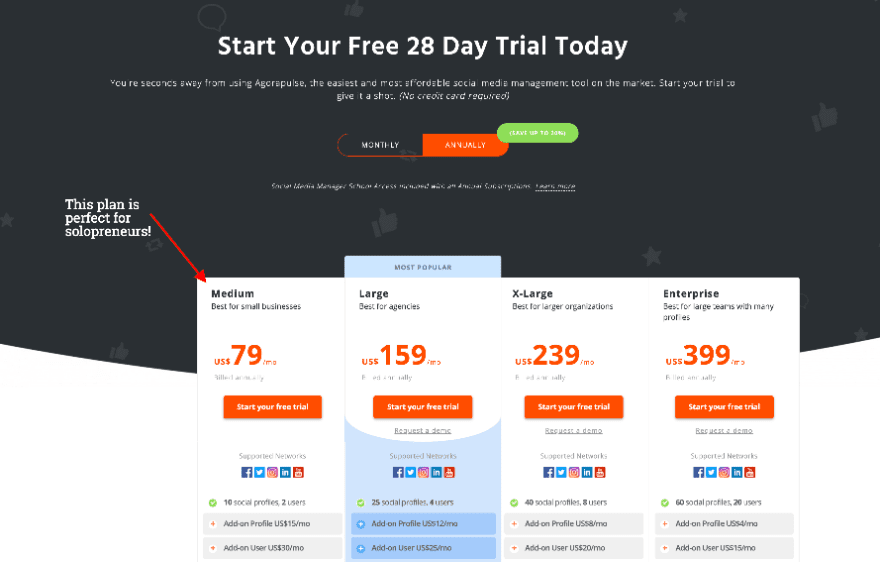 The Agorapulse Main Settings
After signing in to the Agorapulse dashboard, the first step is to add team members and social media channels. Depending on the plan you're using, you'll have the available slots. The general settings menu is accessible via a tab on the top and left has three sections:
Personal Settings
The personal settings are where you input things like your email, time zone preferences, and security features.
Organization Settings
In the Organization settings, you add team members and assign their permissions to the different channels. There are lots of permissions options, which makes leading a team quite easy. In this section, you also have the option to create groups of channels that are good for organizing clients or different sections.
Social media channels are stored in the Social Profile Settings. You can also adjust preferences there. This area is separated into four groups:
Inbox/Listening
Publishing
Reports
General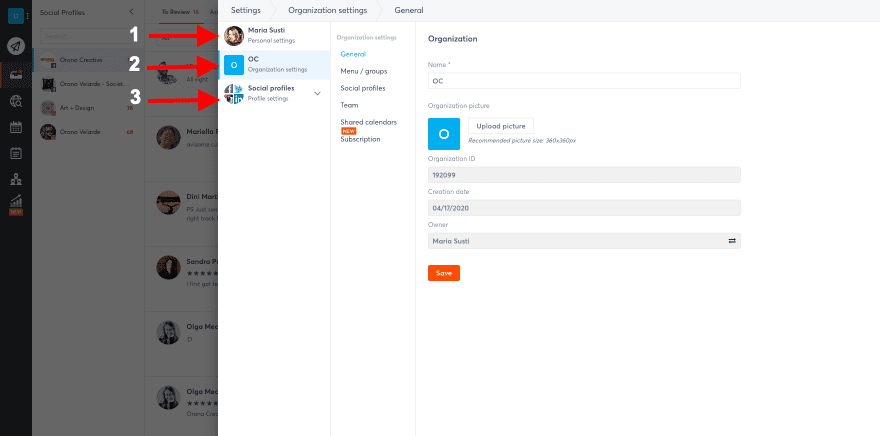 Inside the Inbox and Listening settings, you can add inbox rules and saved replies. These are features that save time in the long run but take time to set up at first. For selected channels; Twitter and Facebook you can add tags to follow in the listening feature.
In the publishing section, you have the option to create publishing queues organized by labels. This helps organize different types of posts into categories and gives them their own scheduling times for different channels. This is the only way you can post the same post at different times on different channels. It takes a bit of work to get it all set up at first but in the end, it's quite handy. When you have the queues set up, you don't have to add schedule times to posts, simply add it to the queue.
In reports, you can set up some preferences like time zones and branding for downloaded reports. Also, you can add labels to pretty much anything to customize your tracking.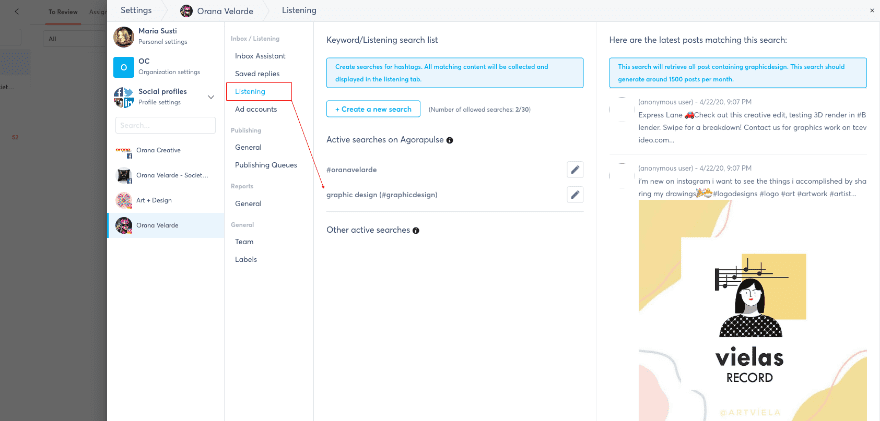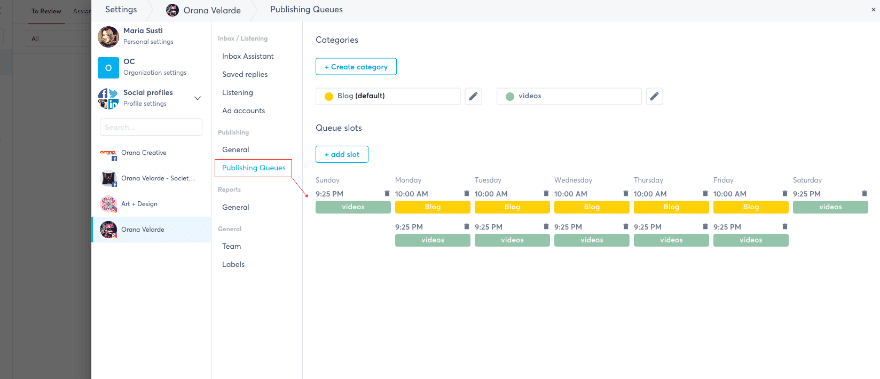 The Agorapulse Interface And Tools
Below the settings tab are all the tools you need to manage your social media with Agorapulse. The left bar is organized like this:
The settings tab: See above for what's inside.
A publish button: To publish a single post on any channel.
The inbox: This is where likes, comments, and replies are stored.
Listening: In here you'll find all posts that mention the tags you added in the general listening settings for each channel. You can also add more through this dashboard
Publishing Calendar: A calendar view with all the posts organized by channel and in categories. If you have publishing queues, they show up as colors.
Publishing Lists: A list of upcoming posts for each channel. The previews look just how they will be posted.
Fans and Followers: This will show you all the people who have engaged with your channels lately. You can label them and see any ongoing engagement you've had with them.
Reports: This section has been newly updated. Reports for all the channels.
When you click on any of the tabs on the left, the dashboard changes to that feature. There is always a menu on the left with all social media channels so you can pick and choose which ones to work on at any given time.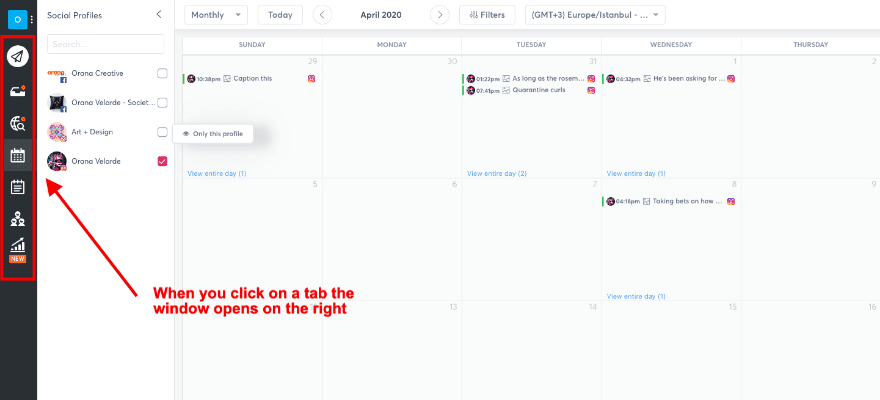 The Inbox
Agorapulse uses a term for how their inbox works. They call it "inbox zero". Basically, what it means is that all likes, comments, and replies are in this inbox which you can go through and empty out. After you've seen each item you click on a green check and it disappears. That's when you reach "inbox zero" and you can celebrate your productivity! Each social media channel has its own inbox.
Tweets, where you are mentioned, are not in the inbox but in the listening tab. This can get a bit confusing at first.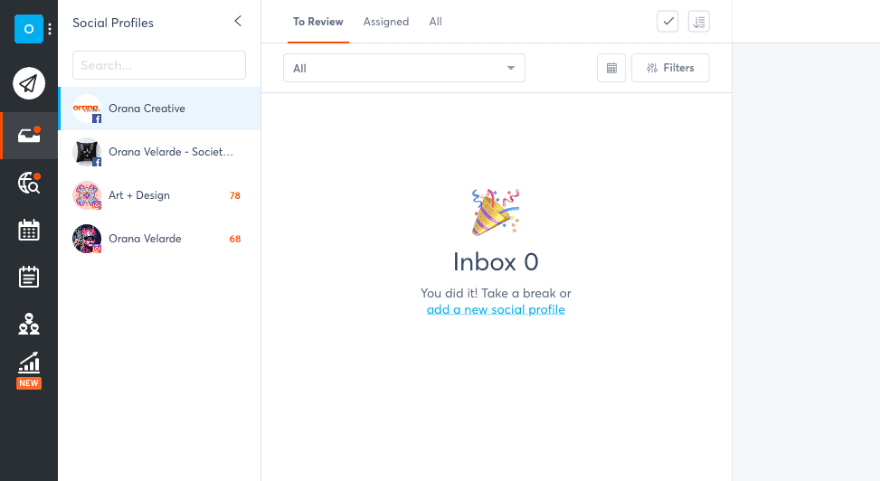 The social media listening feature is one of the main reasons marketers love and recommend Agorapulse. True enough, it's pretty cool. Instead of having to go to every social media channel and insert keywords one by one to find posts and people to engage with, Agorapulse does it all for you in one place. Simply add listening parameters for the social channels that offer it; Twitter, Instagram, and YouTube, and scroll through the results.
This feature works best with Twitter, it's pretty good with YouTube also. On Instagram, it's a little different. The Instagram API doesn't give third-party apps permission to see user profiles or to answer to comments directly. When you find a post you'd like to interact with, you have to click the link to see it on Instagram and engage there.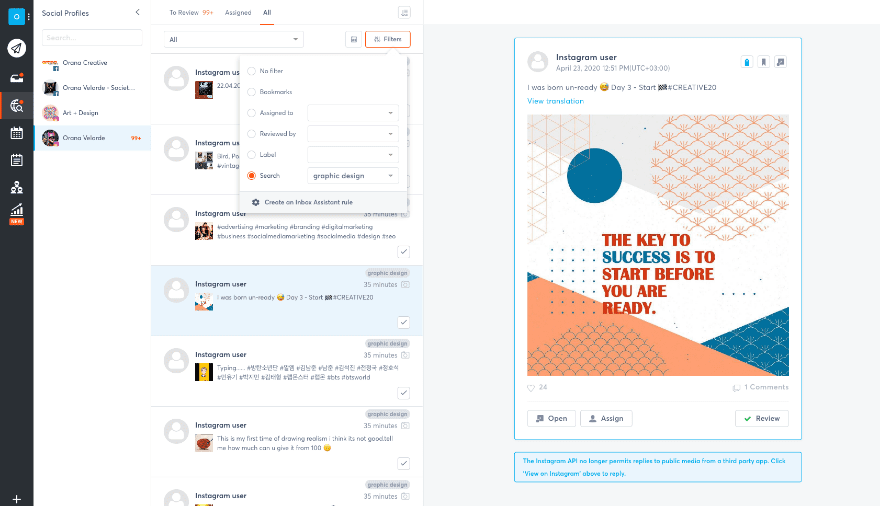 Now let's take a look at the publishing and scheduling features in Agorapulse. Scheduling with Agorapulse is pretty straightforward. The supported channels are Facebook pages and groups, Twitter, Instagram, Linkedin, and YouTube. Pinterest is not part of the mix, unfortunately.
There are a number of ways to schedule posts on the calendar:
Inside The Dashboard
When scheduling in the dashboard, the two main choices are to publish a single post or publish posts in bulk. The bulk publish feature is a timesaver and has three options: Import a .csv file, add an RSS feed, or upload a group of images.
To set the posting dates and hours, you can do the following.
When posting the same post for different channels, edit and customize the copy for each channel in its own tab on the same window.
Posts can be scheduled once, to a queue, regularly over time, or a number of times with manual or automatic controls.
Duplicate posts to post again. Repost with the same copy or change it. Once you duplicate it, it acts as a new piece of content.
When you dd a URL the tool will pull the featured image and title. In many cases, it will also pull more images from the post.
Mostly, everything in the scheduler is great and helps save lots of time. But I did find a couple of setbacks. When you share to a Facebook Group, it shares with your personal profile, not the company profile. It renders the addition of having the Facebook Group option pretty useless. Also, when you bulk upload images to create posts, those assets aren't stored anywhere. Agorapulse could improve its service by adding a media asset library with the higher-level subscriptions.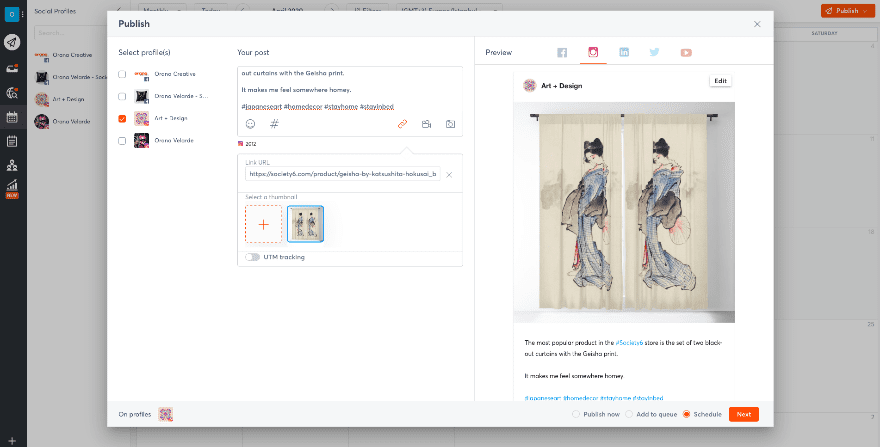 With The Browser Extension
The browser extension makes it easy to schedule and publish anything from the web. You can either click on the tab in the navbar and share a post or double click on an image to share that with its relevant post link. Both options open up a tab that looks exactly like the native platform.
Using The Mobile App
The third option is the mobile app. The app is available for both Android and iOS. Unfortunately, the mobile app has considerable cons. For example, when you want to share anything from a browser, Agorapulse doesn't show up in the list of suggested apps. This is huge for social media marketers who need to be able to share and publish on the go. Most other scheduling tools have this feature.
If you copy and paste a URL into the scheduler of the mobile app, things are pretty straightforward.
Publishing Lists
There is a tab below the calendar called Publishing Lists. Here you can see posts are scheduled to be posted in a scrollable list. You can filter them by tags to see what's coming up in the queue. This is just another tool to keep things organized. It helps more with larger teams than for individual accounts.
Influencer Engagement
Additionally, Agorapulse offers a feature where you can see the people that have been engaging with your content lately. You can label and categorize them however you like. When one of the fans or followers has engaged with you more than once, you get a slide-in window with a list of all conversations you've had with them. This is great for keeping up with influencers, ambassadors, and other engaged people on different channels. This tool is extremely practical for community managers and social media analysts.
The only con I found with this feature is that you can't directly add fans or ambassadors into the influencers and ambassadors list. There is a run-around that I discovered after chatting with Agorapulse support. You can "see" users in the listening tool by adding their Twitter handle as a new listen. From there, you can choose to add that person to the ambassador list. This is another of those tasks that take time but help a lot later on.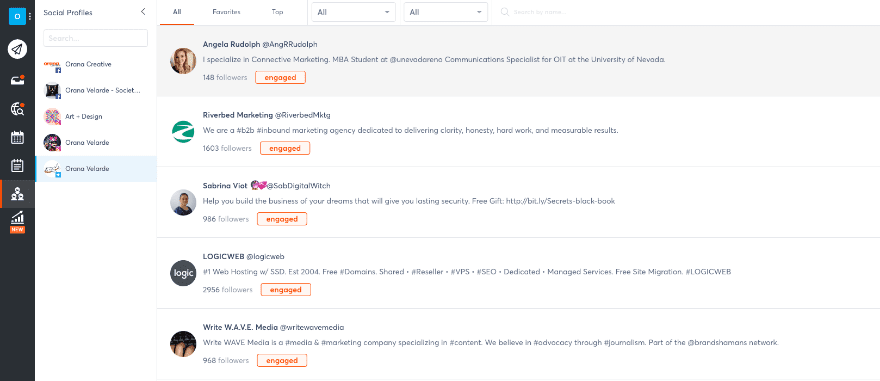 Reports And Analytics
Agorapulse has just recently updated its analytics reports. You can see analytics for all the social media channels you manage and see how the hashtags you used on Twitter and Instagram performed. Reports also show how your labels are being used, how much content has been synced with the social listening tool, and other data like times with most engagement, and who your audience is.
Additionally, you can download the reports as PDFs with your own customization. Choose what parts of the reports you want to download and add a logo to personalize it.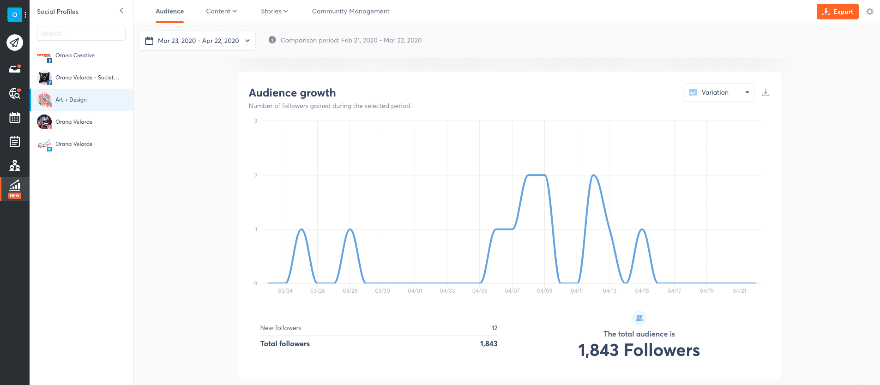 Working As A Team With Agorapulse
Team features are something most marketers need in their social media scheduling tool. Thankfully, Agorapulse delivers! As I already mentioned above, team members can be given permissions at a number of different levels with different types of roles. The top-level people on the team, a.k.a. the people in charge can overlook everything the team is doing at all times. Tasks can be assigned throughout the platform for team members to review, follow up, reply, etc. If you use Agorapulse for clients, you can assign the clients to review the posts before they publish.
Who Is Agorapulse For?
As you can see, Agorapulse has lots of features to schedule and manage a number of social media tools. But is Agorapulse for everyone? I don't think so. For small businesses or solopreneurs, Agorapulse is overkill and also quite expensive. If there is no need for team features, Agorapulse might also be too much for a one-person company. Also, if you use Pinterest a lot, Agorapulse will not help you and you'd have to use another tool like Tailwind alongside it.
On the other hand, medium-sized companies with a social media team can really benefit from a tool like Agorapulse. The features save social media and community managers a lot of time and effort by having so many things sorted in one place.
How Does Agorapulse Compare To Competitors
Let's take a look at how Agorapulse compares to other social media tools. We'll concentrate on specific aspects where they differ the most.
Agorapulse vs. Buffer
Buffer is a big contender for Agorapulse, mostly due to how it has been adding more features to its platform.
Mobile Publishing Winner: Buffer
When it comes to publishing from mobile devices, Buffer is the clear winner. Agorapulse has simply not caught up with them in that respect. Sharing from any site is easy with Buffer, just by clicking the share button. Also, when you hover on the app button on your mobile device, it lets you know if there are any pending mentions of scheduled posts you have to look at. From inside the app, you can repost the best content straight from the analytics tab. There is nothing like this on Agorapulse for mobiles.
Monitoring And Listening Winner: Agorapulse
Agorapulse definitely wins over Buffer when it comes to monitoring and listening. Buffer has recently added similar features but Agorapulse is still ahead. With Agorapulse, the listening tool works with labels and tags which also work with publishing and analytics. In the end, it's all bundled up in a nice package for community managers. But not on mobile.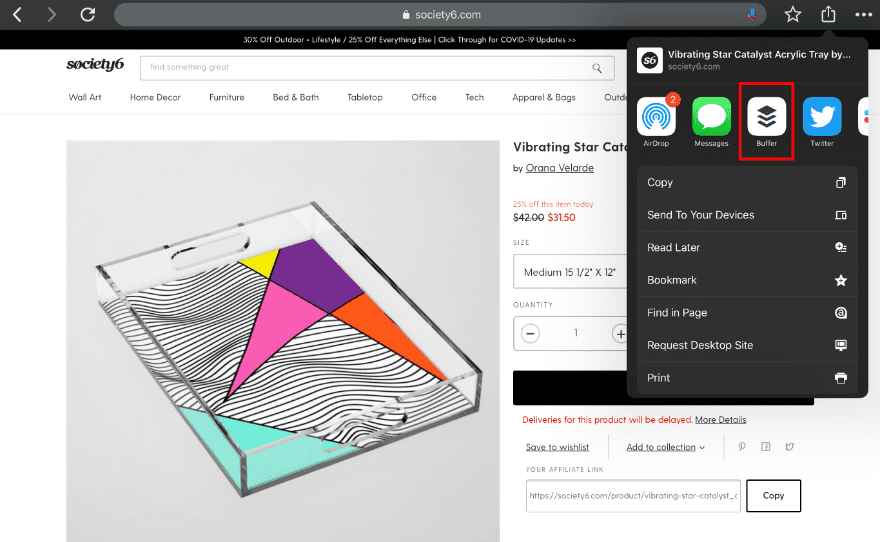 Agorapulse vs. Hootsuite
Agorapulse and Hootsuite are both strong contenders for a rounded social media tool. But they do have some differences.
The Interface Winner: Agorapulse
The Hootsuite interface consists of different dashboards for different social media channels. Specific tasks, like listening and following specific hashtags, is set up in columns on the dashboard. When there are more than four columns, things can start to get confusing.  Hootsuite has long been. fan for managing Twitter accounts because of this column set up, but when there are more channels to manage it can be too much to handle.
Agorapulse's interface is clean and neat. Everything is controlled in the tabs and there's no possible way to get confused.
App Integrations Winner: Hootsuite
One of my biggest problems with Agorapulse is its lack of integrations with other apps, particularly Zapier. With the Zapier integration, you can send content to be scheduled to Hootsuite from pretty much anywhere. Also, you can assign zaps for Hootsuite to do things in other apps like Gmail or Google Sheets. All in all, Hootsuite has around 150 apps it can integrate with, although most are overkill.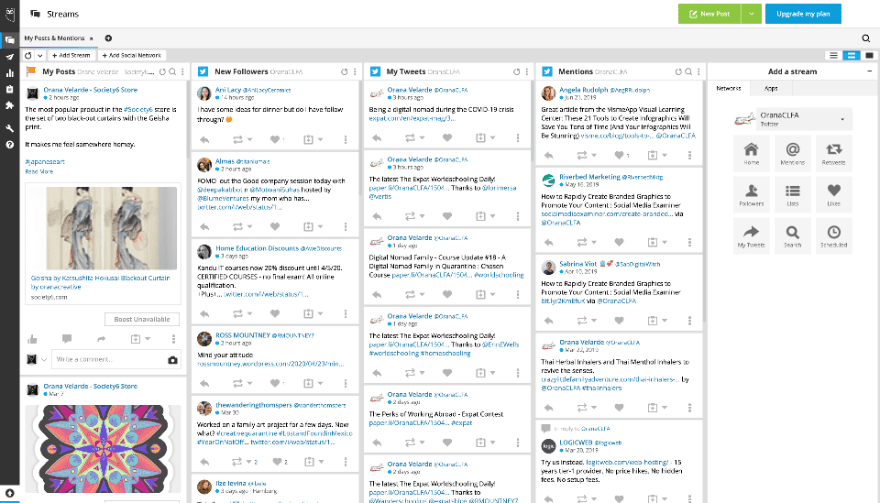 Last Thoughts
Have you tried the Agorapulse social media scheduling and social listening tool? What did you think? What is your favorite feature and what do you think it's missing? There are so many social media tools out there. A large number of them are top-level and can do all of Agorapulse can, so why would you choose this tool over another? The folks at Social Media Examiner swear by it! Either way, the only way to know if it's right for your team is to take it for a spin. After you do, come back here and let us know what you decided.
Featured Image via Cienpies Design / shutterstock.com