Welcome to Day 28 of our Divi 100 Marathon. Keep tuning in for 100 days in a row of awesome Divi resources as we count down to the amazing release of Divi 3.0 on the final day of the series!
---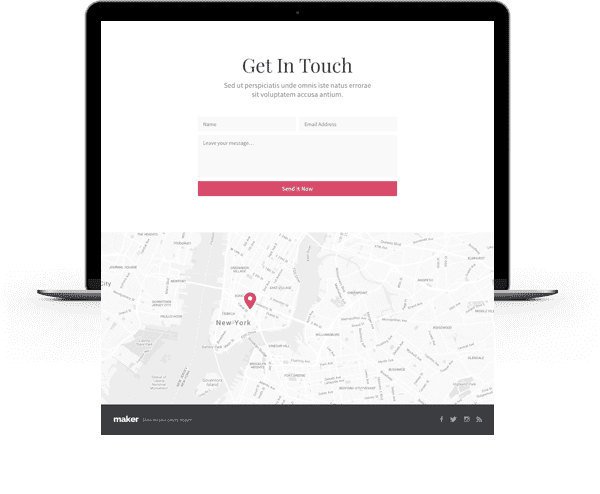 When it comes to designing websites, one of the most neglected aspects is the footer. Because it's at the bottom and out of the way, people don't tend to do much with it, but it can be just as important as the rest of the website. In order to help you create an exciting and purposeful footer, we are today giving away a brand new Divi footer layout pack.
To add the layout pack to your own website, download the zipped file using the link below. Find the file in your downloads folder and unzip it. Then in your WordPress Admin, go to to Divi > Divi Library and click on the "Import & Export" button at the top of the page.
In the portability pop-up window, select the import tab. Click the "choose file" button and select the file from the unzipped download. After your selection has been made click the "Import Divi Builder Layout" button and this will add the layouts to your library.
You can then add new sections on your pages by clicking "Add from library" and selecting a layout from the library. If you wish to use it across your site, open up the section settings and "save and add to library" as a global item. This means that when you edit it on one page, the changes will be made on all other pages.
Subscribe To Download For Free
Designing a great footer is more challenging than it may seem. That's why having an attractive starting point is such a valuable resource. The footer designs in this layout pack are highly versatile and can be used as they are or with minor design tweaks for many, if not most, websites.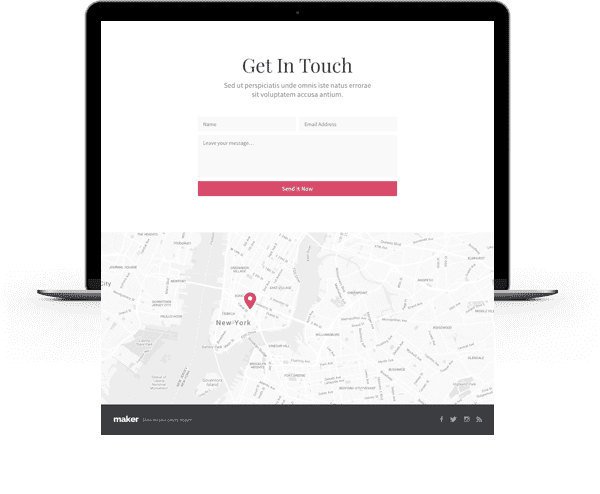 Come Back Tomorrow for a Brand New, Free Divi Extension
In order to keep pace with our Divi 3.0 development schedule we've altered our original plan of releasing a Divi Extension every single Tuesday. We are now looking to give a new extension away every other Tuesday–tomorrow being the next one. On Tuesdays where we are not giving away an extension we will have a useful Divi tutorial (like this one from last week) to help you get the most out of the Divi Builder.
Be sure to subscribe to our email newsletter and YouTube channel so that you never miss a big announcement, useful tip, or Divi freebie!

Divi 100 Day 28
The Countdown To Divi 3.0
This post is part of our Divi 100 marathon. Follow along as we post free Divi resources for 100 days in a row! This 100-day countdown will end with the game-changing release of Divi 3.0, including our brand new visual editor built from the ground up using React. Divi 3.0 will change the way you build websites with the Divi Builder forever!
Let the countdown begin.