There are plenty of ways to learn about almost any subject you can imagine online. If you're a web designer, you can find e-books, podcasts, video tutorials, and dozens of other resources that can help you improve your craft. However, web design magazines are excellent sources of fresh, relevant content for professionals and hobbyists alike.
If you follow the right web design magazines, you can read from and follow some of the most talented minds in the field. In this article, we'll introduce you to ten of our favorite online publications so you can level up your skills.
Let's get to it!
1. Creative Bloq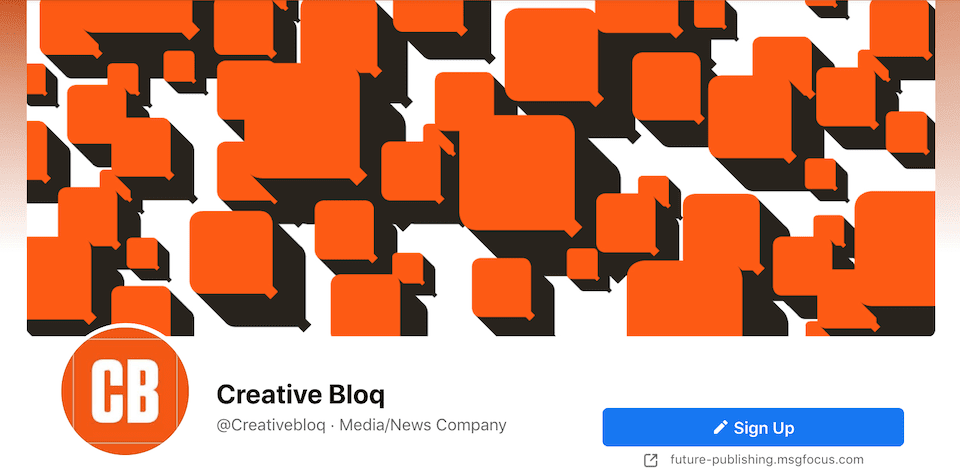 Creative Bloq is a popular digital art and web design magazine that publishes multiple new articles per day. If you're interested in the technical aspects of web design, such as reading reviews of the latest available software or finding out what hardware to use, this is a fantastic resource.
If we had to describe Creative Bloq succinctly, we'd say it's perfect reading to go along with your morning cup of coffee. There are a lot of roundups and updates about the world of web design, and the magazine makes for great light reading.
Where to start reading:
2. PRINT

If you want to be a successful designer, it can be helpful to think about your field as a whole instead of coming at it from an online-only perspective. PRINT magazine is an online publication that shares in-depth articles about typography, illustration, branding, and much more.
This magazine also partners with some big names in the industry, such as Adobe and Fontelier. On top of its deep-dive pieces into specific topics and artists, PRINT also publishes the occasional listicle with design inspiration.
Where to start reading:
3. Creative Review
Creative Review offers an ecclectic collection of articles that range from design thinking to perspectives from design studios. Long before it was a website, it was a print magazine that launched in the 80s.
Now, 40 years later, Creative Review is still among the best web design magazines you should be reading. If you're interested in physical copies, Creative Review publishes six issues per year in addition to its online content.
Where to start reading:
4. Graphis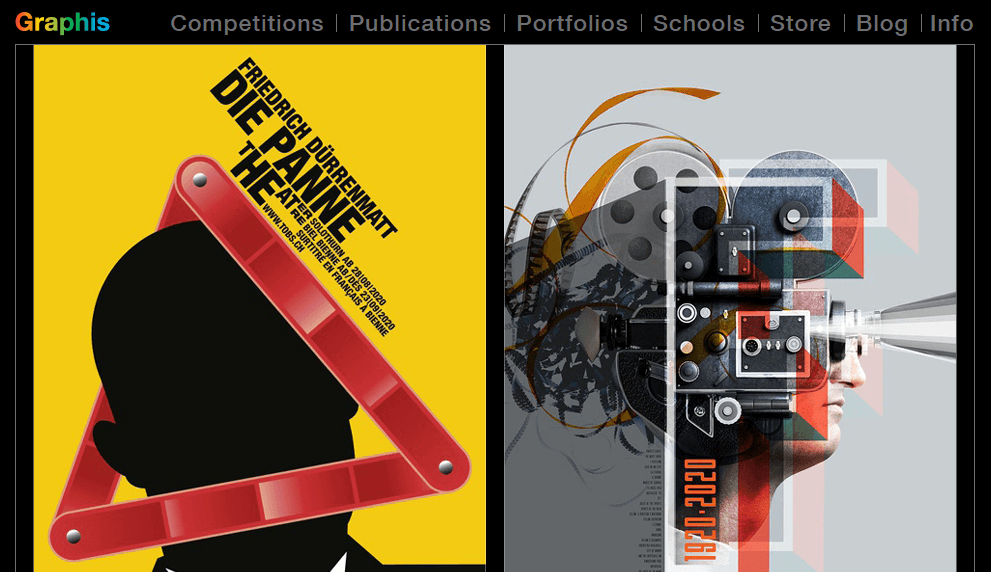 Graphis doubles as both a web design magazine and a host for a broad range of art competitions. Throughout the year, artists who specialize in almost every medium can submit entries. The winners are featured in the magazine's annual publication.
On top of fostering healthy, friendly competition and serving as a source of inspiration, Graphis also maintains a blog that discusses outstanding entries in its contests and what makes them unique. If you're looking for a web design magazine that can double as a coffee-table book, Graphis physical issues should be right up your alley.
Where to start reading:
5. Offscreen

Offscreen isn't a magazine that's just about design. It's mostly a one-man publication that focuses on exploring how technology affects us. In each issue, you can find some fantastic articles from thought leaders in the industry.
The independent print magazine is created and published by Kai Branch, who left his work as a UI designer to start a publication that can only be described as indie. Offscreen issues are among the most gorgeous magazines we've had the pleasure to read, and each article is refreshingly direct.
Where to start reading:
6. Smashing Magazine

Smashing Magazine isn't a physical publication, but it does live up to the "magazine" part of its name with some of the best web design content available online.
This particular publication specializes in in-depth tutorials and the occasional think piece. Plus, Smashing offers a lot of content that covers the intersection between web development and design, if that's your cup of tea.
If you like physical magazines, Smashing Magazine does have a collection of books that you can order in print or as e-books, many of which focus on design.
Where to start reading:
7. IDEA

Most web design magazines and publications that you can find online are definitely geared towards western audiences. IDEA bucks that trend as a quarterly publication coming from Tokyo that focuses on graphic design and typography.
Most of each magazine's content is available in both English and Japanese. You'll have to import this magazine, but the effort can be worth it to get some new perspectives into graphic design and to learn about artists you might never hear about otherwise.
Where to start reading:
8. Communication Arts

Communication Arts is one of the most respected design publications. It's been going strong since 1959 and publishes fantastic articles about design, advertising, illustration, typography, and photography.
Although the magazine doesn't advertise it much, it also covers web design under its Interactive category. There, you'll find a lot of in-depth analyses about the design of specific websites and what makes them unique.
On top of its online content, Communication Arts also publishes each issue as a print magazine and a downloadable PDF file.
Where to start reading:
9. Webdesigner Depot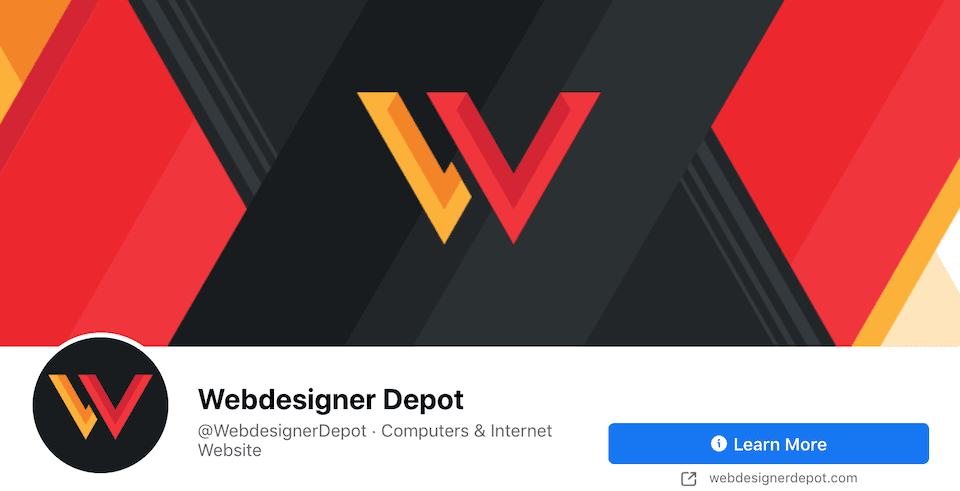 Webdesigner Depot is an online-only magazine that focuses on the latest web design trends and software news. Plus, it regularly scours the internet to show you some of the newest and most unique websites around for inspiration.
Although Webdesigner Depot lacks a physical magazine, it makes up for that shortcoming by publishing new content every day. Plus, it also includes a lot of more development-related topics (from a beginner's perspective), which makes for a well-rounded read.
Similar to Creative Bloq, Webdesigner Depot makes for a great publication to read while you're on the go or if you want to get a quick overview of what's going on in the world of web design.
Where to start reading:
10. Awwwards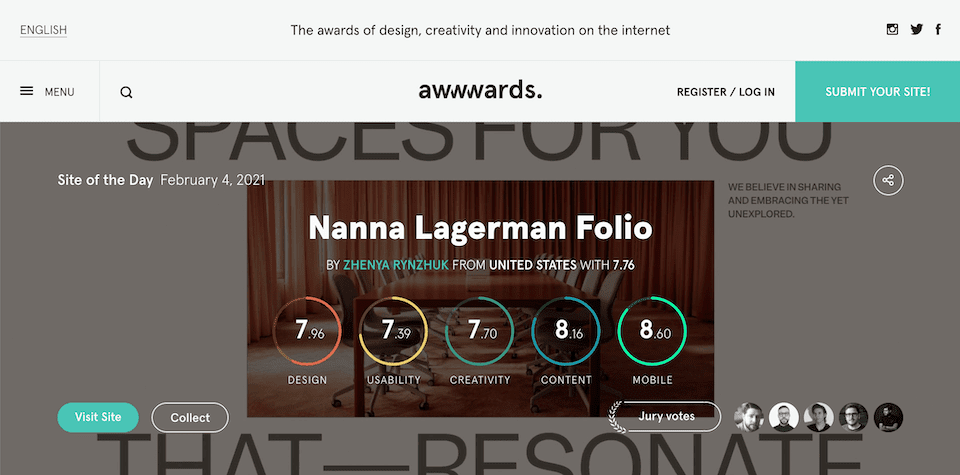 We saved Awwwards for last because it's a bit of an odd duck out in a list of web design magazines. You may know it as a site that shines a spotlight on unique and stylish site designs from around the web. However, it has much more to offer than just sources of inspiration.
The website also regularly publishes articles about the websites that receive the most votes from its judges, discussing what makes them unique. Awwwards also offers a collection of physical and digital books that focus on web design and how it's evolving.
Where to start reading:
Conclusion
As a web designer, you're probably used to getting most of your news online. However, there are still a lot of amazing web design magazines and print publications that you can purchase from all around the world. In many cases, these magazines provide much more in-depth coverage and opinions than online publications do, because so much work goes into every issue.
That's not to say that online-only magazines and web design blogs aren't fantastic resources. However, if you want to gain a more well-rounded perspective on web design, then you can't rely on a single website or publication for your news and inspiration.
Which web design magazines are your favorites? Share your thoughts with us in the comments section below!
Article image by elenabsl / shutterstock.com