This post is part of our Customer Spotlight series. If you have an interesting story to tell and would like to share your experience with WordPress and Elegant Themes on our blog, please contact us!
Visual designers are often overwhelmed by the jargons (HTML, CSS, PHP, .htaccess, LAMP, etc.) of web development that many of them would not even think of creating their own websites, not to mention websites for their clients. Realizing the need for a website, many of them would just make use of free or paid hosted portfolio services to create their own portfolio websites. However, they are NOT satisfied with the limitations in layout and design posed by these services. I was one of them. But not more now.

I was trained as an Architect by education. But my heart was with visual design. I made an important decision to work as a visual designer after university graduation. In the early days, I specialized in branding and publication design (selection of my design works). But then the World Wide Web caught up, everybody was rushing to build websites. The need for graphic design, in particular publication design, dwindled.
First Few Simple Static Websites
Being a visual designer, I did not limit myself to print design only. Website design was considered a great opportunity for development, so I tried to learn HTML and CSS on my own in order to figure out how to create a website. I would then make use of Dreamweaver or FrontPage template to build my portfolio website (and later Coroflot and Behance).
Those were the days when website design began to flourish with the introduction of tabled design. The first few websites were quite satisfactory at that time. Yet, it was very difficult and time-consuming to add contents to static websites.
Discovering WordPress
WordPress was considered only as a blogging platform in the early days. But with the help of a large community of supporters, WordPress has since become one of the most powerful content management system (CMS) that powers close to 20% of all websites. With each upgrade, WordPress just becomes better and better. I have tried Joomla and Drupal before, but decide to rely only on WordPress for most website projects.
The large selection of WordPress themes is especially important to me as a visual designer. And just like any designers, I am not satisfied with the themes as they are, I would very much want to tweak here and there. So I went on to learn PHP while working on more and more web projects.
Responsive Web Design is Future
In 2010, Ethan Marcotte coined the term responsive web design (RWD). I immediately realized that this would probably be the future of website design. Mobile visits are increasing at an exponential rate and will soon overtake desktop viewing. Dedicated mobile sites do not answer the need very well as much more resources are needed to maintain both versions. RWD seems to be a perfect fit.
After my PMP Certification exam, I created a website on helping others to study and prepare for PMP exam. I used a free responsive theme called Montezuma. I intended to make this website mobile friendly, so RWD is very important. I also want to create some sections with tailored design that can stand out from normal blog post layouts. However, I found myself coding most of the time in PHP templates instead of adding content through Posts or Pages as it was not easy to build responsive website that way.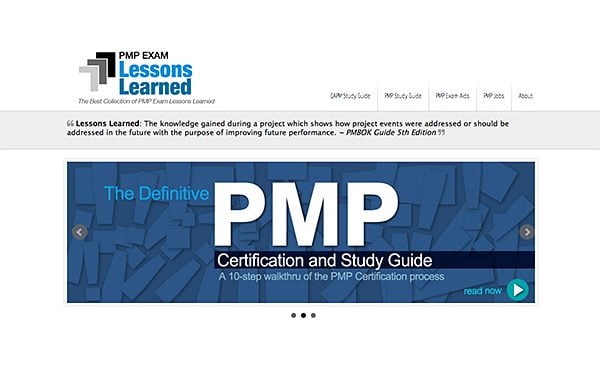 There was no easy way to build responsive WordPress websites. Not until I found the Divi theme.
How to Create A Website in 2014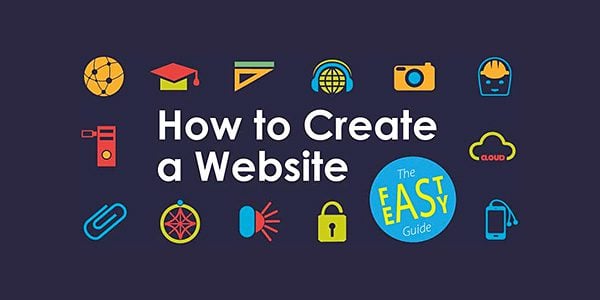 The WP Learner is an attempt to summarize the website learning experience I gained throughout the years. By creating this website, I aim to help beginners in web development (graphic designers in particular) to build websites for themselves and their clients. An analogy of raising a dog is used to make the process of creating a website more interesting and welcoming.

The Divi WordPress theme by Elegant Themes fits my purpose perfectly. It offers a graphic interface (with the help of the Page Builder) for graphic designers to compose the layout of the page using columns, a concept pretty familiar to visual designers working on newspaper or editorial design. I do not need to worry about creating divs with the correct row and column classes. I can concentrate on the visual design again like the old days I designed publications and printed matters. I can be a visual designer again.
Though one still have to make changes here and there with the PHP or HTML code (e.g. the footer text and share links), the Divi theme has come a long way to help graphic designers to use the graphic interface they are familiar with to build a webpage or website.
I can envision a future where visual designers will be able to design and create responsive websites in the same way they use Photoshop or Illustrator to create their print design. The Divi theme is, for sure, a very good starting point.
I encourage visual designers to build your own websites now to open the infinite opportunities of a career in website design and development. My next step will be to redesign my own website (again using Divi).
Article thumbnail image by Bloom Design / shutterstock.com