First impressions matter. As such, choosing good usernames can strengthen your branding and attract new visitors to your social media accounts. At the same time, you should ensure that your username and password are secure to minimize the risk of being hacked. It can be a challenging task, as many catchy usernames are already in use.
In this article, we'll offer tips for generating a good and secure username for your website, along with your presence on social media giants such as TikTok, Instagram, or Twitter.
Let's go!
Why Choosing a Secure Username Is Crucial For Your Online Safety
Your username can influence perception, but it can also jeopardize your security. For instance, you might be using your old school nickname for your Facebook account, your online banking – everything. Unfortunately, this practice makes it easier for hackers to track you and steal your information.
Some of the most common mistakes include using parts of your real name paired with personal details – such as 'JoeSmith1990'. A potential hacker could easily guess this user ID, making it easier for them to break into your accounts. Other practices to avoid are choosing usernames that are identical to your email address or using words that may hint at a password, such as 'knock-knock.'
Good usernames can act as an extra layer of security, so it's smart to pick one carefully. Here are a few things to keep in mind when choosing a username for critical accounts such as your online banking:
Don't reuse the same username multiple times.
Avoid using words connected to your hobby or your hometown – cybercriminals could guess them based on your public information available on social media. An exception to this rule is when you create usernames for public-facing accounts, which we'll discuss in a moment.
Never use parts of your phone or social security number.
Don't reuse parts of your email address – hackers could easily break into your email, which would also expose your contacts to hacking risks.
Don't use 'admin' as a username in WordPress – always change it to something else.
Note that if you've chosen a poor username in WordPress, there is an easy way to rectify it. Simply change it manually by using the Search and Replace function in your WordPress database. However, it's great practice to get this right from the off.
How to Choose a Strong Password for Your Username
Even if you put effort into obscuring your username, hackers might eventually figure it out. Therefore, you should also choose a strong password to stop criminals from hijacking your accounts. Prevention is the best remedy in this case, so it's smart to choose your username wisely and combine it with a password that's difficult to guess.
Similarly to creating usernames, here's what you shouldn't do when creating passwords:
Don't use your last name or other personal details that are easy to guess.
Avoid personal connections, such as your child's name.
Don't use words connected to your hobbies.
Never use 'trope-like' phrases, such as 'password,' 'qwerty,' or anything obvious.
A good practice is to use pass phrases that include spaces, whole words, or numbers. If you're stuck, you can use tools such as Strong Password Generator. If you're worried about memorizing your chosen password, you can store it in apps such as Bitwarden or Nordpass – both great for keeping track of your logins.
However, note that strong passwords do not necessarily have to consist of characters that are impossible for a human to remember. While it came to prominence through the XKCD webcomic, pure length is noted for making a password tough to crack, regardless of its makeup.
Keeping yourself accountable for your cybersecurity is one thing. However, if you run a WordPress site with multiple contributors, customers, or entire teams who have access to your site, you have a different responsibility. In these cases, you could enforce strong passwords with plugins such as Password Policy Manager or even introduce Two-Factor Authentication (2FA) across the board.
Finding Good Usernames For Public Networks
Picking a highly obscure username for your social media accounts might not be ideal for your brand strategy or online security. On the contrary, an excellent public username should be memorable and easy to read. Unfortunately, many suitable catchy names are already in use. Even 'A-list' celebrities have to come up with alternative solutions: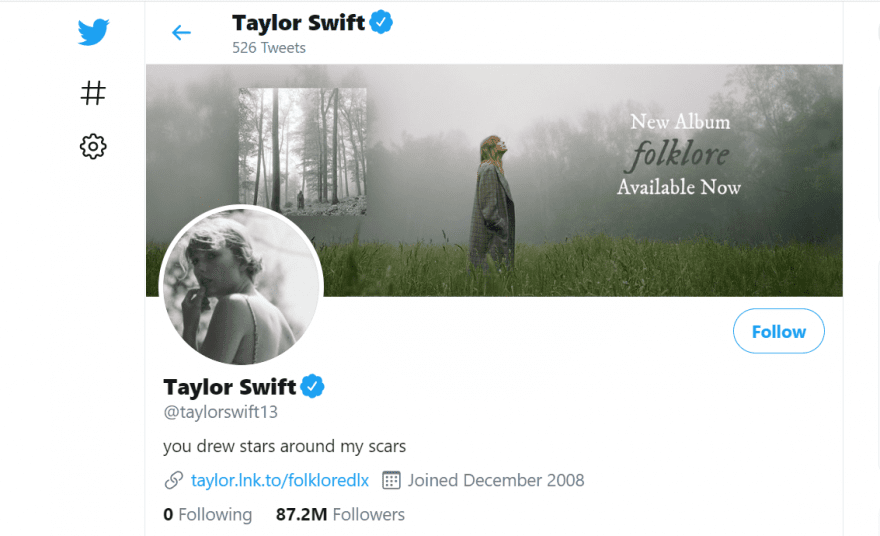 Fortunately, you might be able to reclaim a username an account has been inactive for a period of time, or infringes on copyright. However, the squatting policies can be different for each social media network, and there's no guarantee a username will be released.
To pick a good social media username that's both unique and catchy, first identify your account's purpose. Full names are great for a personal profile, especially for curating a professional self-image. You could even add words such as "real", "official", or an extra initial (such as the writer @StephenRCovey).
In contrast business accounts should stick as close to your brand's name as possible, and be consistent across every channel you're on. A smart way to differentiate yourself is to use keywords that apply to your business, such as @JaneSmithWriter, or your location to maximize reach.
The same concept applies to accounts with curated content. Using relevant keywords can help your audience discover you. For instance, searching for "cats" on Instagram will return @dailycatclub, @cats_of_instagram, and plenty other specific users.
Finally, try to think of words that are relatable to your potential followers but also easy to read and as short as possible. For instance, you might use "budgeting" if your content is about budget tips, or "minimalist" if your channel is about waste reduction. If you don't have any particular audience in mind, your hobbies and playing with rhymes or funny adjectives can pay off.
Good Username Generators to Help You Create the Perfect Handle
If you're still stuck, you may find value in randomly (or semi-randomly) generating usernames. There are a bunch of available options, some of which are as old as the internet itself.
While a quick search will likely turn up a multitude of tools, some are more suitable than others. Here is a quick list of five good username generators, along with their best use.
Finally, while generating your username is important, your password should still be secure. As such, remember to pair your usernames with unique and secure passwords, as we've outlined in the previous sections.
Conclusion
Finding good usernames can be difficult. You have to make your username secure, think about whether it's suitable for your brand, and decide whether it's memorable for your audience. With millions of social media users currently online, it often seems as though the best usernames have been snapped up.
Fortunately, you can still come up with something unique. This article has discussed public- versus private-facing usernames, ran through some tips to create some good usernames, and talked about the various requirements you may consider. If you're totally stuck, taking a username generator for a spin is guaranteed to give you some inspiration.
Do you have any questions about creating a good username? Let us know in the comments section below!
Image by adichrisworo / shutterstock.com.