AI's demand is increasing day by day. Artists, designers, and filmmakers can use AI to enhance their work, but integrating AI can be challenging. However, Runway AI aims to solve this by providing machine learning features that can be activated with a few clicks, making AI more accessible and intuitive.
In this post, we'll dive into what Runway AI is about! We'll explore its fantastic features, exciting use cases, and more. So let's get started!
What Is Runway AI?
Runway AI is a platform that combines machine learning with art and design, aiming to make the capabilities of artificial intelligence available to everyone.
With more than 30 creative tools powered by AI, RunwayML enables users to effortlessly generate text for videos and images and train personalized models.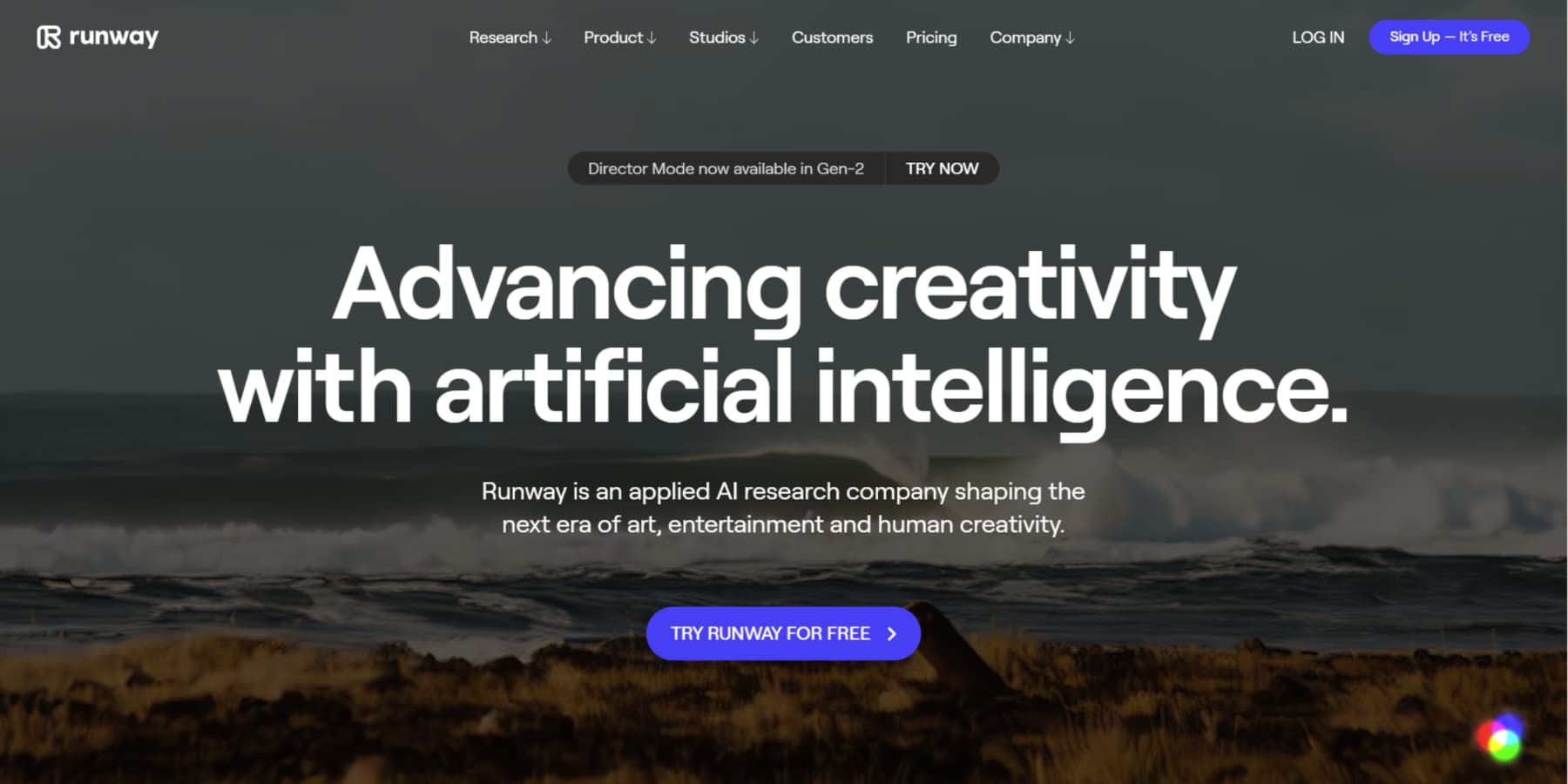 Runway AI Features
Runway AI is designed to assist individuals from various creative fields, including TikTokers and YouTubers, filmmakers, and artists. Its intuitive interface and extensive features enable users to quickly enhance their footage with diverse effects, filters, and overlays.
Runway AI offers several noteworthy features, such as:
Text To Video
With Runway AI, you have the power to create videos using text prompts in so many incredible ways! All you need to do is type out a simple description of what you want and let it work its magic.
Before you know it, your personalized video will be ready, whether it's a stunning nature scene, a fun animated clip, or an educational presentation.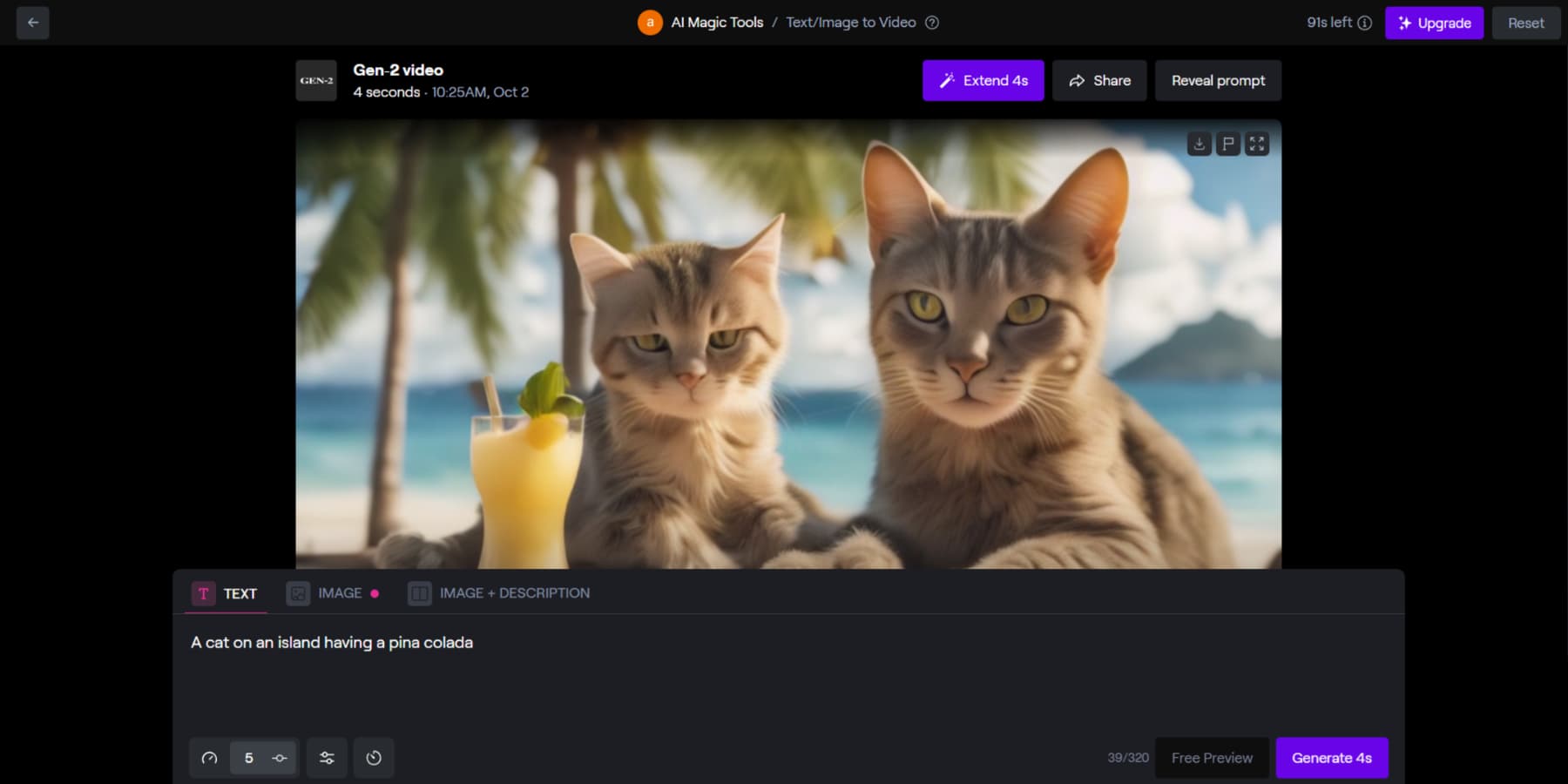 Text To Image
Runway AI also lets you make unique images using text. It can turn your written descriptions into beautiful images, giving you endless ways to express yourself artistically.
In this instance, I requested the AI to generate an image of a grey tabby cat using precise prompts: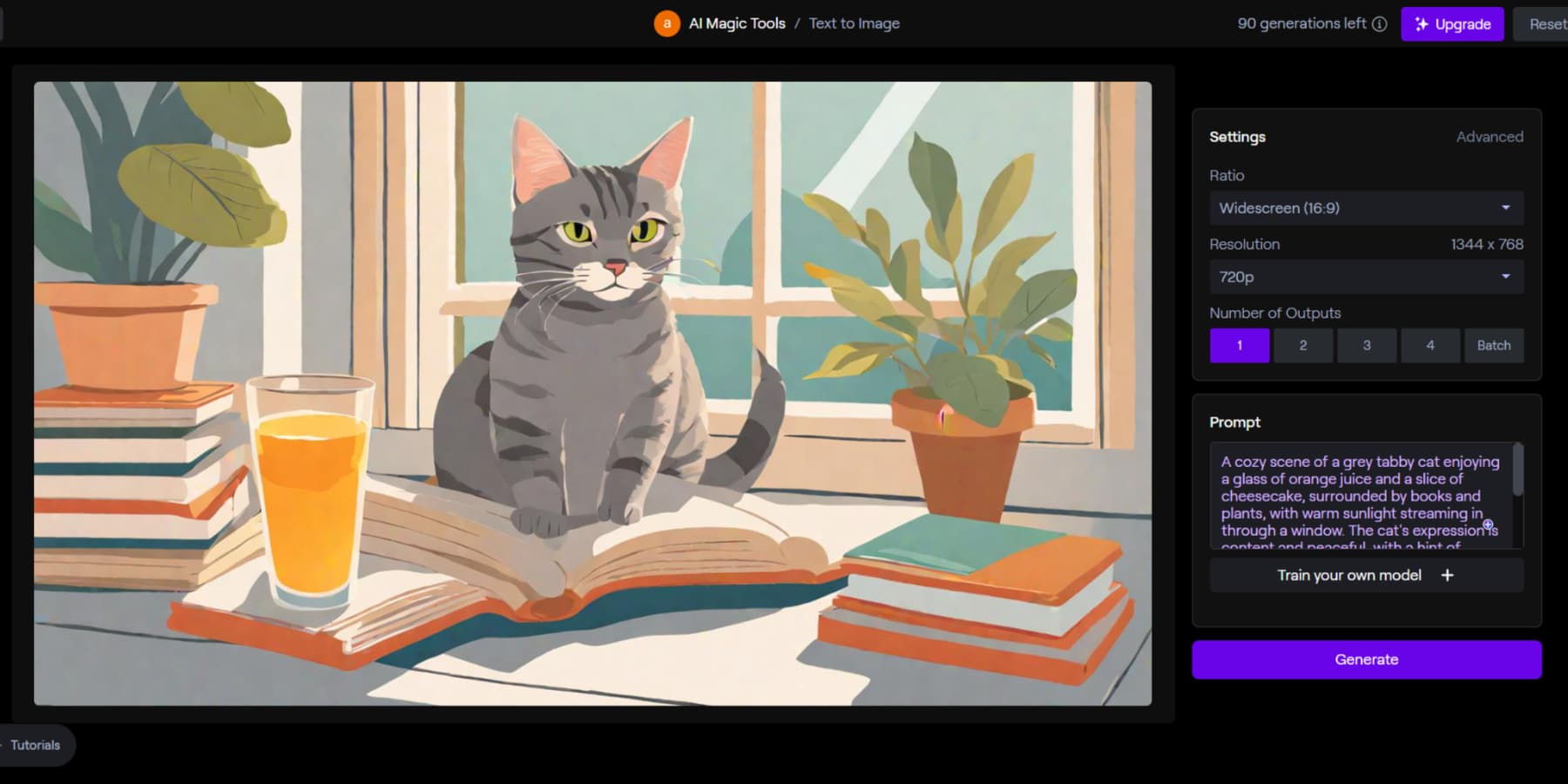 Video To Video
You can apply different video styles using either text or images. Its user-friendly interface makes creating various aesthetics such as vintage, retro, avant-garde, or futuristic looks easy.
This flexibility empowers you to customize your videos according to your vision and storytelling needs.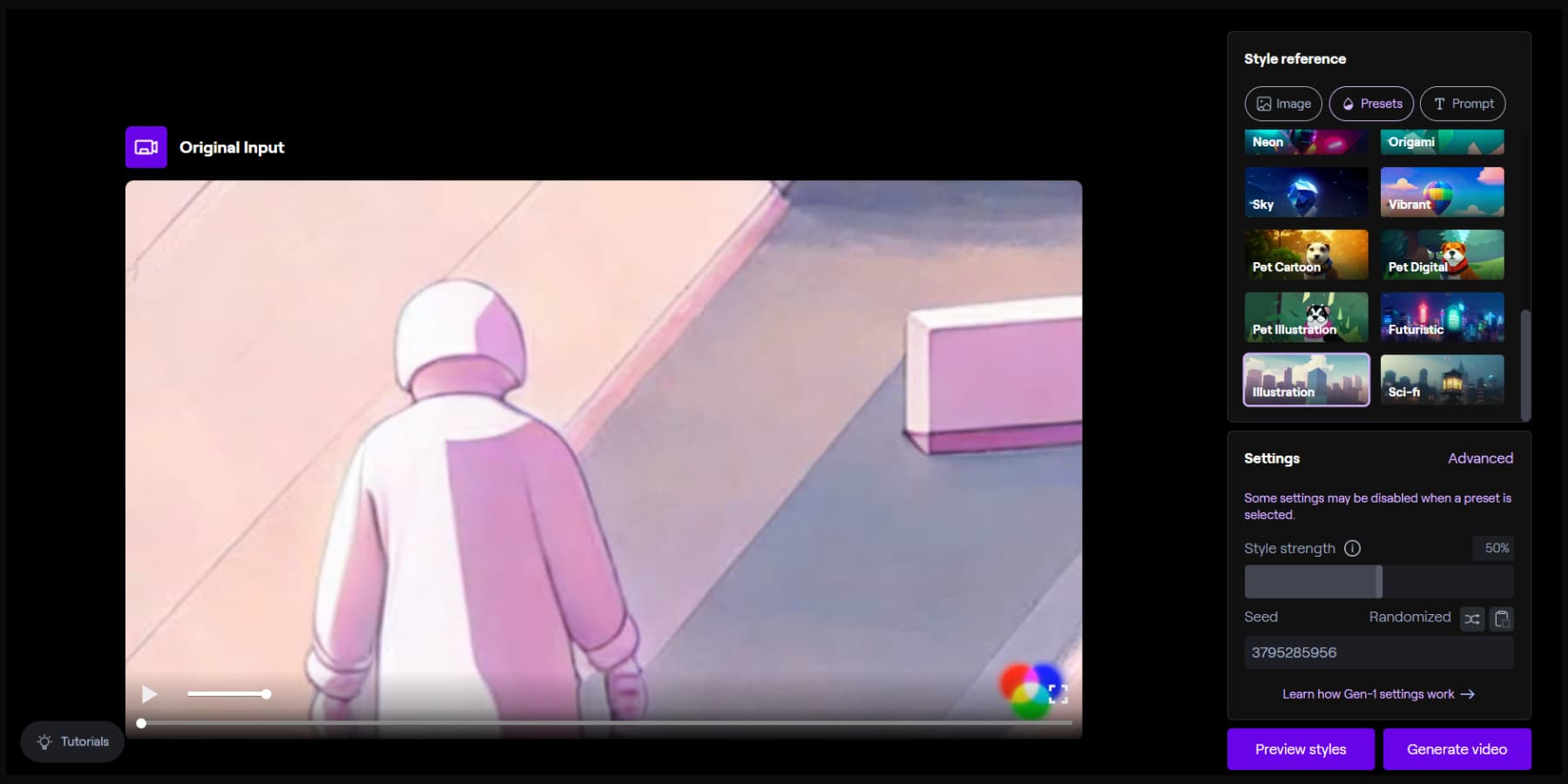 Image to Image
Runway AI also has an AI image generator that lets you transform existing images into modified masterpieces with just a few words.
This feature eliminates the need for complex software or technical expertise so that you can create visually stunning photos without any hassle.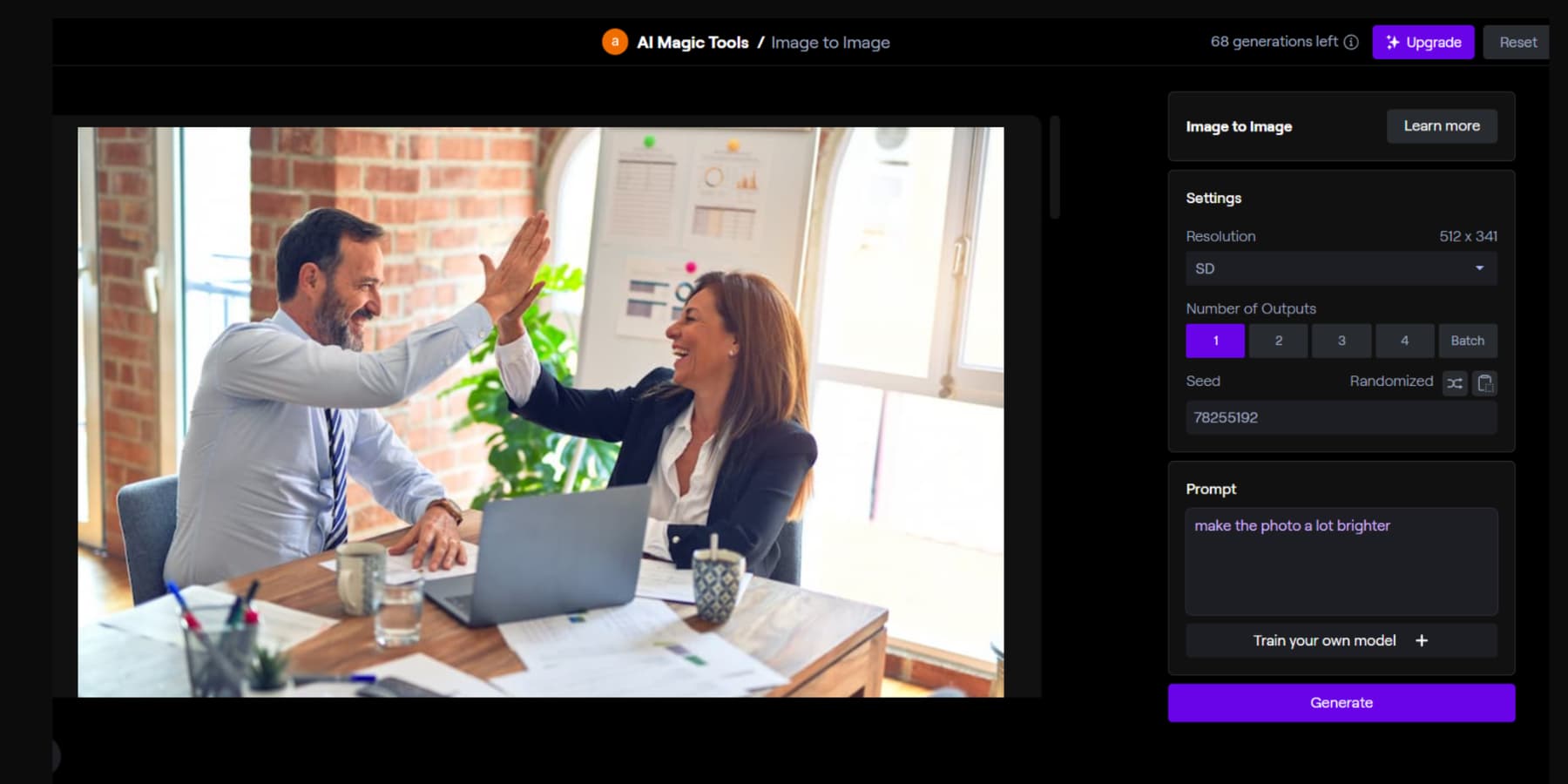 Erase Things From Videos
With Runway AI, you can remove people or objects from videos with just a brush stroke. Use it to eliminate unwanted elements, focus on a particular subject, or even retouch videos in complex ways.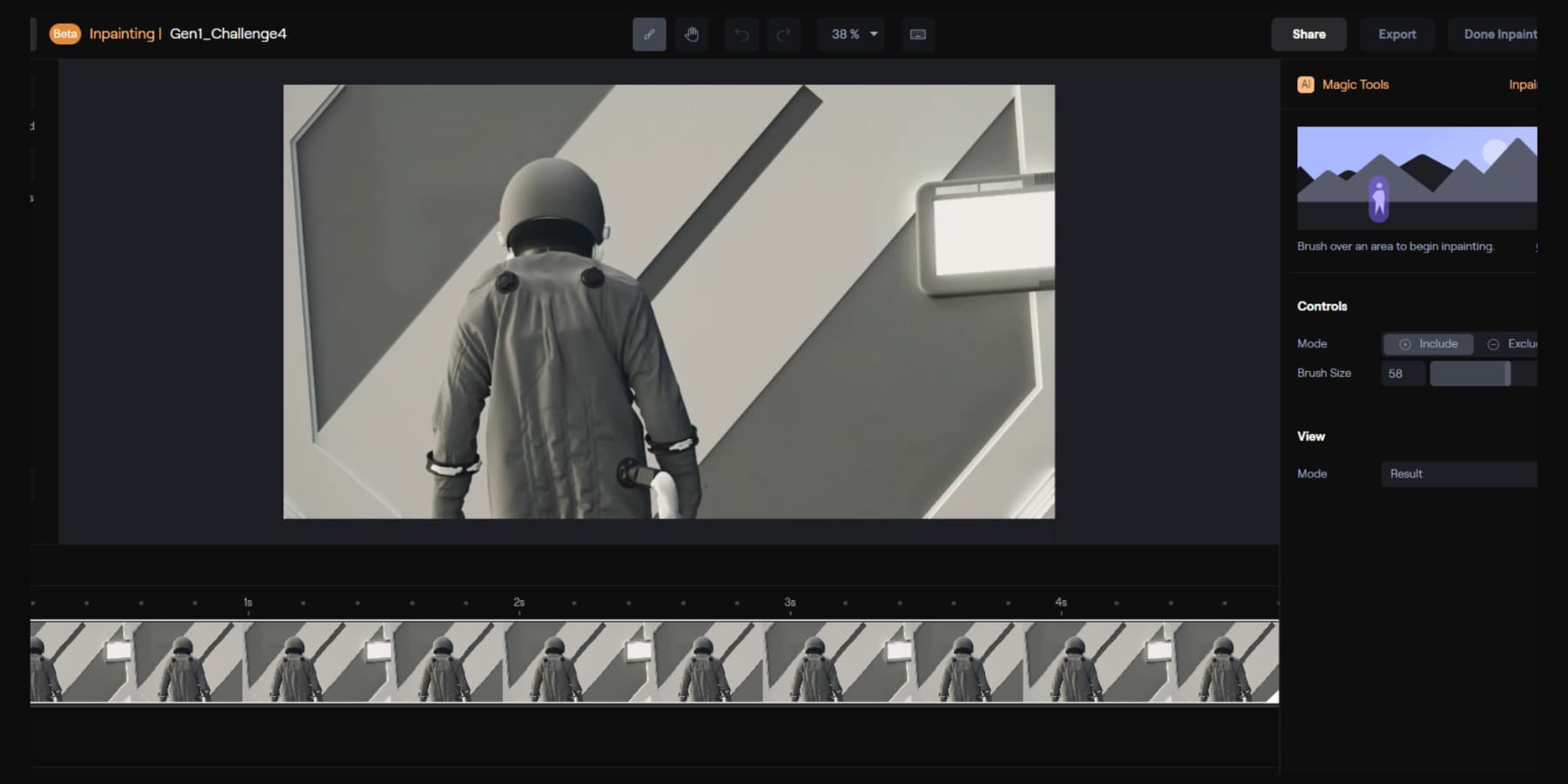 Add Slow Motion To Videos
The Super Slow Motion tool is Runway AI's popular feature that automatically generates new frames to convert low-frame rate footage into smooth slow-motion videos.
This is a great way to add a dramatic effect to your videos or capture the beauty of everyday moments in more detail.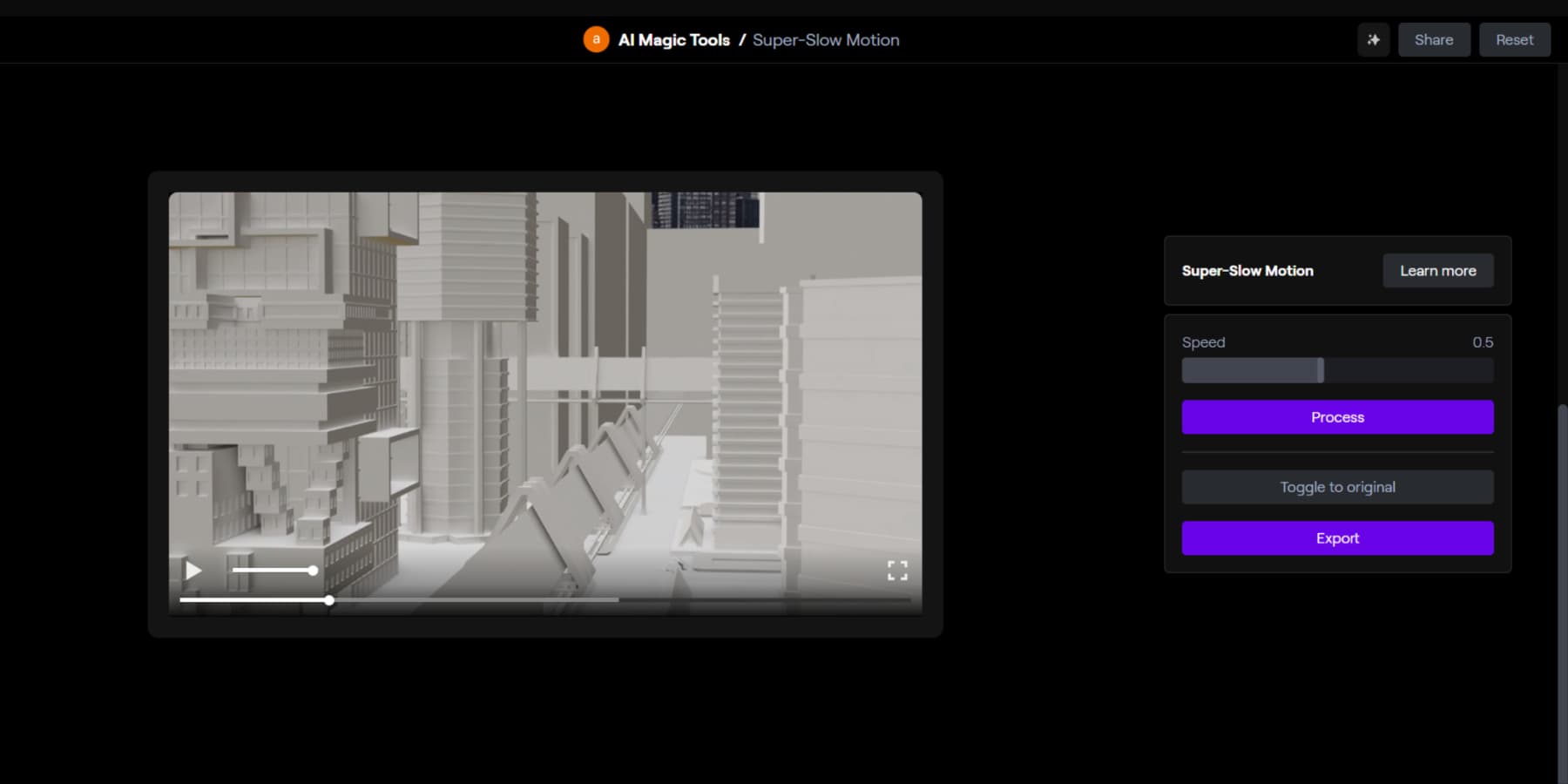 Animate Images
Runway AI's Frame Interpolation lets you generate smooth transitions between images to create fluid videos. It's great for creating videos from still images or adding visual interest to your videos.
You can adjust settings like frame rate and transition time and download or share your video when you're happy with it.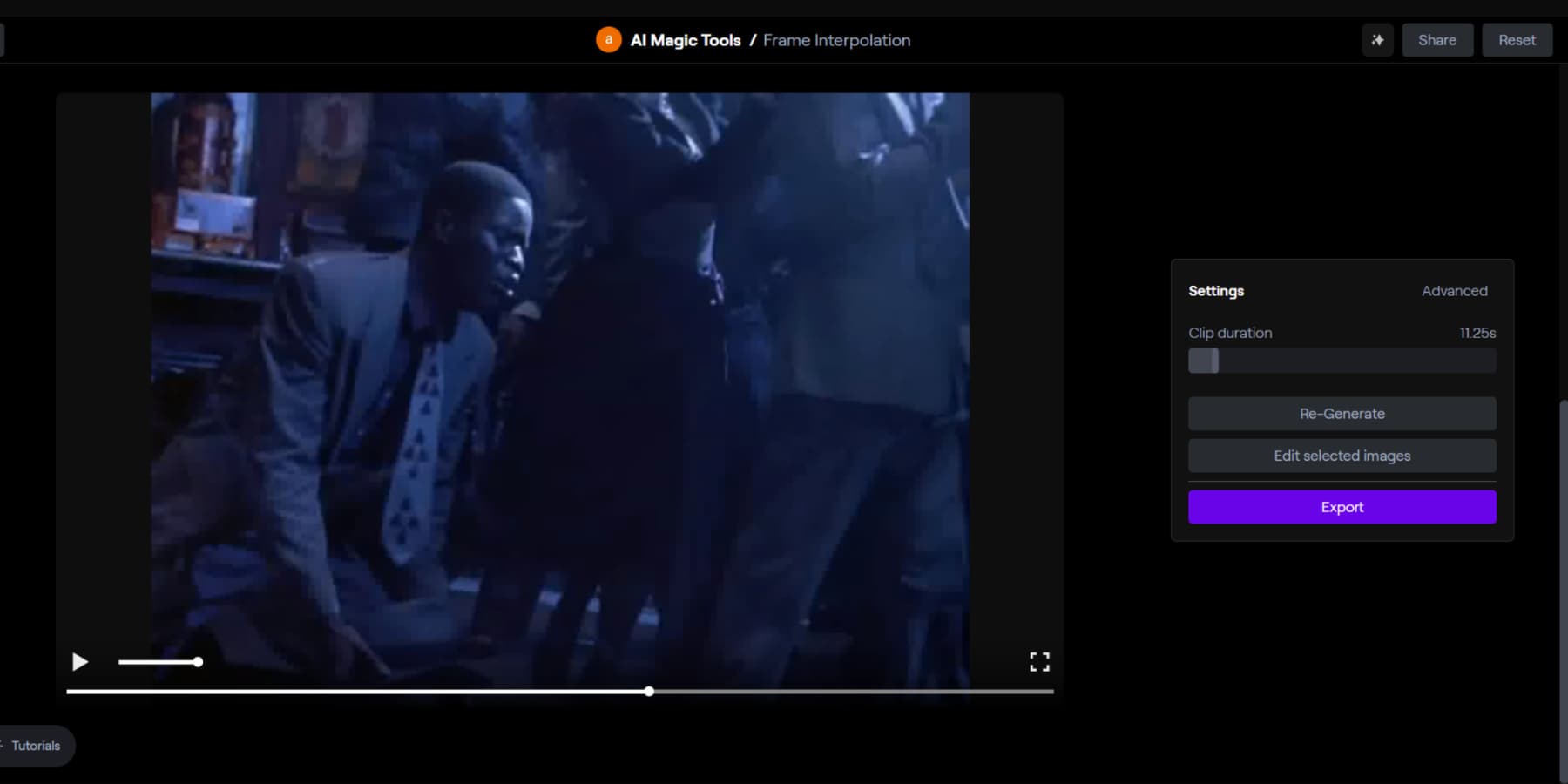 Remove Background
Runway AI's Green Screen feature is a user-friendly tool for removing or replacing video backgrounds. It uses artificial intelligence to automatically detect and remove the green screen background, leaving you with a transparent or custom background of your choice.
To use the Green Screen feature, upload your video to Runway AI and select the Green Screen tool. Then, click and drag a brush over the green screen background to remove it.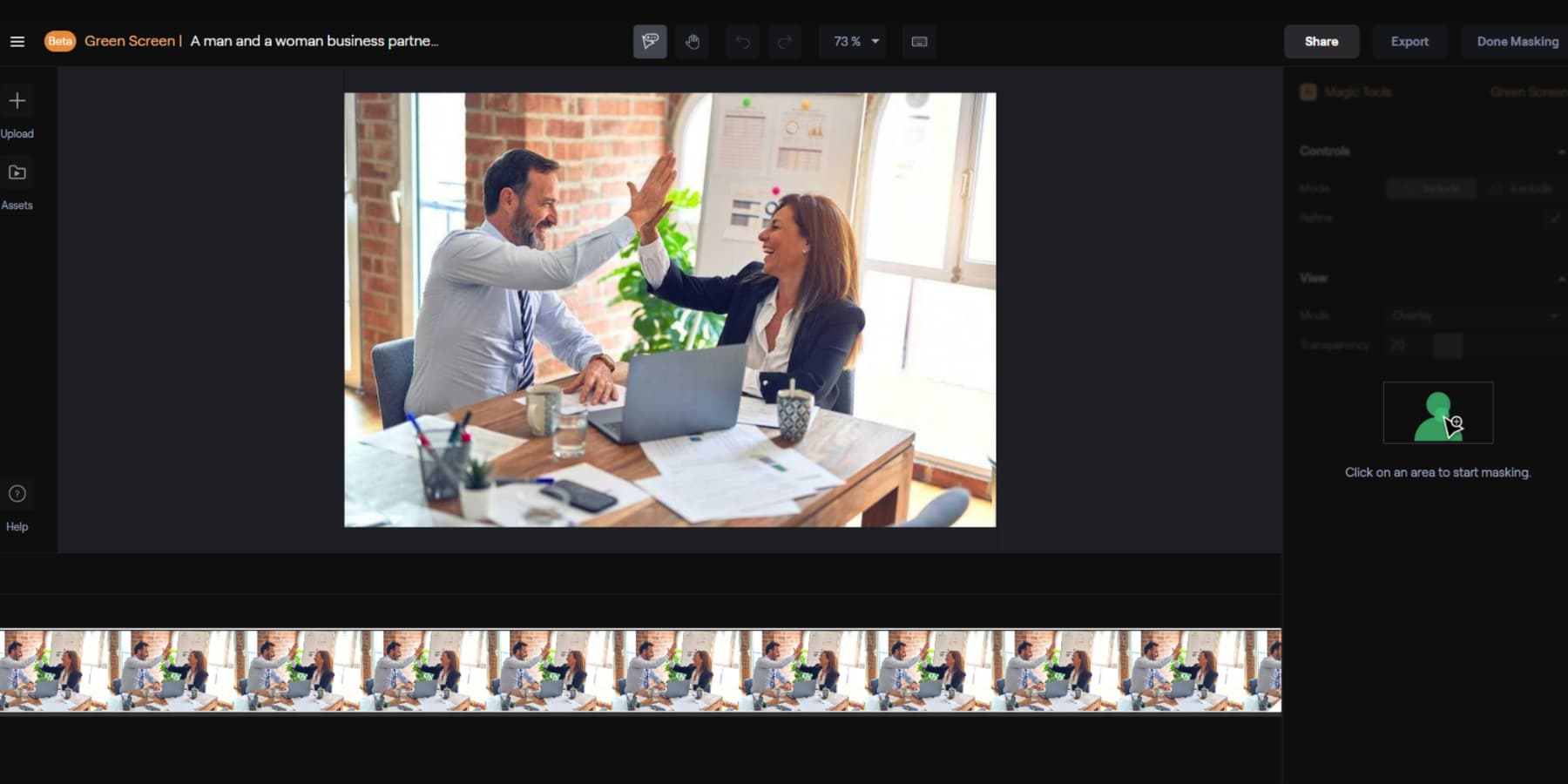 Train Custom AI Models
Runway AI's customized AI model training feature empowers you to develop personalized models for diverse objectives, such as content generation, task execution, and style bias.
How To Use Runway AI?
You can sign up for Runway AI and use over 30 AI Magic Tools to upload your images, videos, or text prompts. Training your model with keywords or prompts takes about 30 minutes. You can customize your generated content, download it, or save it in your Runway assets for future use.
Now, let's take a look at some use cases for Runway AI:
Edit YouTube Or TikTok Videos
You can significantly reduce repetitive task times by utilizing the various features offered by Runway AI, such as text-to-video, video transformation, slow motion, AI green screen, and more.
Additionally, removing unwanted objects from your videos becomes effortless with the Inpainting feature. The Scene Detection capability allows for easy splitting of video footage into smaller clips—making editing YouTube and TikTok videos a breeze.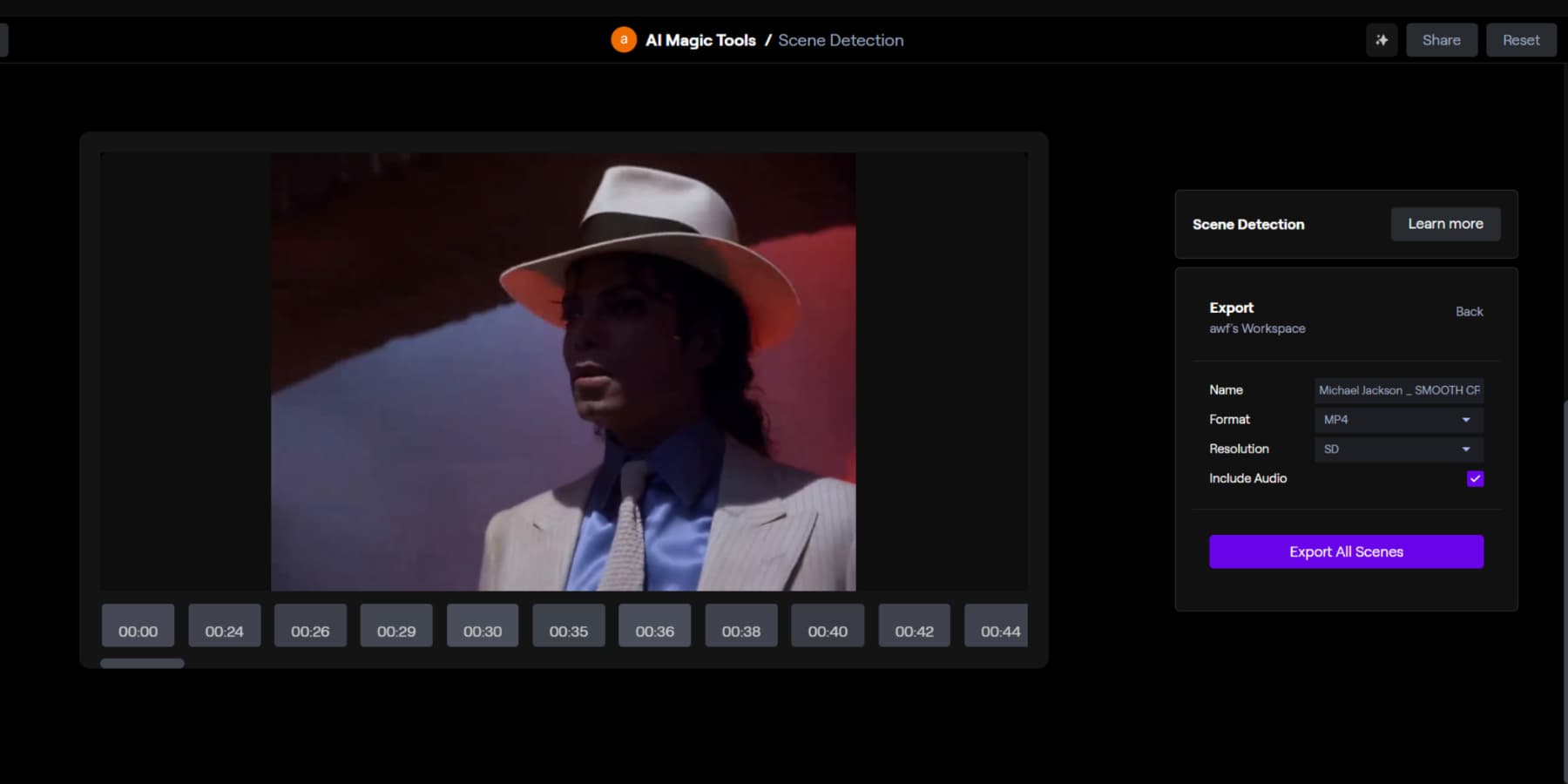 By using features like text-to-image, image transformation, image expansion, object erasure and replacement, background removal, and more, you can minimize the time required for tedious tasks in creating social media posts.
Create Your Avatars
With the Image to Image and Custom AI training feature, Runway AI lets you generate customized AI avatars effortlessly.
Enhance The Accessibility Of Your Videos
Using Runway AI, you can generate video subtitles, eliminate silences, and enhance the audio quality. These features significantly improve video accessibility, allowing those with hearing impairments to enjoy your content.
Create 3D Characters
You can generate 3D textures using text prompts. These textures can be seamlessly integrated to create 3D characters for video games, animated videos, and various other applications.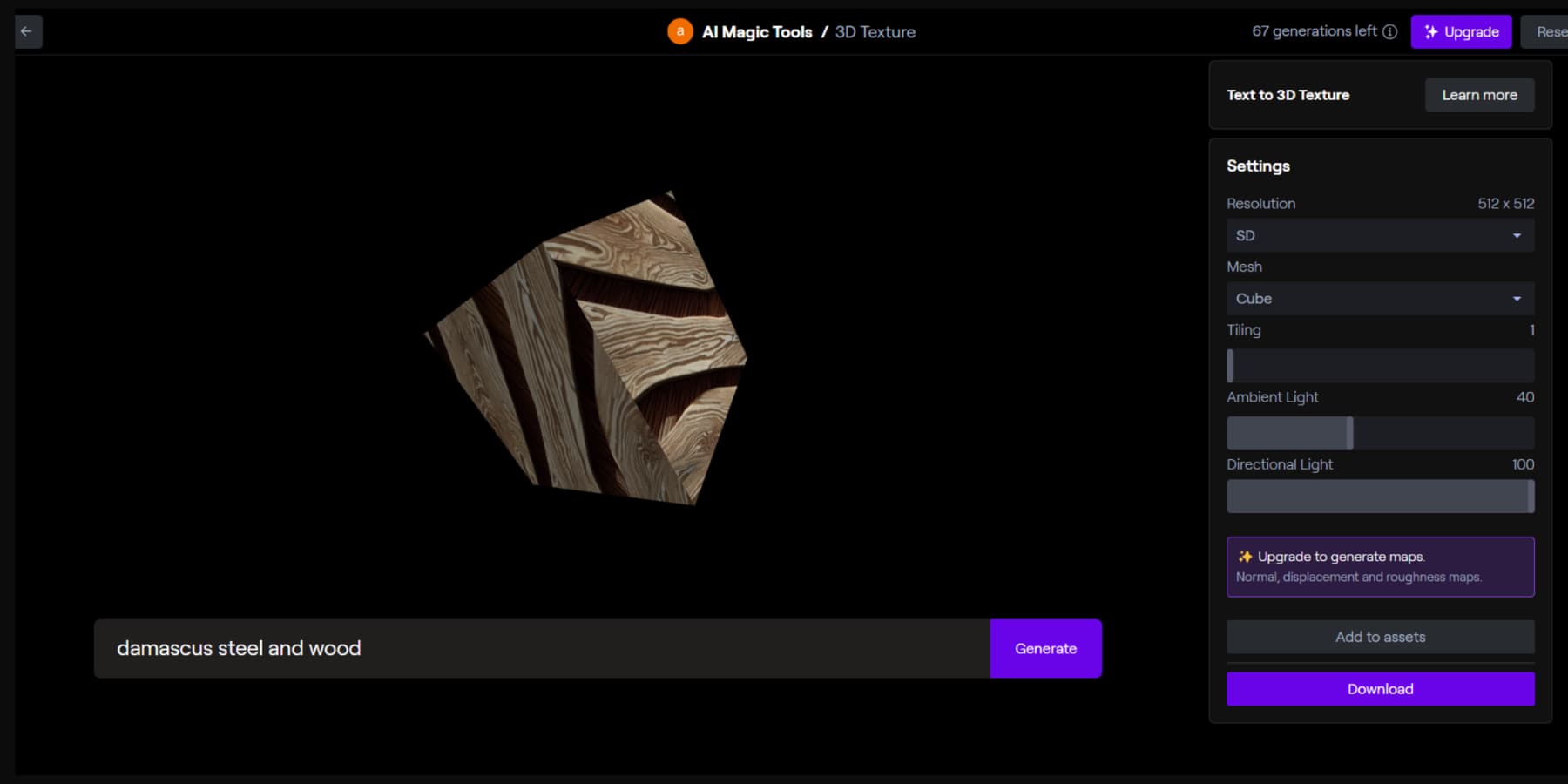 Create Animated Videos
By harnessing the power of tools like text-to-video, video transformation, and Frame Interpolation, along with other unique features, you can streamline the process of creating and animating videos.
Restore Pictures
Runway AI offers a range of features that can help breathe new life into your old black-and-white photos. Restoring old photos has never been simpler with features such as colorization, image expansion, and the infinite image tool.
The AI image upscaling feature lets you enhance the resolution of your pictures, making them perfect for sharing on social media or your blog.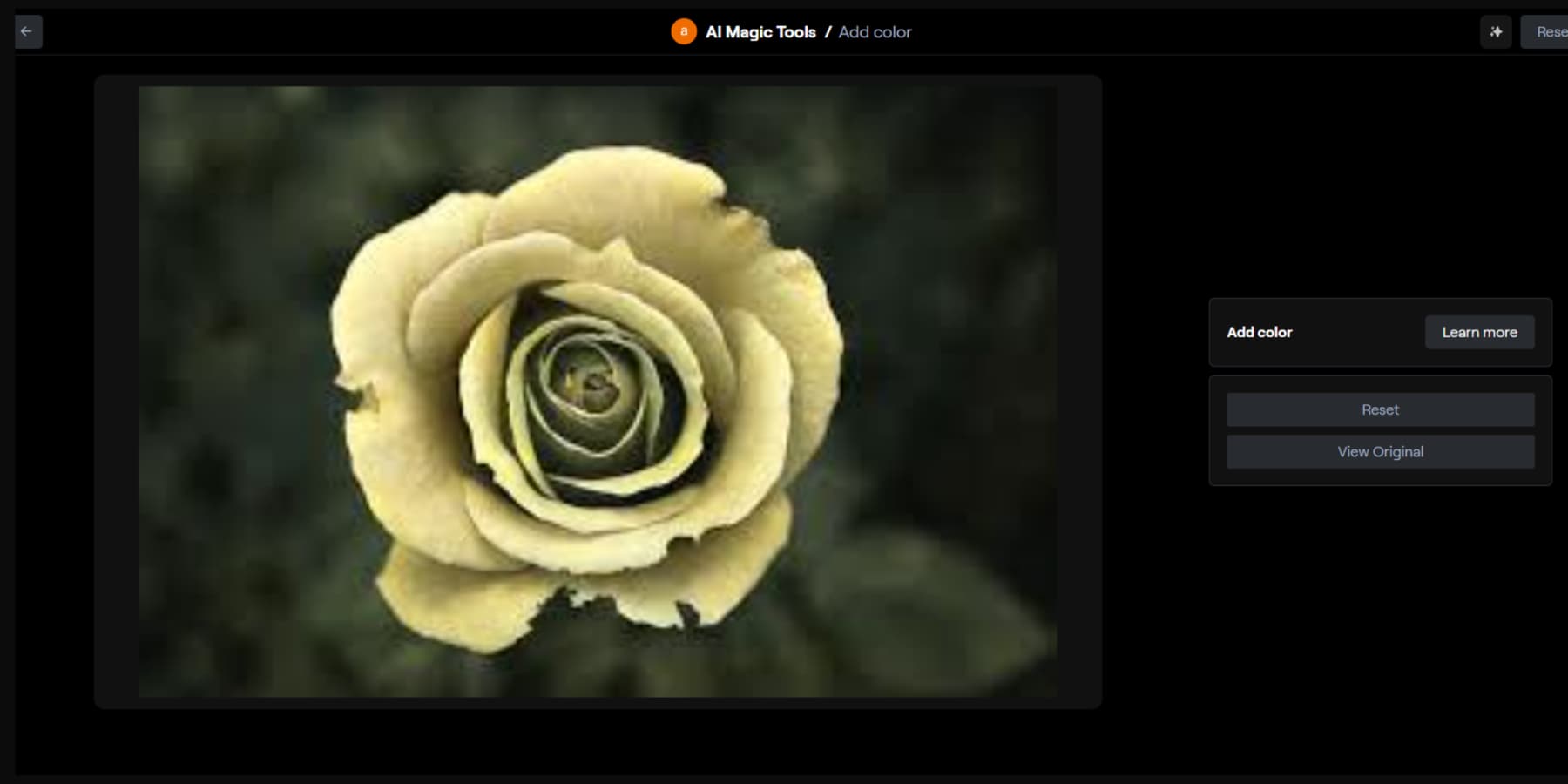 Runway AI Pricing
Runway AI offers four product pricing plans: Basic, Standard, Pro, and Unlimited, with a 20% Discount on Annual plans.
The Basic plan is free and includes 125 monthly credits for image generation. It includes 3 video projects, 10 AI Magic Tools, 720p video exports, 5 GB of asset storage, and three editors.
The Standard plan starts at $15/User/Month. It offers 625 monthly credits, the ability to buy more credits, unlimited video projects, 4K exports, 100 GB of asset storage, and five editors. And, It also allows you to train one custom AI generator, among other features.
The Pro plan costs $35/User/Month. It includes 2,250 monthly credits for 500 images, unlimited video projects, all AI Magic Tools, 4K video exports, 500 GB of asset storage, and ten editors. It also allows you to train one custom AI generator, among other features.
The Unlimited plan offers unlimited video generation and all features from the Pro plan and starts at $95/User/Month.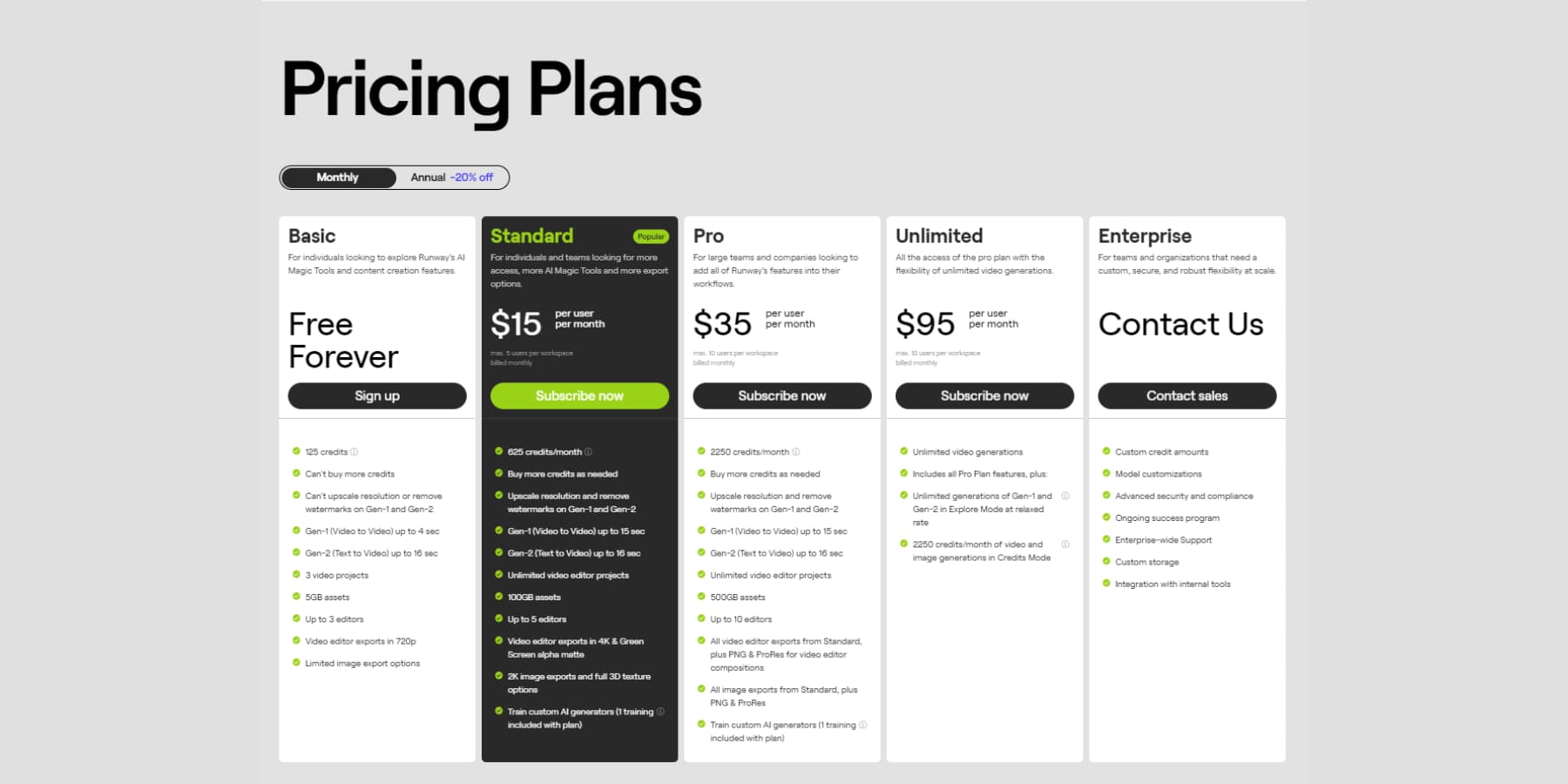 Who is Runway AI for?
Runway AI is a user-friendly tool that empowers you to leverage artificial intelligence for creative content generation in domains like art, design, filmography, music, and writing, even without coding skills.
You can create compelling visuals for marketing campaigns across websites and social media channels. Whether you're generating innovative concepts or producing captivating animations or songs with ease, it opens up a world of creative possibilities.
Try Runway AI Today
RunwayML serves as an exceptional AI platform. Its user-friendly design doesn't require much technical expertise, making it welcoming. It successfully caters to both individual and business needs due to its scalable nature. RunwayML stands out because of its unique mission – marrying artificial intelligence with human creativity. It's different, certainly, but this differentiation helps it rise above the competition.
Runway AI serves as a handy tool when it comes to creating media files. However, you might still need to pen scripts or record voiceovers for the videos made with this tool. If so, check out our curated list of the top AI writing assistants and text-to-speech (TTS) software. These platforms can effectively streamline your text creation and audio generation needs.
Yet the potential of AI isn't confined to only generating text and audio. There's an array of AI-powered tools that can help you craft music and amplify your SEO and marketing efforts out there waiting to be explored!
What is your favorite Runway AI feature? Let us know in the comments!