Whether you're already a web developer and want to expand your skills, or you're looking to get into the industry for the very first time, one of the hottest tools to do either right now is the coding bootcamp. These intensive programs may be online or in-person, and they put students through a rigorous curriculum where they learn not only a programming language and its best practices, but also real-life skills that pertain to them such as tech interviewing, how to prep for coding skills tests, and portfolio preparation. Let's take a look at some of the best coding bootcamps out there so that you can get started in your new (or old!) career asap.
1. Hack Reactor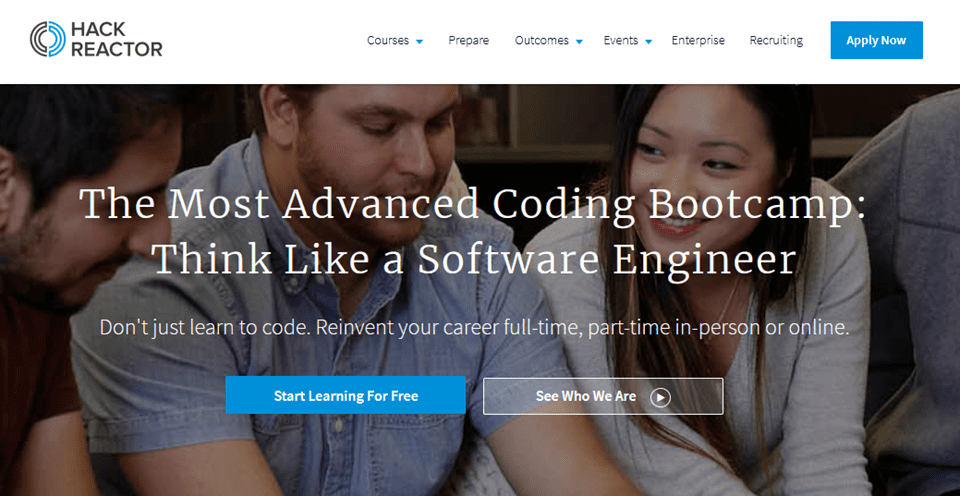 Hack Reactor is an incredibly well-rated coding bootcamp where they offer either on-site camps in San Francisco or online bootcamps. They work their students through JavaScript, fundamentals of computer science, as well as applying for jobs and that sort of thing (you can find the full course syllabus online, too). The tuition cost is upward of $17,000 USD. However, there are scholarships, financial plans, as well as income-sharing agreements where you only pay after you're hired in the field making a certain salary or higher. All-in-all, Hack Reactor tends to cover the basics through full-stack JavaScript, so any web developer can be prepared for whatever jobs they find open. And with their online offerings (an option that not every coding bootcamp offers), anyone is able to take part in their live sessions.
Price: $17,000+ USD | More information
2. Tech Talent South

Tech Talent South isn't just located in a single place. Instead, this coding bootcamp is hosted across the Southern United State in cities like Atlanta, Charlotte, Dallas, and Phoenix. Students can choose from an array of courses such as web design, JavaScript, data analysis, app development, and more. In general, they offer on-site learning, but as of this writing, they have moved some of their offerings to remote. It has yet to be determined how permanent that adjustment may be. The typical courses last between 8 and 10 weeks (give or take) and cost between $4,000 and $7,000 USD, though it varies class-to-class.
Price: $4,000-7,000 USD | More Information
3. Le Wagon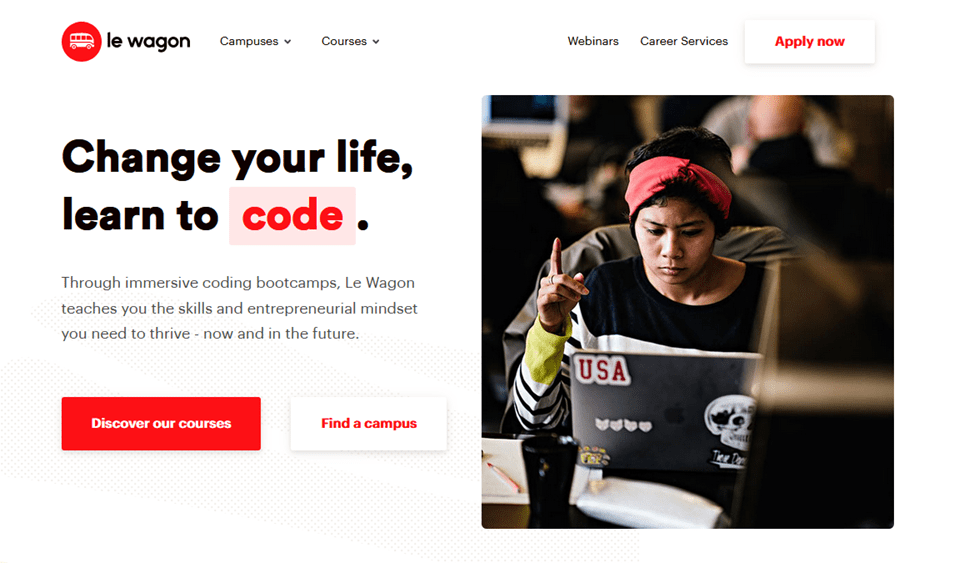 While many coding bootcamps are held in the United States, not all are. In fact, of Le Wagon's 38 campuses around the world, not a single one is in the United States. With campuses on nearly every continent, you are likely to find a Le Wagon coding bootcamp within a reasonable distance of you. From Shanghai to Tokyo to Marseille, Tel Aviv, Buenos Aires, Istanbul, and so many more, Le Wagon is one of the widest-reaching coding bootcamps out there.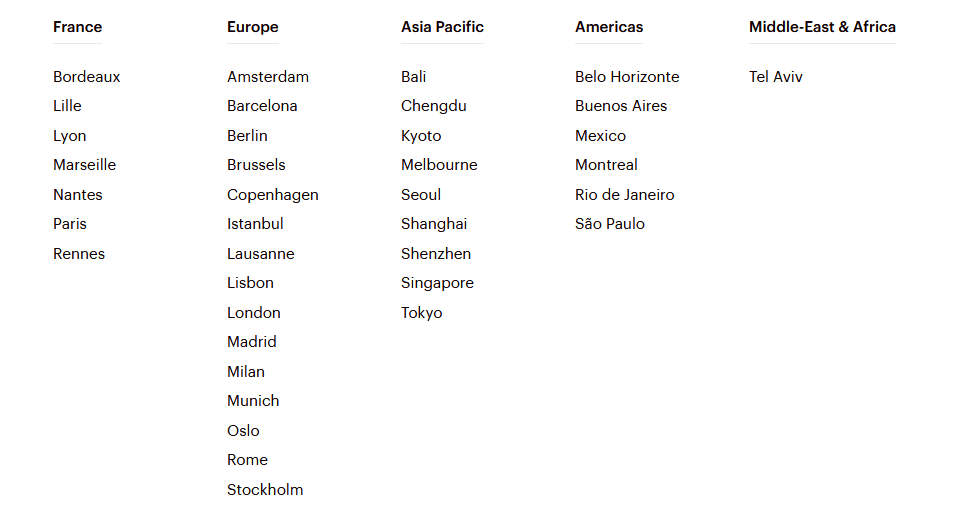 With full-time and part-time camps in web development and data science, they back up their breadth of locations with depth of education. Pricing, however, varies from location to location, based on cost of living and other factors. Financial aid and other options are available, though.
Price: Variable by location | More Information
4. Flatiron School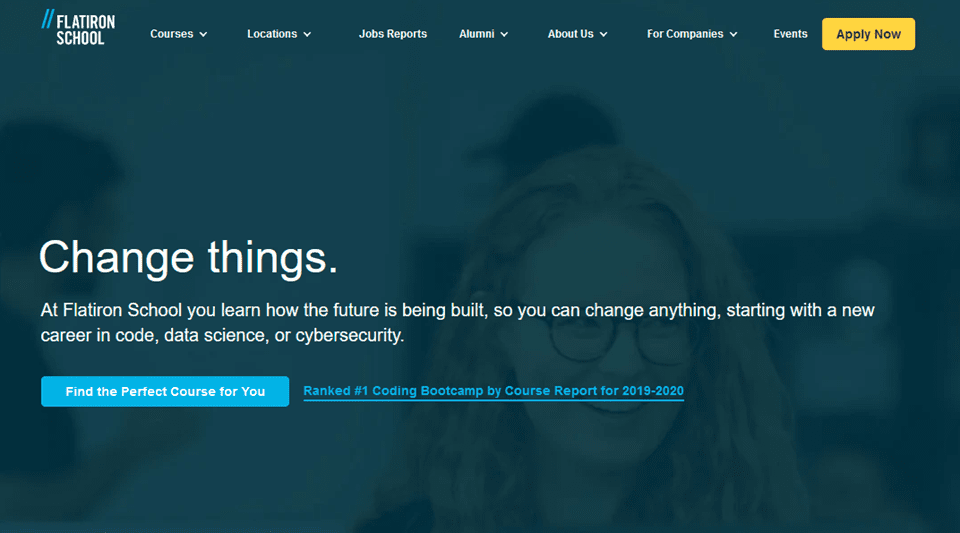 Flatiron School is one of the best marketed coding bootcamps in America. You can't mention the term without seeing their name pop up somehow. But are they worth attending? Yes, they absolutely are. Spread across 8 cities in the United States, Flatiron School offers a plethora of courses for people to choose from. There are both online and offline versions of many of them, and if you're not sure whether or not this kind of coding bootcamp is for you, Flatiron School has a number of free prep courses that you can attend online to get yourself up to speed and give the whole thing a shot. You can start with the basics (such as Introduction to Ruby or JavaScript) with no experience and move into more advanced topics later.
If you pay upfront, tuition is around $10,000-$15,000 USD, while there are payment options available over varying time frames, too.
Pricing: $10,000-15,000 | More information
5. General Assembly

General Assembly does more than just offer programming in its coding bootcamps. GA is one of the few coding bootcamps to offer specializations such as user experience design and engineering, which is every bit as important to a web developer as JavaScript or Python. Same for product management. When looking at web development, it's not all ones and zeroes. (Well, technically, we suppose it is, but you get it.) GA has a robust on-campus life as well as remote and part-time courses for people who can't take the immersive leap. The costs are based on the courses, where some shorter courses may come in under $1,000 USD, while longer ones might be $12,000+. Many students will be able to find scholarships or even employer reimbursement once they're employed because of how the fee structure is set up with General Assembly.
Pricing: varies by course | More information
6. devCodeCamp

Want to know how you can be sure a JavaScript coding bootcamp knows their stuff? Even their name is in Camel Case. devCodeCamp is a top-tier online bootcamp. It is, however, live. Not asynchronous. So you're going to be attending class with your peers and your instructor in real-time. Their web development track is centered on the major JavaScript frameworks and libraries in use today, such as Node, React, MongoDB, and Express.js. Tuition is around the same as other coding bootcamps, coming in at $15,800 USD for their 16-week web development class. They also have some free preparatory classes, too, which are self-paced and will give you a good idea of what to expect from the full-time program.
Pricing: $15,800 | More information
7. freeCodeCamp.org

If the price of some of these coding bootcamps scares you, you're not alone. Also, the intensity of the immersive courses can put some folks off. That's where freeCodeCamp comes in. A non-profit and open-source coding bootcamp, freeCodeCamp is exactly what it sounds like. A free coding bootcamp. It's entirely online and self-paced, and there are over 6,000 tutorials that you can work through. In our experience, the community is top-notch and helpful. And the exercises are useful, tailored for beginners, and ramp up in difficulty as you move through the certifications. The documentation and explanations of concepts are typically very approachable.
(In fact, I used freeCodeCamp a great deal to prepare myself to move from being an English teacher to working in web development. I never finished a full certification, but I learned a lot going through the exercises and projects.)
Pricing: FREE | More information
Conclusion
There are lots of coding bootcamps out there. Some are expensive, some are online, and some are in-person. What matters the most is that you find a coding bootcamp that teaches you the skills that you need to get the job you want. If you feel as though interviewing is one of your weaker spots, find a camp that helps with that. If you're self-motivated and can keep on track, maybe a self-paced, remote bootcamp would be best for you. And if you're at your best in a classroom, you'll find yourself right at home in any one of these in-person, immersive courses. Regardless, coding bootcamps are a great way to boost your education and make your way into the tech industry as quickly as possible.
Have you ever attended a coding bootcamp? Let us know what you think in the comments!
Article featured image by paper_Owl / shutterstock.com