The dreaded HTTP error 404. No site owner wants to have them, and no visitor wants to see them. But the 404 page is a reality for each and every WordPress website out there. Making sure that your 404 page isn't a dead-end and doesn't stop your user's journey across your site is incredibly important. While browsers and sites tend to have basic 404 pages built in, many of them leave a lot to be desired. So we have a few 404 plugins for WordPress that will make your users a little more okay with being told the content they want hasn't been found.
Subscribe To Our Youtube Channel
1. The Divi Builder Plugin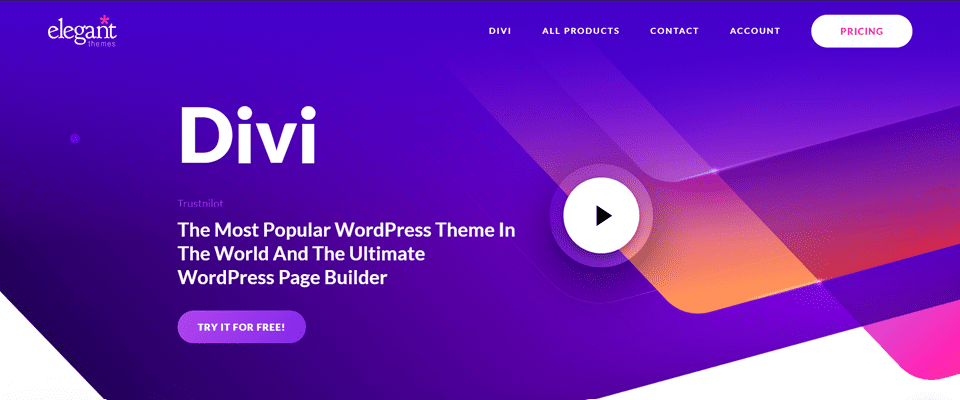 The Divi Builder plugin (which can be used with any theme, and not only with Divi) comes with our theme builder features. Part of the Divi theme builder is the option to create a custom WordPress 404 page, using either a pre-made template or building a custom one from-scratch.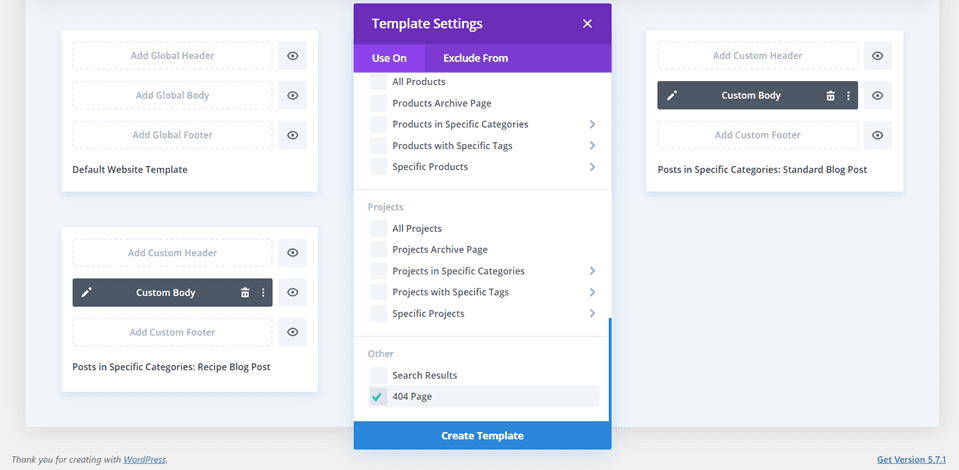 When using the Divi theme builder for the 404 page, you have access to over 200 different layouts, and each one in the library has a up to 5 different designs to use as a base (or a one-click addition) for your site's 404. You also don't have to edit any PHP or apply any special shortcodes to have your new design apply to your 404 page. Once your changes are saved, they are live immediately.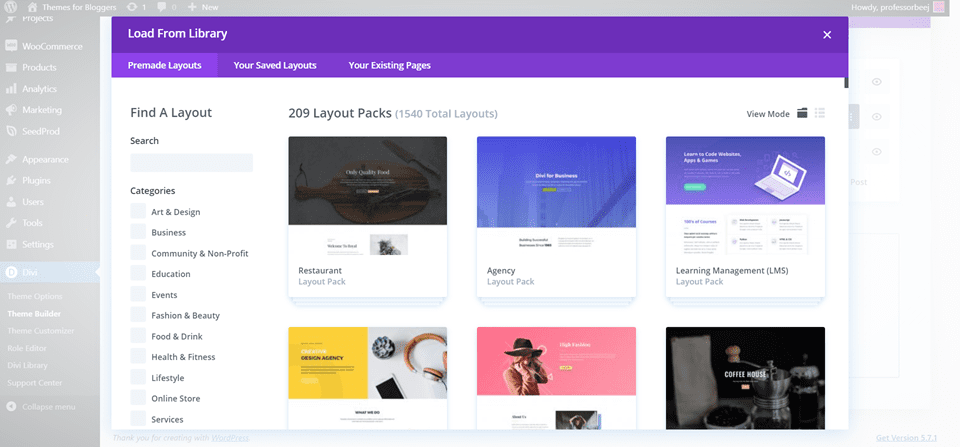 Using the Divi Builder to put together your 404 page also gives you the option to include actual content on that page. While the content your users might be looking for is gone for some reason, you may also include special apology discounts or a master list of links to your best content. You might even design a special version of your homepage or shop so they can potentially see something similar to what they were searching for in the first place.
Key Features:
200+ layouts with 1500+ page designs to choose from
Divi Builder plugin is compatible with all WordPress themes and frameworks
Simple, one-click addition to your 404 page
From-scratch, custom building for the exact 404 page your users need
Price: $89 annual membership, $249 lifetime membership | More information
2. All 404 Redirect to Homepage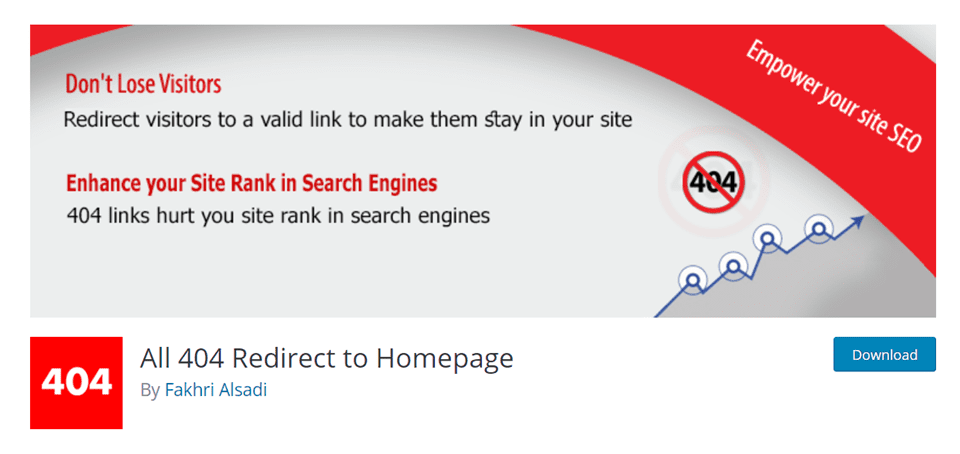 Having a handful of 404 pages isn't the worst thing that can happen, but having a slew of them can seriously hurt your Google page rank. All 404 Redirect helps you with that by simply redirecting your users from the missing content to a page on your site that does have worth for them to see. This redirection will prevent them from bouncing off your site and heading to the next entry in their search results.

The plugin options page gives you two major features for your 404 results. The first being that upon activation, it gives you the option to choose the page to which you redirect. It defaults to the home page, but you can make it 301 redirect to anywhere.
The second tab is incredibly useful, too, as it lists each and every 404 error  your site is throwing up. If you're lucky, it's a short list. And it's really nice to be able to check all your 404 page errors with a WordPress plugin, and not having to go into a whole analytics suite to run a query.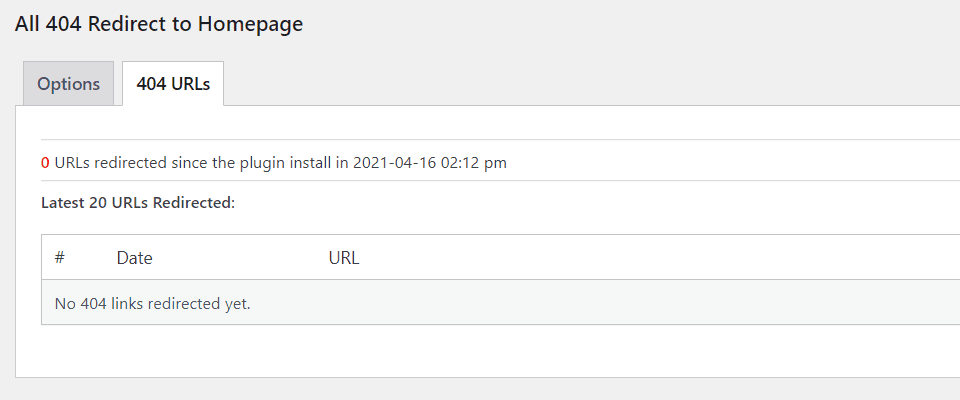 For a free plugin that requires literally no setup other than clicking Activate, All 404 Redirect is pretty solid.
Key Features:
Full list of 404 errors on your site
Easy 301 redirection to any page you want
Automatic redirect of 404 pages to your home page
No configuration needed
Price: FREE | More information
3. Custom 404 Pro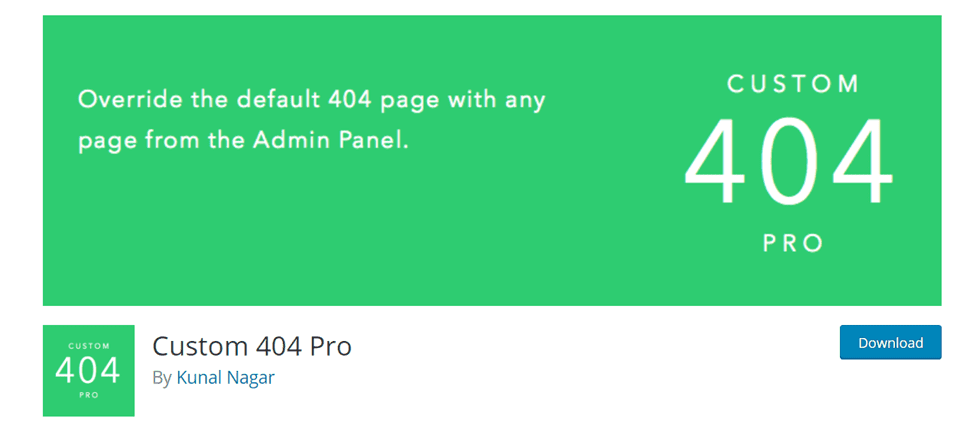 Custom 404 Pro takes the features that All 404 Redirect does and expands it just a bit. The major difference with this plugin is that you get a full log of each time a visitor lands on your 404 page and/or is redirected from one. Those do come through as emails to your administrator, so be careful about enabling this immediately because you can spam them pretty heavily.

Additionally, you can set what kind of redirect code using this 404 plugin, which is incredibly nice for WordPress. You often have to redirect via 301 or nothing. However, by using a 302 redirect, you can tell Google that the missing content is temporary and that your redirection to your homepage or elsewhere won't be in place forever. (A 302 redirect indicates a temporary redirect, while a 301 is permanent.)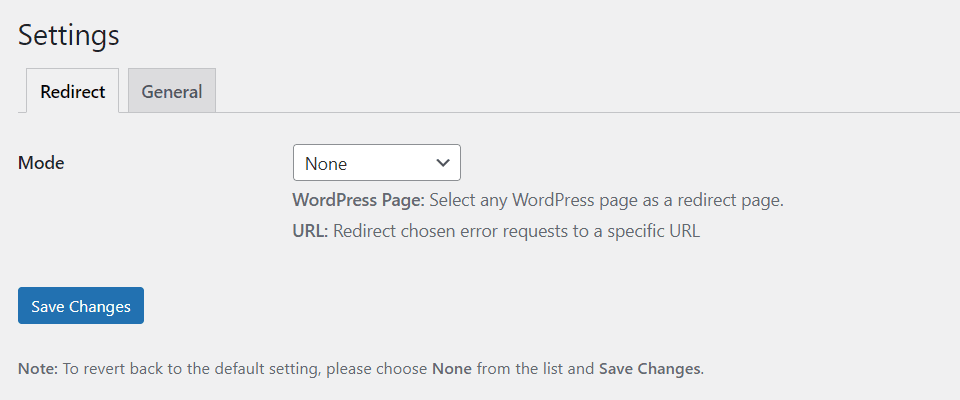 You do get the option of choosing where you want to redirect the user, too. And it doesn't have to be on your specific WordPress site, either. If you need to direct them to an external page while you get things settled and the content reworked, you can set it here, too. And again, the 302 option on the other page can make a great difference here, telling Google and other search engines that you are not moving permanently to a new URL.
Key Features:
Uses 301 or 302 redirects for your 404 page
Emails the administrator logs for 404 activity
Lets you choose between internal and external URL redirects
Redirect itself is optional, letting you simply use the plugin for logs
Price: FREE | More information
4. SeedProd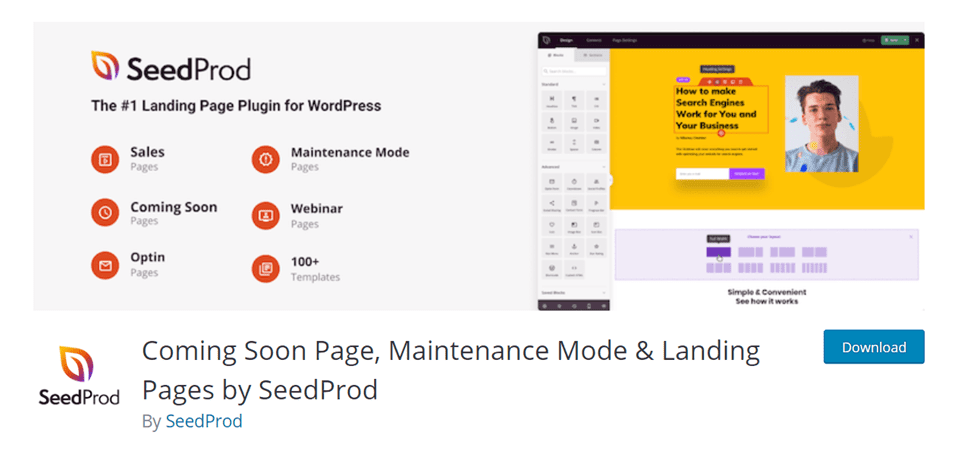 SeedProd is a fantastic plugin for your WordPress 404 page. Not only is SeedProd specifically designed to create landing pages that you will definitely need around your site anyway, the Pro version allows you to create useful and beautiful 404 pages. The plugin, either the Lite or Pro version, has a plethora of professionally designed templates that you can begin with to make the 404 page of your dreams. And if you haven't dreamed of 404 pages before, that's okay. You can still find a fantastic template to use.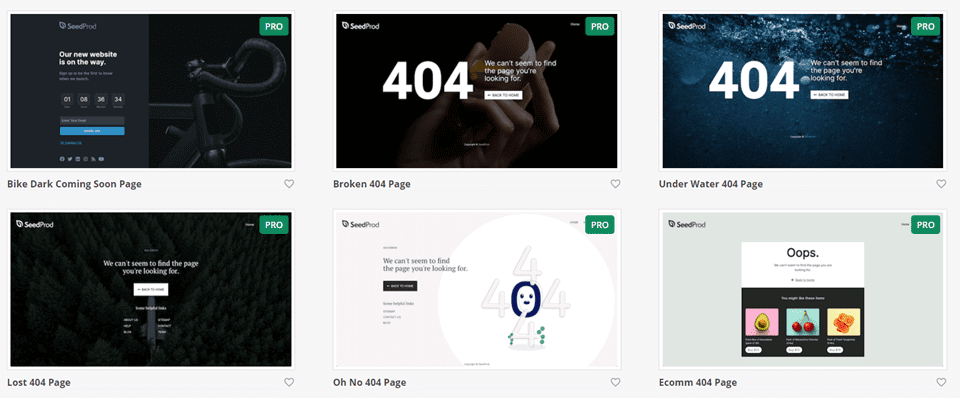 A big bonus for SeedProd comes in its built-in, drag-and-drop editor. Compatible with every theme (even those like Divi that come with page builders already built in), the SeedProd plugin's page builder is intuitive and fast and lets you make a fantastic 404 page that suits your needs exactly.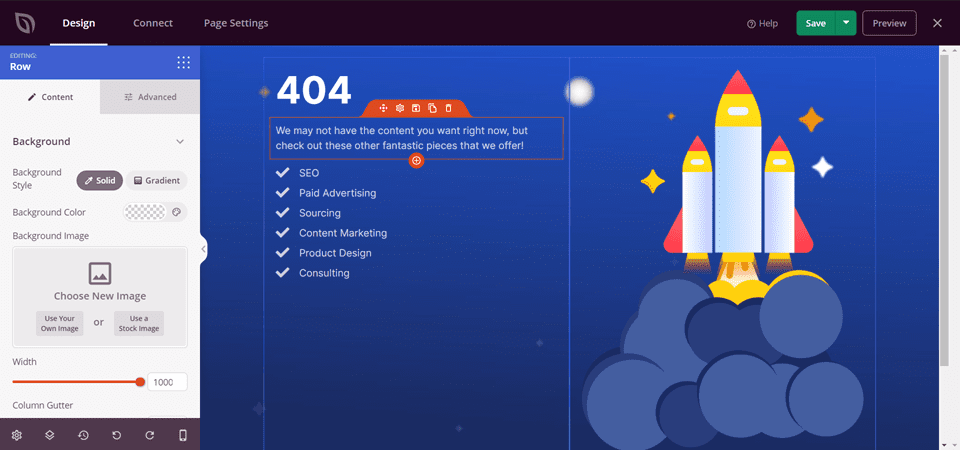 The image of the builder above was taken on a site running the Divi theme. We experienced zero problems with the two builders interacting.
Key Features:
Built-in page builder that works on top of other builders
Compatible with most, if not all, WordPress themes
Huge library of pre-built 404 and other landing page templates
Price: FREE (but requires $39.95 Pro upgrade for 404 pages) | More information
Conclusion
While users landing on a 404 page isn't something you necessarily want for your WordPress website, having a good plugin to make sure they don't leave immediately can make it a little better. Using any of the plugins above can make it so that a 404 might mean missing content, but not missing users.
What do you do to make your 404 page special?
Article featured image by PedroNevesDesign / shutterstock.com