Then, copy all of the code between the < div > tags: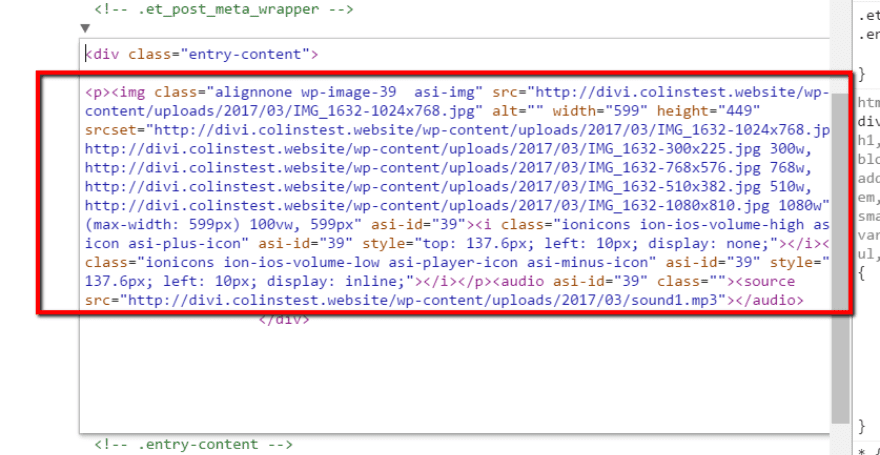 Step 4: Paste the code you just copied into a Divi Code module. In your visual preview, the icon might appear at the wrong place. But when you actually publish the post, everything should work like normal:
And that's it! It's certainly not the most straightforward way to do things, but it did work perfectly for me in the end. And if you're already familiar with using Chrome Developer Tools, you should be able to grab the code pretty quickly.
So there you go! Two different ways to make Audio Story Images work with Divi. You can choose whichever fits your needs better – I think the end results are pretty similar.
Wrapping Up
If you just want to include Audio Story Images with the regular WordPress Editor, it's super simple to use. The process only gets a bit more complicated if you want to make it play nice with the Divi Builder.
Now, I'm interested in hearing from you all – are you intrigued by this audio story functionality enough to integrate it into your own WordPress site?
Article thumbnail image by Oleh Markov / shutterstock.com