Whether you're designing a wedding website or putting together an announcement for an annual business dinner, finding the right font for your special occasion can be difficult. Many fonts sacrifice readability for extra flourishes, while others just don't stand out.
To help you in your search, we'll highlight 15 fancy fonts you can download to your WordPress site. Each will provide a unique look for your posts and pages, yet still follows design best practices.
Let's get started!
Subscribe To Our Youtube Channel
1. Rottarity Feminine

First up, this light and pretty script features elegant swashes and is adaptable for several uses. Ideal for invitations and greeting cards, Rottarity Feminine adds class to your content without being overwhelming.
You can download Rottarity Feminine free for personal use, although you'll need a license if you wish to use it commercially.
2. Harbour

A calligraphy look gives the impression that a lot of time has been invested in your content, making fonts such as Harbour feel like high-end options. This font is also a little more angular than some of the other entries on this list, setting it apart from the many rounded scripts that are available.
You can download Harbour free for personal use, or use it commercially with a license.
3. Bellanie Script
Sometimes you want a font that matches the tone of your event, but doesn't completely steal the show. Bellanie Script is a font that uses subtle swashes and long tails to produce a quieter charm. Therefore, it's a strong choice for giving your content a unique touch without overwhelming its message.
You can purchase this font for $16, or access it with a subscription.
4. Frosty Sky

This handwritten font lends a personal touch to titles and headings. Its sweeping capital letters make bold statements, and are designed to impress.
Frosty Sky can be purchased for $15, or accessed with a subscription.
5. Citrus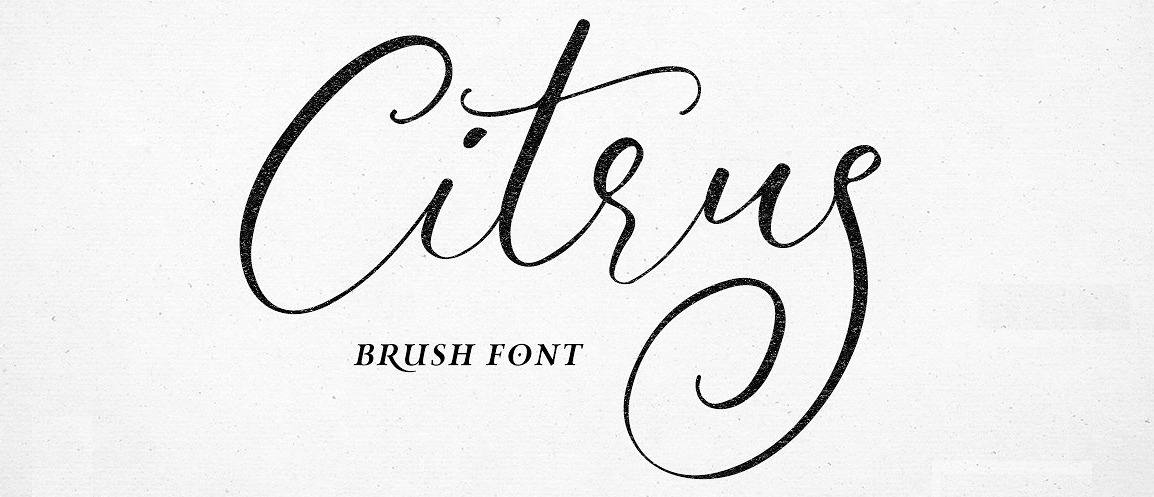 This stunning script prides itself on a look of elegance. Citrus offers rounded characters that are very attractive, yet are still highly legible (unlike many other 'loopy' scripts).
You can purchase Citrus for $15, or access it via a subscription.
6. Monalisa

If you're looking for a compact script, you may want to try Monalisa. Its narrow characters won't take up too much space on the page, but the letters aren't so thin that they'll make your text difficult to decipher.
Monalisa is free for personal use, and a commercial license can be obtained for $5.
7. Marchy Script

For a more playful tone, you can try out Marchy Script. With a dancing baseline and lightly curved stems, this font makes for fun headings and titles that attract the visitor's eye.
This font is free for personal use, but requires a $25 license for commercial use.
8. Rose of Baltimore

This beautiful script enables you to incorporate plenty of white space into your design. Deemed "romantic" by its designer, Rose of Baltimore is perfect for anyone wanting to provide their site with a sense of warmth and familiarity.
You can use Rose of Baltimore for free, but you'll need a license for commercial use. There are several license options available, starting at $39.
9. Gaby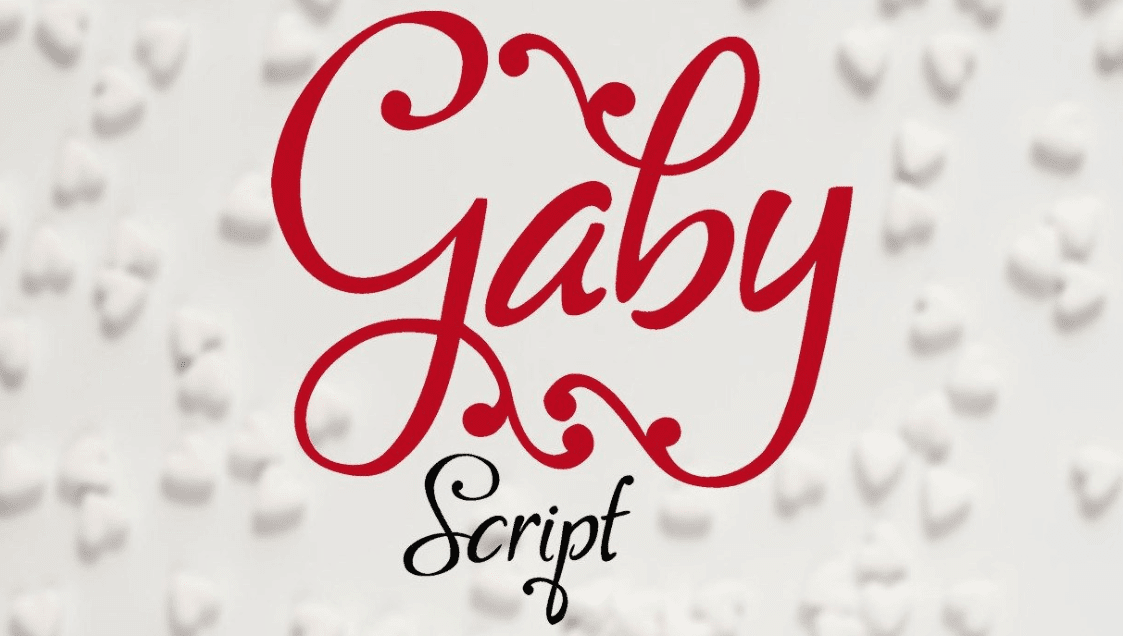 Swashes embellished with small round details make this otherwise simple font stand out. Gaby is fancy without being pushy about it, letting your content do most of the talking.
A free demo version of Gaby is available, or you can purchase a license for commercial use.
10. Galiano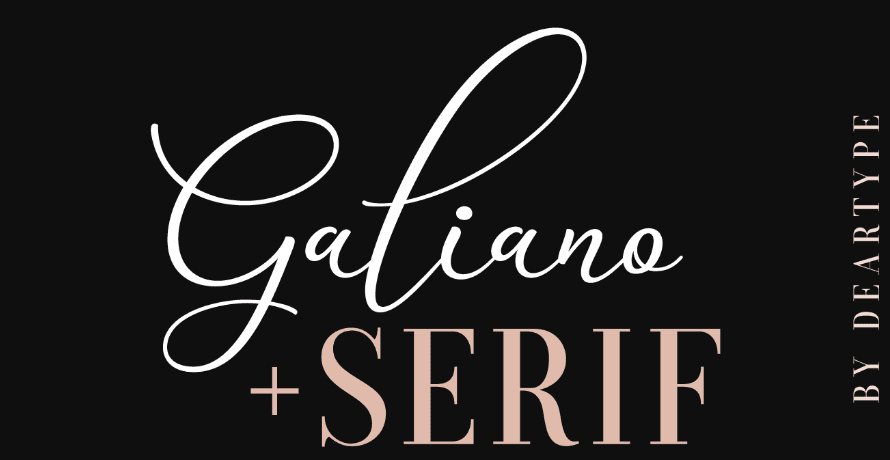 The Galiano font features large, looping ascenders and descenders, which are sure to catch your audience's eye. Another option that makes smart use of white space, Galiano is ideal for promoting luxurious formal events.
That being said, this option does come with a hefty price tag. The regular version of Galiano costs $49, or you can purchase the twelve-font Galiano family for $160.
11. PF Champion Script Pro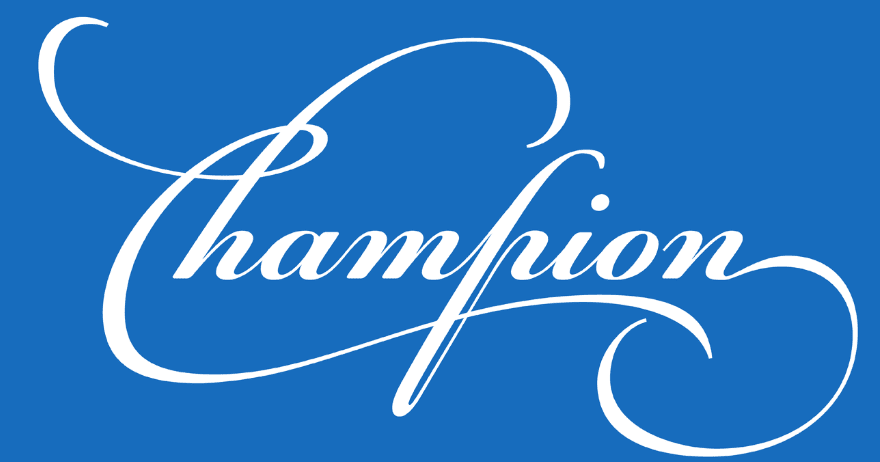 If you want to go all out and really capture everyone's attention, the ornate PF Champion Script Pro can get the job done. With its lavish swashes and a regal air, this font is both striking and memorable.
You'll need a decent budget if you want to use PF Champion Script Pro, however, as the license starts at $125.
12. Qaskin

Wonderfully elegant and easy to read, Qaskin is an excellent choice for any occasion. This classy script feels fresh and inviting, but at the same time it won't draw attention away from the rest of your site's content.
Qaskin is free for personal use, or you can pick up a commercial license.
13. Some Weatz

Created by the same designer behind Qaskin, Some Weatz is a lovely handwritten font that works particularly well for invitations. Its capital letters feature large swashes, resulting in an elegant feel.
You can download Some Weatz for personal use for free, or purchase a commercial license.
14. Inkland

This whimsical, calligraphic font is fresh and fun. Inkland doesn't take itself too seriously, and it will stand out as unique without overshadowing your site's other text.
This font can be downloaded free for personal use, or you can get a commercial license.
15. Asian Skyline

Last but not least, Asian Skyline is a beautiful font with a hand-painted look. Perfect for any creative or art-centric event, this font works well in titles and on invitations.
Asian Skyline is free for personal use, or you can purchase a license for $15 to use it commercially.
Conclusion
A fancy font can set the tone for your event, whether it is personal or business-related. However, there's no sense in adding eye-catching swirls and loops if your titles become unreadable. Striking the right balance between style and practicality is what will draw people in to read more.
While curling scripts give off a luxurious feel, simpler decorative flourishes can look just as elegant when used well. Whether you want to make a bold statement with PF Champion Script Pro, or go a more subtle route with a font like Bellanie Script or Asian Skyline, there's an appropriately fancy font for every special occasion.
Do you have a question about how to choose the best fancy font for your website? If so, leave it in the comments section below!
Image credit: Shutterstock.