At the end of last year we launched what is arguably the most powerful theme in our collection. After such a great response from our customers and the WordPress community at large, we have set our sights on a second release of Divi. Top-level areas that we aim to improve are the Divi Builder features and the Divi Theme Options. Enhancing these elements will greatly increase and improve the layout possibilities in Divi, adding to the already countless opportunities. Take a look below for some Divi 2.0 feature sneak peeks.
The Divi Builder
We've received a lot of great feedback on Divi's Page Builder, and we have enjoyed exploring the community suggestions during our design rounds. Our goal is to continue to push the boundaries of layout possibilities while still retaining a solid user experience, great design, and a flexible editing workflow. Take a peak into some new features we have been working on below.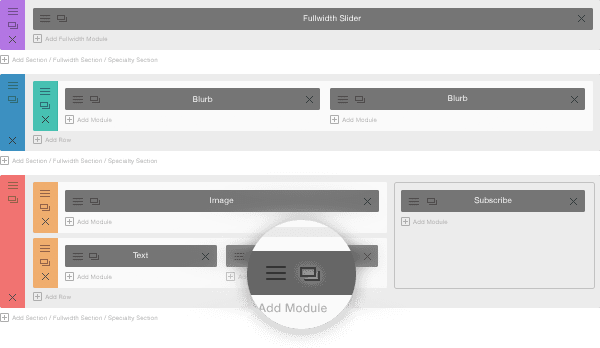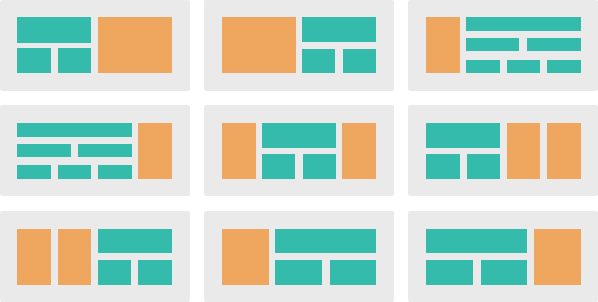 Divi Theme Options
In the first release of Divi, we focused on the capabilities and functionality of the page builder. In the upcoming version, we are putting a lot of effort behind some overarching theme options. Enhanced header, navigation and layout options will provide users with a plethora of new design choices.
Post Formats
One of the most popular requests we have received is the addition of post formats. Below are some things we have up on the drawing board.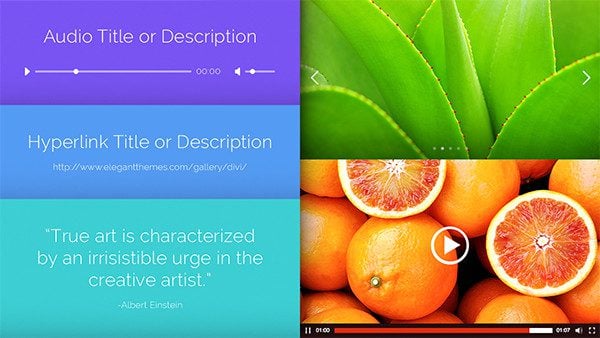 Stay Tuned
Stay tuned for more Divi 2.0 features and updates in the near future. Below is a little teaser of what we have in store for the next post!