Hopefully you have had a chance to download our latest theme, Divi. As mentioned in the Theme Launch Post, we will be writing a Divi-related post on our blog every day for the next 12 Days of Divi. Be sure to tune in each day for the next twelve days to get your hands on tons of Divi-related tips and resources! If you haven't checked out Divi yet, then click the link below to view the release post with all the juicy details, and for your chance to win a free Lifetime Membership!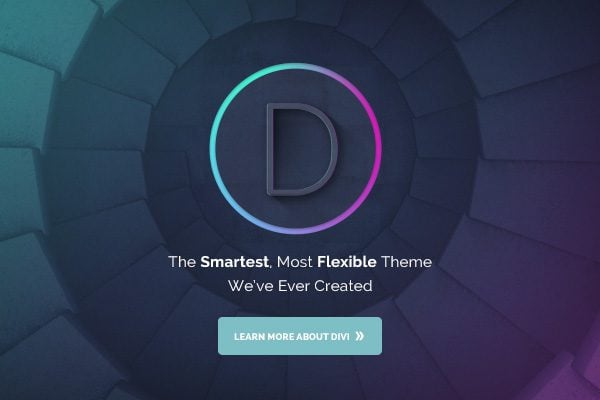 Eight New Premade Layouts For Businesses
Yesterday, we launched a Div layout pack to get you started with creating beautiful portfolio layouts with Divi. In addition, we are releasing a Corporate layout pack for those of you looking for a modern business look and feel. Below are the eight premade business layouts. Click on their demo links to see them in action. Feel free to edit, combine, or use them as is! For more information check out our documentation on how to import and export saved layouts made with Divi.
Corporate Homepage
This corporate homepage features a large call to action section, a site banner, and a three column features section, similar to the one seen in the Divi demo.
Corporate Homepage 2
This layout also features a large call to action header with an image and tabs module below. The bottom half of the layout consists of four image blurbs, client logos, and a final call to action.
Corporate Homepage with Sidebar
With Divi, you can customized and place sidebars wherever you wish. This layout features a large header with a right hand sidebar layout below. With this homepage you can display a company descriptions, portfolio, and testimonials.
Corporate Landing Page
The corporate landing page layout is great for welcoming your viewers with your logo, a short description of your copany, and the services you offer.
Infographic
Earlier this year we created an infographic of Matt Mullenweg's 2013 State of the Word. For our infographic layout we decied to recreate the infographic using Divi, and it wis perfect for the job!
Sales Page
The sales page layout lets you describe what you offer, a company breakdown, pricing tables, and customer testimonials, perfect for getting those conversion rates headed in the right direction.
Sales Page Extended
In addition to the sales layout above, this page features a large header image, call to action, and frequently asked questions.
Contact Page
Mak sure people are able to get in touch with this contact page layouts. Display any image of your choice, your contact information, location, and hours of operation.
How To Use These Templates
As outlined on the fifth day of Divi, custom layouts can be easily imported and exported when using Divi. To import these new custom layouts, simply use the WordPress Importer plugin to import the XML file in the download pack above (you must first unzip the download folder to uncover the XML file inside). Once imported, these beautiful new layouts will appear when you click the "Load Layout" button in the builder! I hope this illustrates the usefulness of premade layouts, as well as the power of Divi's importing/exporting feature. Enjoy the layouts 🙂