Extra, Extra, read all about it! Today we are extremely excited to give you a sneak peek of our upcoming theme. This magazine theme will take a delicate and light-weight approach to presenting heavy amounts of content. Customizable layouts, flexible blog modules, gorgeous post formats, and eCommerce integration are just a few of the great features you can expect to see.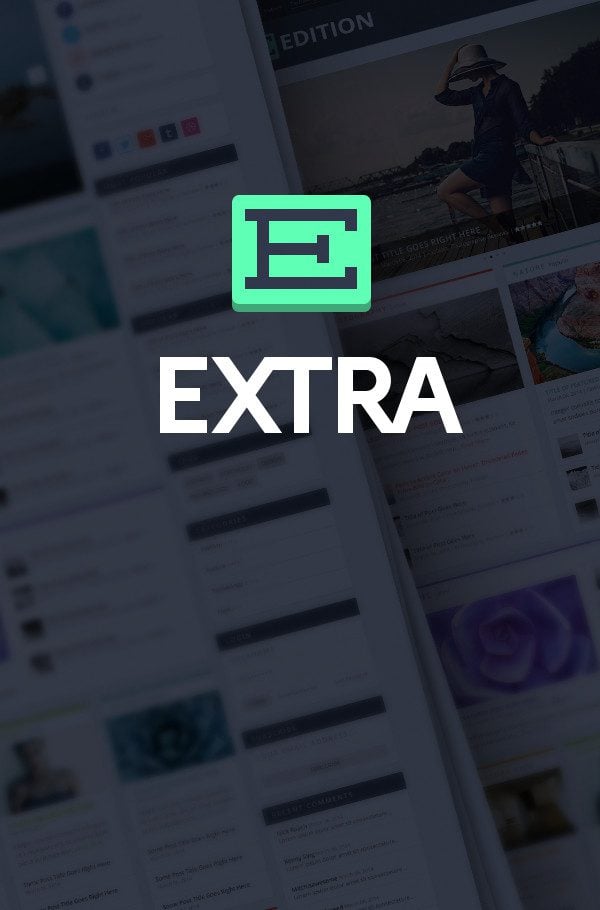 The Next Big Thing From Elegant Themes
Last year, we decided to start spending drastically more time on each theme we create to ensure that our new products added true value to our membership. This new development philosophy started with Divi, and the results were great. We will continue to dedicate time and effort to Divi, but now that the theme has matured, we can finally begin working on a new project.
In many ways, this new theme has been conceived as the counterpart to Divi. Extra will do all of the things that Divi wasn't meant to do. Beautiful, versatile, magazine-like layouts that cater to a variety of blogs and online publications will be Extra's forte. Robust customization options that allow for unique and elegant feeds with a focus on social interaction and user engagement will be Extra's second nature. Where Divi focused on the page, Extra will focus on the post feed. Extra will do these things, and it will do them better than any other theme on the planet.
Extra is our magazine-theme of the future. Stay tuned for more details as we get deeper into the development process!