Extra has finally arrived. Powered by the Divi Builder and extended with new modules and a new layout system, Extra is the most powerful magazine theme in our collection. Whereas Divi's strength lies in its multi-purpose approach and vast range of applications, Extra takes a more focused approach, tailoring its style to fit the needs of bloggers and online publications. This is a magazine-theme through and through. Build stunning story-driven posts with the Divi Builder's large array of content modules. Create a variety of category and homepage layouts using Extra's new category builder and new set of custom post-based modules. Connect with your visitors using Extra's built in ratings system and social media integration. Customize everything with countless Theme Customizer options and take advantage of Extra's easy-to-use page templates, widgets and layout settings.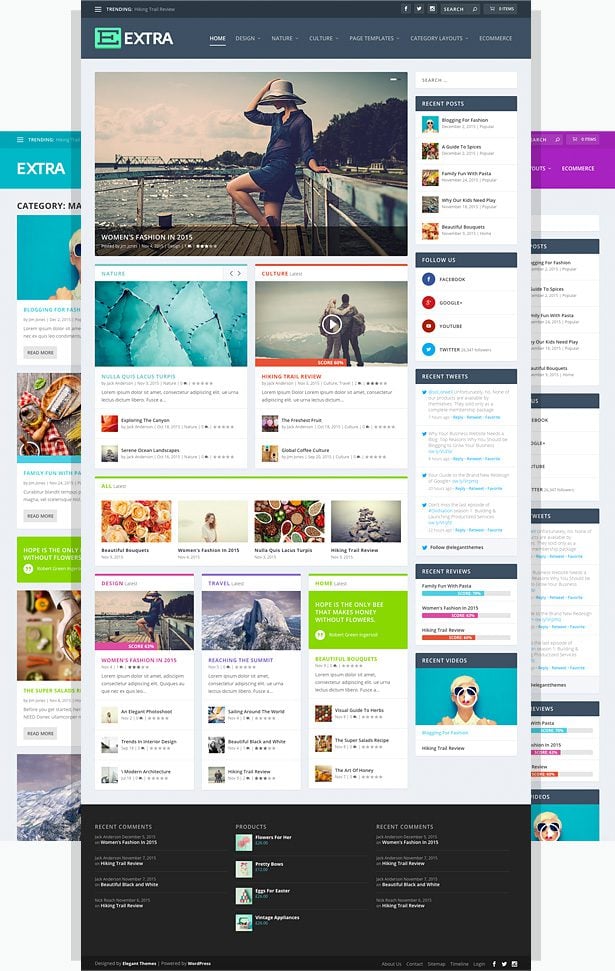 The Divi Builder Spreads Its Wings
Extra is the perfect proof-of-concept for what a custom Divi Builder theme can be. Many of the features that you have already enjoyed in Divi were spawned from our work on Extra, pushing us to build the Divi Builder into the modular and extensible framework that it has become today.
Extra is the second theme to be powered by the Divi Builder, and in many ways it's our way of showcasing what the Divi Builder can do. For the past year we have been working on Divi and Extra in tandem, and both themes have grown as their shared framework has been improved and expanded. Extra takes advantage of the Divi Builder's modular framework, extending it to do some new and excited things. We are happy to showcase how the Divi Builder can be modified in hopes that developers will be encouraged to do the same as they build their own custom Divi Builder extensions. The Extra Theme is much like Divi, except that it leverages the Divi Builder in different ways and wraps it up in a brand new package that focuses on the needs of online publications. So what can you expect? Extra is like Divi, except built for magazine-style websites.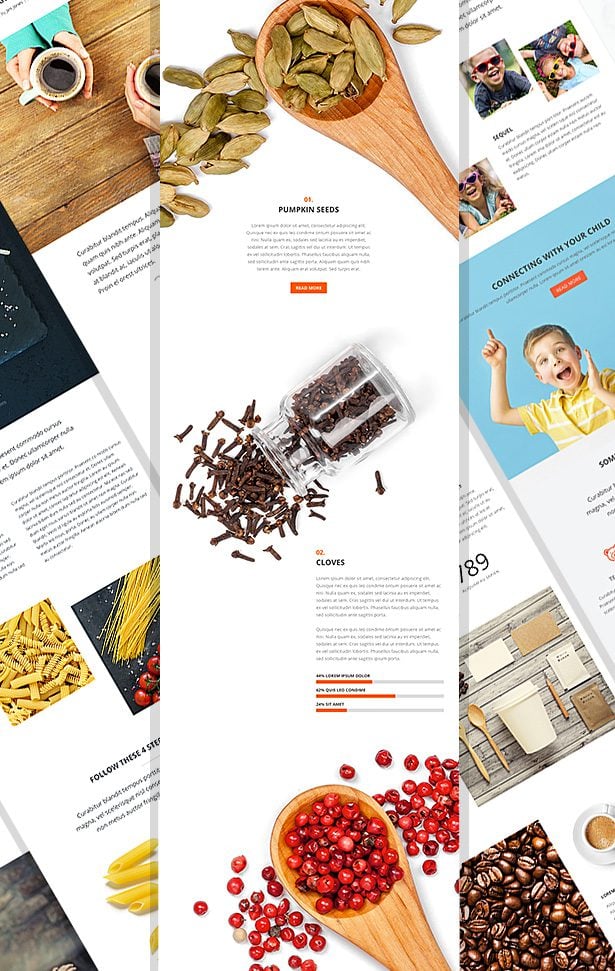 Powered by The Divi Builder
Just like Divi and our Divi Builder Plugin, Extra is powered by the Divi Builder framework. If you have used Divi before, then learning how to use Extra will be a breeze. Switching from Divi to Extra will also be seamless!
Watch The Video Overview
Extra is powered by the Divi Builder, which means it comes with the same building power as Divi and our Divi Builder Plugin. Using the builder's drag and drop interface, countless design options and custom CSS, you can build just about anything without ever touching a line of code.
Drag & Drop Over 40 Content Modules
The Divi Builder comes with over 40 content modules, which are like building blocks for your page. Choose from any of our pre-made content blocks, customize them and arrange them on your page to construct dynamic layouts with ease. There is a module available for just about everything you could imagine!
Build Beautiful Story-Driven Posts
The Divi Builder is the perfect compliment to Extra and its mission to be the best theme for bloggers and online publications. With the Divi Builder, you can build modern story-driven posts that would never be possible with the standard WordPress post editor. Create beautiful adventures that your visitors can explore with a greater sense of wonder and connection. Encourage interaction and increase engagement so that your visitors will keep coming back for more.
Introducing The Category Builder
Extra takes the Divi Builder and extends it to homepage and categories, allowing you to build out custom post feeds that suit the needs of your online publication.
Watch The Video Overview
Extra's main innovation is the Category Builder, an extension of the Divi Builder with a new set of modules that can be used to build a variety of different homepage and category designs. Depending on the type of website your are creating, whether it be a humble blog or a media giant, you can tailor your post feed to suite your content's needs.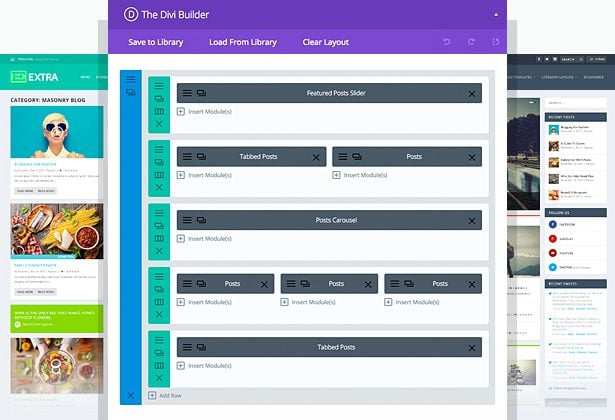 Not only can different websites have different layouts, individual categories can have their own unique layouts as well.
A New Set Of Divi Builder Modules
Within the Category Builder is a new set of Divi Builder modules, each of which displays a feed of posts in a unique way. These modules can be combined and customized to create various types of layouts. Each module has been designed to perform perfectly in any sized column and on any device.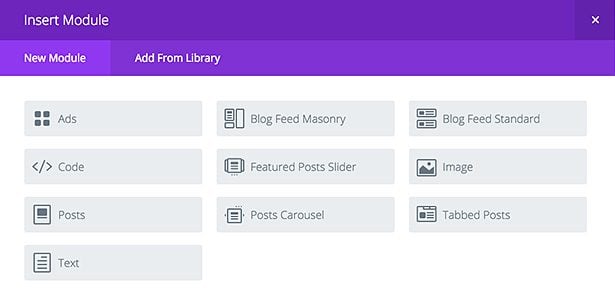 Posts Module
Create a simple feed of posts with the Posts module, customizing the categories and sorting by different methods such as Most Recent, Highest Rated or Most Popular.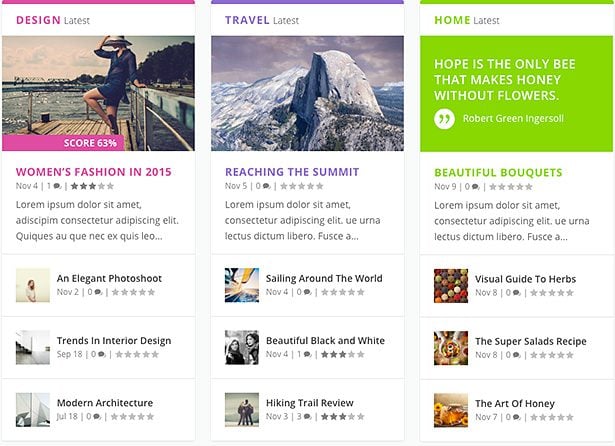 Featured Post Slider Module
Feature your favorite and most popular posts using the Featured Post Slider module. The post slider uses big and beautiful imagery while in its full-width glory, but also works wonderfully in smaller columns.
Tabbed Posts Module
If you are running a large publication, it can be tricky to feature all of your favorite topics on one page. That's where the Tabbed Posts Module comes in handy, allowing you to separate different categories into a single set of tabs.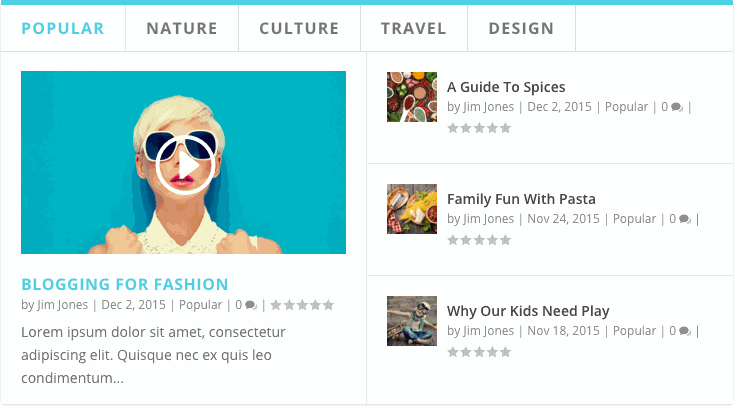 Post Carousel Module
The post carousel is great for photo-centric posts. It's also a nice way to consolidate date space, allowing your visitors to scroll through a horizontal series of posts.

Masonry Blog Module
The Masonry Blog Module works great on just about any type of website. It can work well for a small blog's homepage, as well as on a large publication's subcategory. Here Extra's Post Formats come to life, giving the feed a wonderful range of variation.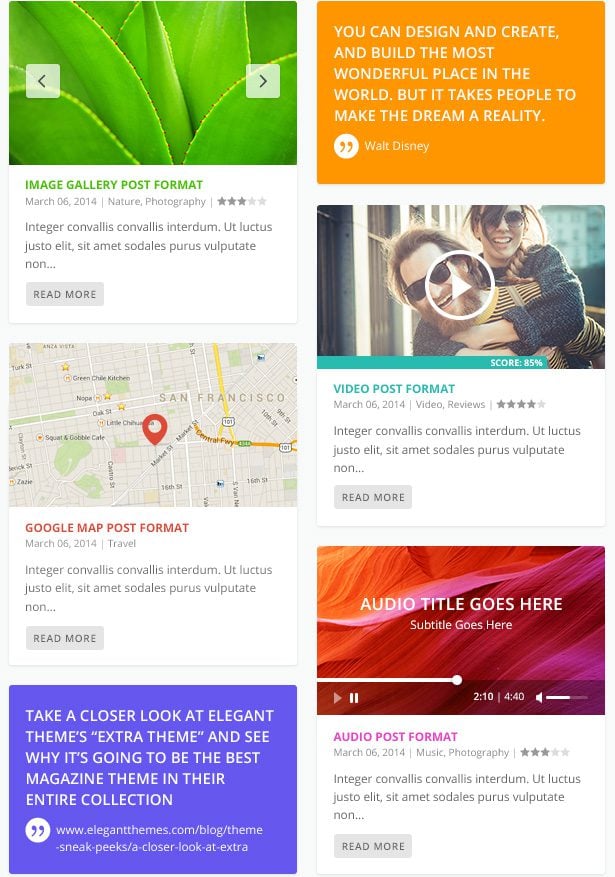 Standard Blog Module
No blog-centric theme would be complete without a simple standard blog feed. If you are looking for a nice way to create a classic post feed, then the Blog Feed Standard module is all you need.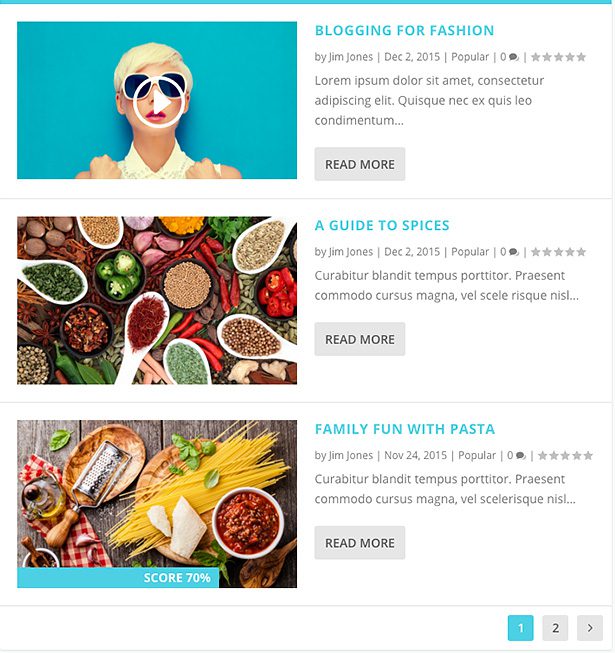 Advertisement Module
Online publications need to make money, which is why Extra makes it easy to plug in advertisements directly into your category feed. You can add them manually using our Advertisement Module, or you can use Extra's code module to input third party ad codes. In Extra, you are not restricted to placing ads in standard areas such as your Sidebar, Header or Footer. With the Extra Category Builder, you can place ads directly into your post feeds to improve engagement.

Header Styles
It's easy to make your website look unique with Extra's many header styles and customizer controls. Combine different layouts, colors, fonts and sizes to build the perfect header for your website.
Watch The Video Overview
Extra comes with a few different header layouts, and when combined with the color, font, and sizing options in the Theme Customizer, all kinds of different headers can be created.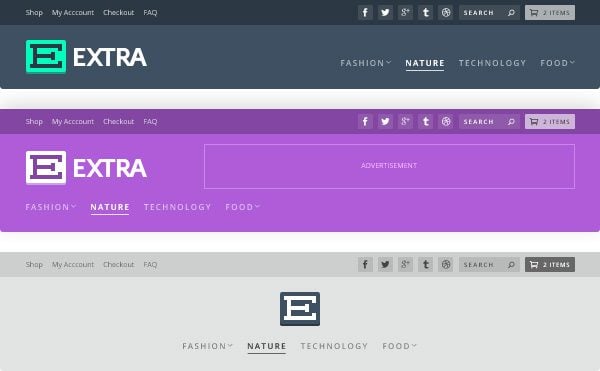 Fixed Navigation
Extra comes with Fixed Navigation as well. When enabled, your primary navigation bar will stick to the top of the browser to ensure that your visitors have easy access to your website's most important links.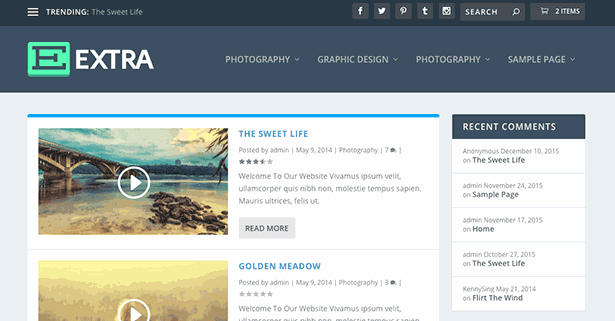 Mega Menus
Extra comes with more than just your standard list-style Mega Menu. In addition, we have created post-based menus that can display featured posts or recent posts from specific categories.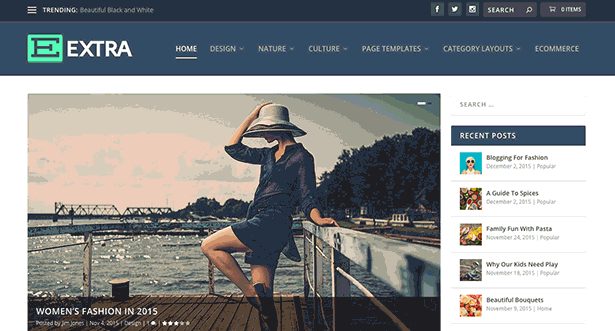 Featured Articles Menu
The featured articles mega menu will display three large articles from the category you have added to your navigation bar. Not only can visitors click the main link to go the the category page, they can also get quick access to recent posts right from the menu.

Article List Menu
The article list menu is similar to the featured articles menu, except that it fits more posts into the allotted space. Two large posts are shown as well as 4 smaller posts.

List Mega Menu
Standard list-style mega menus are also available in Extra. This is a great way to consolidate space in your header. Combine several dropdown menus into a single mega menu, giving you more room for top-level links. Mega menu lists are also much easier to read than extremely long single-column dropdown menus. If you have a dropdown menu with more than 10 links, it's probably time to turn it into a mega menu!

Custom Page Templates
Extra comes with 10 unique page templates that make it easy to create the basic pages that every website needs, as well as a few fun and unique pages as well.
Read The Written Overview
Page templates are pre-made pages that make it easy to jump-start your new websites with the basics. In Extra you will find all of the standard page templates that you may be familiar with, as well as a few new ones built specifically for the needs of online publications.
Timeline
The timeline is a fun way to display a catalog of your recent posts arranged in a calendar-like design. Scroll down to go back in time, or click on a desired month to view posts from that point in history.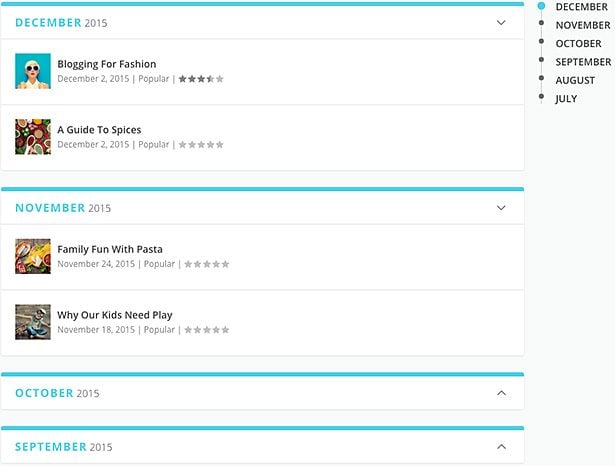 Authors
Using the authors page template will automatically display a list of all your blog's authors, with a link to the posts they have written. Extra also allows you to fill in various pieces of information about your authors, all of which will be added to the author page (such as social media links, author bio and avatar).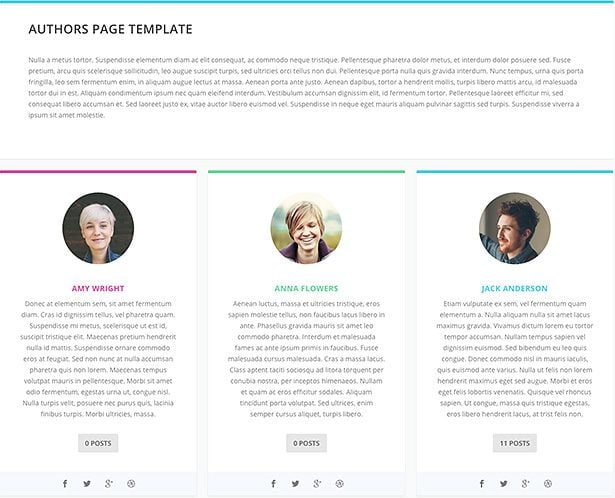 Portfolio
The portfolio page template will automatically display a gallery of projects. Projects are a custom post type that comes with Extra. Whenever you make a new Project, the item will show up in your portfolio page template, as well as in your Divi Builder portfolio module.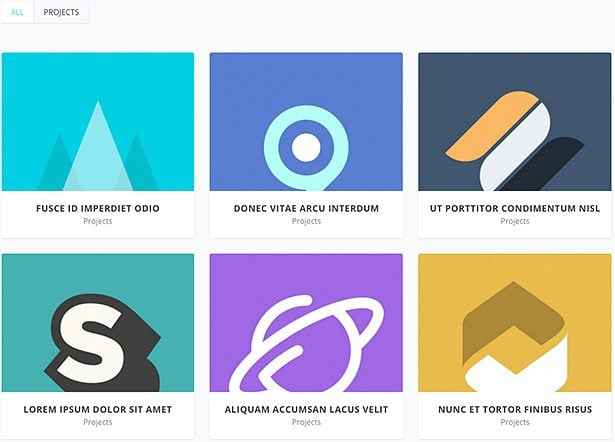 Blog Feed
The blog feed page template will create a list of all your recent blog posts and display them in a standard blog fashion.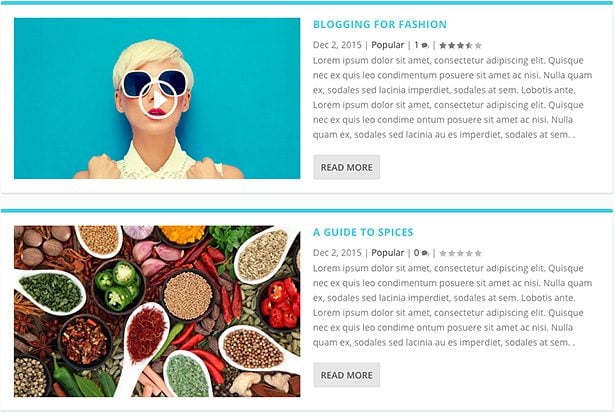 Member Login
If you are using WordPress to run a membership of some kind, then the the Member Login page template will definitely come in handy. This page template makes it easy to display a WordPress login form design in the Extra style. Instead of sending users to the WordPress-branded login page, try making your own.

Contact Form
Every website needs a contact form, and the contact form page template makes it dead simple to add one to your website.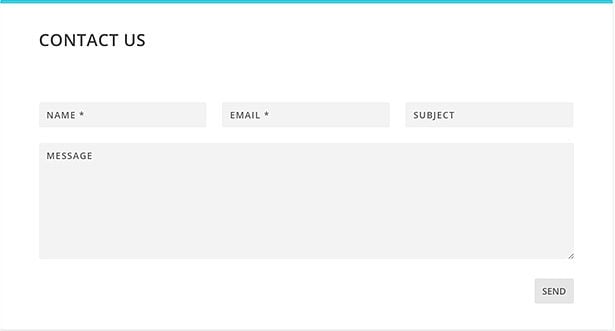 Sitemap
It's easy as one-two-three to create your own website sitemap, giving visitors and search engines everything they need to navigate your blog.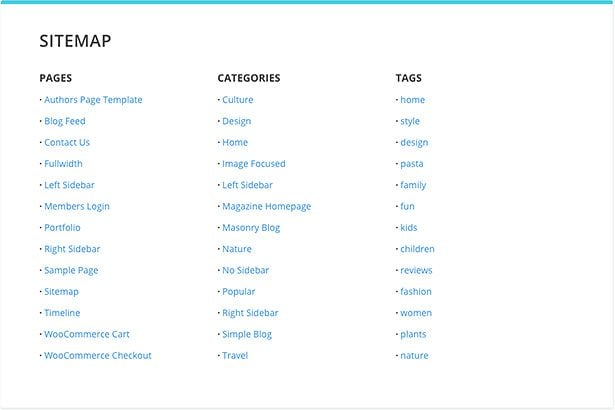 Fullwidth
Extra also comes with a fullwidth page template that removes the sidebar and gives you content more room to breathe. This is particularly useful when combined with the Divi Builder, giving you more room to play with its dozens of custom modules.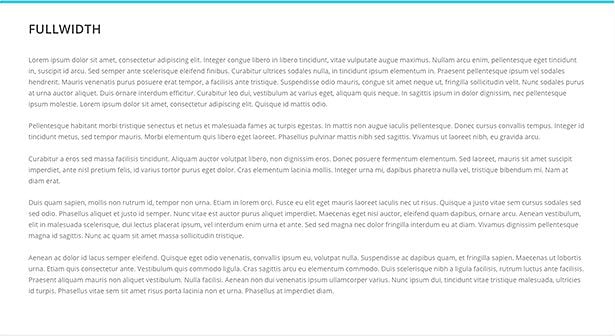 Sidebar Layouts
In addition to being able to remove the sidebar, you can also change its location. For each page, you can choose to have your sidebar appear on either the left or the right side of the screen.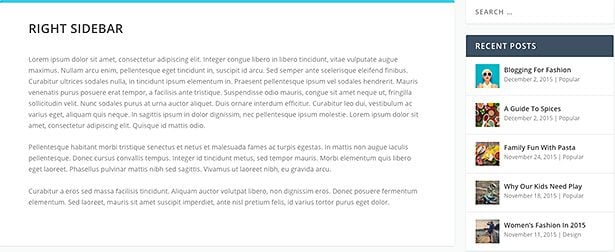 View The Live Demo
Custom Widgets
Even Extra's sidebar's are unique when filled with the theme's many custom widgets. The information your visitors are craving is now easily accessible.
Read The Written Overview
Recent Reviews
Extra comes with it's own custom review system, allowing you to create product reviews with detailed feature breakdowns. If you have written any reviews, you can display your most recent reviews in your sidebar or footer using the Recent Review Widget.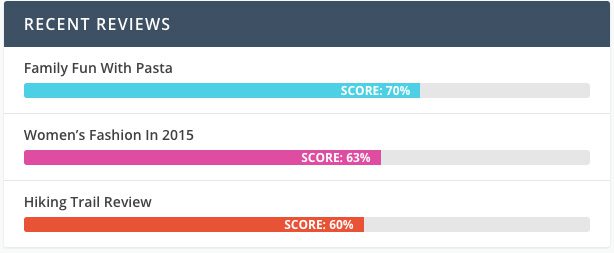 Recent Posts
We have created our own custom Recent Posts Widget for Extra, which adds more visual elements to the feed (such as featured images), and also gives you more control over what content is displayed. As with all custom widgets, it has been re-designed in the Extra style.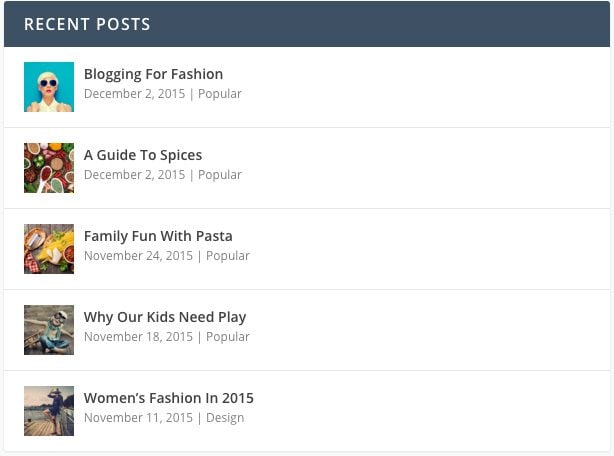 Authors
Extra has several features focused on post authors, giving them more attention throughout the theme. The Authors widget will display a list of writers, along with their profile photo and a link to their post feed.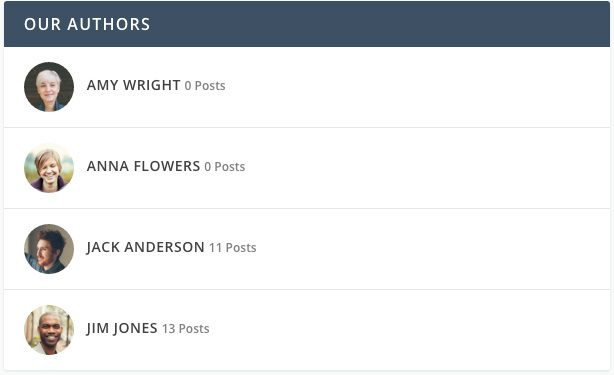 Social Media
No blog theme would be complete without social media integration. For Extra, we have built a custom Social Media Follow Widget that can be synced to your social media profiles such as Facebook and Twitter to display a link to your page and automatically aggregate and display your follower counts.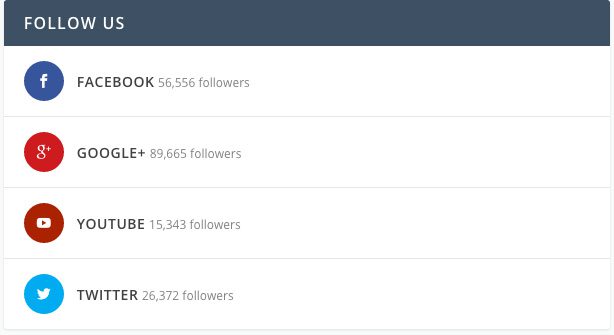 Twitter Feed
The twitter feed can be linked to your twitter account to display a list of your publication's most recent tweets. When it comes to building a audience, engaging with your visitors is a must, and twitter is the go-to medium for social interaction. This widget will help encourage your visitors to build a deeper relationship with your brand.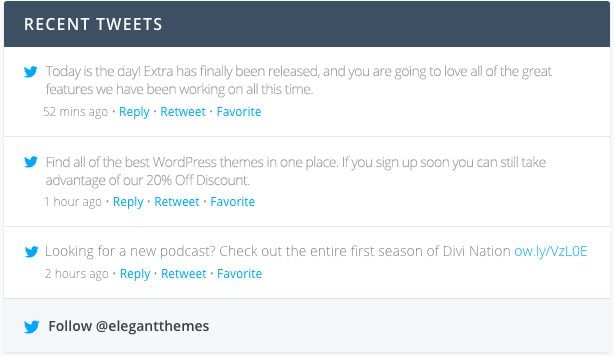 Recent Videos
Extra supports various post formats, one of which is the Video Post Format. The Recent Videos Widget makes it easy to display a list of all of your most recent videos and feature them in your sidebar.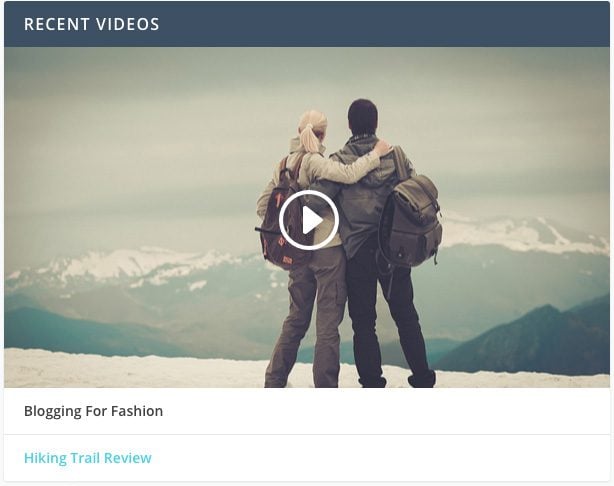 Login
The login widget has been re-designed to look great inside of your Extra sidebar or footer. If you have a member's system that compliments your online publication, this widget will make it easy for users to log in and access their goods.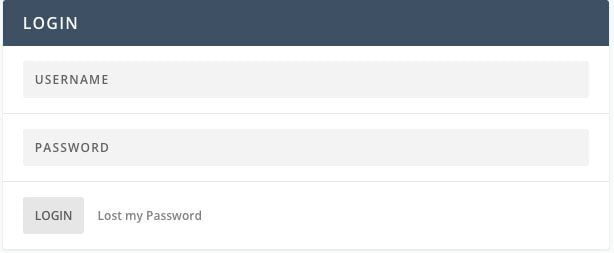 Advertisements
The Advertisement Widget makes it easy to add banner ads of any size to your sidebar or footer. You can create 2 columns of smaller banners, such as 125x125px, or go for a single column of larges banners.
Post Formats For Any Occasion
Extra comes with 7 post formats, making it easy to create a diverse and media-rich blog or online publication. Each format displays content in a content-specific manner that your visitors will love.
Watch The Video Overview
Video
The Video Post Format supports third part videos, such as Youtube and Vimeo, as well as hosted videos uploaded to your WordPress installation. Creating a video post is as easy as copying and pasting a Youtube URL into your post format settings box.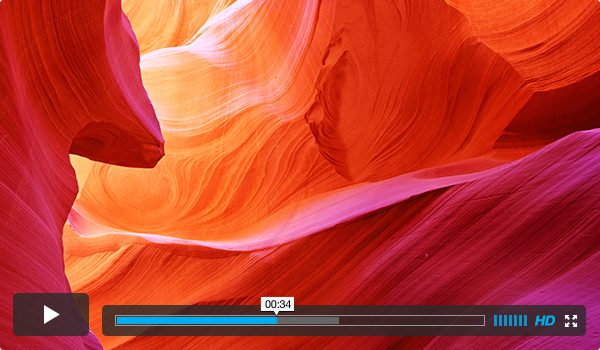 Gallery
The gallery post format will take a selection of images and turn them into an image slideshow.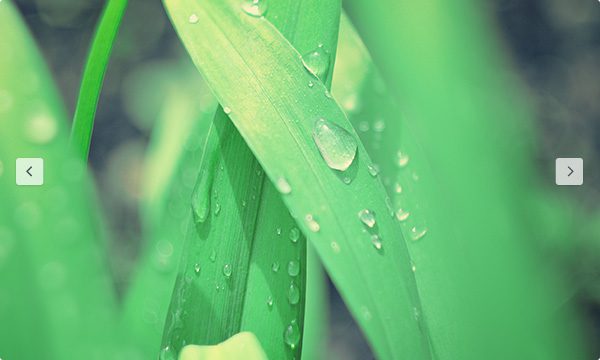 Audio
The Audio Post Format will place an HTML5 audio player directly into the post feed. This is the perfect way to run a podcasting blog. It's also a great way to share your favorite song, or for musicians to showcase their latest single.

Link
Sharing links is an integral part of the internet, and sometimes an article will start off as a bit of a "rebound." The link post format is the perfect way to give importance to whatever link you are writing about.

Quote
Have you come across an inspiring quote that you would like to share with your readers? Perhaps the quote has inspired you to write a new article of your own. The quote post format will give prominence to the quote and the author by placing it at the top of your post in a colorful box.

Map
The map post format will integrate a Google Maps location at the top of your post. Running a travel blog? Why not share the amazing spots you have visited on your most recent journey. Simply input an address and Extra does the rest!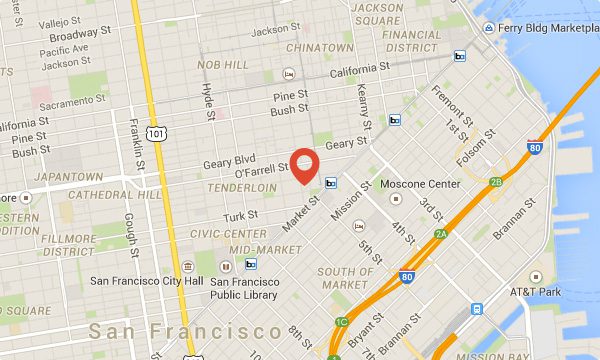 Ratings and Reviews
Extra comes built with its own review system, allowing you to write product reviews with detailed breakdowns. Users can also rate posts using a simple star ratings system.
Watch The Video Overview
Product Reviews
Extra comes packaged with a custom and full-fledged review system, giving you a simple way to write product reviews on your blog. This makes Extra the perfect theme for running your own review site. Single reviews can be broken down into different sections, giving you the ability to rate individual aspects of the item in question.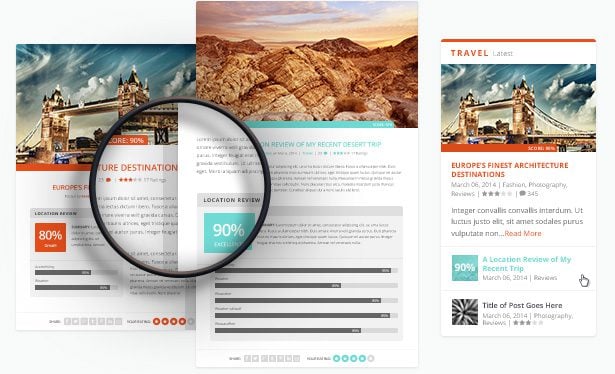 User Ratings
Not only can you write reviews for your own posts, you can allow visitors to rate your posts as well. This is a great way to gage user reactions to each post you write, as well as give your followers a new way to engage with your website. Ratings are optionally displayed on the post as well as within each of Extra custom post modules.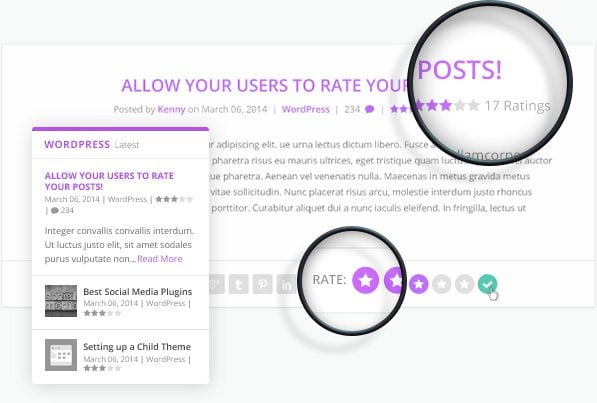 eCommerce Support
Extra also makes it easy to sell products with some stellar WooCommerce integration.
Read The Written Overview
In the development of Extra, special attention was given to WooCommerce integration. Product pages and categories were designed to feel right at home inside of Extra sleek and modern design.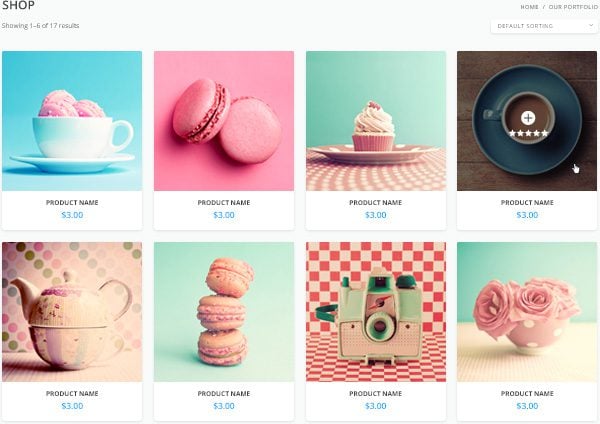 Gorgeous Product Pages
We have personally designed each and every WooCommerce element specifically for Extra. When you land on a WooCommerce page, there are no visual incongruities.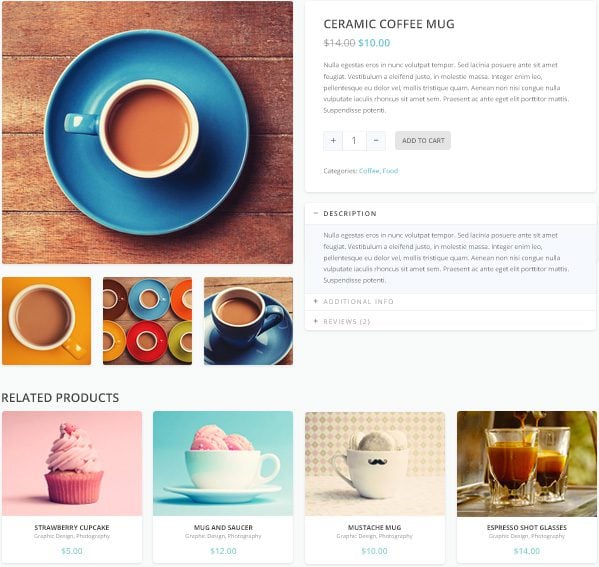 Stylized WooCommerce Widgets
WooCommerce widgets have also been re-designed to look great inside of Extra's sidebar along with the rest of Extra custom widgets.

Projects & Portfolios
Using the Project Post type and Portfolio Page Template, it's easier than ever to showcase your latest work.
Read The Written Overview
Extra comes with its own post type for projects. When you create a new project, a different layout is applied including a larger featured image, image slider integration and various settings that let you to fill in information about your portfolio piece.
Custom Project Layouts
Projects have their own unique layout that gives your artwork or design the attention it deserves.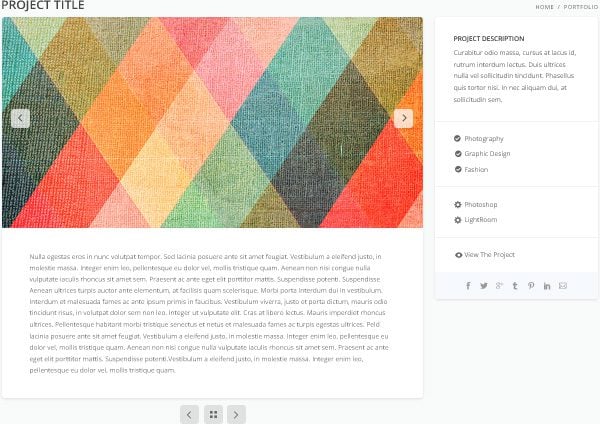 Project Galleries
A gallery of projects can be quickly created using the portfolio page template.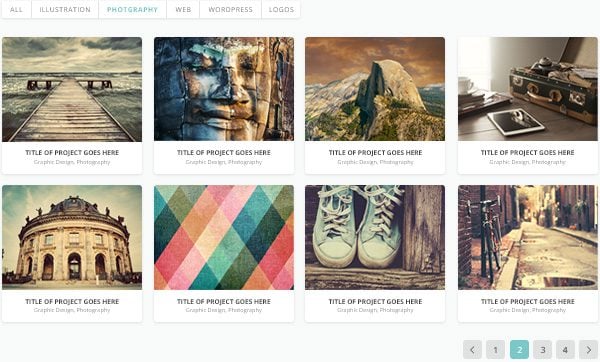 Tons Of Customizer Options
It's easier than ever to customize the design of your website using Extra's layout, font, color sizing and spacing options; all with live previews in the WordPress Theme Customizer!
Read The Written Overview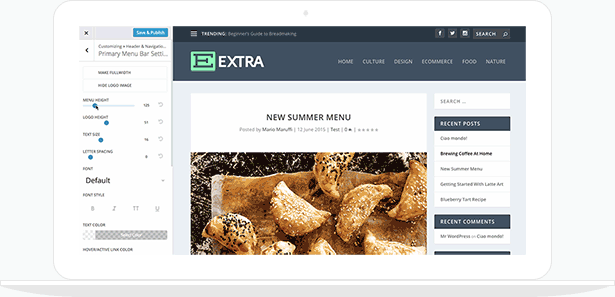 Extra makes it absolutely easy to customize every aspect of your theme's design. Using the WordPress Theme Customizer, you can adjust dozens of options including custom fonts, colors, sizes, spacing and various additional layout options. Whenever you edit your design in the Theme Customizer, your adjustments are displayed in real time, making it easy to see exactly how your changes affect the overall appearance of your website.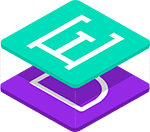 The Future Of The Divi Builder Is Brighter Than Ever
Extra is more than just a new theme, and it's more than just another variation of Divi. More importantly, it's a proof of concept for how wonderful the Divi Builder framework has become, and it's a great example of how the Divi Builder can be pushed to achieve new and exciting things. In the creation of Extra and the evolution of Divi, we have built the Divi Builder into something that can be customized extended in a modular fashion. This means that future holds all kinds of possibilities for Divi Builder themes, plugins and extensions, not only by the hand of our team, but through the work and collaborating of the broader community as well.
Learn More About The Divi Builder