Do More With Divi's New
Column Layouts
Now you can build a wide array of new designs thanks to 14 new layout structures, including new small ⅕ and ⅙ columns widths.
Today we are greatly extending Divi's design capabilities by more than doubling the amount of available column structures, including new smaller ⅕ and ⅙ column types that you can use to build a variety of new designs. These new column structures greatly expand upon Divi's traditionally small selection of columns types and in doing so open up a whole new realm of possibilities.

We Have Doubled The Amount Of
Available Column Layouts In Divi
These column structures give you the freedom to explore new and exciting design possibilities.
New Column Widths & Layout Structures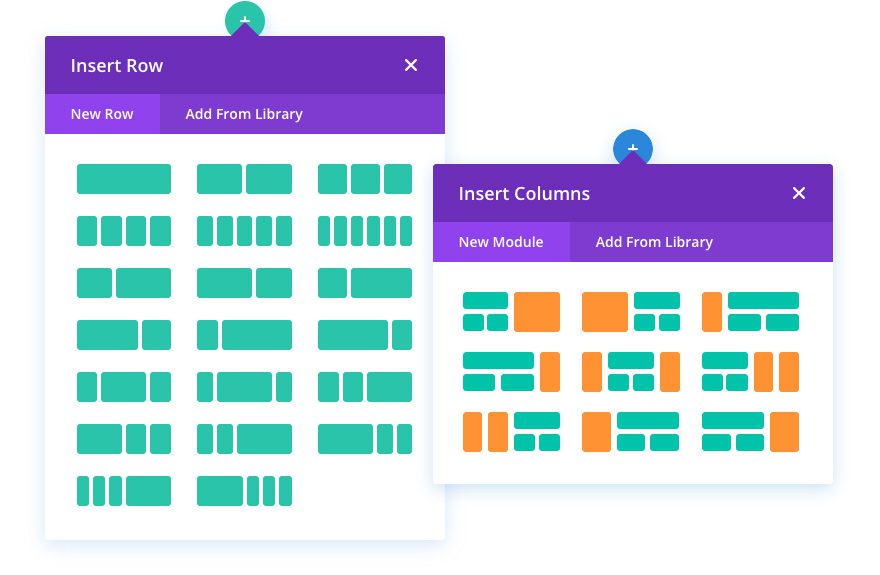 When you add a new row in Divi, you will now be greeted by a large selection of new layout structures, including combinations of the brand new ⅕, ⅙, ⅖, and ⅗ column types. These smaller columns give you more creative freedom to explore the horizontal space in your designs and allow you to build brand new design elements, such as large logo grids and image galleries. In total, 14 new layout structures have been added.
Build A Variety Of New Designs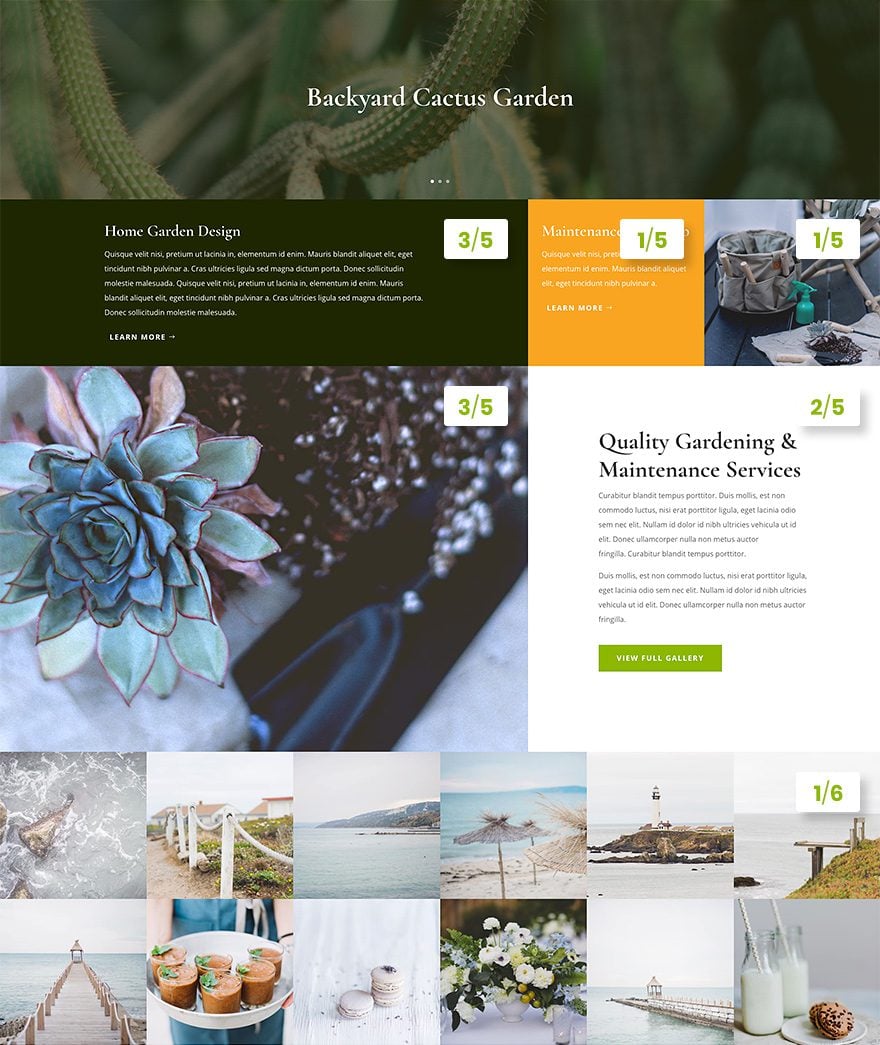 Columns are the foundation of every Divi design, and more columns means more freedom to build exactly what your website needs. Through the juxtaposition of varying column widths, you can create intriguing "out of the box" designs that really stand out from the crowd.
The brand new column structures are available today, so download Divi and take them for a spin. Let us know what you think in the comments and don't forget to check back next week for even more great Divi features coming your way.