The cloud has changed the way the world does business, and the age old models that have been employed. It's a brave new world in the cloud, and businesses are flocking to it.
SaaS (Software as a Service) is a model representing how big the game in the cloud really is. Estimates by Gartner suggest that the SaaS market will continue its growth at a rate of 19.5% per year, with the global spend reaching $32.8 billion in 2016.
More businesses are moving to SaaS, and what better way to launch your service than by utilizing the power of WordPress – the most popular content management system in the world?
In this article, we will take a look at how well WordPress works with SaaS, the benefits it can offer and if it really is the solution you are looking for. Let's get to work!
Leveraging the WordPress Approach for SaaS
SaaS with WordPress can be focused on WordPress itself – that is, creating services for WordPress-enabled websites, or it can use WordPress as a platform to create an entirely different service. Either way, the WordPress ecosystem can be of great assistance in building and running a SaaS.
Monetary Benefits of an Existing Huge Market
SaaS is close to the classic subscription model, but with subtle differences. Rather than the traditional host-it-yourself model, SaaS is hosted, updated and maintained by the vendor – an approach that adds quite a bit of flexibility and ease of use.
A subscription-based model can ensure a steady stream of income and keep your earnings somewhat insulated from the ups and downs of everyday business. Couple that with the huge marketplace that WordPress offers, and your SaaS can really go places.
Offering a plugin as a service can offer huge value for a business as well as the customer. Your plugin can work as a connection between the cloud and the website to deliver services. VaultPress (more on that later) is an excellent example of what a plugin based on WordPress can achieve.
Easy Setup and A World of Possibilities
WordPress can be impressively fast – right from installing the CMS to adding plugins of varying complexities. Given the near unlimited scope of quick customization with the countless plugins and themes available, there is an entire world of possibilities.
Rather than having to custom code several services, you could rely on any number of well managed plugins in WordPress to get your job done well, and have it done fast. WordPress is especially awesome as an MVP (Minimum Viable Product), to get your service up and running in a surprisingly short time.
WordPress comes with an existing system of handling memberships and user roles – a feature that can come in handy for a subscription-based service. With WordPress taking care of memberships and user roles out of the box, your next step would be handling payments, and there are several plugins that can take care of that for you.
Advantages of the JSON REST API
The JSON REST API, or the WP REST API, is potentially the next big thing in the realm of WordPress, and it could singlehandedly make WordPress especially suited for SaaS.
The driving force behind the API is to make WordPress a fully-fledged application framework – something any SaaS would love to get its hands on. You can easily move data in and out of your application – retrieving or updating it by means of a simple HTTP request. This could completely customize the way we have been interacting with WordPress. Your SaaS could be working off a truly custom WordPress backend and admin panels.
You would be working within WordPress, but without the constraints put on by core. That's nearly as good as starting with a blank canvas, albeit with an application-ready framework available at hand. The REST API is currently available as a plugin, though it is very likely to be included into core soon enough.
Where to Avoid SaaS for WordPress
For a developer familiar with WordPress, it is very easy to fall into the trap of delivering anything by the use of the CMS. WordPress can do a lot of things, but that doesn't mean it should be used to execute everything.
Some features may feel better executed with changes to the core, but then again you have to be mindful of future updates breaking those changes and killing the app. When it comes to scaling a service that WordPress isn't quite suited for, you will find even more trouble. That will be the time when you look for a custom coded solution, or a different framework altogether.
WordPress: The Real MVP
It can take forever to build a new service, but WordPress can get you going pretty quickly, even for applications that may not be well suited for the CMS. WordPress is extremely useful in creating an MVP.
The huge variety of plugins and themes available can help you kick off your SaaS with remarkable speed. The rapid prototyping that comes with this approach will enable you to create a working model of your business at a fraction of the cost it would have originally demanded.
Remember, the focus in an MVP is not about creating a complete product, but a beginning – a way to quickly put together your SaaS. An experienced developer who knows his way around WordPress will find the process remarkably quick by utilizing the available plugins and API hooks to give traction to a project.
An MVP doesn't have to be perfect – its purpose is to qualify an idea and gain feedback. If your idea sticks, it might be time to qualify it as a fully-fledged product, either on WordPress or with a different approach.
Using the WordPress Ecosystem for Your SaaS
WordPress makes for a small portion of the pie that is SaaS. Products directly catering to WordPress make up an even lower percentage. However, the market is slowly but surely turning around as more developers find business ideas suited for employing SaaS.
Plugins are especially viable for SaaS within a WordPress environment. They are classically used as tools to add functionality, so there is every reason for plugins to expand their scope and look SaaS straight in the eye.
Here are some plugins that have made their mark as SaaS within the WordPress ecosystem: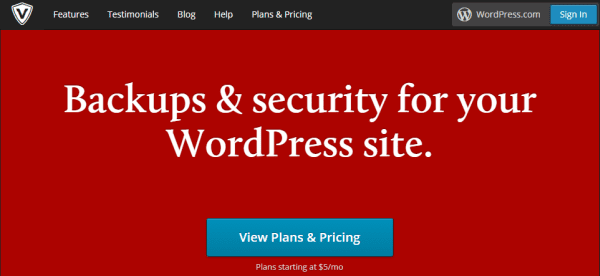 VaultPress now comes wrapped in Jetpack, but we will place it here simply because it was one of the first plugins to bring SaaS to WordPress. VaultPress operates in the WordPress backup and security universe, with the plugin acting as a conduit between a website and the VaultPress system. The service offered is quite impressive, and ranges from daily backups to instantaneous backups, with automated restores and a full backup archive.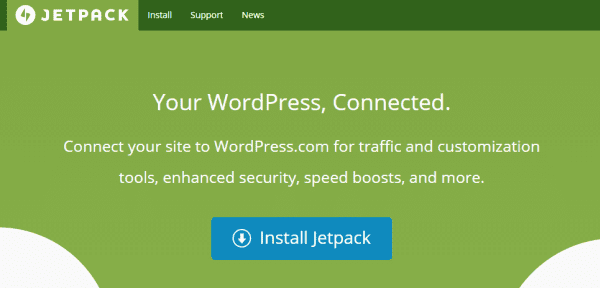 Another offering from Automattic, Jetpack is pretty much the SaaS platform for Automattic. Rather than bundling it with core, they decided to offer it as a separate plugin – one that works exceptionally well with the services offered.
The range of services varies from free offerings like Photon, to paid offerings like VaultPress and VideoPress. In a simple way, it brings the functions of WordPress.com (which itself is an example of SaaS) to self-hosted WordPress sites.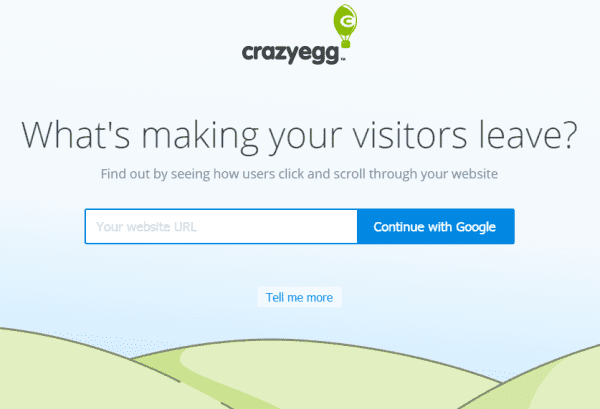 Crazyegg is a SaaS analytics tool that creates a heatmap of user activity on your website. The service translates user behavior on a website into data that allows the site owner to see how visitors interact with the website, and adjust their plans to aim for a better ROI.

HitTail is a plugin meant to boost a website's SEO through organic keyword suggestions. The plugin monitors traffic to the target website in real-time, to create an actionable list of keywords that can be targeted to grow search traffic to the website.
The idea is to find the most promising keywords for your website – and they go so far as to claim that a keyword almost guarantees a first page slot in a search engine.
Extending the WordPress Ecosystem for your SaaS
The plugin market that caters to SaaS in WordPress is growing quickly, but the big bucks reside in businesses that are extending the WordPress platform as a service. This is the classic area where WordPress SaaS lives, and as we're seeing, thrives.
Despite all its offerings, WordPress is a content management platform at heart. As such, it is only natural that most of the SaaS applications that thrive with a WordPress core are either directly related to content, or offer services in the realm of WordPress. Here are a few examples of businesses that have successfully harnessed WordPress for SaaS.

Pagely offers a fully managed WordPress hosting service, quite similar to WordPress.com. You get all the options of the self-hosted platform, and all the ease of use of WordPress.com.
The service offers backups, malware scanning, security, and automatic updates for plugins and themes. While it isn't too difficult to setup and run a website on your own, there are a lot of people who would rather not deal with those hassles.

Catering solely to restaurant websites, HappyTables is a website creation service that is as easy as drag-and-drop. The backend is the WordPress dashboard with all clutter removed, and customized to the needs of the restaurant business.
Websites are delivered as a complete and customized WordPress installation and all that the user needs to do is handle their website. HappyTables offers reservations and online ordering integration, menus and events, newsletters and a mobile ready design.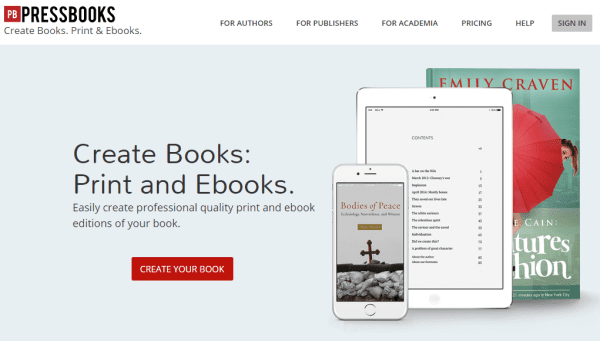 As its name suggests, PressBooks lives in the realm of content – the bread and butter of WordPress. The service is built on top of WordPress and offers creation of professionally designed eBooks. Though customized for specific needs, the dashboard remains close to the classic dashboard appearance.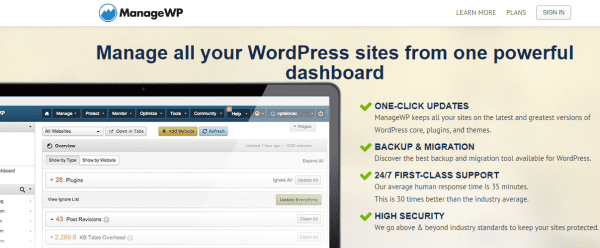 Services like ManageWP make life easier for people who have several installed websites and would rather not deal with the grunt work of updating the core or plugins. This service offers a unified dashboard that keeps tabs on the latest updates and enables users to push those updates easily.
Other offerings include backups, migration and security.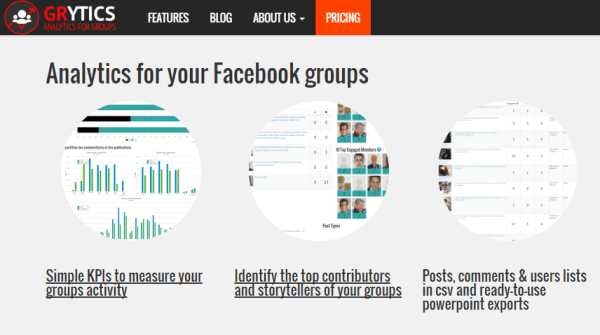 Grytics is slightly different than the other products we have considered. Built mostly on WordPress, the website is an analytical tool for social media groups on Facebook and LinkedIn.
The service keeps a close eye on groups, dissecting them to find the biggest influencers, commenters, posters and the most engaged users.
Conclusion
They may be just catching up, but WordPress and SaaS are meant to be together. We will see a rise of services based off of WordPress, especially with the relative ease in creating MVPs and upcoming developments of the WP platform.
Scaling their business might be an issue for people who launch an application that falls far from the WordPress core model. In a scenario like this, start working on alternatives and custom coding once you see the MVP gaining traction. It is time to give wings to your idea and setup your own business with SaaS.
Have you had an experience in setting up SaaS with WordPress? Let us know your thoughts in the comments below.
Image Credit: E_K / Shutterstock