Cause marketing is the practice of using your business or platform to make the world a better place. It's a form of marketing that can be done on a local, national, or global level. Essentially, a company that engages in cause marketing is either giving charitably when customers make a purchase, building their brand story to support ongoing charitable giving, or both.
We've all been acquainted with cause marketing through our favorite brands–likely for most of our lives. Most often, cause marketing manifests itself as the financial support of a nonprofit foundation or charitable organization that focuses on championing a specific cause. It's not unusual to see large corporations and household-name brands contributing a portion of their proceeds to specific causes or nonprofit organizations, sometimes on a regular basis and sometimes during temporary seasons.
Cause marketing fuels a company's level of corporate social responsibility and helps to build credibility with consumers who want to know the companies they support are doing good in the world. According to a 2020 study conducted by Zeno, consumers are more likely to both purchase from and champion a company that they feel supports a good cause–by as much as four to six times! Cause marketing also cultivates higher trust in the brand. Shoppers who trust your brand will also be more likely to recommend it to people they know.
Wondering if cause marketing would work for your business? Read on to learn more.
What Businesses Should Develop A Cause Marketing Strategy?
If you want to impact the world for the better through your business, then cause marketing can work for you. Cause marketing is a strong path for any business that wants to make a statement beyond the product or service they sell. Plus, there are multiple ways to build a cause marketing strategy for your business.
Any business can leverage cause marketing to make a difference. If you have a service-based company, you can donate a portion of your profits to a charity or cause of your choice. Let's say you own a businesses that sells tangible goods. In that case, you might choose to adopt a one-for-one strategy. One-for-one means you donate one item for each item you sell. Alternatively, you might consider donating a portion of your product sales.
Beyond donating money and time, it's also effective to help bring awareness to specific issues. Whether you're focused on the environment, social justice, health and wellness, education, or other important work, helping your followers and customers become more aware of issues in the world around them can help spur them to action, too.
There are many different causes to champion. Any business can choose to get involved in some form of cause marketing. It might be something that aligns directly with your offer. Or, it may be a cause or fund that your leadership team deems important and wants to support. Through cause marketing, it's possible to mobilize your customer base. Working together can help you make a real difference in others' lives, beyond your product or service.
Examples of Effective Cause Marketing
A number of prominent companies give back through product, funds, and awareness campaigns. Let's take a look at a few effective cause marketing examples.
TOMS® Shoes
TOMS Shoes is a company that blazed a cause marketing trail with a one-for-one model of giving. When the company began, its goal was to donate one pair of shoes to a person in need for every pair sold. These days, TOMS has shifted its focus. The company's current initiative involves donating one-third of its profits to grassroots organizations.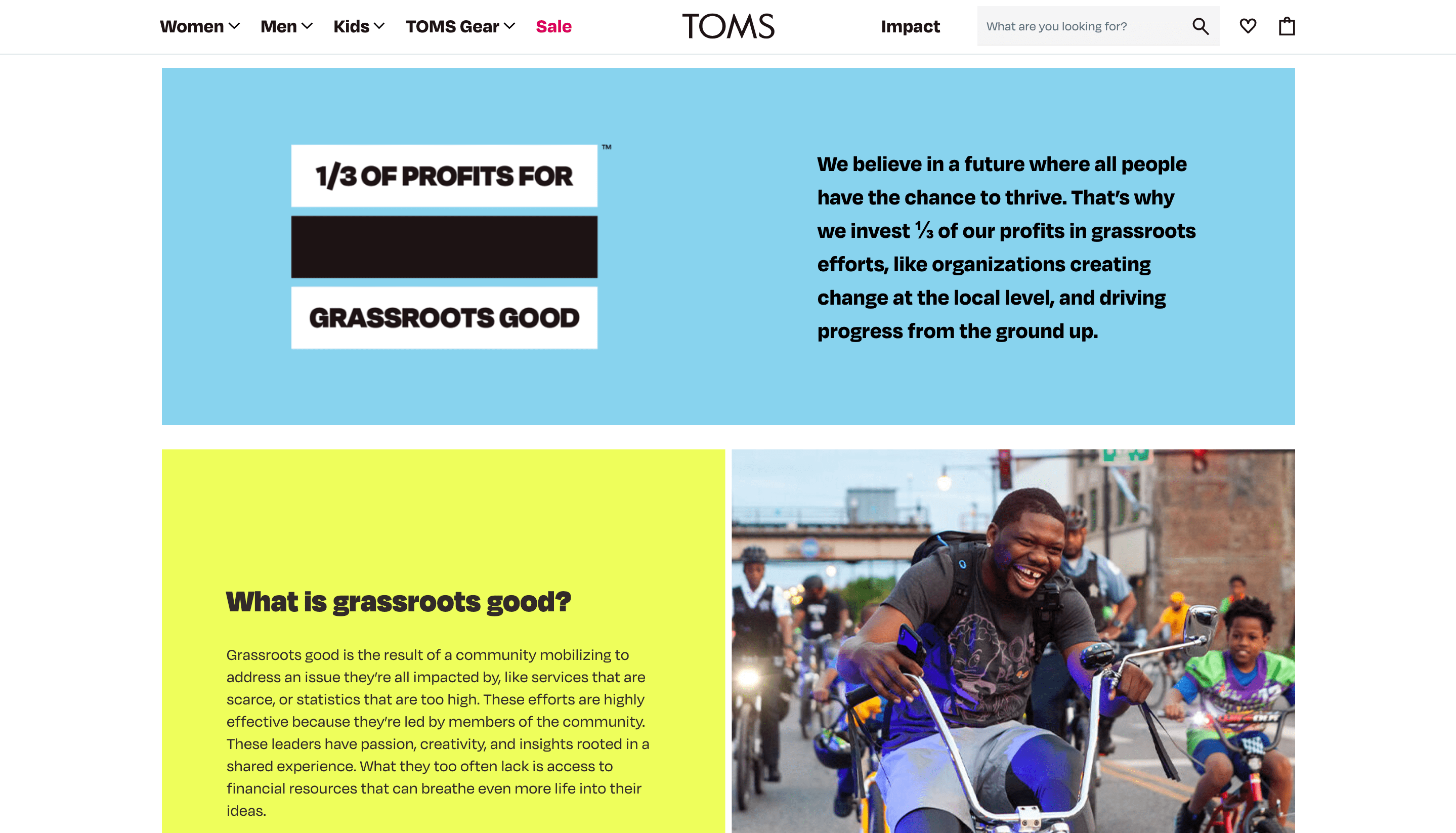 The ⅓ of Profits For Grassroots Good campaign is focused on pursuing equity among all people. TOMS places a particular emphasis on organizations that champion diversity and inclusion, mental health, gun control, and other important grassroots causes.
Dove
Dove, a long-established hair and body care company, has also established itself as a pioneer in modern cause marketing. Some of Dove's most prominent campaigns include the Dove Campaign for Real Beauty, the Dove Self-Esteem Project, the CROWN Act, #BeautyBias, and My Beauty My Say. The company has pledged money to specific causes, as well as working to raise awareness of the causes it supports.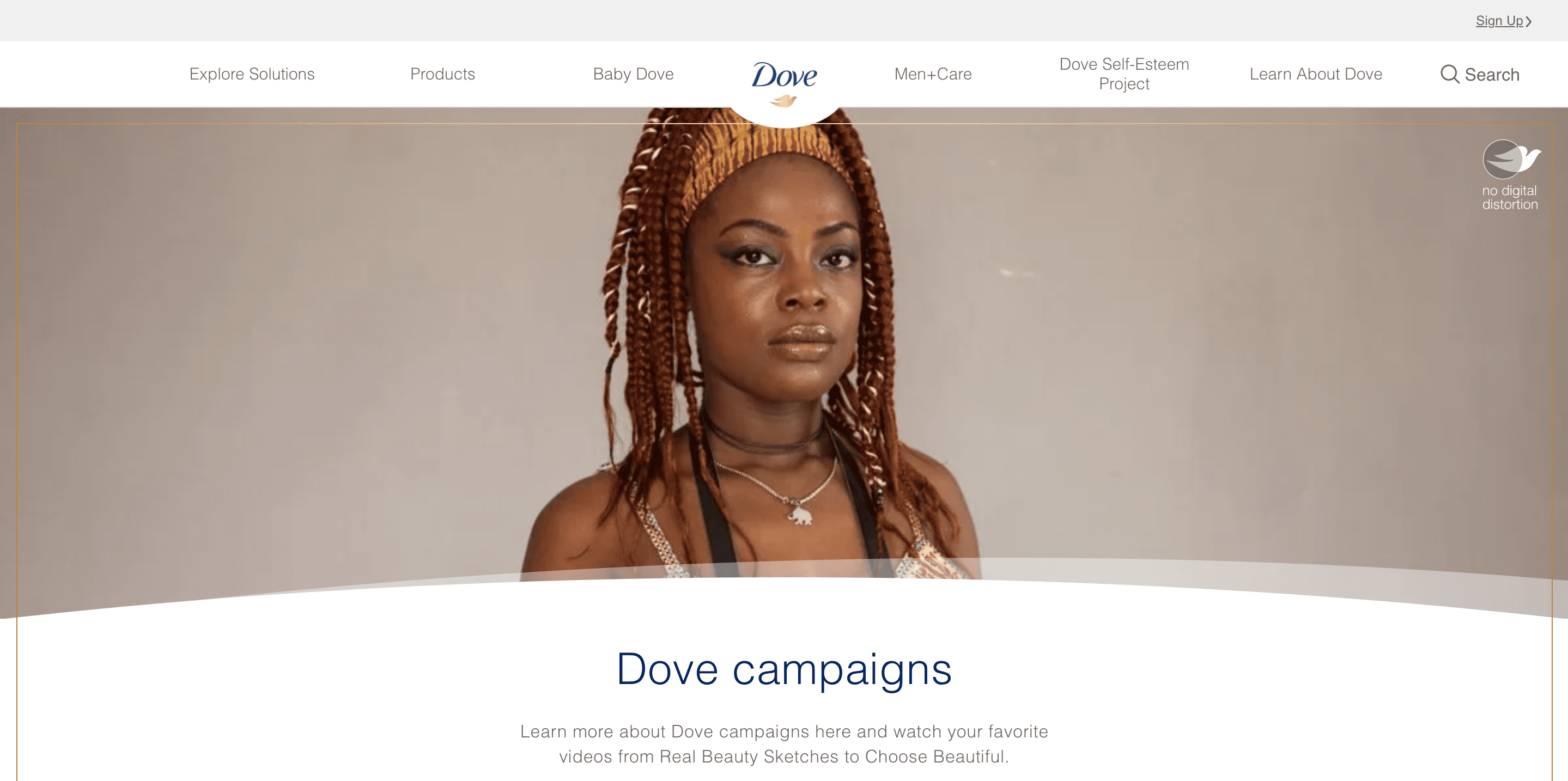 JetBlue
Airline company JetBlue established JetBlue for Good, a campaign focused on caring for others. The company donates to its partner cities around the world, focuses on education and youth, and establishes environmental initiatives in the communities it supports. JetBlue flyers have the opportunity to donate their points to charity, and the company funds a number of causes and organizations.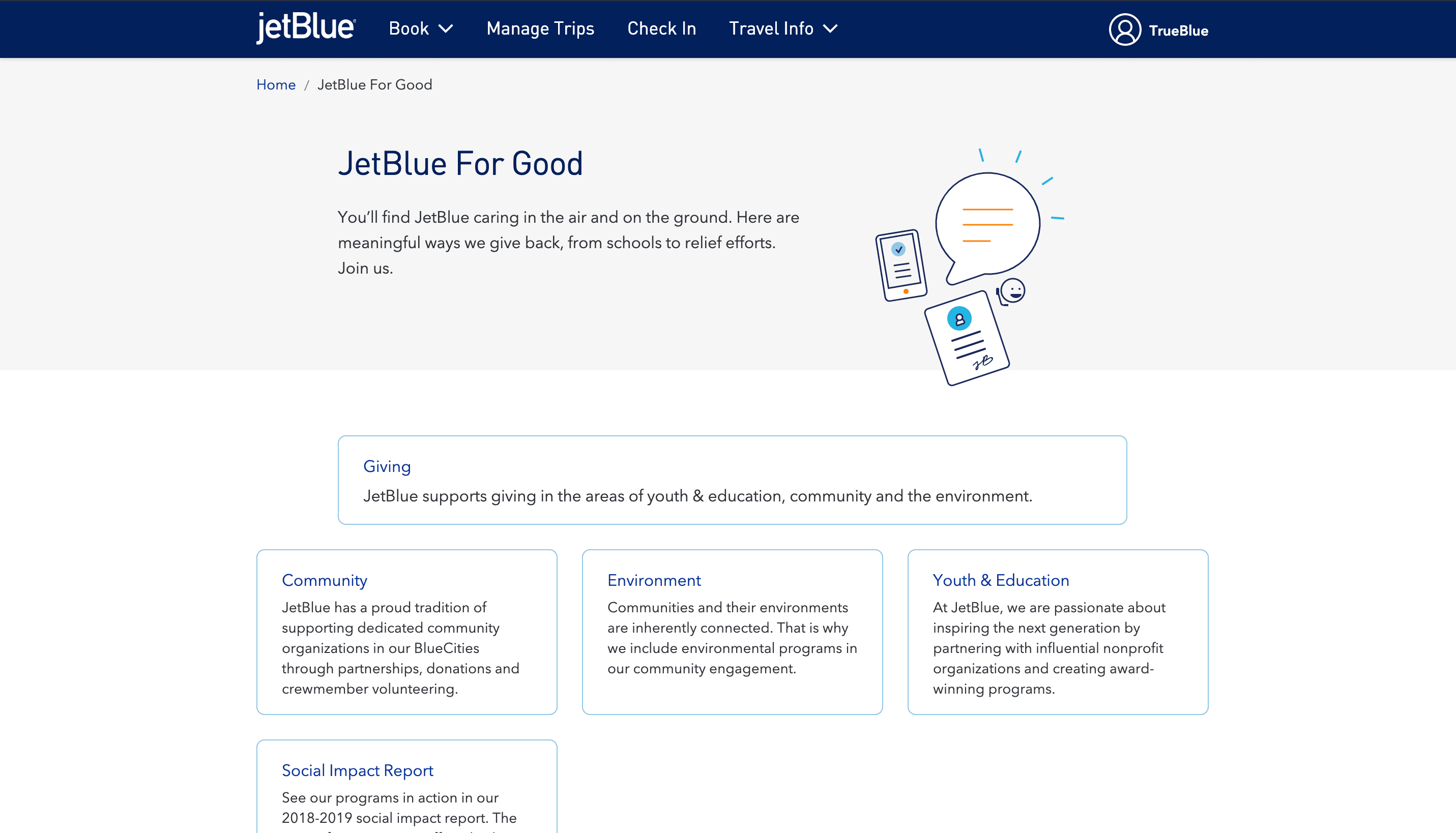 Special Considerations For Cause Marketing
Like any marketing initiative, cause marketing has pros and cons you'll need to consider carefully before diving in. Ideally, a cause marketing campaign should:
Align with your brand's core values
Resonate with your target audience
Be sincere and authentic (inauthenticity will attract negative attention)
Should not be adopted to satisfy a trend (i.e., "jumping on the bandwagon" – your audience will notice)
Raise awareness of your cause and WHY you support it, particularly if this is a new endeavor your audience is unfamiliar with
Lean on the cause marketing decisions that are ultimately best for YOUR business
Cause marketing can sometimes become volatile with audiences. This is particularly true if the cause you're supporting is controversial. Make absolutely sure you're comfortable with your decision and the potential response from your audience before you move forward. Some causes are more likely to spark discourse than others. Be honest with yourself and your team in regards to whether the cause could create a stir – you'll want to be prepared to take it on.
Is Cause Marketing Best For You?
As long as it's authentic and carefully executed, cause marketing can potentially work for any business. Remember to keep your brand values in mind as you move forward, and always keep the customer experience at the forefront. With careful thought and planning, cause marketing could be a great addition to your overall marketing strategy–and it could help you make a positive difference in the world.
What's one of the most impactful, charitable campaigns you've seen? Share it with us in the comments section.
Featured image via VectorMine / shutterstock.com