The great thing about working with WordPress is the community that comes with it. People who love WordPress can almost always find nearby like-minded, passionate people who either want to learn, or want to share their knowledge about the platform.
In 2012, WordPress.org posted a blog titled, "Year of the Meetup." Since then, the WordPress Foundation has been working to encourage more meetups, and more community-based support around WordPress.
Getting a meetup off the ground can be tough. It's almost like starting a new business; it can take time before you're smooth sailing and attracting the crowds.
This article is going to share ideas on how to market your WordPress meetup. A lot of the principles will apply to any meetup, but this post is specifically tailored to WordPress enthusiasts.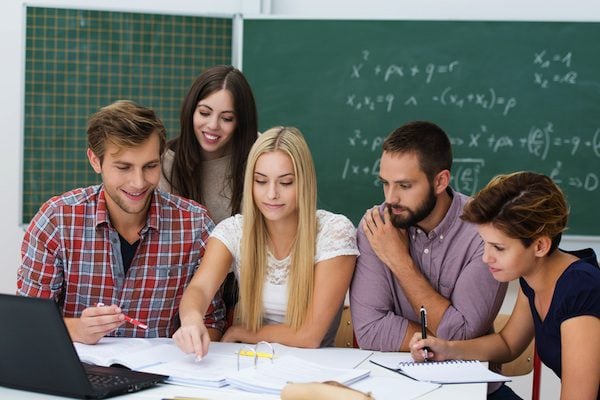 Step 1: check out the existing resources around you
This is not the first article about WordPress meetups you'll find on the Internet. It only hopes to add to the value already out there.
For example, iThemes released 13-part series on how to run a WordPress meetup group. It covers everything from coming up with an initial concept, organization, and lessons learned from successful group leaders.
There is also an extensive thread on make.wordpress.org about "Meetup best practices" which you should check out.
But you don't just want to check out the WordPress focused advice out there. Starting a meetup is going to require some skill at event organization and planning. You'll need to google topics about event marketing, attracting members, booking speakers, registration systems, venues, multimedia rentals and so on.
Step 2: Hit all the obvious places, except Facebook Events
Yes, do use Meetup.com and Eventbrite. They have built-in systems and audiences to draw your crowds in. They make it easy for you to use their event-planning and promoting services.
According to Zach Berke of the San Fransicso WordPress Meetup, "just using Meetup.com is still amazing — the audience comes to you."
But don't use Facebook Events.
This may have people riled up with opinions, but there is a case for not using Facebook to get people to show up to your event:
Facebook event invites are sent out as unsolicited notifications. They are intruding on people's personal accounts and are just plain annoying. There are articles on the Internet about how to stop these annoying event notifications on your account, such as this one.Meetup.com and Eventbrite send notifications to people who opt in or indicate particular interests through their profiles, telling these systems they want to know about more events happening in their area. They are way less spammy.
Even Facebook knows their Event notifications are annoying. It's own blog has an article on how to not bother people about your event, while still promoting it effectively. It's a long process, but it's an option if you must use it.
Staying away from the Facebook Events feature can keep you on peoples' good sides.
However, you DO want to set up a Facebook organization page, and use Facebook to post about your events through your 'normal' Timeline. Same goes for the other social networks (i.e. get a Twitter account, a Google Plus page, a LinkedIn Group, an Instagram account, your own hashtag, and so on).
Ben Lobaugh, of the Seattle WordPress meetup, has noticed Twitter as being a "major outlet" for getting the word out about their events. This allows for word-of-mouth marketing, which also works well for them.
"@seattlewp, #wpseattle, @wordcampseattle, #wcsea are the accounts and hashtags we use. We post announcements about the group there and many of the meetup members retweet to their followers," he says.
Step 3: Know how to 'work' the Meetup.com system
Yes, just like there is a way to optimize your LinkedIn profile, a way to take advantage of Facebook's EdgeRank and a way to rank higher on Google, there is a way to make Meetup.com work wonders for you.
Here are two 'tricks' shared with us by my brother, Matt, who runs one the largest Meetup groups in Vancouver, called the Internet Masterminds Group.
– Write good headlines and descriptions – your choice of words can 'make' or 'break' your turnout. This is just one tip, among many, from this article.
– It is well known that not all members of a Meetup.com group will actually show up to all events, and certainly not all who RSVP will live up to their commitment either. Be sure to promote your event well in advance of the day it is happening. This means pre-booking events several weeks ahead of schedule and spreading the word through other outlets.
The reason to do this early is that Meetup.com sends out a notification to group members 6 days prior to the date of the event. Matt testifies that if his events have 30 attendees by time the automated notification goes out, he will have a full house. If that notification goes out and people see a low attendance rate on the event page, the opposite will happen: fewer people will show up.
You will also notice by visiting the Internet Masterminds Group page that they have utilized a lot of the features that make a Meetup.com group page enticing:
There is an extensive group description, listing the precise benefits of joining, as well as several important searchable phrases.
There are several photo albums.
They have a quality-made professional logo.
There are several past events, showing this is a group that 'means business.'
They have several reviews (it's one thing if you say you are a great group, but it's another thing when several past attendees are vouching for you).
The calendar is filled out and consistent, showing a long list of great event topics coming up.
Their event topics appeal to newbies and veterans alike.
Event comments are being responded to, showing active organizers lead the group.
The organizers are easy to contact, listing their websites and social media profiles.
There is a fee to enter (this demands only serious RSVPs).
They link to the group's other social media profiles.
Here are other common tips for using Meetup.com:
– Keep a lookout for abandoned meetups. These will often have members who willingly opted to join a group about a certain topic, but that the organizers neglected. This is what Steve Bruner did, who runs the NYC WordPress Meetup.
You don't need to stop at just one. It's possible to legitimately take over several groups on Meetup.com, and thus promote your events to several more people. Of course, don't take over the hiking and kayaking group because you want to promote WordPress meetups to them 🙂 Stay within reason folks.
– Offer perks and get sponsors. This is a built in feature in Meetup.com and allows you to put credible brand names and exclusive offers on your group's page. This will not so much incentivize joining the group, but more importantly will show that you are legitimate enough that companies have found value with investing in your events.
Also, according to Zach Berke, the sponsors also help get the word out, especially if they are hosting the event at their venue.
We partner with Automattic, WPEngine, AppThemes, and others in the WP space to help us organize and get the word out. Consider hosting at venues that have an interest — eg, we hosted at UStream and they were pumped to get the word out to their audience.
Step 4: Join the WordPress Foundation
WordPress is ready to support Meetup organizers who need help with the cost of organizing events. Meetup.com is not free to use, but WordPress hopes to make access to its own platform free. So they're willing to pitch in on their side. Joining will require following some of their rules though (such as not being a for-profit group in any way).
Applying to be included is as easy as filling out this form and following the instructions.
Step 5: Join forces with other meetup groups to host collaborative events
It can be surprising how well this can work. If you're a WordPress meetup, chances are many of your members will be part of other tech industry and blogging meetups as well. Why not join forces and host collaborative events? That way, you'll double the reach of your target markets, and can help promote each other's groups.
People interested in WordPress will likely be interested in HTML, for example, or social media marketing. This strategy can also help widen your reach of applicable topics and keep people engaged with new information.
Your own attendance at other meetup groups, whether they are collaborative events or not, will make a difference. As Tony Cecala of the Dallas/Fort Worth Meetup Group says of his success,
My strategy for world domination begins with attending local technology meetups and events, becoming a contributing member of those communities, learning what problems my new friends have, and taking steps to help them solve those problems.
Step 6: Set up a WordPress website of course
If you are going to be a WordPress meetup without a WordPress website, well…that's like being a knitting club without yarn. Even if it starts out as a not-so-great site using a default theme, it's better to have something than to have nothing.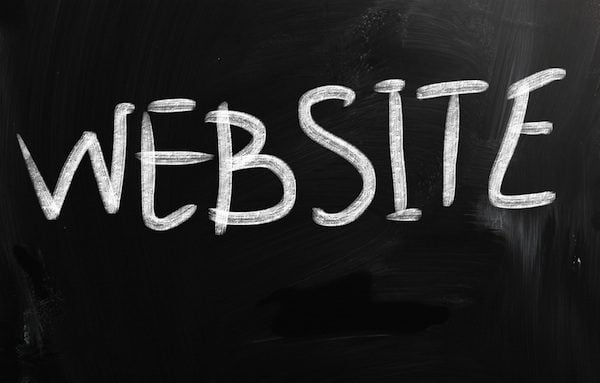 But that's just to get you started.
Eventually, you will want to consider your website as being central to your organization's brand – and brand can go a long way in showing your credibility to attract more members. The professionalism of your site's design will speak to the value you offer as a group. It will also show you really know what you're talking about.
Sadly, most WordPress meetup sites aren't as well designed as their WordCamp site counterparts. With the abundance of cheap (yet quality-made) WordPress themes out there, such as our very own Divi Theme, it should be easy to set up a nice-looking site showcasing your organization and events.
Not only that, WordPress event calendar plugins like The Events Calendar (particularly with its Pro version) can give you more control over hosting events, selling tickets, and promoting with other networks. The All-in-One Event Calendar by Timely is also an option and is being used on the Dallas/Fort Worth WordPress Group's site. BuddyPress can also offer a community-based site with forum and group capabilities, as seen on the Boston WordPress site and the WordPress NYC site.
Some paid plugins and theme makers are probably willing to give non-profits a break with licensing fees. If they don't advertise it, keep in mind it never hurts to ask.
Another thing you'll want to do is put up recordings of your events, so people know you produce great content. The WordPress New York City Community actively showcases its videos on its site and helps users find topics through tags.
Step 7: This isn't a business, but you can think of it as one
When you're running a non-profit initiative, it can be easy to go the 'minimalist' route. But the success of a non-profit really depends on having the same attention to detail that you would give to a business. If you think of your membership count as your so-called 'profit,' you might think differently about the way you present your meetup group to the world.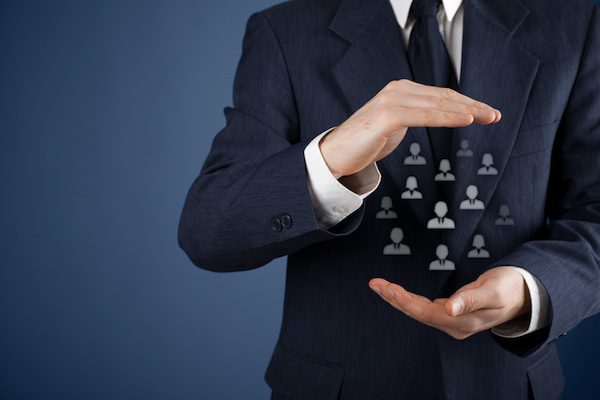 One great TED Talk on this topic is of Melinda French Gates describing the influence Coca Cola has had in the third world. How is it that these extremely poor, rural communities can be lacking medical and nutritional aid, but still have access to Coca Cola? It has to do with the business mindset of Coca Cola's marketing and distribution departments. If non-profits think and act like businesses, they can increase their reach and potential.
Step 8: Never settle for less
Putting on great events is key to the success of a meetup group. It will be important to make every meetup an excellent one, with the best speakers you can find. Some meetup groups serve pizza or other snacks. Food always makes any gathering better. But if you're low on budget don't worry about it. The content is what will ultimately matter.
Tony Cecala has a great way of driving this point home:
It's been said that a great business needs no marketing, and that marketing can't save a bad business. If a group has value and serves a thriving community, then the word-of-mouth, and a few weird social-media tips, will help it to grow.
Andy Bargery runs a 2,094-member blogging group on Meetup.com. His advice? "Overall the main route to getting members is to put on great events."
Step 9: Consider your target market when choosing topics and speakers
Regarding topics and audience learning levels, this one could go both ways. You could focus on more technical talks so the experienced members don't get bored. On the other hand, you want to make sure you are always including the newbies who really want to learn. Balancing both is a good idea.
Zach Berke shares his experience of this with us:
We've tried to mix up having 'developer-centric' talks with more 'user-centric' ones. That's given us a mixed audience. User-types find huge value in the developer focused meetups — they always say 'well that was a bit over my head, but I learned a lot.' The reverse is not always true, so I encourage folks to try and get technical and see what happens.
Meanwhile, Tony Cecala reminds us that,
I have been successful at helping people overcome the WordPress learning curve. Insiders love to talk about "the loop" and "hooks", but the very jargon that brings cohesion to WordPress developers on IRC is also off-putting and bewildering to newbies who want to make the transition from outsider to insider. There is a crossover point in any group membership, a secret handshake—if you will—that determines insider from outsider. Insiders always forget how bizarre their language sounds to outsiders. I act as an ambassador, welcoming new members into the strange land of WordPress.
Step 10: Venues can make a difference
If you read about the experiences of other meetup organizers, they usually always mention one of their biggest challenges: finding venues. Start learning about the hurdles you'll encounter in this area and the costs it will take to do this in your community. Sometimes nothing beats first-hand research and picking up the phone to find out your options.
For example, you may not have guessed that a coffee shop would be an ideal location for a WordPress meetup. But Ben Lobaugh notes that, "when we do events at coffee shops it typically generates a good interest with people passing by and they stop in and ask."
So consider hosting your meetup at spots where you'll be visible, if you can get away with it. Larger groups will necessarily require larger, more dedicated spaces.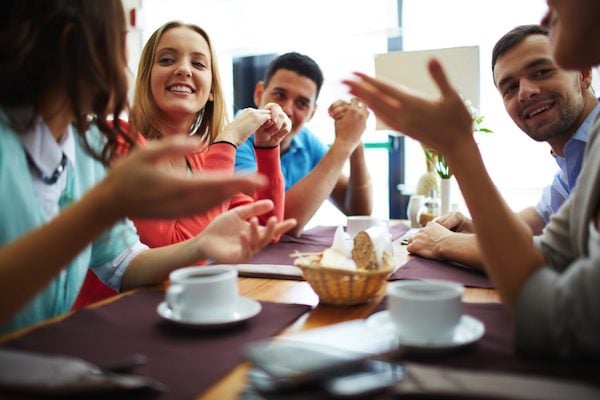 To conclude: keep your motivation high by having the right motivation
When you run a meetup, the motivation and drive shouldn't be financial. Actually, it can't be, if you're planning to be a part of the WordPress Foundation.
As Andy Reid has said in his blog about Facebook events, "event organizing is often a very hard thankless job."
The commitment to run a meetup group should come from wanting to give back. It usually works well when you team up with others. If you can divvy the work and attract volunteers, you'll find the load a lot lighter.
And, as Tony shares with us,
A person will be most successful in a group leadership position with a love for people and a true desire to make lives better. Everything else falls out of that viewpoint. You can hold your Meetup in a dirty bar or a gleaming executive classroom, those details do not matter. The pure intention of bringing a like-minded individuals together into a cohesive group is the most important core principle.