Tattoos are (nearly) forever. So you want to make sure that the font you choose to script into your skin is as perfect as it can possibly be. The same holds true of your website. If you follow best practices, you're not changing up themes and fonts terribly often. So if you're looking for an edgy, indie aesthetic for your website, you can't go wrong iwth any of these tattoo fonts.
Subscribe To Our Youtube Channel
Free Tattoo Fonts
1. Tuamotu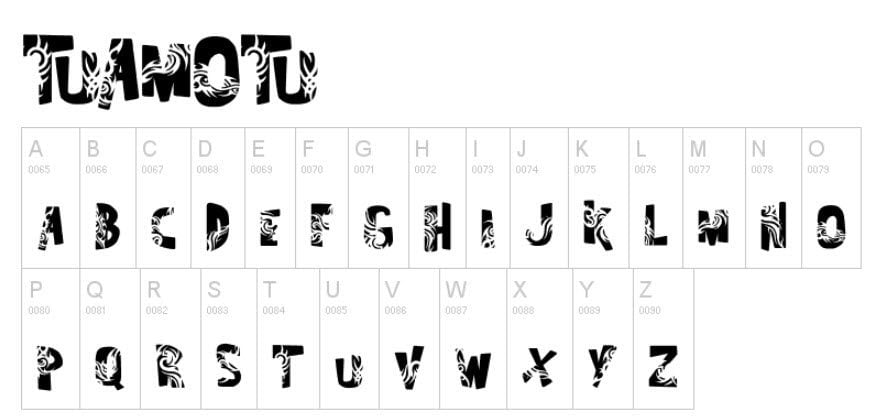 Nothing says tattoo quite like tribal designs, so loading this onto your website (or potentially your bicep) will make sure you stay on-brand and on-point with your tattoo script prowess.
2. Blackletter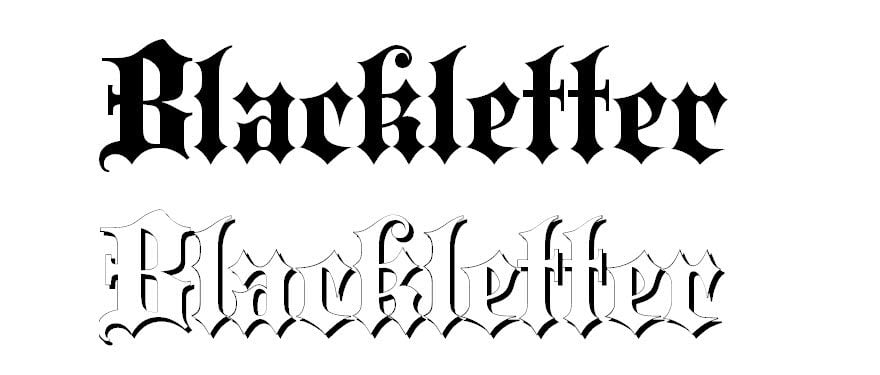 Another staple of tattoos, Blackletter evokes the gothic and traditional tattoo script we're used to seeing accompany skulls, crosses, and emblazoned on belt buckles.
3. Crux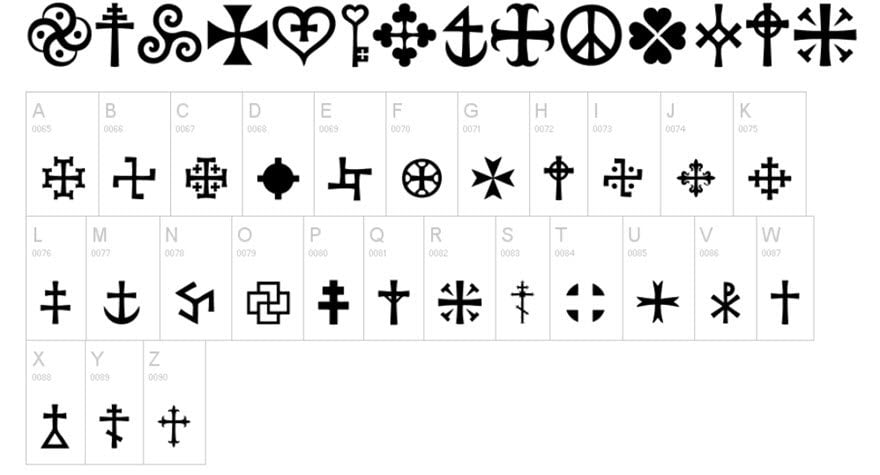 Crux is the Wingdings of free tattoo fonts. You get scalable symbols and iconography to bolster any other tattoo script you choose. With staples from various styles, installing this set is a no-brainer.
4. MOM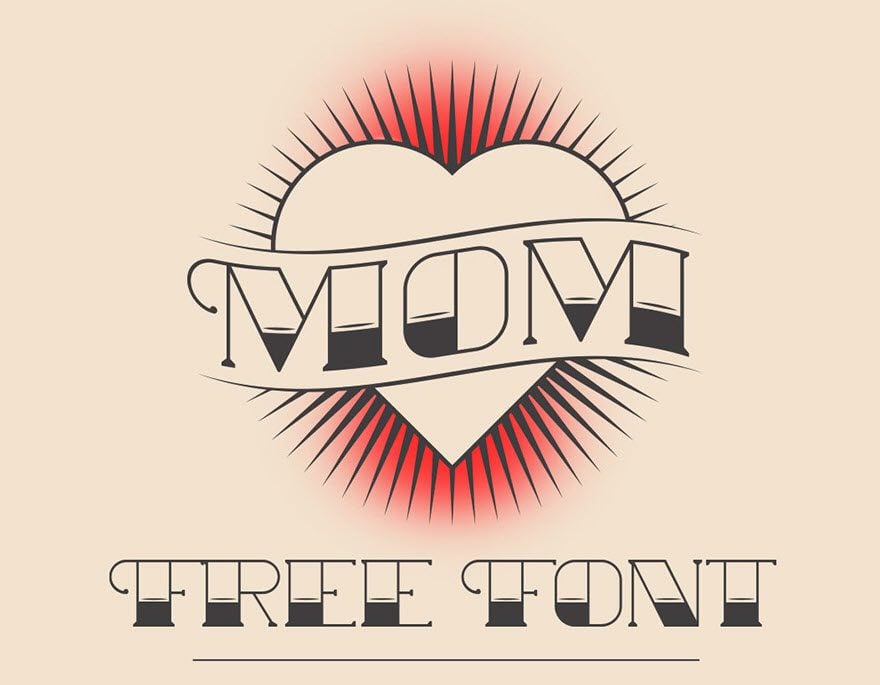 We are just so happy this exists.
5. Sailor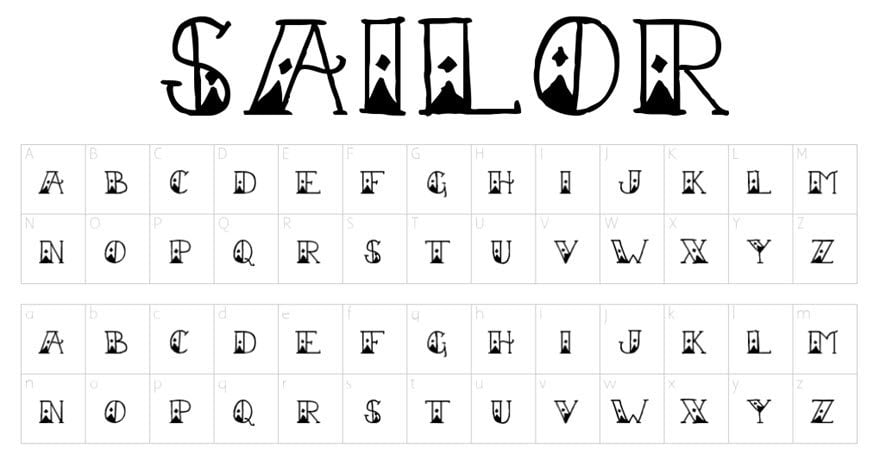 If Captain Cook down below isn't in your budget, but you want a vintage, sailor theme on your website without the cost, you can't go wrong with the aptly named Sailor.
6. Tribal Tattoo

Tribal Tattoo is another icon font that keeps the South Pacific them alive. Every major character is mapped to a different icon, from upper-case, lower-case, numbers, and special characters.
7. Tattoo Vieja Escuela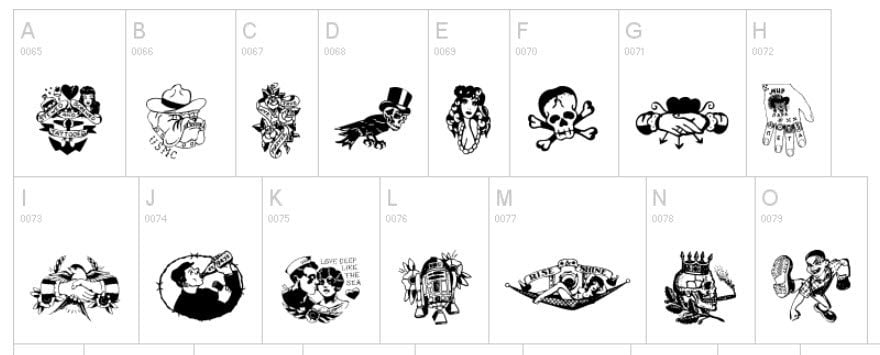 Tattoo Vieja Escuela is an amazing set of icons, but you need to be careful when using them on your website. There are copyrighted characters and images within the font, so while using them for inspiration or even mock-ups will be perfectly okay, putting them out in a commercial capacity could land you in some hot water.
8. Loopy

Loopy is one of the coolest fonts we have ever seen. Not only does look awesome on your website, you can also use it to design some very awesome tattoos. On top of that — and this is why it's so cool — it is the only font we have ever seen that comes with full-on instructions for use.

That's dedication and creativity, and we respect that a lot.
9. Cute Tattoo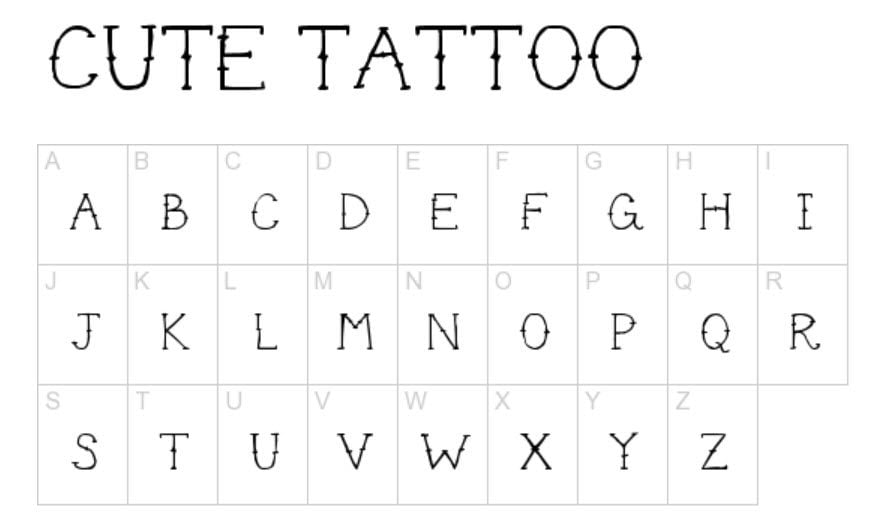 While the name Cute Tattoo doesn't necessarily indicate something everyone would want to be etched into them (or maybe anything) permanently, the font itself is a unique, hand-drawn take on a serif font that looks just as at home on your forearm, neck, or back as it does the About Us page for your organic pet food and livery store.
10. Barbed Ink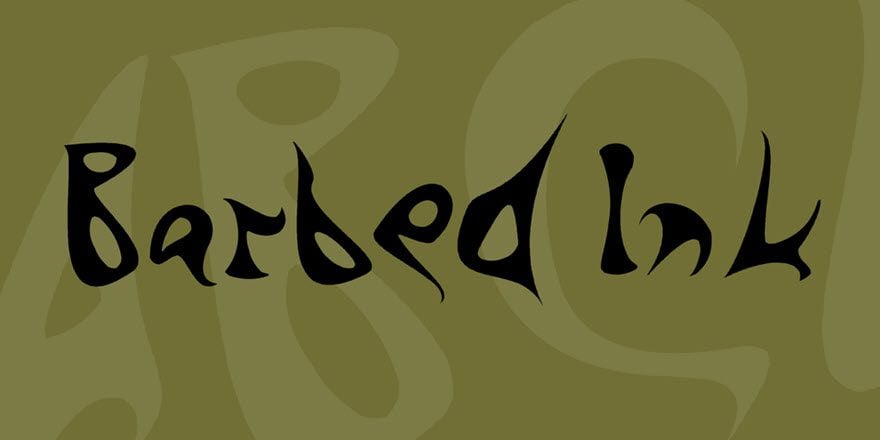 The thematic opposite of Cute Tattoo, Barbed Ink is a thick-lined, sans-serif script that you can use to both decorate and headline. While it probably won't work great for a body font on your website, it is absolutely a font for your body. With its warped and distored lines, a designer could easily manipulate Barbed Ink into a semi-abstract work of art.
11. Drunk Tattoo
The winner of the best tattoo font name goes to Drunk Tattoo. While we don't endorse nor promote going out and getting one yourself, we can't not be curious about what kind of art led to the creation of this font.
12. Los Angeles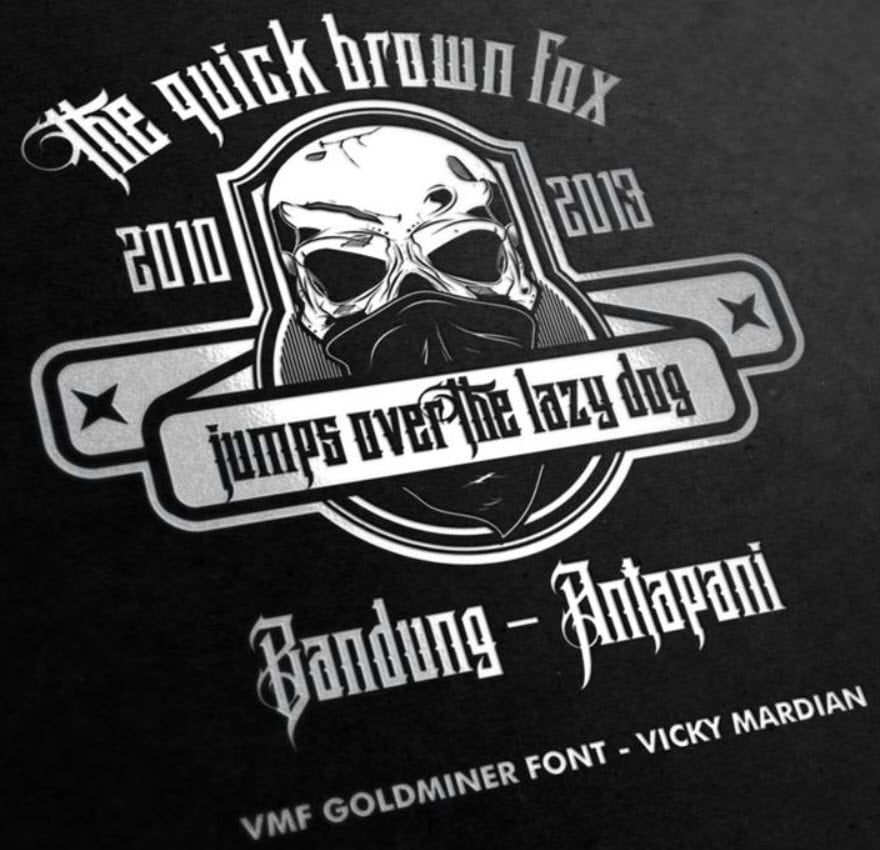 If you want your website to evoke leather jackets and biker bars, Los Angeles is hands-down the best choice you can get. We personally can't wait to be driving down the freeway and seeing a real jacket emblazoned with the logo for this font that says the quick brown fox jumps over the lazy dog. But if you can't wait for that to happen, your website can be a perfectly fine substitute.
13. Original Gangsta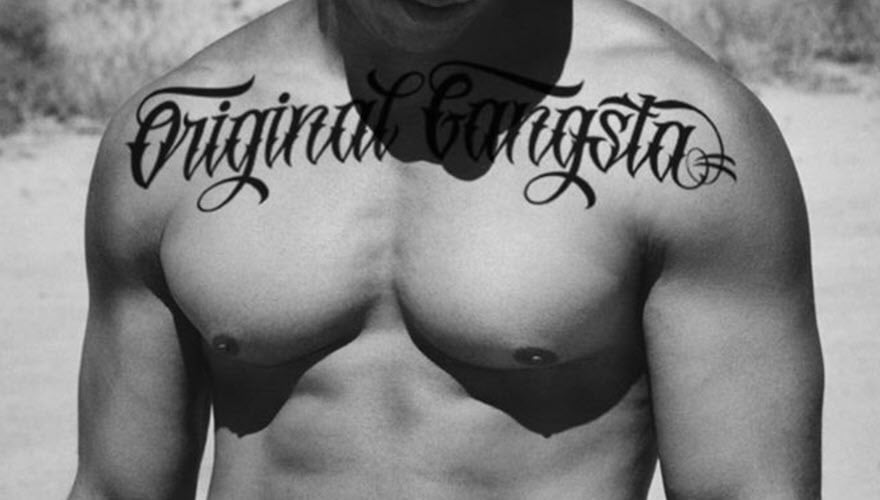 Not all of us can pull off the shoulder-to-shoulder tattoo. That's okay. With Original Gangsta, we don't have to. Our websites can be overrun with headlines written in this interesting serif font. We have lots of smooth edges and curls, but at the same time sharp edges and serifs give it a slightly edgier feel.
14. Tribal and Tribal Two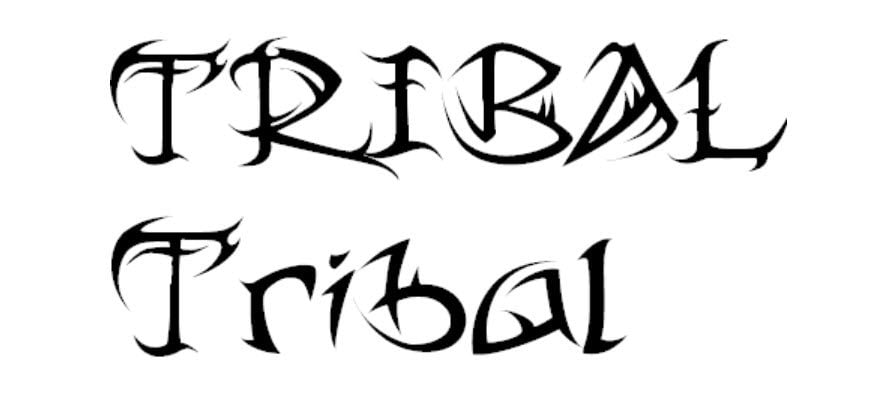 Rounding out the free options on our list, we thought we'd make sure that all your tribal needs were met. Tribal and Tribal Two give you the rest of the tools you need to make your website flush with tattoo style. Use some of the icons above and then this tattoo script to test out your next trip to the tattoo parlor or give your visitors a downloadable template so they can deck themselves out the same way you did.
1. Captain Cook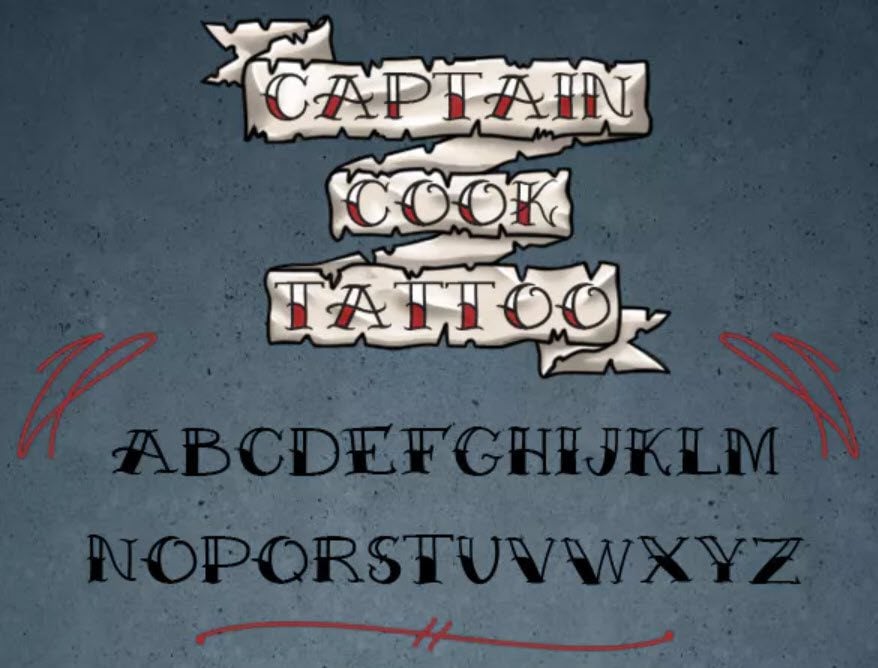 Sailors aren't the only ones who can enjoy this tattoo script. Whether your website needs a vintage feel or just a little personality, ten bucks is a perfect price to pay for a versatile font like this.
2. Sacred Geometry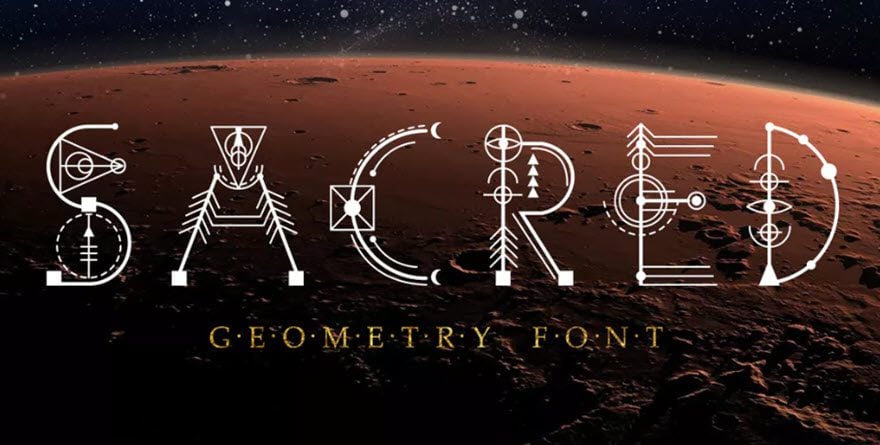 Not quite an icon font, Sacred Geometry lets you be incredibly creative with how you design your site (or the site on your back that's perfect for some ink). Obviously filled with geometric shapes that are packed full of history, the last thing people can claim is that you used a tattoo script devoid of meaning.
3. Beautylove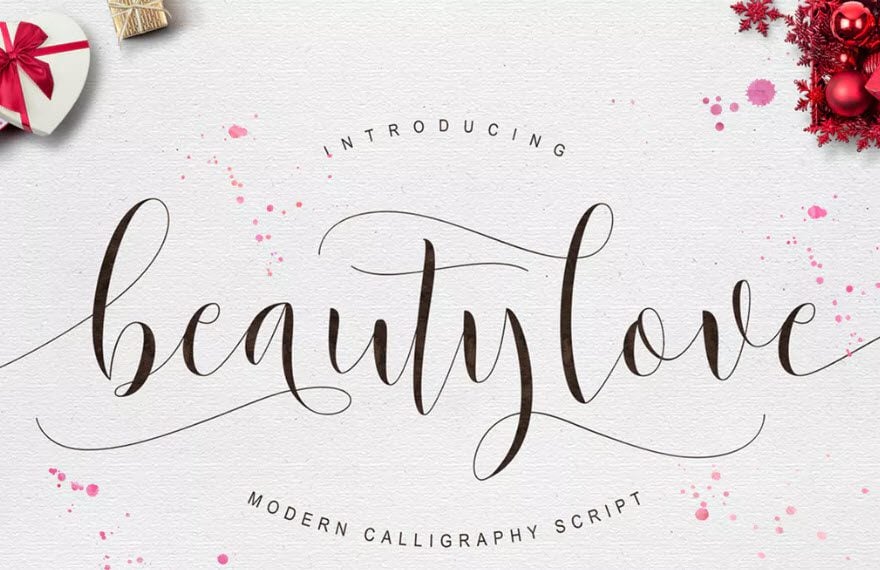 Not all tattoos are full of hard lines and pictures. You might want to showcase quotes that hold value to you. Your brand might have ideals that you base on something truly meaningful. Whether it's going on an about page or your wrist or ribcage, Beautylove is a tattoo script that will convey the sentiment you intend.
4. Tribal Dragon

We think Tribal Dragon speaks for itself. As tattoo fonts go, this one is pretty magnificent.
5. Blood On My Blade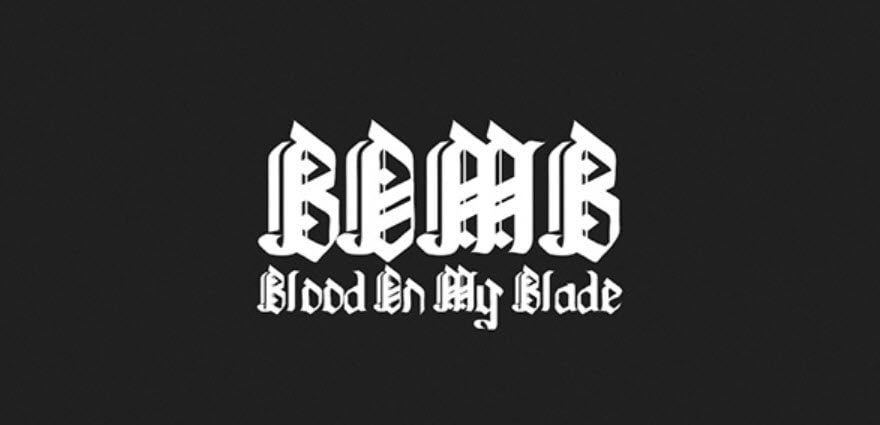 Gothic and, as described by the creator, "an aggressive gothic font inspired by tattoo and West Coast style," Blood On My Blade is one of those fonts that when people see on your website, they will know exactly who you're marketing toward and what your brand stands for. Font choice is about style, and this one has its fair share. Plus, it's only $5.
6. Typewriter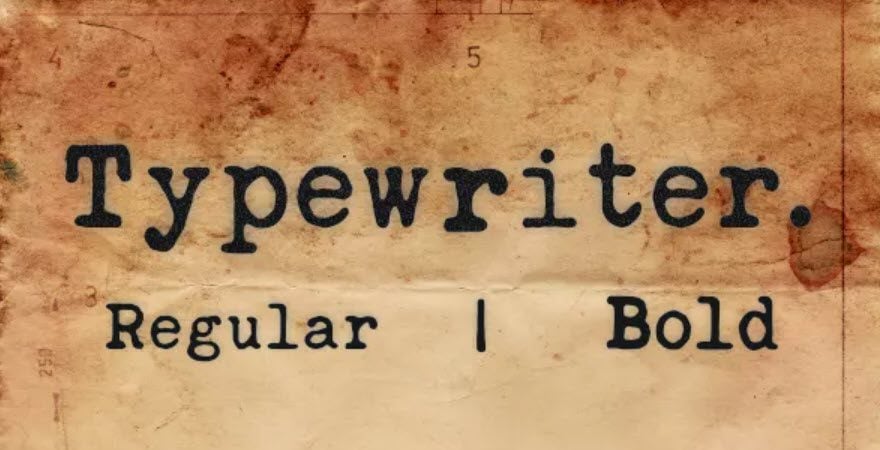 Some of the best tattoos aren't the flashy ones. They're the simple ones that make a statement. Typewriter can absolutely help you do that. It's clean, but not too clean. It's bold, yet simple. And it's $12 to buy. You can't even find a real typewriter at a garage sale for that.
7. Funkies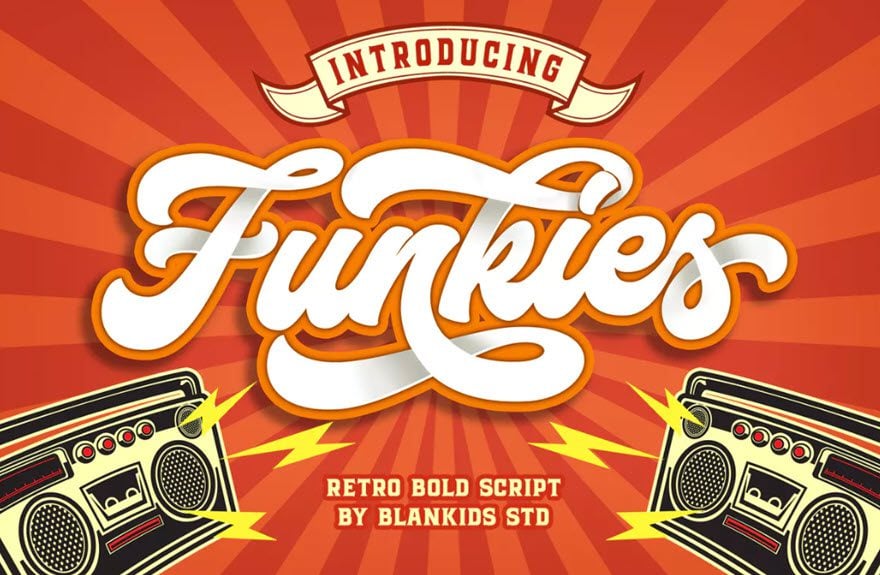 Funkies is just that — funky. The tattoo script is big, bold, and not for a website or person who wants to present themselves in any way remotely subdued. However, if making a statement is your primary goal, Funkies is just the way to do it. You will definitely not go unnoticed. And if you're putting Funkies on your body or at the top of your site, that's exactly what you're looking for in a font.
Still Can't Decide? Try One At Random!

If you're having a hard time deciding exactly what style you want to put into ink, make sure you try the Tattoo Font Generator. The website shoots out your text in a randomly generated tattoo script. You won't be able to download the font itself from the generator, but it is a fantastic way to see what your options are and how your particular wordmark may look in any number of fonts. Then you can go to that creator's market and grab it for yourself.
Conclusion
Hopefully, you've found something on the list that's worth inking into your website or your skin. There are as many tattoo fonts out there as there are different styles of handwriting. At the end of the day, these are some of not only the most iconic and classic styles of fonts used for tattoos, but these are also some of the most unique and interesting fonts we could think of for website, too. So if you want your site to truly stand out and make a statement about itself, forego PT Sans, Open Sans, Helvetica, or Arial, and maybe opt for one of these instead.
What kind of project do you use tattoo fonts for?
Article featured image by NastyaBob / shutterstock.com