This post is part of our Customer Spotlight series. If you have an interesting story to tell and would like to share your experience with WordPress and Elegant Themes on our blog, please contact us!
As a public speaker and the author of seven books, my website is key to my livelihood. It's my virtual storefront to the world. A professional web presence isn't just desired; it's imperative.
But I have to confess something: When I'm not writing and speaking, I'm tweaking.
No, not the meth kind, although Breaking Bad is my favorite show. (I was even on a commercial for the show and interviewed Jonathan Banks for Huffington Post. I even own a copy of Season 1 signed by Anna Gunn and Vince Gilligan.)
But I digress…
No, I mean the website kind of tweaker. I'm talking about the type who likes experimenting with different plugins, themes, code, and other doohickeys. I'll be happy with my site and then, maybe a week later, I'll see something cool on another site and wonder if I can implement it.
The Limits of Tweaking
If tweaking means that I break a few things in the process, so be it. WPEngine provides great backup and recovery tools, not to mention first-class support. I've used WordPress for nearly five years now and I know enough to be dangerous.
Still, I'm not a full-time developer. Some website changes I just couldn't make on my own. (WordPress might be open source, but there's a world of difference between free speech and free beer.) "The community" wasn't going to fix my website or make major changes for me.
In the past, of course, major and even some relatively minor changes to my site involved contacting my web developer. I have nothing but good things to say about him; he is a friend of mine. He responded to every one of my queries and his turnaround time was stellar. Still, I was far from his only client. Absent an emergency, he couldn't just drop everything that he was doing because I wanted to change something on my site. Do unto others…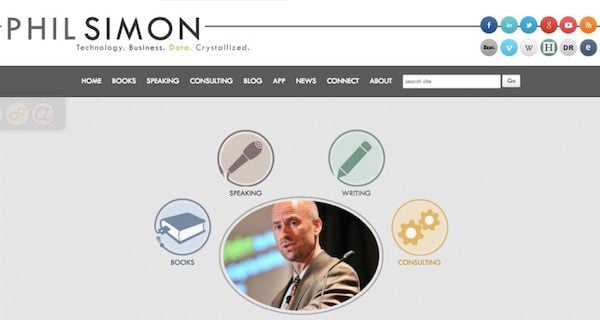 The previous incarnation of site ran on Twitter Bootstrap. At the end of last year, though, I had reached a tipping point. First, I wanted a fresh web presence before the release of my new book, Message Not Received. Second, I was tired of cobbling together a bunch of kludges to make my site do what I wanted it to do. (The effect on site speed was noticeable).
In short, I wanted a theme that "shipped" with a great deal of native functionality. Specifically, I'm talking about tabs, new page layouts, toggles, sliders, and the like. I wanted a visually compelling website that was relatively easy for an intermediate WordPress guy to maintain. Beyond that, I didn't want to depend on anyone else to make fairly significant changes for me. For instance, with Bootstrap, I could not easily switch to from a two-column layout to three. I very much wanted to be able to easily tweak page layouts without calling a developer or learning PHP and CSS.
I started search for a theme that would let me accomplish all of these goals.
As I said, I'm a tweaker.
Why Divi?
Drag-and-drop themes seem to have come a long way in the last few years. After reading Chris Lema's post on the subject, I experimented with several options over a one-month period before I met a Divi developer on Twitter. We started talking. She let me kick Divi and its tires in a sandbox. (This is never a bad thing when making such an important decision. You can do research on themes all day long; there's nothing like being able to create pages yourself. I can't recommend this highly enough.)
It took a little practice, but within an hour I got the hang of the Divi visual builder. I was able to replicate most of my old pages and improve upon ones that didn't flow properly. In addition, Divi obviated the need many separate plugins I had used to piece together the old site. The theme ships with tabs, accordions, mega menus, toggles, custom sidebars, and much more. Divi lets me do just that—and more.
Babs (my developer) tweaked the CSS to my specifications. I pushed my staging site live and, voila!, I was live.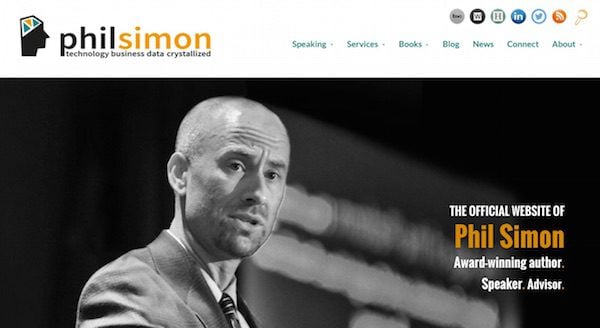 The Results
Almost immediately, I saw an increase in site traffic. People started complimented me on my website, and the mobile experience is fantastic. When I speak to potential clients, the conversation these days almost always starts with, "I love your site."
Does your site do the same for your organization?
Article thumbnail image by Rabbizy / shutterstock.com