Social media has quickly become the lifeblood of the internet, and your website's social sharing strategy should be a top priority. Placing sharing buttons in your sidebar isn't enough. Floating social media bars filled with disparate and disorganized badges looks tacky and unprofessional. We want to build something better – a plugin that effectively encourages visitors to share your content without sacrificing your website's beautiful design. We want to introduce a new set of integration areas and methods, make them easier than ever to configure, and make them look good too! In short, we want to get you more shares and do it in style. That's where Monarch comes in.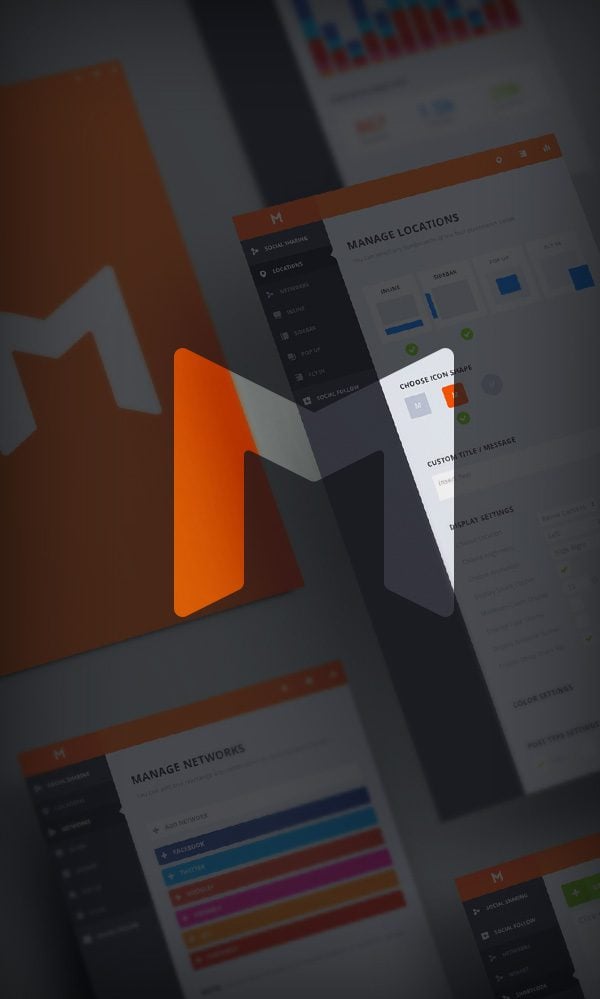 Social Sharing Done Right
Monarch is still in its early stages of development. We have a great list of features planned, but it's not too late to put in your requests! We would love to hear your suggestions. Let us know what type of features you want in a social sharing plugin in the comments, and stay tuned for more details about Monarch in the near future!