Is it just me or does it seem like the older you get the less time there is in the day to breathe let alone deal with life and business? (*sigh*) Well, as if life couldn't get busy enough, if you're an online entrepreneur, then your life has the added task of Social Media.
Ah… Social Media.
It's something many of us hate to love and love to hate, am I right? In this day and age, Social Media is massive and massively important for connecting with your audience and making it easy for them to connect with you and recommend you to others with similar interests.
However, for as much as we would all like to be masters of our social media channels (and not spend hours every day keeping up with everything), few of us actually know how to do it. But rest assured, you don't have to be a Social Media mastermind to keep up with and monitor your online social impact.
Whether you want to monitor who is talking about you and your business or you want to monitor what posts are being gobbled up and which are tossed to the wayside, there are plenty of online tools to help you get an eagle eye view of where your energy is best spent.

Getting an idea of what happens to your tweets after they're sent can be tricky if you try going at it alone. Thankfully, Twitter has a free Analytics tool that you can use to see and track things on your Twitter account.
Twitter Analytics lets you track your activity over any given timeframe to see how many impressions your tweets received. You can see the impressions and level of engagement on each post you made over that time and summaries of engagement, clicks, retweets, favorites and replies. There is even the option to see how many followers you have gained during a certain amount of time, and exporting all your data is pretty easy.
Its layout is simple and has an easy to understand interface which makes it a great tool to start using.

Pinterest is the new hotspot for driving traffic to your site, but it's not always easy to figure out what's working and what your audience likes.
You can quickly set up your Pinterest Analytics account to start seeing your daily impressions and viewers, the level of engagement, and the activity of pins from your blog (you need to link your site to your account and then verify it for that part.)
If you have a personal account, then you will need to convert it to a business account, but nothing about your account changes dramatically. The only downside to this is that if you run multiple blogs but use only one Pinterest account, you can only link to one of your site's to get that data from there.
Sumall

If you're looking for a free method for monitoring your social accounts, then be sure to check out Sumall.
This is hands down one of the best free SM monitoring tools around. Sumall allows your to track multiple accounts including Google +, Facebook, Twitter, and Instagram. There is a ton of other platforms you can track, but those are the main social feeds and you can add an unlimited amount of them.
As a monitoring tool, you can get an idea of engagement across your feeds to see what is working and what isn't. As of right now, they are transitioning into a new dashboard that is supposed to make this easier. However, time will tell if it really does.
You can upgrade to $9 a month for additional features, or your can choose to have all your reports sent to in an appealing layout for a little over $50. There are also features like tracking email campaigns, Google Analytics, Etsy, Shopify and many more, so you can monitor other things than just social media.
It should be noted that Sumall doesn't let you post from the dashboard to your social feeds. It is simply a dashboard for monitoring the metrics of the feeds you add.

SproutSocial does it all: publishing, monitoring, analytics, team collaboration, and more. The dashboard is one of the better ones out there and it makes it easier for your to not miss out on responding to tweets or other mentions and engaging your audience.
The dashboard works with Facebook, Twitter, LinkedIn, and Google Plus, and generates some of the best looking and easy to understand reports around. However, all of this great stuff comes with a price — $59 per month for the starter pack to be exact. This can be a bit high for some, but if social media marketing is where your focus is needed for your business, then a platform like this one can be a worthwhile investment.
They have a 14-day trial that you use to test out to see how you like it.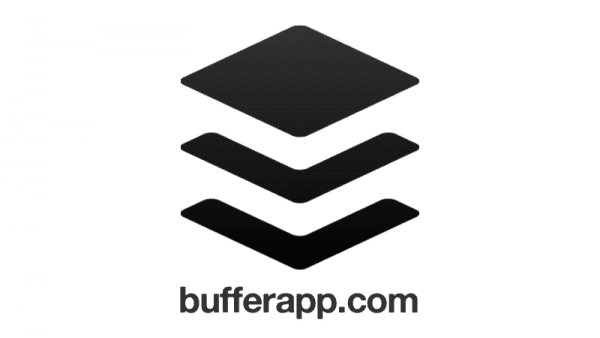 Buffer is best known as a social media publishing tool, but what many fail to realize it that it also comes with an analytics section in the dashboard.
The free version of Buffer will let you see the who marked your recent tweets as favorite and which were retweeted, mentioned or clicked on. However, to unlock the full analysis and other insights, then you'll have to upgrade to the Awesome plan.
At just $10 a month for Buffer (less if you pay for a full year), it's a pretty decent price for what you can do with it. Since Buffer comes with Google Chrome extensions, mobile apps, and other impressive features, it's definitely a time saver in the world of Social Media.
Hootsuite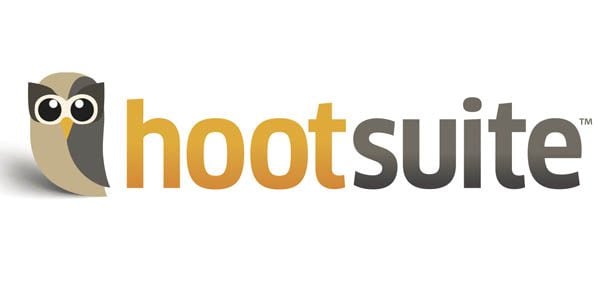 Hootsuite is best known as a social media management software, however, it does more than just help you manage your social feeds from one place. The dashboard also has an analytics tab where you can generate reports on the platforms you're managing.
You can create reports like general Twitter and Facebook overviews, a summary or detailed report for Twitter, Facebook, and LinkedIn Page Insights, as well as Google Analytics. The free plan only lets you generate a basic Twitter Overview, but upgrading to Pro (starting at just under $15) opens the other report options and many more features in Hootsuite.
Considering the fact that $15 unlocks the ability to add up to 100 social platforms, this one does give you more for your money, plus you get the management aspect on top of the monitoring elements stuffed inside.

So… Hootsuite is great for a lot of reasons, but it's not always what everyone wants (I personally get overwhelmed by the clutter of the feeds…) If you like the idea of Hootsuite, but you're looking for something that works better for B2B companies and that has a cleaner interface, then OktoPost is a great alternative.
Like Hootsuite, OktoPost allows you to monitor and publish across multiple platforms including being able to monitor and measure your reach through the campaign analytics option built-in to the software. One of the downsides to this one is the cost — starting at $50 per month. Other than that, it seems to be pretty great.

Mention is a bit different than the ones I've listed so far. Instead of monitoring your social feeds, Mention monitors, well, mentions.
The software and dashboard monitors the entire web and lets you know when your predefined Alerts (you can set it up to alert you when someone mentions you, your company, there is an @mention, etc.) happen — all in real time. You can even respond to your connected accounts like Facebook and Twitter from the dashboard, and generate reports.
The interface is nice and clean, and the fact that you can see who in the world is talking about you that very moment is rather cool. Their Basic plan is free but only covers 1 mention and 250 mentions per month. The priced plans with more features and options starts at $29 per month and goes all the way up to $299.
Wrapping It Up
There are a few ways to go about monitoring your online social media, and everyone wants something a little different. Where others have a decent-sized budget to accommodate their needs, some may need to batten down the hatches.
No matter what situation you're in, monitoring your Social Media doesn't have to be as overwhelming as you might think. One misstep that many take is that they never setup a game plan. Simply sitting at the computer for hours with the hope of accomplishing something is going to be a big waste of time.
Publishing, managing and monitoring is part of the bigger picture and each aspect needs an end goal. If you know your goals, then picking and using a social media tool will help, but with that game plan in place, your results with likely skyrocket.
It can be hard to go at this sort of thing alone, but it's not impossible. The one tip I do have is to figure out what you want from Social Media and work backwards from there.
Sumall is a great free way to see what's been happening on your social channels and which posts are working for you. Hootsuite and Buffer are also great for both publishing and analyzing what's your audience likes. And Mention is a cool tool for seeing who is talking about you.
There are plenty of other tools and methods out there to help with managing your social media. Do you guys have any that you like and feel like sharing? Comment below and share your knowledge with the rest of the community. We're all in the same boat and I'm sure there is a wealth of knowledge to go around.
Article Thumbnail by artist Bloomua via Shutterstock