Augmented reality for marketing utilizes AR technology to connect with shoppers on a more personal level, allowing them to "experience" a product virtually before they purchase. AR apps can pair with a number of different products and brand experiences, from cosmetics and furniture companies to books and even in-person events.
When it comes to AR, the name of the game is immersion. Augmented reality for marketing creates a more immersive brand experience for loyal customers and potential prospects. It can also help you create a more personalized brand experience for your audience.
How Does Augmented Reality Work?
AR works by adding interactive, digital components to the real world, usually through the use of a mobile device or website. These digital components can be images or animated elements that enhance the user experience.
Augmented reality for marketing enhances the customer experience by drawing them further into a brand's story or product offerings. AR apps allow brands to give users a sample experience with their product or service, with the goal of converting them to loyal customers. At its heart, AR should be an enhancement of the customer's experience with the brand.
So how can AR enhance the buyer's experience? Let's look at a few ways.
1. Try Before You Buy
Some companies are using AR to let customers try a product before committing to a purchase. This is particularly useful for companies with large or expensive product offerings, such as home furnishing brands. In many cases, a user can simply open the brand's app, then virtually "try" the product.
For example, IKEA's Place app allows users to see what specific pieces of IKEA furniture would look like in their homes. Rather than only allowing users to try one piece of furniture at a time, Place lets you virtually furnish an entire room. Users can mix and match furniture from different collections to find the pieces that work best for their home.
Home improvement stores such as Home Depot and Lowe's have app features that allow users to try their products, too. Home Depot's Project Color allows users to virtually try out paint colors before they choose and purchase paints. And, the Lowe's app lets customers use their cell phones to place big-ticket items like grills and outdoor furniture in their space at home before buying.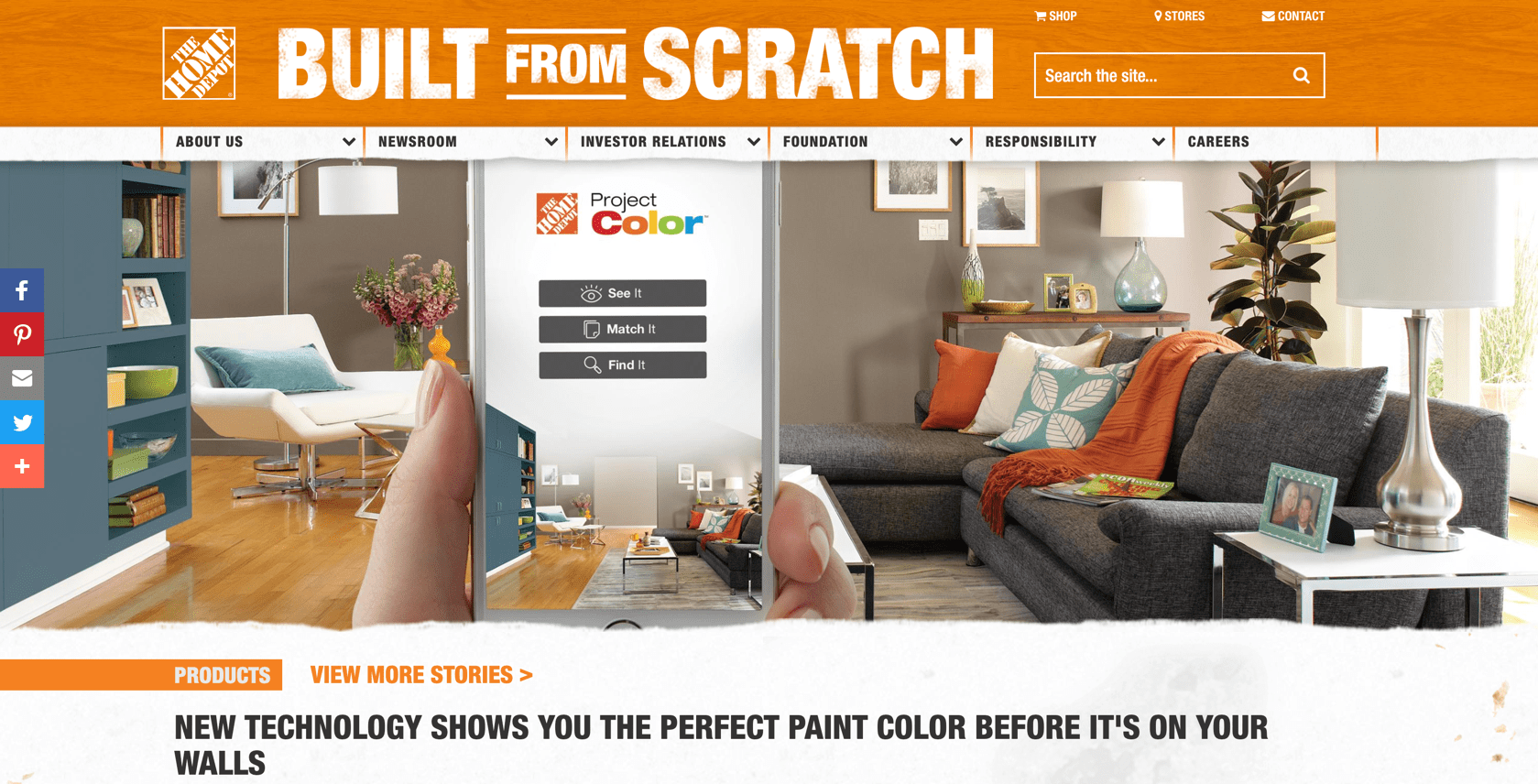 Sephora's Visual Artist AR allows users to try on makeup before they buy. In addition to testing individual products through the app, customers can also try out looks and makeup combinations created exclusively for the brand by select experts.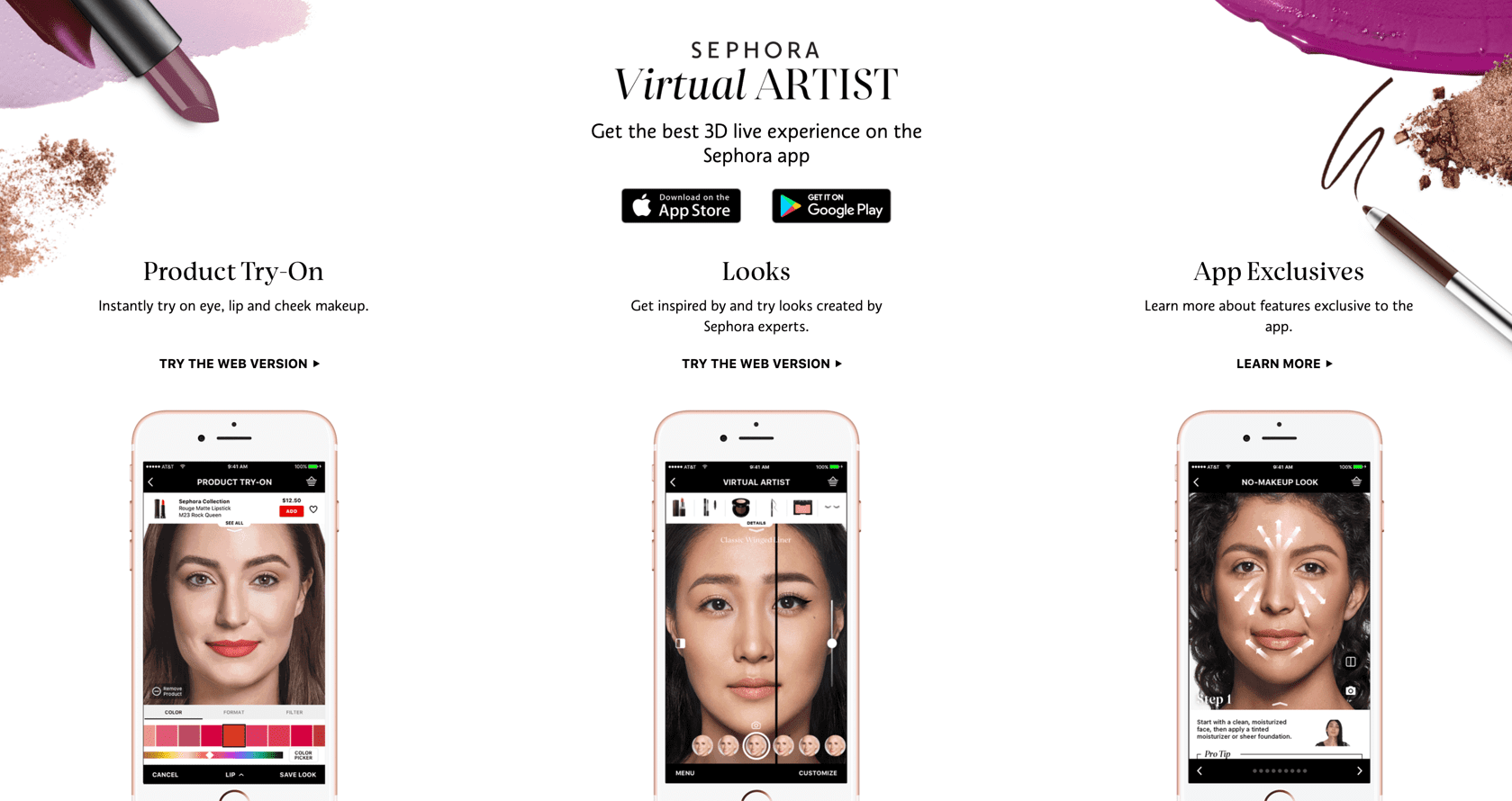 Want to apply "try before you buy" augmented reality for marketing? If you sell physical products your customers will either wear or place in their homes, this could be a great way to go.
2. Gamification
AR can gamify everyday activities, like exercising. Some apps that have leveraged AR to get users moving include Pokemon Go, an AR that allows players to "catch" Pokemon in the real world by going to specific physical locations.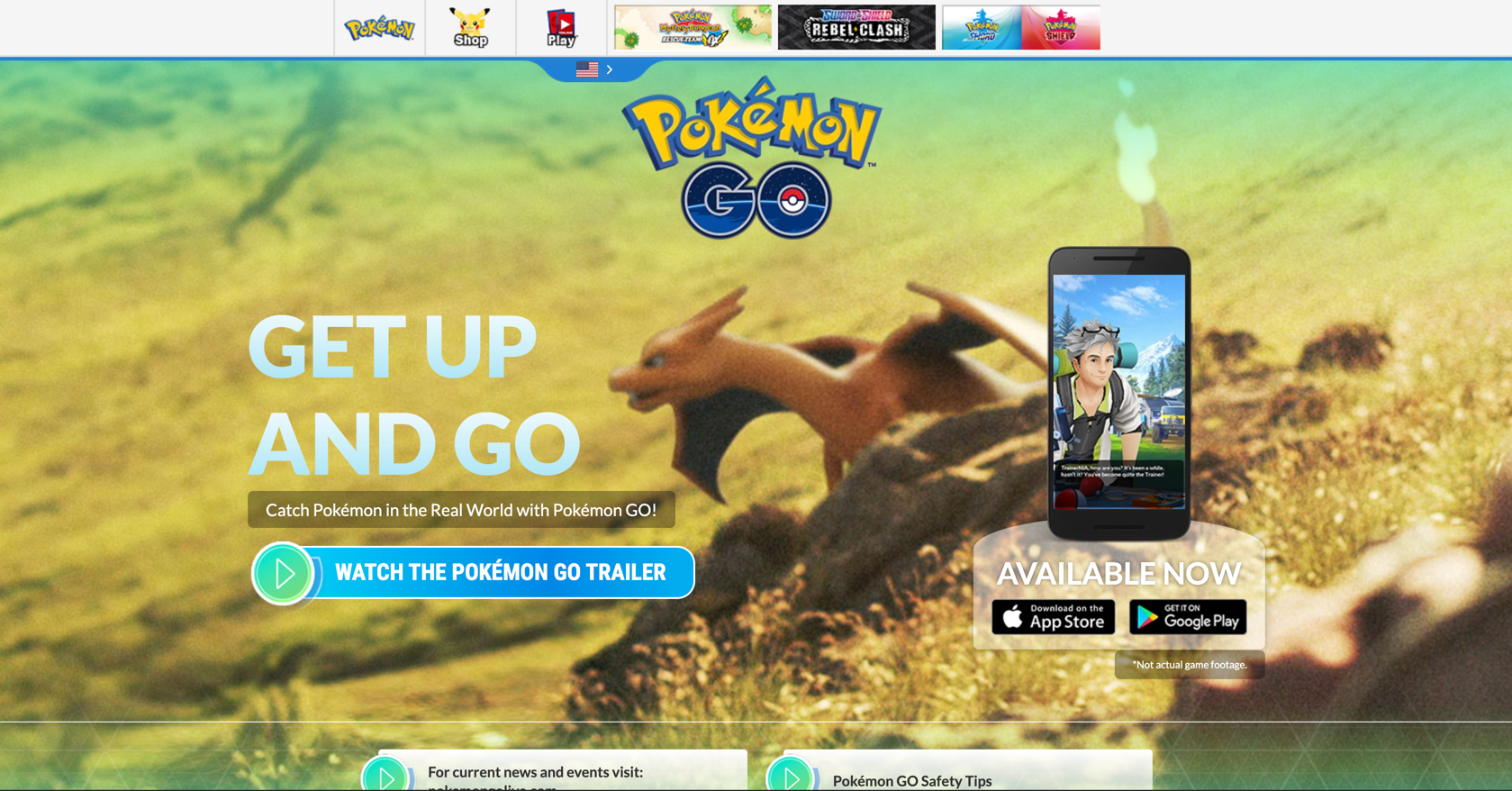 Additionally, the Zombies Run app gamifies running by simulating a zombie attack in augmented reality. Players outrun zombie chases and go on secret missions to save their world from the zombie apocalypse.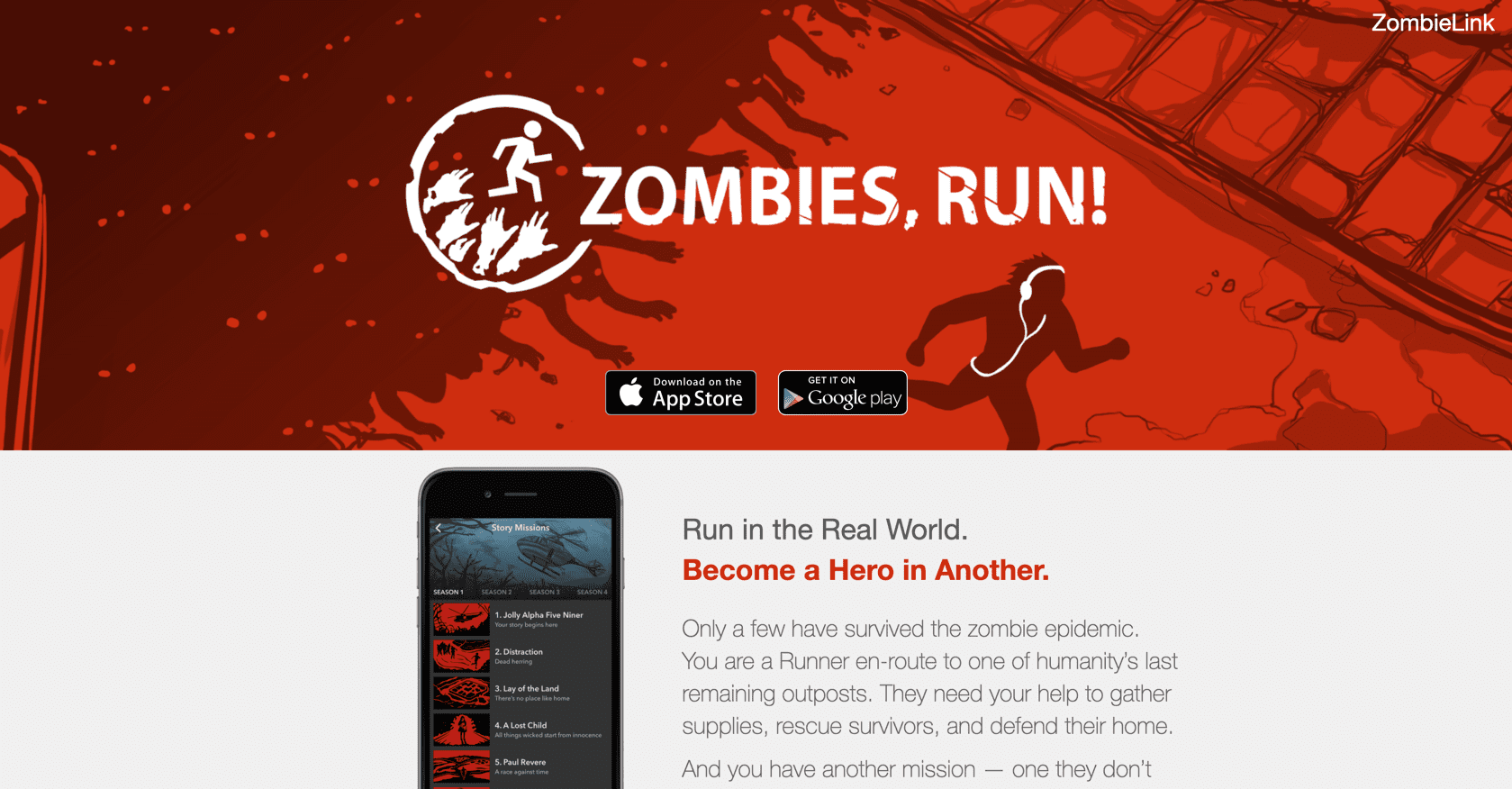 Wondering about adopting gamification augmented reality for marketing in your brand strategy? Consider whether your brand experience lends itself to physical activity or a daily habit. Creating a game around essential daily activities such as exercise can help users develop an entirely new relationship with habits they dreaded before.
3. Interact with Stories and Brands
AR can become a seamless, immersive extension of entertainment- and media-focused brands. Children's books, games, and activities are prime products that can be enhanced by AR. It can bring the pages of a book to life through a phone or tablet screen. In fact, Amazon has a selection of AR children's books on its website.
Fans of the Harry Potter universe can experience another layer of immersion into J.K. Rowling's wizarding world through the AR game Harry Potter: Wizards Unite. Players become wizards working for the Ministry of Magic, who must train to respond to magical SOS situations and defeat dark wizards. Like Pokemon Go, players interact with lifelike elements of Harry's world through their mobile phone screens.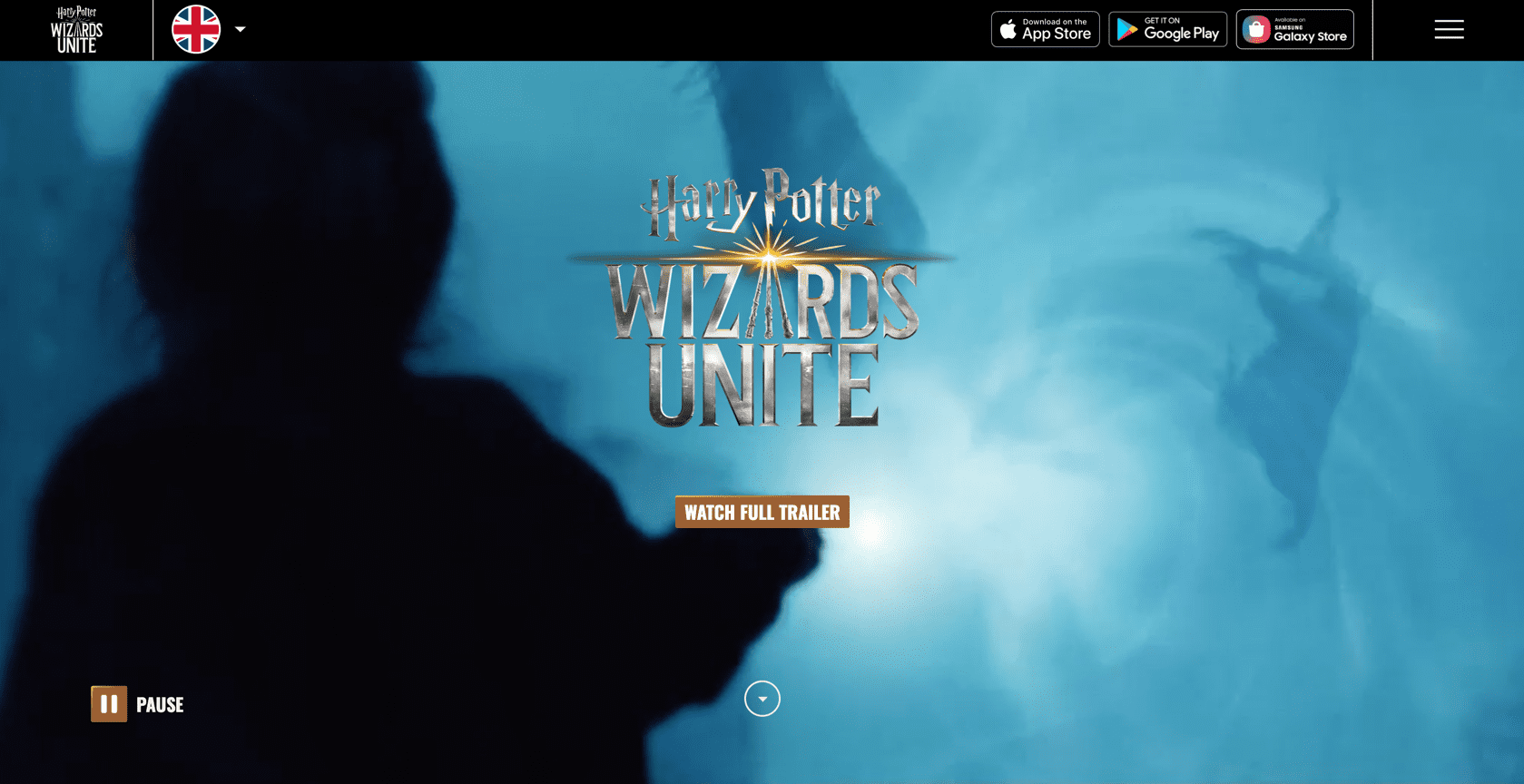 Interested in enhancing your story experience through augmented reality for marketing? Fans of popular franchises love to immerse themselves in their favorite worlds. If your business creates books, movies, music, or immersive stories, consider enhancing the worlds you're building through AR.
4. Improve Nutrition and Fitness
AR can be leveraged to help users improve their nutrition and fitness. For example, the Suggestic app provides personalized meal suggestions based on data the user provides. In addition to suggesting a custom menu, the app also provides restaurant menu items that fit the user's plan. App users have a range of tools at their fingertips to help them make more nutritional choices.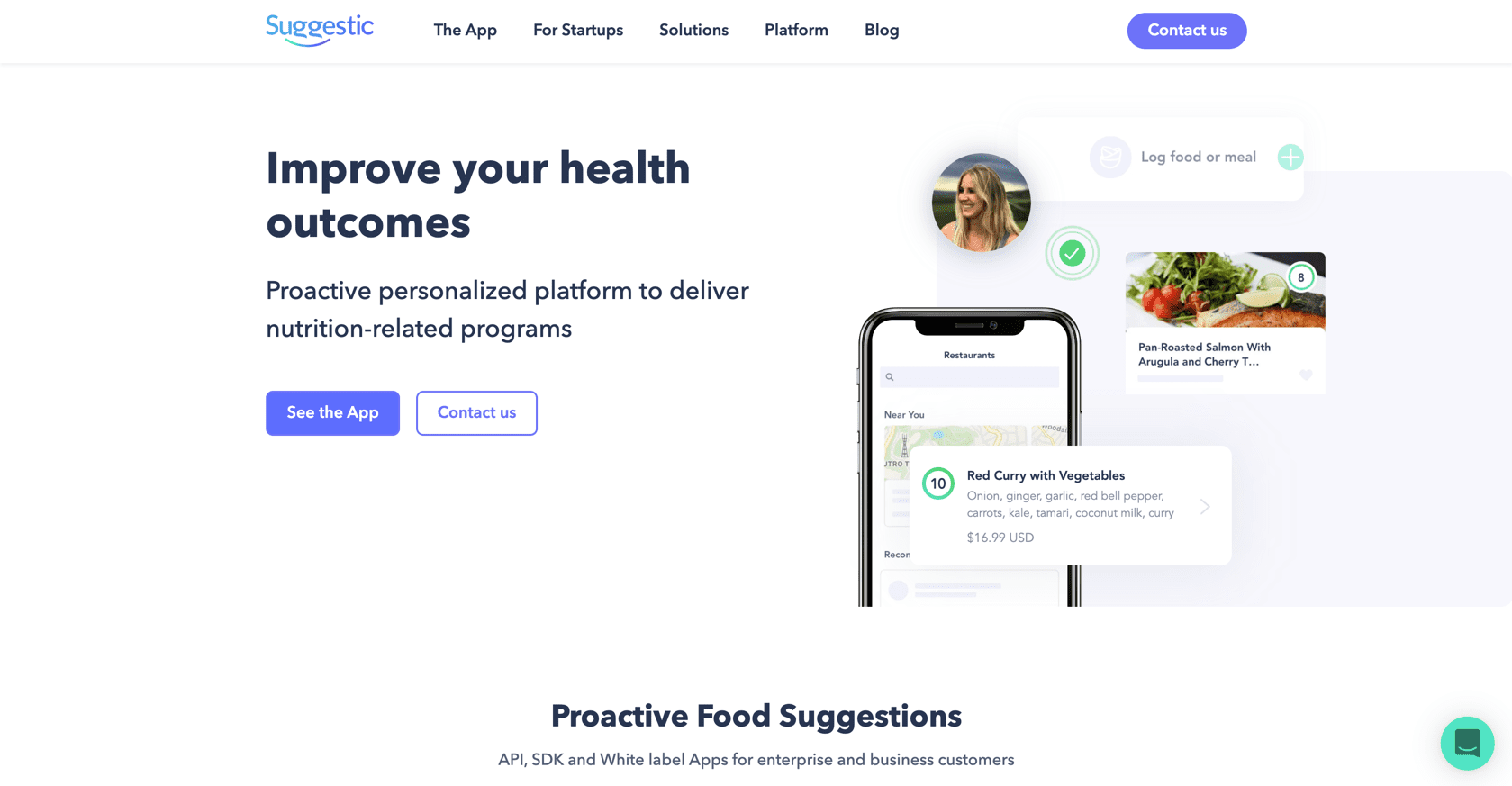 Additionally, AR can help gamify or track fitness routines, such as with the Zombies Run app mentioned above.
Want to use augmented reality for marketing for your nutrition or fitness brand? Consider common questions and challenges your clients or customers face, and whether AR can help ease those pains.
5. Improve Ease of Use
Augmented reality for marketing can help make life easier in some cases. For example, it can help improve ease of use for certain products and services. Hyundai's AR owner's manual is a great example of improved ease of use.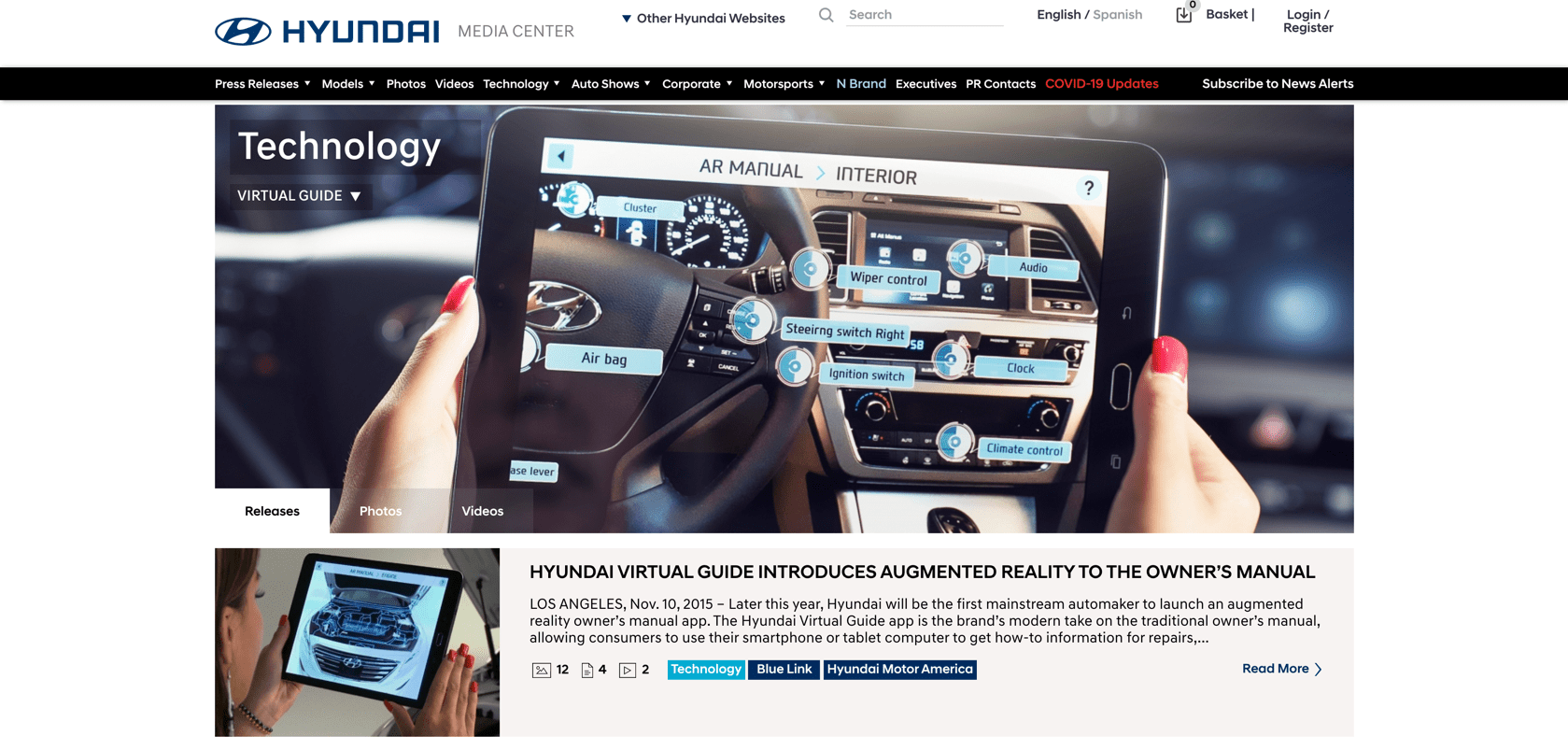 In addition, Mercedes-Benz has teased an AR windshield concept that provides drivers with enhanced GPS-style information. The AR screen provides directional information to drivers as they navigate, eliminating the need to check GPS on a cell phone screen while driving.
Thinking about making your customers' lives easier through augmented reality? Consider common points of complication in your buyers' journey. Can AR improve their experience?
Wrapping Up
Augmented reality for marketing can be an effective way to pull users and potential customers deeper into your brand experience. AR gives customers the chance to:
Try a product before they purchase it
Gamify a daily activity by immersing in your brand
Interact more deeply with the stories or worlds your brand is building
Improve their nutrition and fitness with the help of an app
Improve ease of use for products and services
Is your brand a good candidate for AR? Have you used AR as part of your brand before? Let us know in the comments section.
Featured image via Hurca / shutterstock.com