When developing our themes, we take Security very seriously. Even though we have complete confidence in our team to produce rock-solid themes, we often have our products audited by third party security professional to ensure that nothing slips through the cracks. Recently, we hired Sucuri to do a full code audit and vulnerability assessment of our flagship theme, Divi. Over the past two weeks, Sucuri has been studying and scrutinizing every single line of code in the theme. In the end, not a single significant problem was found.
The code audit found 0 issues. Because of the rarity of an event like this, the review was performed multiple times, each time with the same results. Exceptional job by the Elegant Theme development team.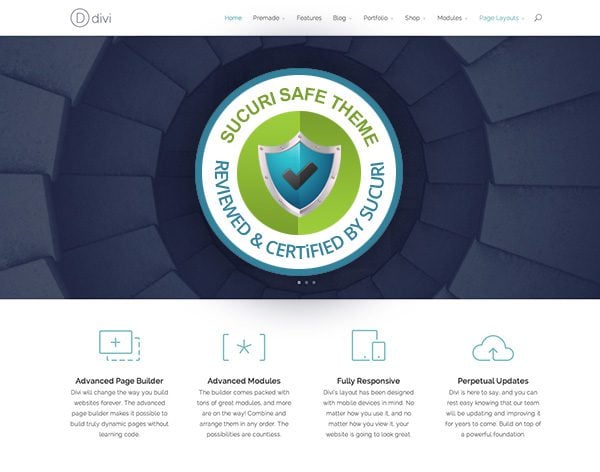 This comes as no surprise to us, but we are still excited to have the hard work of our team validated. It's always great to collaborate with the Sucuri team, and we look forward to continually working together to provide the most solid, secure and dependable themes around.
It is the opinion of the review team that this theme was developed extremely well and as such, the Divi Theme is deserving of the Safe Theme seal. No significant issues were identified during the vulnerability assessment. No issues were identified in the code audit.
Ensuring that the themes you use are secure is extremely important. Using a theme with the Sucuri Safe Seal means that you can relax in the confidence of knowing that your theme has been tested and is trusted by industry-leaders in the field of WordPress security. In other words, we got your back 🙂