This post is part of our Customer Spotlight series. If you have an interesting story to tell and would like to share your experience with WordPress and Elegant Themes on our blog, please contact us!
Hey, I'm Marie, a digital strategist that helps entrepreneurs and small businesses to bring their ideas to life online.
I know, pretty vague, right?
The thing is, web design is really only a small part of what I do, and it took me a few years to really understand what I was doing differently than other designers. A bit of background:
I got my Bachelor of Design degree ~10 or so years ago, and at the time, I was mostly focused on print design, branding, identity, etc. It wasn't until working at a small studio in Toronto that I realized how critical web experience was for business success. As a mostly print-based studio, more and more work was coming in that required a digital component, and if we weren't able to deliver, we knew we couldn't compete with other design studios.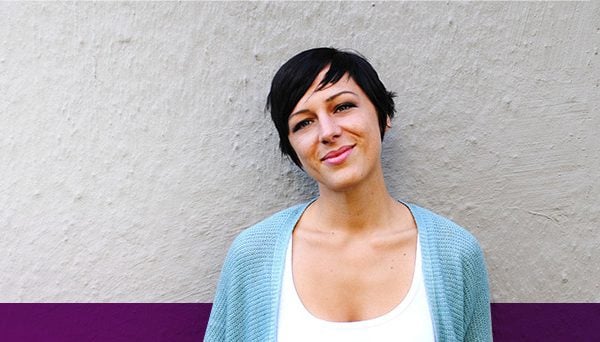 Long story short, in a company of 2, it was up to me to become the "interactive" department of our studio. Lucky for me I was actually really excited about the challenge. I was fascinated with what was possible with the web, and learned how to build my first Content-Managed websites using TextPattern (which most people have never heard of). It was a lot of trial and error, and a lot of learning as I went along. I didn't have many peers who were as involved in web design as I was, so I joined online communities, attended conferences like An Event Apart, and followed tutorials in an effort to learn as much as I could, and streamline my process.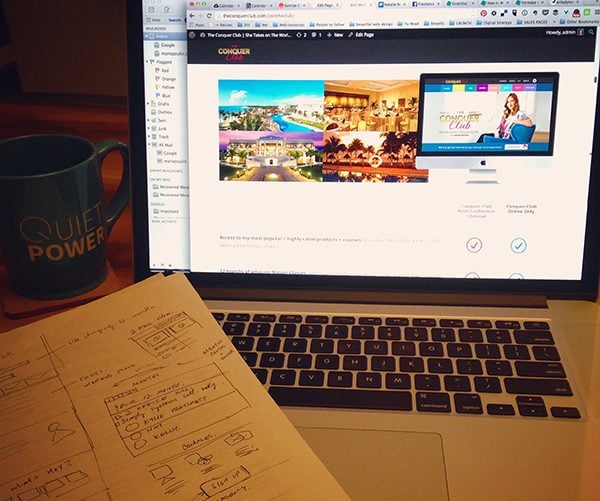 Making The Leap
After 4 years of incredible studio experience, I took the leap and became fully self employed. I knew if I was going to continue to push my career and skills to new heights, it was time to have more control and flexibility over my projects, my working style, and my schedule (I'm a night owl!).
Over the years, I began to work with more and more businesses who already had WordPress websites, and weren't interested in working with a CMS they'd never heard of, let alone knew how to work with! I knew I had to make the switch, and began teaching myself how to work with WordPress.
Figuring It Out As You Go
A few years into freelancing, I outsourced most of the development, having custom themes built for my clients. When my developer took on full-time employment and was no longer available, I decided it was time to learn! I signed up for Elegant Themes. I would take themes apart, and put them back together. I would copy/paste snippets from one theme to another, and edit pieces to see what would happen. Slowly but surely I began to get comfortable with WordPress. (That and dating a programmer sure does help…)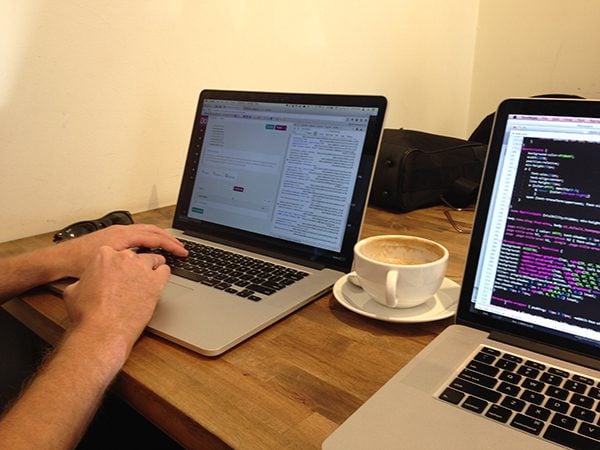 For the last 2 years I've been working consistently with various Elegant Themes as a starting point for my customization, and most recently Divi has been my go-to theme because of it's flexibility and built-in responsiveness. I can safely say that Divi has helped me significantly reduce my development time!
From Web Design To Digital Strategy
Now the best part about figuring out a smooth project workflow, is that you have more time to devote to the most important part of the project, which is creating solutions to your clients' business challenges.
About a year into freelancing full-time, I took on a contract job at an agency as a digital strategist. At the time I didn't know the full-extent of what this title encapsulated, but I was so keen to learn anything that could to give me an edge.
I learned so much about digital strategy while I was there. I saw that my boss was having conversations that went way beyond the design of the website, and went into business strategy. They were making suggestions regarding things like: products the company should no longer offer, naming of products, and streamlining their internal workflow. I had no idea these were things that a design agency could even do! It was basically business design, and I was hooked!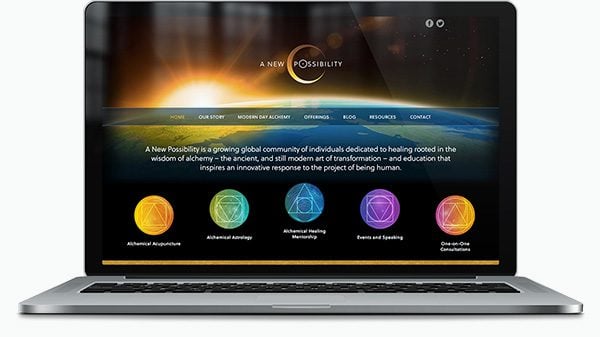 The Missing Link
Naturally, I was bringing my studio experience and design thinking to my freelance clients. It didn't even occur to me that this type of work was something that other designers weren't doing, until I began participating in Facebook Groups. I noticed a lot of designers were more focused on design details, and not so much on how they could help their clients meet real business goals. For those freelancers who had never worked in an agency before… they weren't even necessarily aware of the possibilities! More and more I started to realize that a large part of my project process involved strategy work, which was allowing me to have a steady stream of work at a high price point (while many designers at a lower price point were struggling). The key, I believe, was shifting from being "just a designer" to being a digital strategist; someone that could look at all aspects of a business, and find ways to connect the dots, streamline the business, and create more value for their clients.
At the end of the day, people don't really want "web design," they want more customers, more sales, a better experience with their clients, etc. Web design is just one of the many tools in your toolkit to help your client grow their business. I didn't want to contribute to more websites that looked pretty, but didn't actually increase sales for my clients.
I believe designers can't really afford not to learn about business, strategy, and marketing.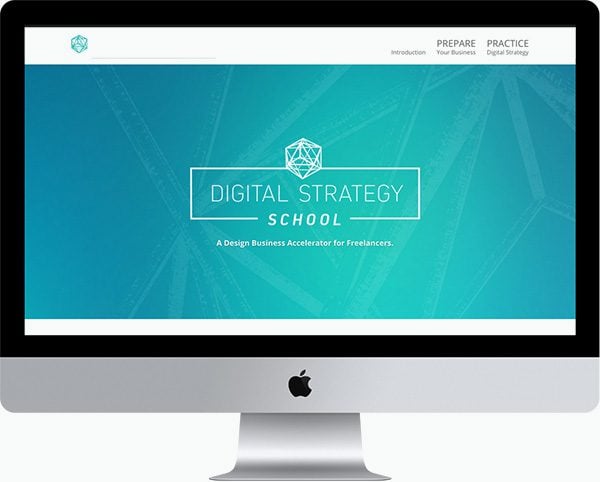 Digital Strategy School
Using the Divi theme, I've been building what is now Digital Strategy School, an online mentorship program for designers where I show them how to shift from designer to strategist, streamline their projects, and create more value for their clients.
Using Divi helped me get my idea to market early, building out a beautiful back-end quickly, while integrating Wishlist Member plugin to create the bones of the course. This allowed me to Beta test my program quickly, knowing that I could easily tweak page templates as I added new content.
I've since launched a number of other sites for my clients using Divi, including: theconquersummit.com, and theconquerclub.com. I've also used the Minimal theme with great success. My own site, http://www.mariepoulin.com is also a heavy customization of an Elegant Themes 2 column theme.
I do plan on continuing to work with Divi because it's perfect for clients that need to easily add special formatting to their individual pages, especially sales pages. It's the most flexible theme I've used thus far, and I'm curious to see what else I can do with it!
Disclosure: If you purchase something after clicking links in the post, we may receive a commission. This helps us keep the free content and great resources flowing. Thank you for the support!