This is a post by Matthew Russo as part of our Customer Showcase series. If you have an interesting story to tell and would like to share your experience with WordPress and Elegant Themes on our blog, please contact us!
Not Your Typical WordPress Guy
I have a random background. Maybe not random, but unconventional in how I ended up working with WordPress on a near daily basis.
Today, I help businesses grow through the ideas on my blog at SystemsForGrowth.com (one of the sites recently nominated as a Customer Showcase Finalist for my adaption of the Nimble theme). I am also the Creative Director for a digital agency in Columbus, Ohio.
But I haven't always worked in the digital world.
My background is actually in product design. I attended school for Industrial Design and was convinced that I was going to be a famous car designer, the kind that sketched up crazy concepts for the movies or created the next Mercedes 300 SL.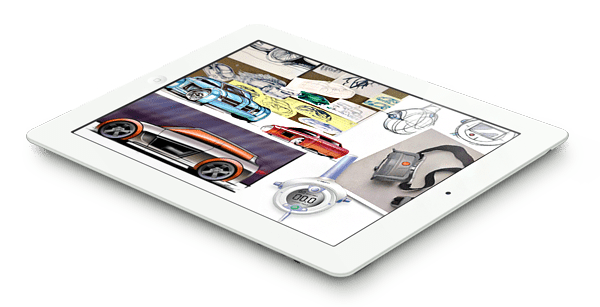 I knew that's what I was going to do for the rest of my life – until I tried it. By the time I graduated, I was totally burnt out by the concept of designing products that people didn't need and couldn't afford.
So I tried my hand at real estate investing. It was OK. I made some money and helped some people. But I knew it wasn't my true calling.
From there, I designed and implemented a handful of indoor water parks across the United States, taught myself marketing and social media, and eventually landed a gig as the Director of Social Media and Online Marketing for a startup that was successfully acquired nine months after its formation.
It really wasn't until after that role in 2011 that I started working with WordPress.
Like most beginners, I dabbled with modifying existing themes. Over time, I slowly learned more about the content management system and the vibrant community of helpful people that were already using it.
Today, I build about 95% of my projects in WordPress. With the help of my talented team, we have gone on to build some beautiful themes from scratch.
But because I'm not a developer by trade (and I haven't taken the time to properly learn PHP), I still prefer to start with a framework and customize it to fit the needs of whatever project I'm working on.
Why?
Because it's the best use of my time. It allows me to make a huge impact – spread great stories online – quickly, without digging around in code. The faster I can work, the sooner I can see results and the more people/companies I'm able to help.
Coming from a design background, I love using Elegant Themes as a base for my projects.
Elegant Themes look incredible, function well, and have a personality of their own straight out of the box. And that allows me to focus on telling stories, creating clear calls to action for visitors, and linking the website with other online systems (like social media and email) to increase exposure.
Elegant Themes as a Catalyst
At WordCamp Columbus this past August, I explained how I used an Elegant Theme to raise a lot of money for a very worthy cause in a short period of time.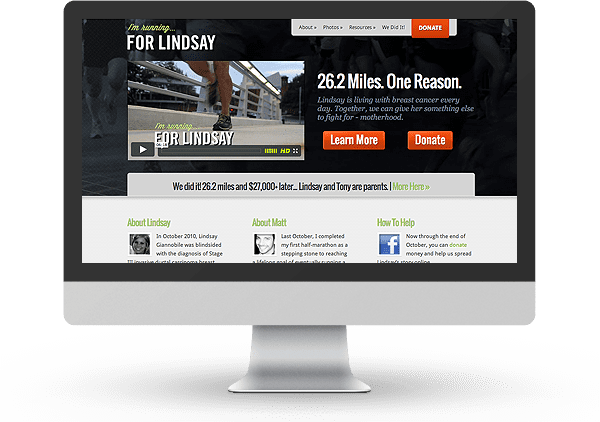 In the summer of 2012 – as I trained for my first full marathon – I decided to help a friend by raising awareness for Lindsay, a breast cancer survivor and hopeful mother. You can watch her full story at ForLindsay.com.
Thanks in large part to the Webly theme that served as a foundation for the campaign, I was able to drive over 14,000 visitors to the site and raise $27,781 in donations in just three months leading up to the race.
Without a great looking theme to start from, I am convinced her story never would have spread across the world like it did, and I never would have been able to achieve my goal.
What's Next
I am currently sharing a lot of useful business ideas on my blog, Systems for Growth. Our team is building an incredible number of new sites each month which continue to impress our clients and generate a ton of traffic – and revenue – for them.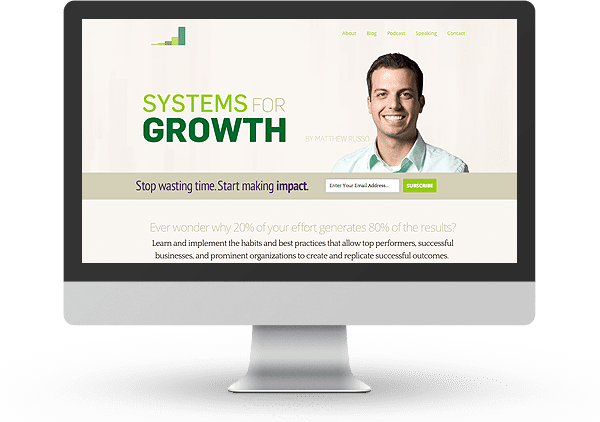 What will my next big project be? I'm not sure yet. I'm kicking around a few ideas at the moment. But there's a great chance it will include an Elegant Theme as the starting point.
Parting Words
If what you did yesterday seems big, you haven't done anything today. -Lou Holtz
Commit to learning, growing, and pushing yourself. What seems foreign now will eventually become second nature – and that's when the fun begins. But you must start somewhere.
Why not here?
I did.