Last week we launched our Customer Showcase Contest. After viewing over 800 submissions, we have chosen our 20 favorite sites to go head-to-head for a chance to win a slew of awesome prizes (courtesy of HostGator, Sucuri, Maxcdn, ManageWP, HitTail and Inmotion). It's great to see such beautiful websites being created with our themes, and though it may be tough, we hope that you can pick your favorite and vote for them below! The three websites that receive the most votes will win 🙂 Thanks for all those who participated, and congratulations to the 20 finalists!
Please view the following 20 websites and then vote for your favorite! You can vote for 1, 2 or 3 sites. The three sites with the most votes will win.
1. Wojtek Design (Origin)
"My name is Wojtek and I am a graphic designer and illustrator. I surround myself with typography, illustrations and photos, working with both digital media and traditional techniques. Always inspired, happy to create." -http://www.wojtekdesign.co.uk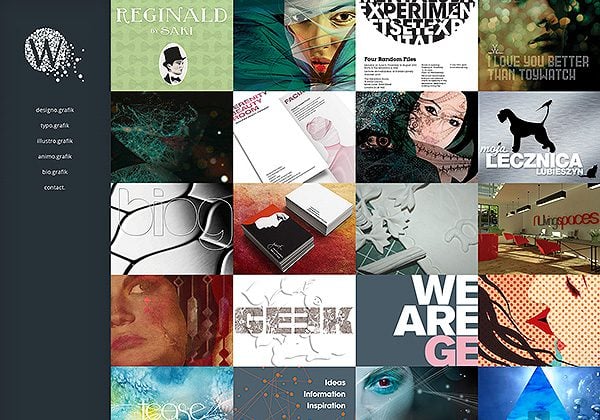 2. Systems For Growth (Nimble)
"Understanding this blog begins first with an examination of the path that has led me here. It is about the road traveled, the successes I have experienced, and the knowledge I want to share with you." –http://systemsforgrowth.com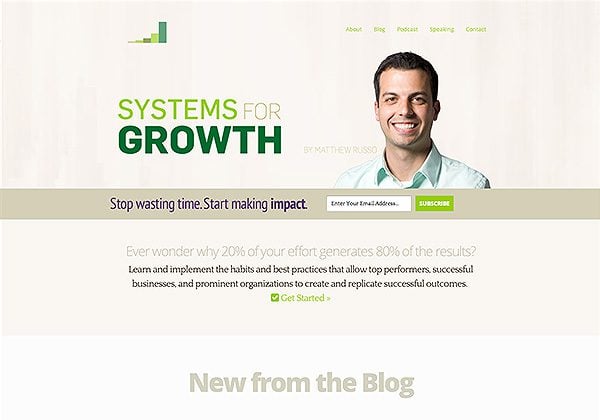 3. Jones The Painter (SimplePress)
"I'm drawn toward subjects that are everyday, or very special, occurrences in our lives. I prefer to convey the story by adding just enough detail to the composition that I don't oversell the idea. I invite the viewer to complete the story – to draw their own conclusions." –http://jonesthepainter.com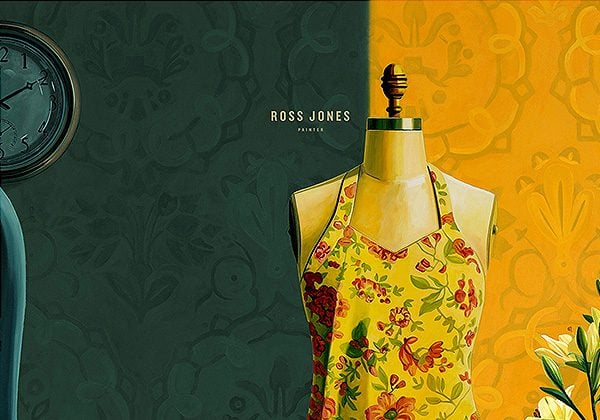 4. Grech & Vinci (Flexible)
"Grech & Vinci is a young architecture firm based in Malta, inspired by the possibilities of materials, spaces and thinking differently. We design in clean, contemporary lines and volumes to create architecture that intelligently maximises light, space and flexibility." -http://grechandvinci.com
5. Popistan (Vertex)
"If i find something, something old or something new, no matter if it is music or art or technology stuff, and i like it i will put it here. So you will find a wild mixture of stuff from everywhere on the net." –http://www.popistan.com/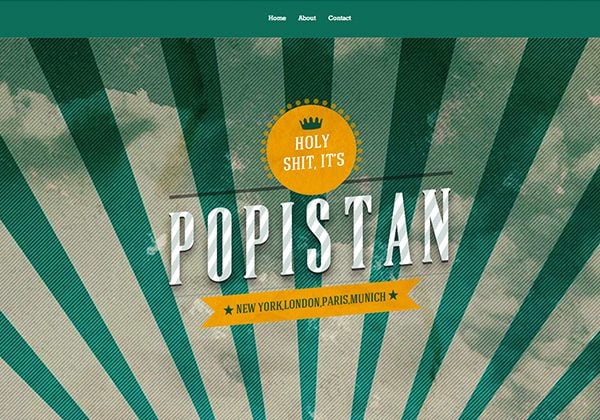 6. Mugs Cafe (Foxy)
"Our vision is to become Argenta's "third place." Third places – a term coined by Ray Oldenburg in his 1989 book The Great Good Place – are informal gathering places where people in a particular neighborhood meet to develop friendships, discuss issues, and network with others." –http://www.mugscafe.org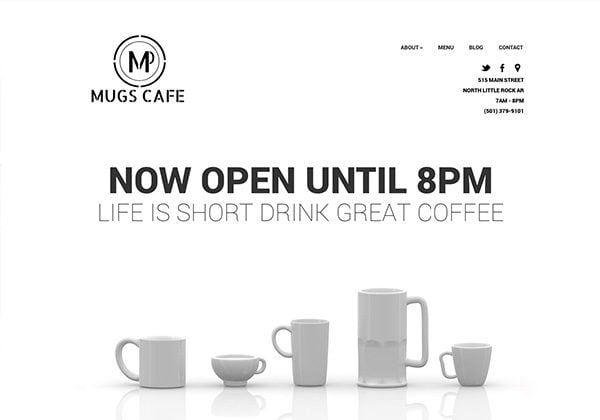 7. Studio Pop (Foxy)
"My name is Jessica. I am a custom natural light photographer from Crystal Lake, IL. My passion for photography was a long time in the works. It was however "unleashed" in April of 2011, when I decided to learn how to really use my camera." –http://studiopopinc.com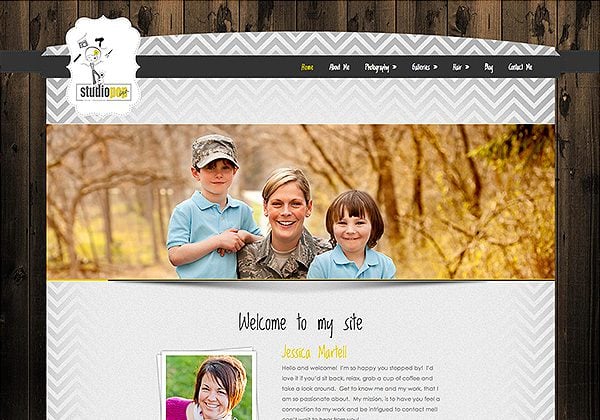 8. Andrew & Courtney (Vertex)
"We could not be more thankful and excited to spend the rest of our lives together as best friends and soul mates. We look forward to having you all join us for our special day, and we can't wait to discover all that the Lord will do through our marriage. The chapter of our lives as husband and wife has yet to be written because as we have learned, a true love story never ends." -http://andrewandcourt.com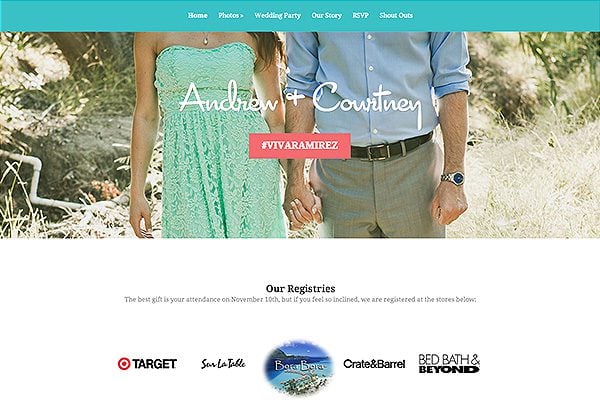 9. Ice Cubed Studio (Flexible)
"I am a Sydney based graphic/web designer and front end developer who loves to create gorgeous, intuitive and user friendly websites and mobile applications. I aim to offer simple and effective design solutions for those who choose to make use of my expertise." -http://ice3studio.com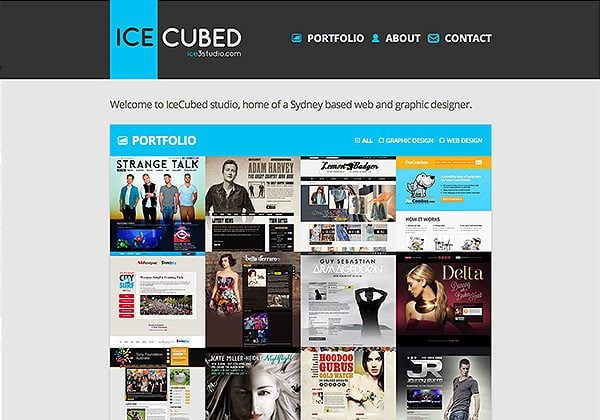 10. Lucy's Growers Market (eStore)
"Lucy is the childhood nickname of Keryn Pascoe, founder of Lucy's. Passionate about cooking and eating real, natural, healthy food, Keryn regularly goes in search of the freshest and most wholesome produce that the Canterbury region has to offer." –http://lucys.co.nz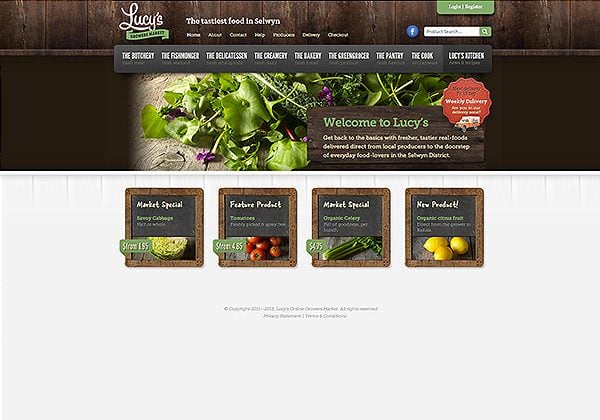 11. Create By Emma Kate (Origin)
"Emma is a Sydney based freelance makeup artist with 5 years industry experience specialising in Bridal makeup and has an expanded resume working on set in TV & Film productions." -http://www.createbyemmakate.com.au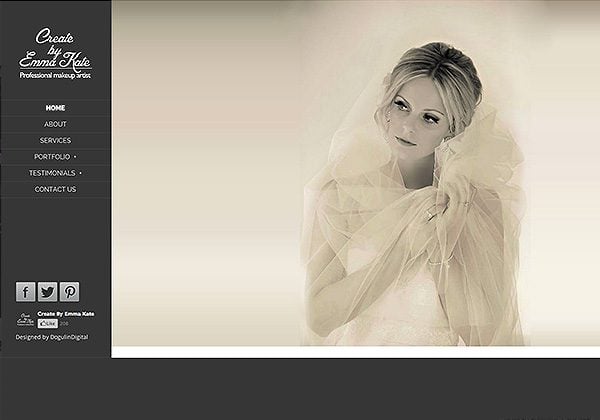 12. Umyhanza Clothing (StyleShop)
"UMYHANZA.com is a small home-based business, an effort by a vigorous single mother and her 3 kids. We provide Modest, Gorgeous and Comfy Muslimah Clothing. Images of the product is taken by the mother a.k.a Hanzaking." -http://umyhanza.com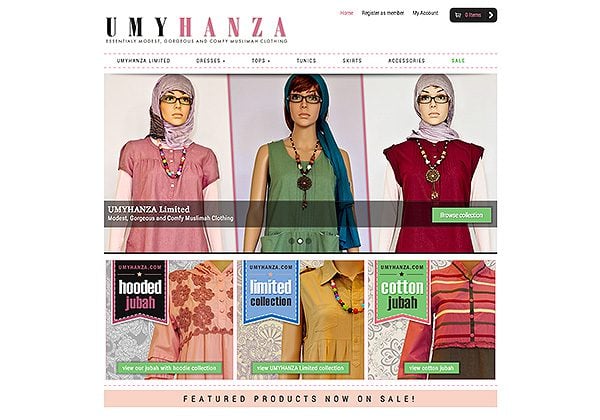 13. Cranky Cow Milk (Webly)
"Using special technology to convert the lactose found in milk into attitude and flavour, we promise to bring to you the best flavoured milk since Willy Wonka's Chocolate pond!" -http://crankycow.com.au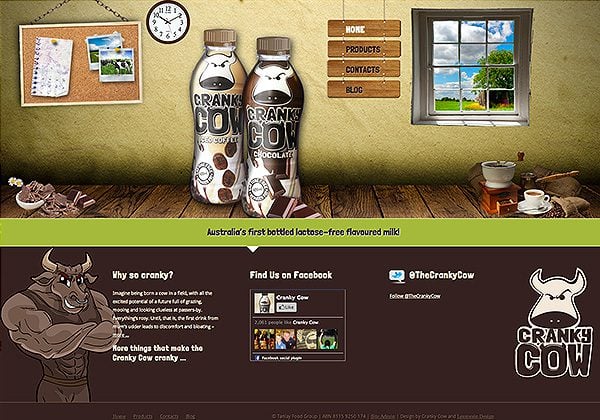 14. Eco Green Cleaning (Nova)
"Eco Green Cleaning provides high quality cleaning services using products and supplies that are safe for your family, your pets and the planet. We clean with certified non-toxic, environmentally safe brands such as Green Works, as well as some our own natural mixes that incorporate vinegar, baking soda, and linseed oil." -http://eco.landapixel.com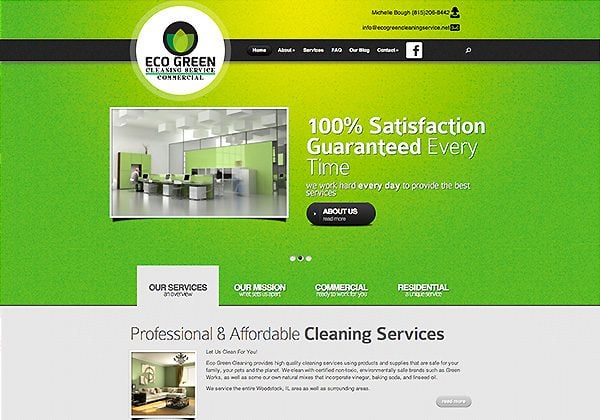 15. Date Lady (StyleShop)
"Once upon a time, a young couple and their two small world travelers lived a long, long way from home. The Lady of the house was soon enchanted by stories from locals of a special ingredient found in every home– a honey-like syrup from the fruit of the date palm." –https://www.ilovedatelady.com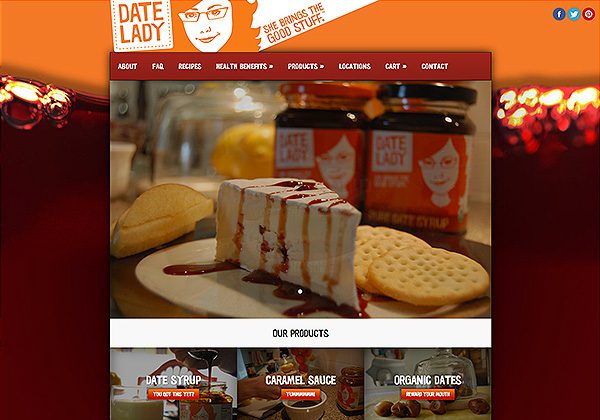 16. Carson Park Design (Vertex)
"We're a full service creative agency on the northern coast of California." –http://carsonparkdesign.com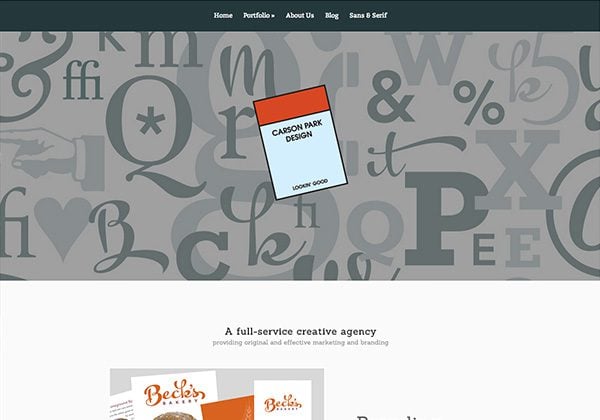 17. Dalelui Cosmin (Fusion)
"Therefore I say unto you, with cheer, the kitchen's great art will warm your soul." -http://www.daleluicosmin.ro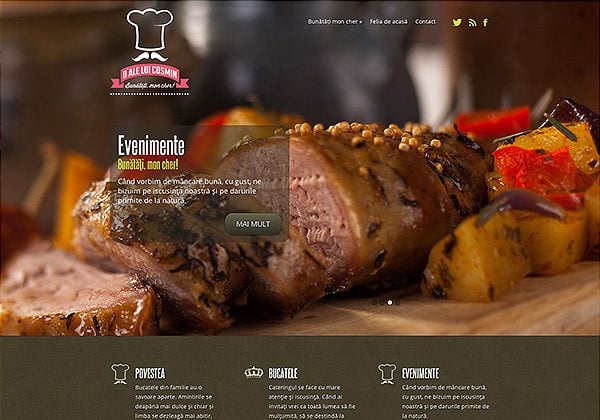 18. The Traveling Designer (Foxy)
"I enjoyed design, working with clients & developing relationships.
For the past ten years I have been designing and have had the opportunity & pleasure to work with clients across five different continents partnering together to make their ideas and goals become a reality." –http://thetravelingdesigner.com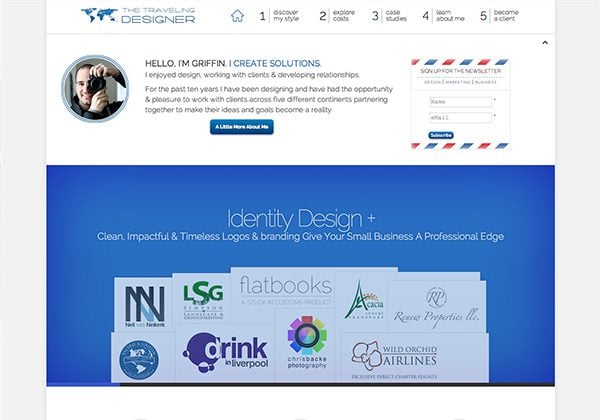 19. Ontario Corn Fed Beef (Nimble)
"The Ontario Corn-Fed Beef program was launched in June of 2001 to expand the market for and profile of Ontario-produced beef. By expanding the market presence of this brand, Ontario Corn Fed Beef has been positioned as the Ontario brand of beef." –http://www.ontariocornfedbeef.com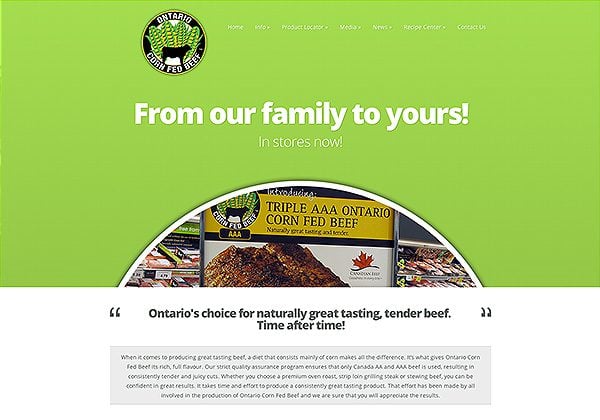 20. My Teddy (Vertex)
"Maybe you do not know, but each of us has a unique and distinctive character." –http://myteddy.eu
Vote For Up To Three Favorites
Update: Voting has finished, and the winners have already been announced. Thanks to all of those who participated!