WordPress is a free software content management system. But just because it's free doesn't mean there isn't a cost involved. There are a lot of little costs that can add up to a lot. Costs such as domain, hosting, and so forth are obvious and expected, but what about those other costs? Costs that are not always considered upfront and can cause you to spend more than you intended? What about the time it takes to learn WordPress?
What is the total cost of ownership; the true and complete cost of creating, operating, and maintaining your own WordPress website?
A lot of the tasks that go into a WordPress site comes down to two things: spending time or spending money. You can do something yourself cheaply, but it can take a lot of time to deal with it. Or, you could just not spend much time at all and pay for services or premium plugins and themes.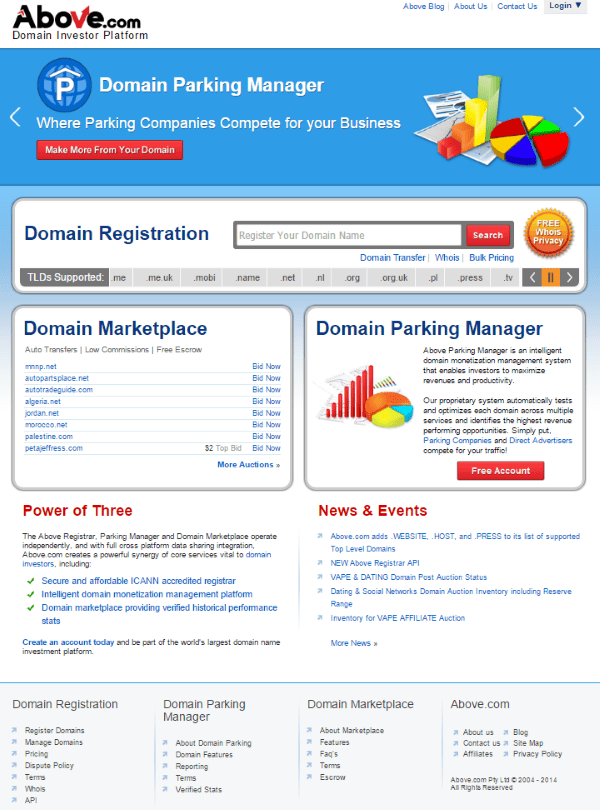 This price will vary depending on the type of domain you want. Something short and catchy might be a premium domain that can cost many hundreds or thousands of dollars. Many URLs with three words in them can be had for around $12.99 per year. Prices also vary depending if you want a .com, org, .net, .info, etc. Many recommend that you get all three of these common extensions so that no one else gets traffic by using your name with a different extension. They average around $17 per year if you buy them as a package. Also, there are add-ons such as privacy (this keeps your personal information off of the "Who is" list) that usually costs around $8 per domain.
Yearly Cost from $12.99 to $61.99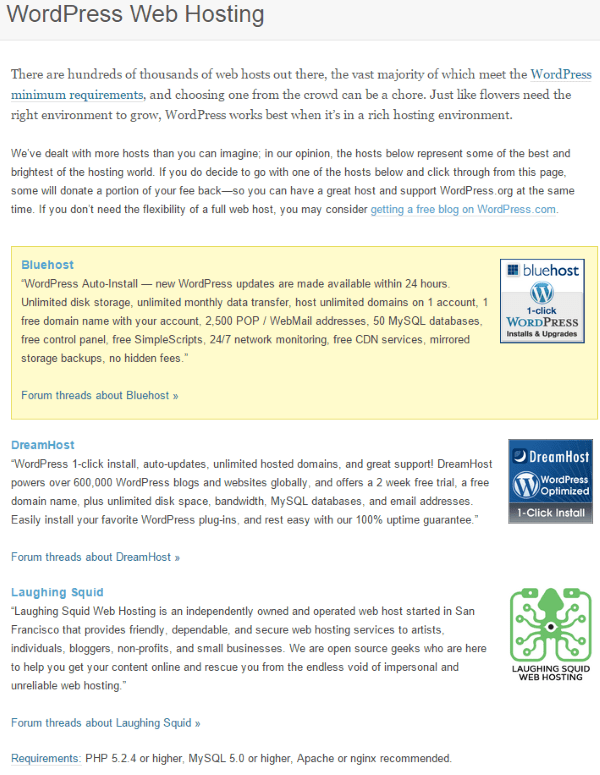 This is another area that will depend on the kind of features you want. Good quality hosting can run an average of $5 per month for a basic hosting plan and around $24 per month for a business plan. The list of options can get quite large and confusing.
Some of the most popular options are:
This will cost as little as $3 per month to around $10 per month depending on how you want to pay for it (by the month or by the year). The performance of your site will suffer from shared hosting. It's a good choice for a personal blog or for getting you started.
Managed Hosting
This is optimized for lots of traffic and is a good choice for small to medium sized businesses. These plans tend to run around $50 per month.
Virtual Private Server
A Virtual Private Server (VPS) is a dedicated server where you have full control over the server. You can treat it like a private server. They have higher bandwidth capabilities than shared servers and won't get bogged down because of other websites on the server.
Dedicated Server
The average cost is $150 per month. It is more stable as the server itself is reserved for exclusive use by a single client. This means you won't have to share bandwidth, memory, or storage space with anyone else. This is a good option for high traffic websites.
Yearly Cost from $60 to $1800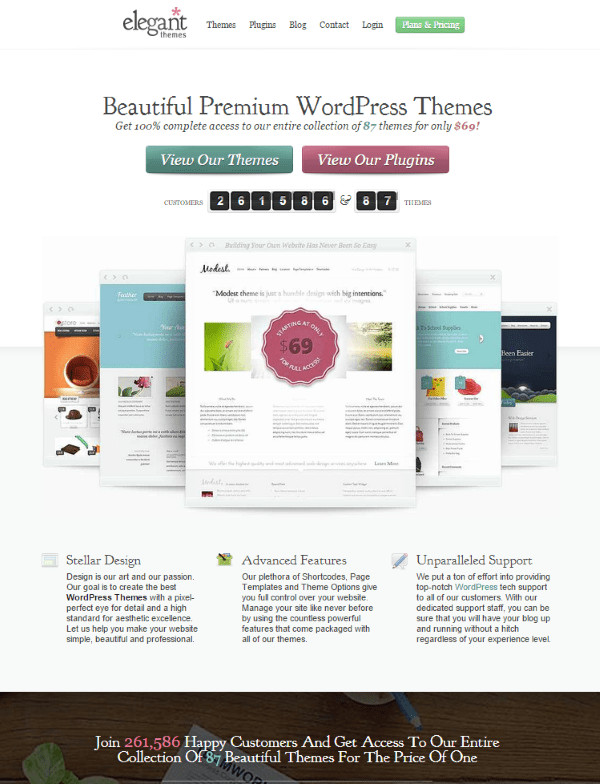 Themes range from free to hundreds of dollars. You can pay more than that if you want your theme customized or custom built from the ground up.
You can use a free theme, but if you want your site to really stand out you might consider a premium theme. Premium themes average around $70. This is usually a one-time fee. If you really want to get the best bang for your buck you can get a yearly subscription to Elegant Themes for $69.99 per year for personal use, $89.99 per year for the Developer Plan, and $249 for lifetime access.
Yearly Cost from $0 to $89.99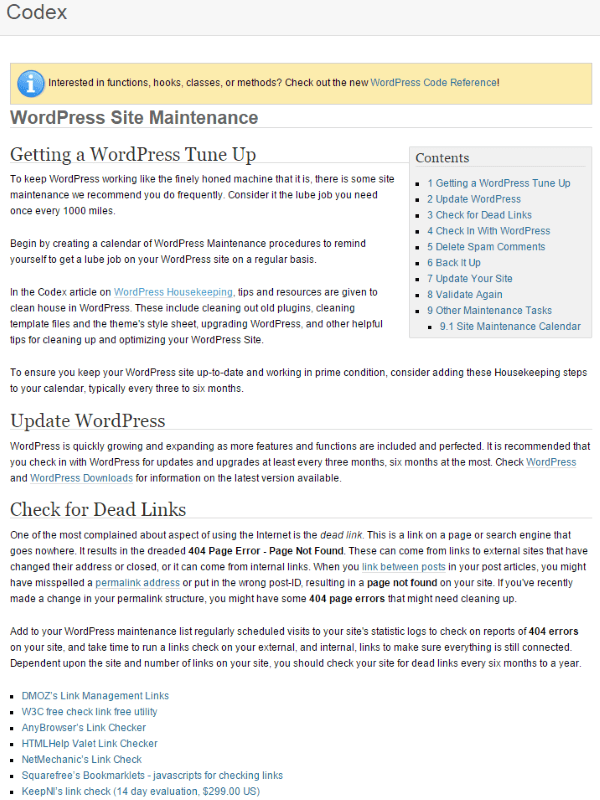 Site maintenance can take up a lot of time. It includes tasks such as backups, upgrades, updates, security, tune-ups, checking for bad links, deleting spam, and more. You can do this yourself cheaply and use your time, or you can subscribe to a service and save the time and spend the cash. Site maintenance can take a lot of time to deal with.
Backups
Backups can be automated and stored on third-party offsite storage services such as:
Dropbox – $0 for personal to $15 per month per user for business
Amazon S3 – $0 – $? – depends entirely on usage
Upgrades
From time to time you will want to search the web for the latest themes, plugins, and services. You will want to keep your site updated to the latest trends. This means constant upgrades. Upgrades can be purchased as part of a service package or you can perform them yourself.
Updates
Keeping your site upgraded means performing theme and plugin updates. These are easy enough to do yourself, but they can take time. This means performing backups before the update and restoring backups if something goes wrong.
Security
Ongoing education on security and monitoring your site are also recommended.
Sucuri security management – $99 per year.
Akismet for personal use is free
Akismet for business use starts at $5 per month
Spam Prevention
The Akismet plugin comes with WordPress and is a great tool for identifying and blocking spam. You still have to verify and delete them yourself.
Akismet for personal use is free
Akismet for business use starts at $5 per month
Yearly Cost from $0 to $1527
Marketing
To get your site noticed you will have to delve into the realm of marketing. To market your website you will need SEO, social media, newsletters, etc. All of these tasks can be done cheaply or for free, but they can take a lot of time.
SEO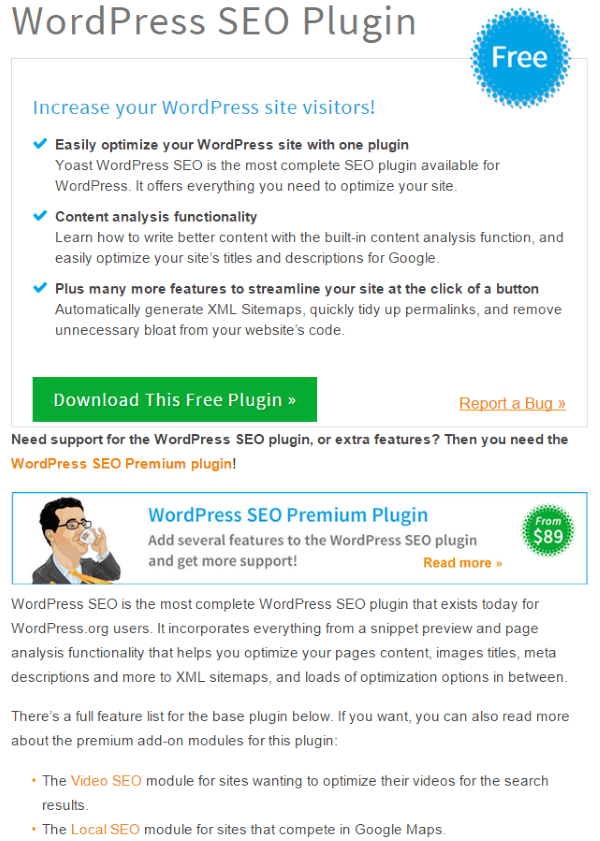 You can use free plugins for search engine optimization or you can pay for premium plugins and services. Free plugins will require you to spend time learning to use them and then you have to set up every post. It may take only a few seconds or a few minutes for each post.
Forms
Forms are a great way to gather information from your visitors. You can use forms to get them to sign up to your newsletter, fill out surveys, etc.
Paid Contributions
If you can't post often enough you might want to consider paying for contributed articles. Paid articles can cost from $10 per post, up to $200 per post, depending on the topic and writer.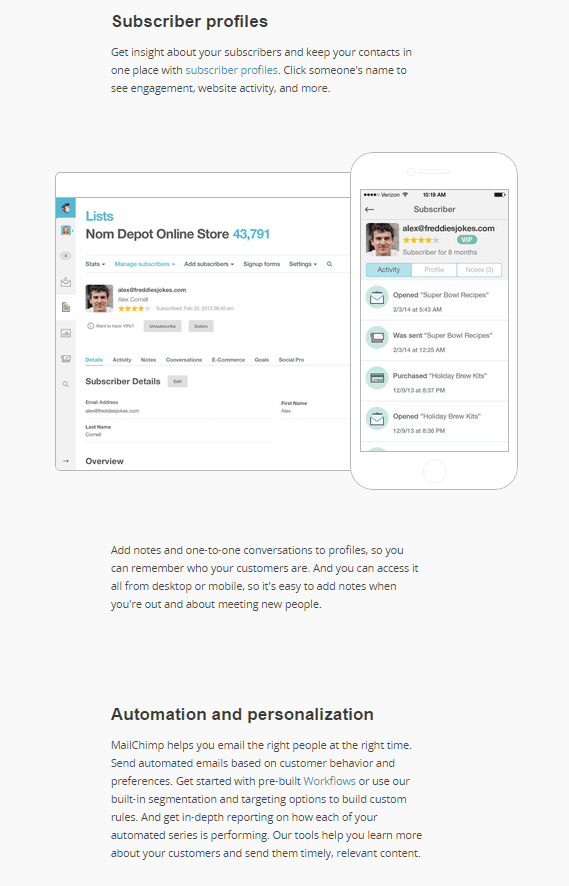 Newsletters are a great way to remind your visitors about your site. There are several quality newsletter services available. Here are three of the more popular choices:
Mailchimp – free for 2000 subscribers with upgrades starting at $10 per month. $150 per month for 7500 subscribers.
AWeber – $19 per month for 500 subscribers – to $130 per month for 25,000 subscribers.
GetResponse – $15 per month for 1000 subscribers to $450 per month for 100,000 subscribers.
Email
Depending on the type of site you have and its purpose, you might need a premium email account. This might be included with your host account. If not, you will need a premium email service.
Mandrill – free for 12,000 per month – $197.60 for 1,000,000 per month.
Yearly Cost from $0 to $13,683.20 including one paid contribution per week.
Developer Fees
A WordPress developer can set up your site for you and get everything in place from the host account, to the theme, to all of the plugins and widgets, to your logo and everything in between. They can get everything ready for you to start publishing your posts. This can save you a lot of time and energy but will usually cost you a pretty penny. It can still take a few weeks before your site is ready for use. Prices vary depending on the services you need. They can start at several hundred dollars and go well into several thousand dollars.
Yearly Cost from $0 to $15,000
Personal Time
Your time is the one thing that your WordPress site will take the most of. The first thing you will spend your time on is learning WordPress. Everything from learning to use the UI to marketing and everything in between.
It can take a lot of time to write content and manage the site. You will have to handle comments, social media, email, newsletters, site maintenance, etc. Social media alone can take all of the extra time you have.
How long it takes and how much it costs depends on what you want to do. It takes longer to learn how to build a fully customized site than it does to just start blogging. Either way, you can get started quickly but it can take years to master WordPress.
Education
The first thing you will have to do is learn to use WordPress. This can be as simple as clicking things to see what happens, which can take a lot of time, or you can read books, which take a lot of time and some money, or you can take classes, which take a lot of time and a lot of money.
You can learn it for free, but it will take time. How much time? That depends on what you want to do. Learn to make a post? A few minutes to a few hours. Learn to make a post with customized layouts so that your post looks nice, has links, images, quotes, and video? Add more time. Maybe a lot more time. Learn to make a post, set up SEO, post it to the social networks, send out a newsletter… you get the picture.
You basically have four choices:
Learn on your own: Takes a lot of time.
Find someone to train you: Takes a lot of time.
Books: $15 – $200. Here is a short list of books that can get your started.
Courses – You can take courses online that are free for extremely basic information or spend up to $200 or more for mid to advanced topics. Some courses cost from $20 – $50 for a monthly subscription. This allows you to pay for as much training as you want. This can still cost hundreds of dollars.
Here are some tips on learning WordPress:
Stick with the latest information as WordPress is updated often.
Read the latest blog posts about WordPress (like this one).
Watch up-to-date YouTube videos. There are some good classes on there.
Buy some good recent books.
Take a class.
Start small.
Stick with it. Work on it every day.
Give yourself time to learn it.
Keep in mind that WordPress changes often. You don't want to spend a lot of time and effort learning something that's out of date.
Yearly Cost from $0 to $1000
eCommerce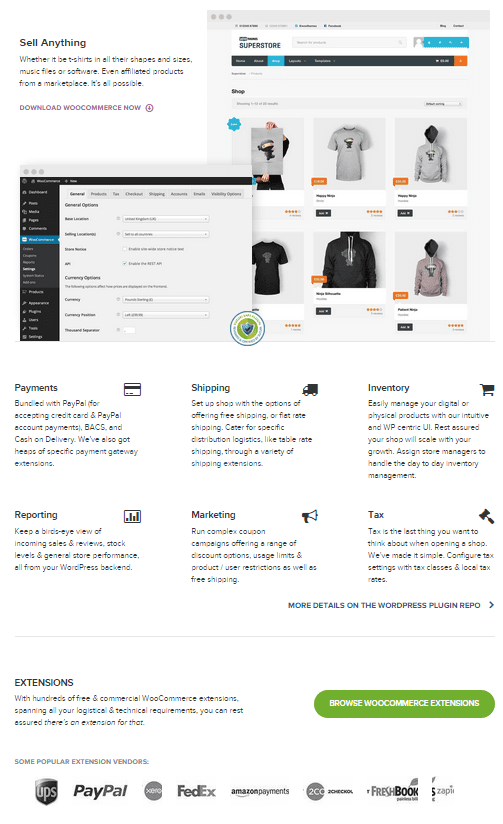 There are many ways to add eCommerce to your WordPress site. It doesn't take a lot of money to start an online store using WordPress if you do it yourself, but it will take some time. For an online site that sells digital or physical products you could use a free plugin, which will take time to learn, upload product images and descriptions, and so forth. WooCommerce is one of the more popular plugins for building eCommerce into WordPress. Another option is to pay to have your online store built for you by a developer.
Depending on the type of eCommerce you're doing, you might need an SSL certificate. SSL certificates give you the "S" in HTTPS://. It makes the transaction secure. They run around $70 per year.
Yearly Cost from $0 to $15,000 (price already counted in Developer Fees)
Total Costs
After everything is added together, it can cost as little as $72.99 per year and as much as $33,162.18 per year to run a WordPress site.
Driving Down Costs
Automattic, the creators of WordPress, have done a lot to reduce the cost of owning and operating a WordPress site. Some of the ways they've reduced costs is by providing free services to help publishers. And deveopers. They have a list of plugins and services they provide to bring down development costs. The list includes:
Reducing Expenses
Running a WordPress site is cheaper now than ever before. Automattic continues to build in new features to help drive down development costs to end users. The WordPress platform is free because it's open source and built by volunteers. Design firms can build sites much faster with more features. Theme and plugin developers can build on top of WordPress features instead of starting from scratch.
WordPress online support through forums and documentation helps developers and site users streamline their sites with tips to reduce code.
WordPress has some features to help developers:
Simperium is a service to instantly and automatically move data anywhere you want.
Code Poet is a site that contains news about resources, books, previews, etc.
WordCamp is an informal event put together by WordPress users specifically for all levels of WordPress users and developers. The camp allows developers to participate and learn from each other. It's a great way for developers to communicate and for users to learn more about WordPress.
Democratization of Publishing
The goal of the WordPress Foundation is to democratize publishing through Open Source, GPL software. Through free access to software projects, they provide a stable platform for web publishing. They also work to ensure the open source code will be available for developers so the work will be able to continue and users will always have a free publishing platform. Since WordPress itself is free, anyone can own and operate a WordPress site.
This free open source software has lowered the barrier of entry for new startups. You don't have to hire a web developer to have a site that works and looks nice. You don't have to hire a web developer to add features to your site any time you want to make a changes—no matter how big or small.
Wrapping Up
WordPress is a powerful publishing platform. It has lowered the level of knowledge required to publish on the web and increased the quality the website at the same time. It's easy to use and with it, anyone can become a publisher or set up a store and delve into eCommerce.
Since the WordPress platform is free, it's easy to forget about all of the other costs involved. Depending on the type of site you want, these costs can add up fast. Taking a look at the possible costs can be beneficial when planning to start up a site with WordPress. No matter what you plan to add to your site, it's helpful to know what the costs involved can be.
Did I leave something out? Has your experience been different from how I've described it? I'd like to hear about it in the comments below!
Article thumbnail image by tandaV / shutterstock.com