Christmas is around the corner, so it's time to break out the stockings, the old Santa costume, and of course, your trusty holiday fonts. With the right font, you can turn your ordinary website into something worthy of the North Pole. However, finding the perfect typeface can take some work as you'll likely have to search umpteen font websites for the right one.
A temporary font change for your logo or some of your site's headings is a simple and stylish way to celebrate the holidays. All you have to do is pick the best Christmas options and have some fun with them. In this article, we'll help you out with some suggestions, so let's dive right in!
15 Best Free Christmas Fonts for All Your Holiday Designs
We went through several font websites to find fonts that scream Christmas, which is great if you want to add a bit of holiday cheer to your designs. Keep in mind, though – although all of them are free, some are only so for personal use. This means that you'll need a license to use them commercially.
1. Miraculous Christmas

As far as fonts go, they don't get much more 'Christmassy' than this one. It even includes a snowman special character you can use to add some extra holiday cheer to your website. Miraculous Christmas is a cursive font that's easy to read, and it has a bit of grungy style, so it's perfect for more laid-back websites and it's a great option for logos.
Miraculous Christmas is free for personal use. However, you will need to contact the font's creator if you wish to use it commercially.
2. PW Christmas

If we had to choose a single word to describe PW Christmas, it would be 'cute'. Every letter of this font includes little bows to make them look like presents and it even features some Christmas light decorations for good measure. While all these little details are certainly charming, they can also make the font a little busy. As such, we wouldn't recommend you use this for body text or menu items. However, it can be a fantastic choice for headers and other large elements.
PW Christmas is free for personal use. For commercial use, you will need to contact the font's creator.
3. Christmas Eve

The name alone is enough to give it away, but the Christmas Eve font is all about holiday cheer. Just like our previous pick, it includes a lot of small Christmas-related details, such as lights, stockings, and even tiny trees. To get the most out of these decorations, you should aim to use this typeface for large designs, such as headings and logos.
Christmas Eve is available for free personal use. If you want to use it commercially, you will first need to contact the font's creator.
4. Kingthings Christmas

The Kingthings Christmas font features one of the more standout designs among our choices. Each letter rises up from the snow and they all include their own small constellations, which makes for an amazing effect. Overall, it's a perfect choice to add some wintery cheer to your designs.
Unlike several of our featured fonts, Kingthings Christmas is entirely free for both personal and commercial use.
5. Candy Cane

When you see a Candy Cane, Christmas is probably one of the first things that pops into your mind, and it's not a coincidence. These sweets are a holiday staple and this font perfectly encapsulates their design. It's a bit on the whimsical side, which makes it an ideal fit if you're working on a kid-friendly design. It also has the benefit of being usable all year round, as its candy-based design is not exclusive to the holiday season.
Candy Cane is available as a free font for both personal and doesn't require a license for commercial use.
6. Merry Christmas

The font is named Merry Christmas, so it should come as no surprise it's packed with reindeers, cookie men, presents, and even snowflakes. Those decorative elements are what makes this typeface stand out, and you can even use them as icons throughout your website if you want to be creative.
Merry Christmas is free for personal use and requires a license for commercial use, which costs around $50 (after currency conversion from pounds sterling).
7. Dickensian Christmas

When you think about Dickens, the first thing that comes to mind is most likely holiday cheer. The author behind A Christmas Carol has not only inspired hundreds of adaptations, but also the Dickensian Christmas font, which includes some amazing frosting design around each letter. This makes it a perfect choice if you're a fan of old-fashioned typefaces and want to add a more traditional look to your festive designs.
Dickensian Christmas is free for personal use. For commercial use, contact the font's creator to acquire a license.
8. MTF Dear Santa
MTF Dear Santa is all about Christmas illustrations. This particular font features funny Santas, cookies, and cute reindeers. The letters themselves look similar to Comic Sans, but we can forgive that transgression due to its unique illustrations. In contrast to some of the other fonts we've featured, this one is more readable and can therefore be used in some site elements as well, including icons and menus.
MTF Dear Santa is free for personal use. Fortunately, a commercial license costs only $5.
9. Mountains of Christmas

If you're looking for the perfect font to write invitations to Christmas party, we've got the perfect choice for you. Mountains of Christmas is a fun font with a casual style that's perfect for pairing with illustrations or to use for titles. It can also work well when used in some page elements, like icons.
Mountains of Christmas is not just free for personal use, but also for commercial purposes. As such, no license or permission required!
10. Austie Bost Happy Holly

Although the name can be a little confusing at first glance, Austie Bost Happy Holly is still one of our favorite Christmas fonts. It's easy to read and it has a very natural look, almost like they've been drawn by hand. Plus, it makes excellent use of strategically placed mistletoe decorations that make it a subtle choice for holiday designs.
Austie Bost Happy Holly is free for personal use. To use it commercially, you will need to first make a donation to the font's creator.
11. Kingthings Eggypegg

Sometimes you'll run across a font that's almost 'too much'. This seems only fitting since excess is part of the holidays, after all. For this reason, we're willing to give Kingthings Eggypegg – with its incredibly ornate decorations – a pass. This certainly isn't the kind of font you'd want to use for your website's content, but it's a neat option when you want to stand out or to create attention-grabbing headings. It's also brilliant when used on invitations.
Bets of all, Kinghtings Eggypegg is free for both personal and commercial use!
12. Curely

Curely is an all-caps font that perfectly encapsulates the idea of the holidays if you're a kid. It's fun, free-spirited, and it oozes style. If you're looking for a typeface to pair with a hand-drawing or a casual logo for your website over Christmas. It's a type of design that works for almost any purpose, whether it's a design aimed at children or adults, and whether it's for business or casual purposes.
Curely is also completely free for both personal and commercial use!
13. Christmas Time

Christmas Time is the kind of font you'd expect to see on the cover of a children's book or a board game. It's bold, attention-grabbing, and it dominates any design you use it on. As you can see, red is the perfect color for this typeface, and when you pair that with its snowflake decorations, it practically screams Christmas.
The Christmas Time font is free for personal use. To use it for commercial purposes, you are asked to first donate to the font's creator.
14. Beyond Wonderland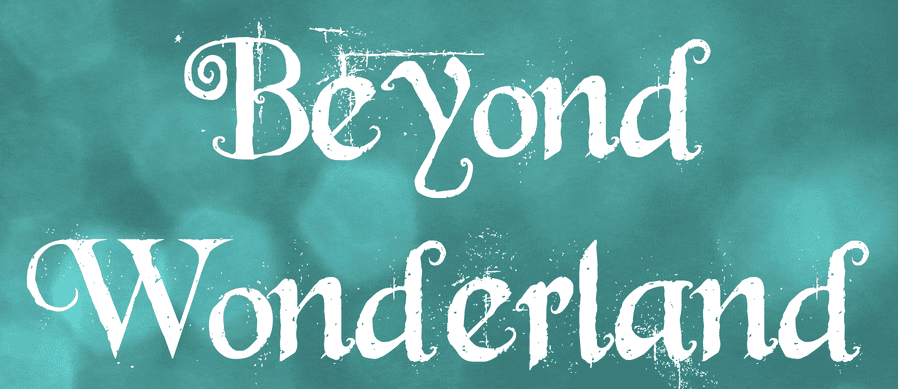 Beyond Wonderland is a classic, somewhat gothic font for that old-school holiday charm. Unlike a lot of our previous picks, there aren't that many frills here. Instead, Beyond Wonderland calls back to Victorian Christmases, so it's a good pairing for more somber or subtle designs.
It's free to download Beyond Wonderland for personal use. Contact the font's creator to acquire a commercial license.
15. The Gingerbread House

If you've ever seen A Nightmare Before Christmas, The Gingerbread House font's inspiration should be evident. If you haven't, then go ahead and look it up on Netflix right away! When the film is over, you can download this classic typeface, which makes for an excellent pairing with more macabre winter decorations. Plus, like the aforementioned film, it works just as well during Halloween.
The Gingerbread House font is free for personal use. For a commercial license, contact the font's creator.
Conclusion
With the holidays coming up, an easy way to engage your visitors is to put up some festive decorations. For example, you can try changing your branding during Christmas using a holiday typeface.
Fortunately, there are several font websites that provide free Christmas fonts for your headings or as part of other elements of your designs. In this article, we chose a few of our favorite offerings, which you can use to spruce up your site just in time for the holidays!
Do you usually make any changes to your site's design over the holidays? Share your tips with us in the comments section below!
Article thumbnail image by KENG MERRY Paper Art / shutterstock.com