The security of our customers is extremely important to us. While I have complete confidence in our developers and their secure coding practices, I still like to have our code audited regularly by third party security experts to make sure that no critical issues have slipped through the cracks. Most recently, we approached Sucuri to do an intensive audit of one of our newest themes, Lucid, and along with it the ePanel codebase, Shortcodes Collection and Page Templates that power our entire collection of themes.
After two weeks of extensive testing by their team and their partners at WebDev Studios, Sucuri has reported that zero critical issues were found and that the theme has been awarded the Sucuri Safe Seal without any required updates.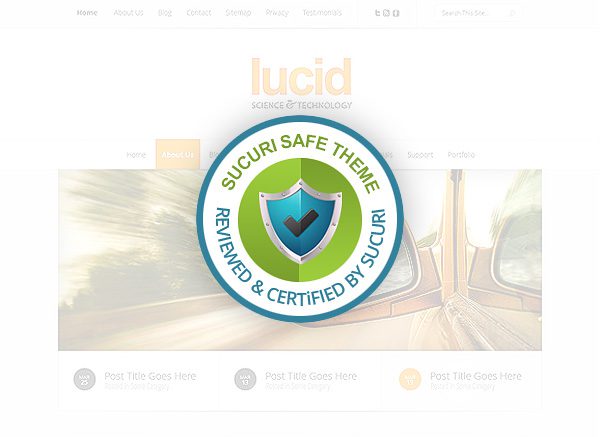 While I didn't expect there to be any major issues in the first place, this type of review is a great validation to our team and their efforts. I am pleased to know that the coding practices that we use are air-tight. Going forward, we will continue to keep your security at the top of our priority list and to collaborate with security experts to ensure that we are leveraging every possible tool to do so!