Welcome to part 3 of 5 in our series Scaling Your Divi Web Design Business where we're exploring proven tactics and actionable strategies geared towards helping you grow your Divi based web design business.
---
Once you've mentality prepared to scale your business and you've solidyfied your systems and processes (as best as possible), you're ready to start growing your team. At this point, business owners often rush into hiring, growing a team and building a big agency but without the proper mindset to handle that growth, it will often lead to a series of hardships that could've been avoided.
The next 2 posts will intentionally focus on proven strategies and tactics from the experienced Divi web design business owners I interviewed which are geared towards helping you find and hire the right talent for your business/situation. Let's dive in!
Finding and Hiring Your Divi Web Design Dream Team
This could easily be a series in itself, so we're going to keep this concise and directed to scaling. With everything stated in the previous posts, it's probably very obvious why you'd want to build a team. One of the main reasons being that you can't scale your business by doing everything on your own. I've self admittedly tried to do far too many things on my own and have struggled with delegating work. Having a "do it yourself" mentality is great in many ways when you're starting out as a one man shop, but it has costly, negative impacts when attempting to grow a business.
And when we talk about growing a team, this doesn't mean that you need to hire employees, build an agency with 20-30 people and have an office location. We're talking about delegating what work you NEED to delegate in order to free you up to do what you do best. Subcontractors, online freelance sites and fellow colleagues you can partner up with are great ways to add to your team. Maybe you hire them out periodically or maybe you refer work to them directly, whatever works and helps you remain more profitable is the goal here.

1) Identifying the Roles You Need to Fill
As mentioned in part 1 of the series, it's recommended that you solidify all the major positions in your business and create an org chart with titles of the roles. Once you know where your strengths lie and what positions you want or need to fill in your business, it's time to start taking the steps to building your team.
One practical way to prepare to do this financially (as a one man shop) is to keep track of your hours in all these roles, then budget out for them as you move forward.
Here's a simple example; if you charge $3,000 for a website that totals 40 hours of your time, your total hourly rate will break down to $75/hr (3,000/40). The hours split between 5 major roles might be as follows:
Web design/development = 20hrs ($1,500)
On-site SEO and content work = 7hrs or ($525)
Project management (client communication, revisions, etc) = 5hrs ($375)
Administrative/internal work= 5hrs ($375)
Sales/marketing = 3hrs ($225)
So, if you plan to hire out Web design/dev and SEO for a similar project, you can add those up:
Web design/development ($1,500) + On-site SEO/content ($525)
Then you can safely estimate to pay out around $2,025 leaving you $975 for YOUR time in the other roles.
Now we haven't accounted for taxes, expenses or non-billable hours working ON the business so you many consider bumping your cost up higher to compensate for those areas to make sure you create a profitable project. And you'll also likely want to consider more time if you're working with less experience team members or if they're in training in those roles but hopefully this is a good representation of how you might plan to prepare to fill in those roles and not lose money doing so!

2) Finding Your Dream Team
If you've been in the Divi community for a while you most likely already know this but if you're new, I have good news for you – the Divi community is perhaps the most empowered, engaged, helpful, support and eager community online. This makes for an ideal spot for connecting with potential candidates to collaborate with when it comes to growing your team from a sub contract, part time or full time status.
Many of the folks I interviewed said they began their search for talent first by checking with peers and trusted colleagues in the Divi community then engaging in the Divi Facebook groups. Now, if you post an opportunity in a Divi group, you're likely to get a ton of responses so I'd be cautious of doing that unless you have the time to sift through resumes and portfolios. But one common way these established business owners grew their team via FB groups was to keep an eye on people who were commenting, offering solutions, help and support then reaching out when they had an opportunity that they felt they might be a good fit for.
I'd like to submit this approach to you if you're in the Divi Facebook groups and are looking to hire. And vise versa, if you're a designer or developer looking for an opportunity, just know that how you interact with fellow Divi web designers is being noticed and will go a long way when it comes to potential opportunities for you!
A word to the wise – offering support, help and encouragement in the groups will go much farther than posting "Hire me."
---
This is one of the most complicated parts of growing any business so it must not be taken lightly. Once you have your systems and processes in place, hiring will be the next step in order to grow your team. Across all of the people I interviewed, there were 3 main ways to find talent for your team:
Locally – One of the most practical places to start is either WordPress or business meetups, networking events, local colleges or other organizations like churches, non-profits and even social circles are great places to keep an eye out for someone who could potentially fill one of those spots.Hiring locally comes with a series of benefits you might not find with hiring remotely. For one, face to face relationships often lead to trust, loyalty and understanding much faster than communicating through tech. In working with a local team, you're also in the same time zone and will more likely share common interests as well. There won't be the challenges of cultural communication barriers or time zones with local based collaboration.

If I can offer any advice for this method, it's to always have an eye out for potential. In interview #6, John Wooten points out that his prodijee came from jamming with him in a band and noticing how his tinkering with sound would translate seemlesley to web design. Geno Quiroz in interview #7 points out that his right hand man came in the form of a pastor looking for some side work that has now turned into a great part-time working relationship. Keeping an eye out for talent in unsuspecting areas will be key to this method!

Nationally – There are many reasons you may want to keep your team within your county. Whether it be from a pricing standpoint, tax, language, time zones, etc. There are of course sites like Monster, Indeed, etc that are very practical to start with but perhaps the most notable are Divi Facebook groups. Many of the same methods mentioned above can be applied here when it comes to scouting talent.The great thing about our industry is that unless someone needs to meet face to face with a client, most of our work can be done from anywhere. Remote work is common for most all web teams and new technology for screen sharing and video calls are making this working lifestyle the new norm. Just be aware that remote working also has the obvious downfalls and limitations that come with time zones and technology. As Andrew Tuzson points out in interview #3, they've had to actually relocated workers to their area from across the U.S. which is another thing to consider when working nationally.
Globally – Hiring globally is a remarkable thing for human civilization and is only just recently possible with our informational and technological age. Barriers of language, information and cultural understanding are now broken down. The Divi community and WordPress community at large being global makes hiring work out to talented people in other countries a reality.If you're interested in hiring abroad, there are many reasons you may want to do so. David Blackmon in interview #5 shares their company's experience in hiring abroad with lessons learned that I definitely recommend watching if you're thinking of hiring globally.

Hiring work out to talented people in other countries can really help a startup business with their bottom line by being able to offer work at a much lower rate as opposed to hiring locally. But as David wisely points out in that interview, it's important to know global money exchange rates to make sure that you're not devaluing or opposite, drastically overpaying what's expected in another county. Sites like UpWork and others have gained a lot of popularity in the web design world recently but again, I highly recommend starting with the Divi community.
Wherever you choose to source your talent from, you can funnel them through your own careers page by using a job board plugin where you post all your open part-time, contract, and full-time jobs. If people know that your business hires frequently (even on a project-by-project basis) people will make a habit to drop by the careers page often.
If you're new to the Divi community, here are a list of great Facebook groups to get started in:

3) Hiring Your Dream Team
Once you've determined what roles you need to fill and once you've found some potential team members either on an as needed, part time or full time basis, so begins the daunting task of hiring.
A very interesting idea to note between all the interviews I did was that when most hired initially from a one man shop, they didn't set an hourly rate and find the cheapest people to complete the tasks. The majority let their talent say what they felt their worth was then went from there. This mindset differs greatly from the majority of most businesses trying to hire the cheapest help.
Typically, businesses divide out the amount of work they need done and plan the budget accordingly to hire it out (seen above). And that makes sense from a financial standpoint, but what the established Divi web designers taught me in these interviews was that in web design, if you're going to build a team successfully, you want to keep an eye out for people who aren't just interested in collecting a quick pay check. You're looking for someone to take ownership in your brand, your business and more importantly, you're looking to empower them to grow in their web design journey as well. We'll dive more into these next steps in the next post but let's look at some practical examples of this.
In John Wooten's interview, he pointed out that when initially found someone (who is now his right-hand man), he offered a retainer ($xxx/month) and gave a certain amount of tasks to get completed by a certain date whenever and wherever they wanted. Instead of offering to do those tasks at an hourly rate and just collect a check, his prodijee was inspired and incentivized to learn quickly and increase his output in order for the potential to make more per hour. This method then translated into a very fruitful business relationship that is now the team behind Artillery Media.
In Geno's interview, he points out a similar story when finding and bringing on his protegee; giving him a bulk of hours and room to grow that would then empower him to take on more roles and eventually free Geno up to do much of the work that he WANTS to do. This would not have been the case if he had just hired someone to do a few tasks for a cheap hourly rate.
And lastly Sarah Oates, who's just starting her scaling journey, in her interview points out that she used a virtually identical method in hiring her graphic designer. Instead of nickel and dining her for a cheap hourly rate, she had her potential collaborator name what she felt she was worth and did a percentage based commission on incoming projects. Again, further incentivising her new team member to work more efficiently and quickly to make a better hourly wage herself.
Notice some similarities between these stories? Empowerment, growth and opportunity are all at the core of these hiring methods that have so far led to a win for the business owner, a win for the new hire and a win for the client who has a project done on time, on budget and with a happy team.
Closing Thoughts
I'll leave this posts with a powerful thought taken from Sarah's interview and that is "To find people who fit and represent your brand."
It's easy to try and mold people to your style but if you find someone who shares the same values, mission and virtues, then you'll save a lot of time., There's a saying that goes "Don't hire mean people then hope to make them friendly, just hire friendly people."
Well I hope this post has inspired you to think about your tactics for finding and hiring your Divi web design dream team! Again, these ideas and concepts are taken directly from successful methods of business owners who are in the thick of it.
Do you have any thoughts, ideas or experience on finding and hiring that you'd like to share? Comment below!
Part 4 – Effectively Growing and Managing Your Divi Web Design Team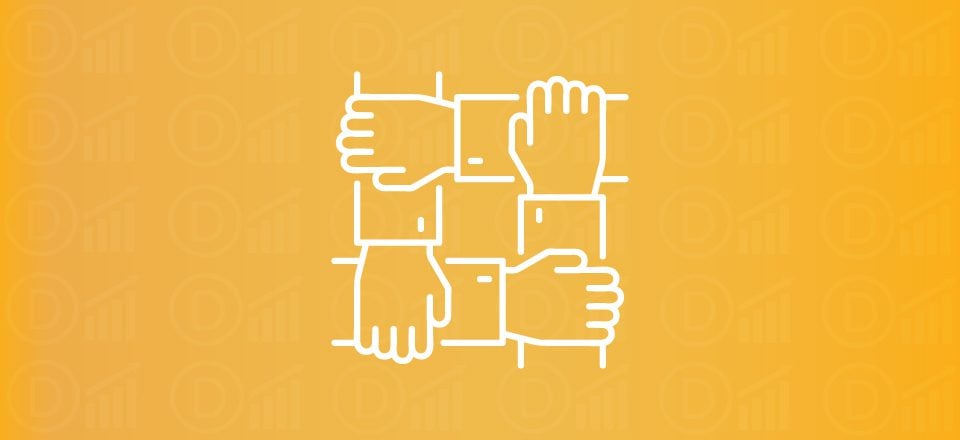 Join us for part 4 as we dive into how to effectively grow and manage your web design team. Once you've found and hired some new talent, nurturing those relationships and keep them inspired is key!
Till then!