Hey Divi Nation! Welcome to the second Divi Nation Community Report of 2019! Big news: We have a new Event Coordinator! Allow myself, to introduce myself. I'm Raquel Landefeld.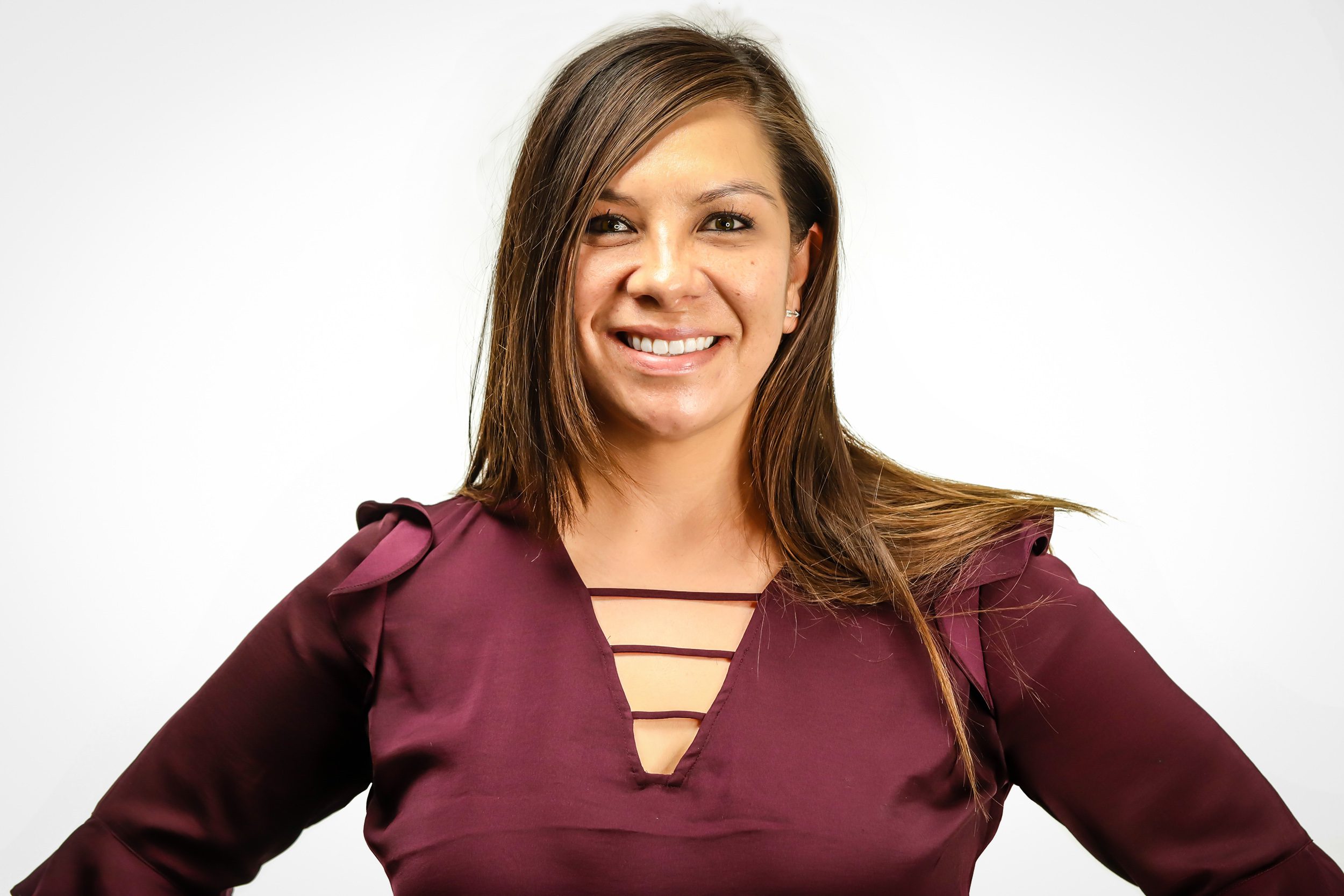 Divi, Events, Tech Events, WordCamp Phoenix, WordPress Arizona, WPAZ, WooCommerce, WordCamp US, WCUS, WCPHX" width="2500″ height="1667″ />
Nine years ago, I co-founded a WordPress agency. During that journey, I discovered my life's passion. Community. I love cultivating and building communities. As well, I LOVE planning tech events. I'm very happy to be your new Event Coordinator and Community Wrangler here at Elegant Themes.
Since our last update, we've had one new Meetup group come on board, and over 345 new members join. The Divi Nation is now comprised of ~2,400 members, spread out between 23 Groups, in 10 countries. I'm blown away by the passion our community displays. I can't wait to see where Q2 takes us!
Want to become a Meetup host in your area? Or have any questions about what being a host entails? Feel free to email us at [email protected]
The Divi Nation Meetup Network by the Numbers
Total Members: 2,398
Total Groups: 23
Total Events Hosted: 259
Total RSVPs: 791
New Members (Last 90 Days): 345
New Groups (Last 60 Days): 1
New Group Pipeline: 2
Let's Welcome Our New Meetup Group
Well, full disclosure, it's my hometown of Phoenix! We have a lot of Divi users involved in our local WordPress community but did not have an official Divi Nation Meetup. This was unfortunate as our WordPress community is super active. We had no excuse. After talking with a couple of my fellow WP organizers, we agreed to get an official meetup going right here in downtown Phoenix.
Please give a warm welcome to our new co-hosts!
Divi Phoenix in Arizona, USA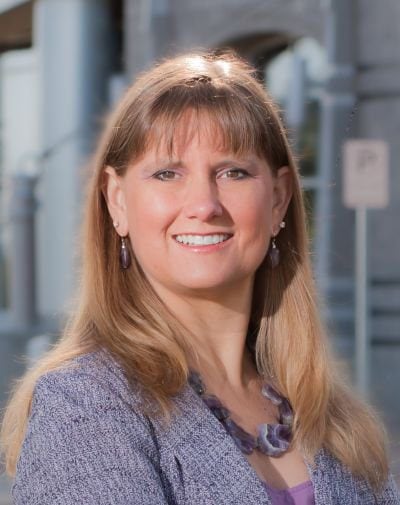 Meet the co-host, Carol Stambaugh:
Carol is the Principal and co-founder of FreeUp Web Studio and runs RadiateWP maintenance and support service for WordPress websites. She is the current Arizona WordPress Meetup Organizer with a membership of 2300+ around the Phoenix metro area. In her spare time, she can be found on deck cheering on her 16-year-old at swim meets, or in the stands cheering on her 10-year-old in basketball and baseball. She is the embodiment of the term "Mom-taxi".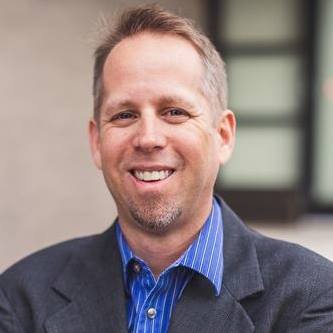 Divi, WordCamp Phoenix, WCPHX," width="333″ height="333″ />
Meet the co-host, Dennis Dinsmore:
Dennis Dinsmore is a WordPress developer originally from Salem, Oregon. He got his start in the creative field over 20 years ago as a screen printer. Dennis moved to Tempe, Arizona to attend Collins College in 1999 where he graduated with a degree in Visual Communications with a focus on multimedia.

A Flash developer in the 2000's, Dennis transitioned to building WordPress sites in 2010 and never looked back. He has worked as a developer for small and large agencies in the Valley of the Sun but now works for his freelance venture, Lights Out Interactive.

When he's not building WordPress websites, Dennis enjoys golfing, playing FIFA, riding his beach cruiser, or just chilling at his condo with his cats, Gracie and Tiger.
Their next event is in May, next week. If you're in Phoenix, check them out!
Updates from Existing Groups
Our current groups have been busy! Busy with their meetups and their local WordCamps! Those in our Divi communities are often the same leaders in their local WordPress communities, so this is a natural expectation.
See below for an update on what our current groups have been up to!
Divi San Diego in California, USA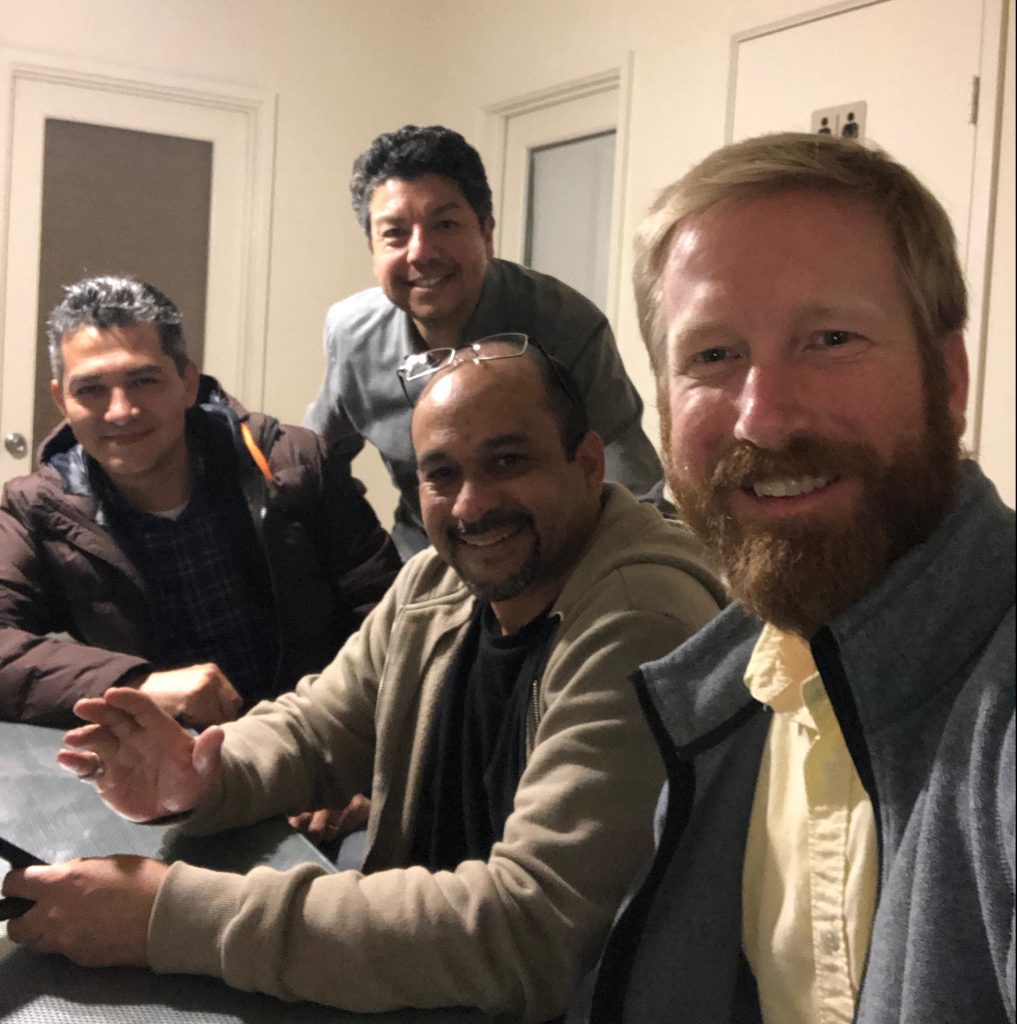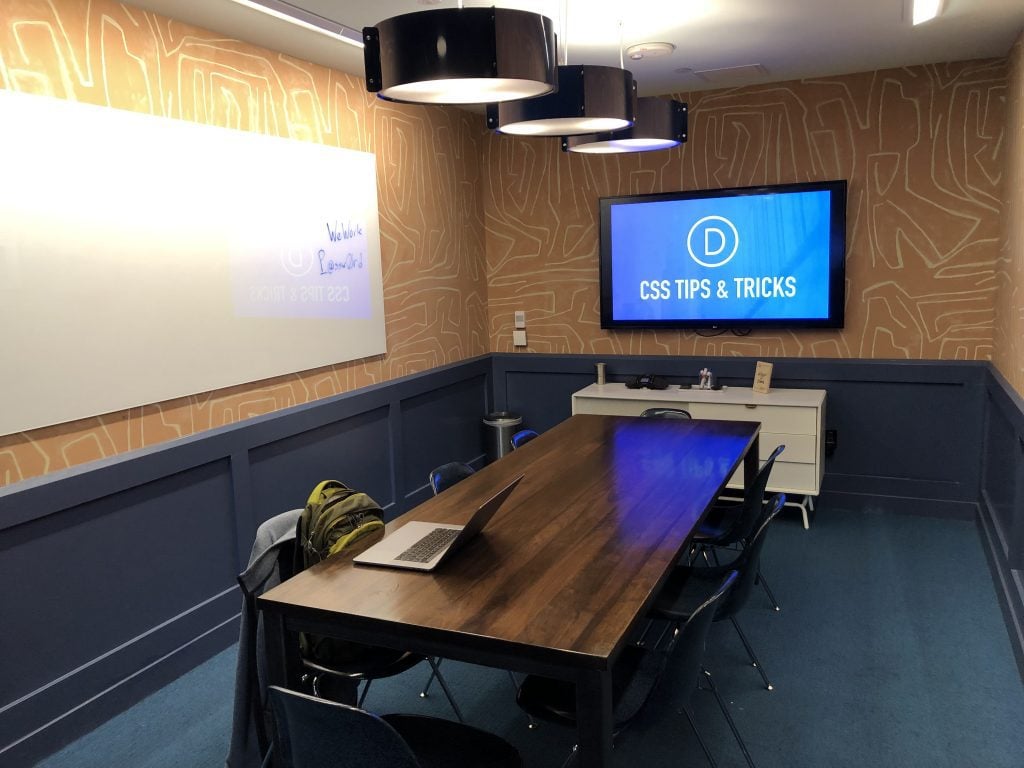 From the co-hosts, Ryan Berg & Marcus Boyd:
The first event was on a meet and greet  – on January 24th – and we had 4 members. The 2nd event was on Divi Installation Best Practices on February 27th and we had 9 members! For the 3rd meetup, we tried a new venue downtown and due to the traffic and lack of parking, we only had 2 attendees. We have scheduled our 4th event for Tuesday, May 14, 2019 (location to be determined today or tomorrow).

We have had some great discussions with the group. It's been wonderful to connect with other members of this community. Co-hosting with Marcus has been a great match so far since at least one of us can speak to just about every member from novice to expert, and from a wide range of skills from designer to developer.
If you're a Divi user near San Diego, California, be sure to join Ryan's & Jeff's group and get notified of their next event!
Divi New York City in New York, USA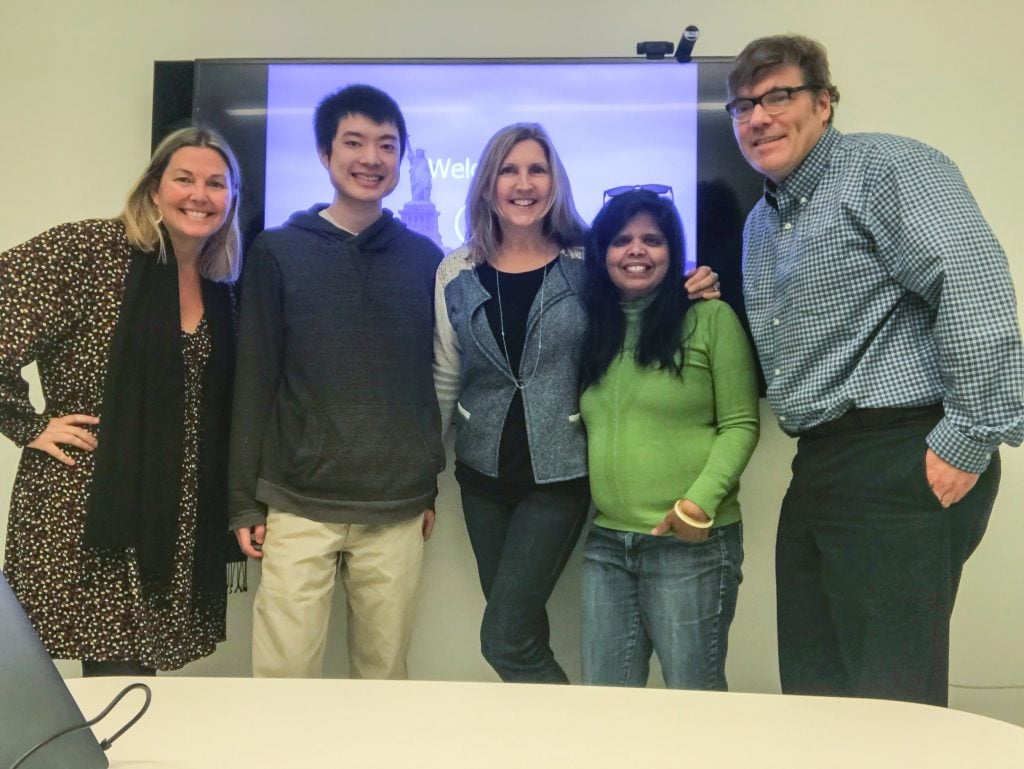 From the Host, Patty Rose:
This year, our Divi NYC Meetup has been focused on getting things done with creative collaboration and laptop open & pen to paper workshops. We've been able to get questions answered, get tasks completed, learn, grow, support, and build relationships.

So far we are small in number but big in successes! We are a happy group of creative, smart, supportive, and friendly Divi Enthusiasts making things happen – and we look forward to having you join us at a Divi NYC Meetup soon!
If you're a Divi user near San Diego, California, be sure to join Ryan's & Jeff's group and get notified of their next event!
Divi Pune, India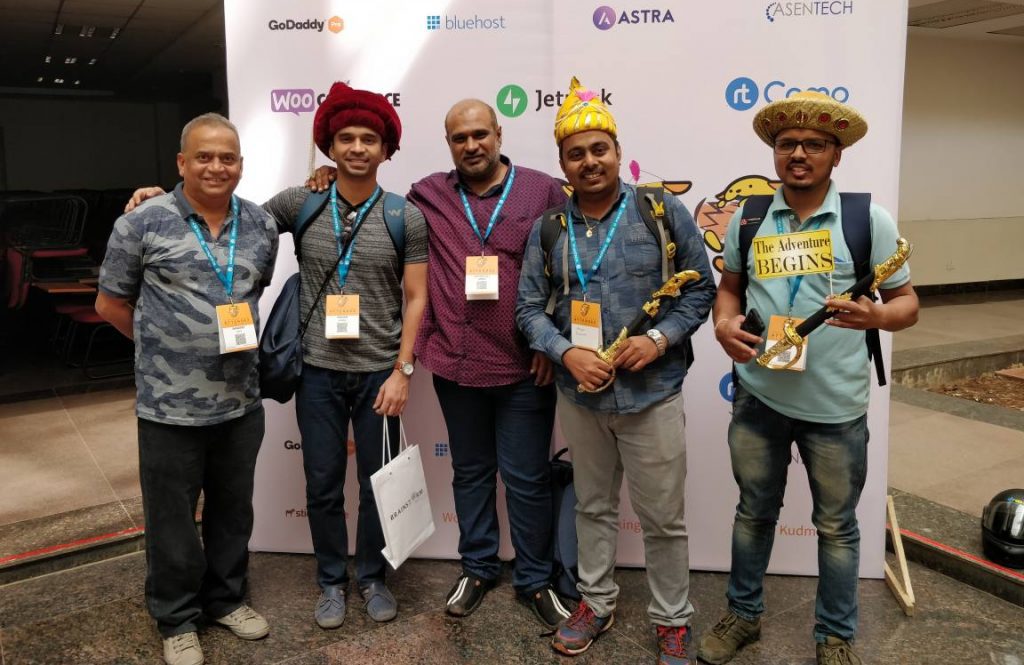 From the Host Sandeep Apte:
We had a Meet and Greet Social Mixer of a DIVI Pune meet up of sorts 🙂 during breaks on the sidelines of WordCamp Pune! We are planning the some exciting events together!
Be sure to check out their Meetup page for details on their next event!
Want to Host Your Own Local Divi Nation Meetup?
Great! We're always on the lookout for people around the world who are passionate about Divi and want to spread that enthusiasm to their local community. We take care of the monthly Meetup fees, and we provide all our hosts with tons of resources to help plan and promote their events, including help with finding a venue and coming up with topic ideas.
Starting a new Divi Nation Meetup group is simple. Just email [email protected], and we will send you an onboarding form. Once the form is complete, we will work together to get your group launched and linked to our Meetup Network. Easy as that!
Not sure if there's already a Divi Meetup Group in your area? Just head to our Meetup Network page to see a map of our current locations.