Email signatures may seem insignificant, especially with more prominent branding elements in play, but they can make a big impact on how professional your brand appears to subscribers. Plus, creating your custom signature with a tool such as WiseStamp can even boost your conversions.
In this review, we'll provide you with a quick guide to WiseStamp and how it works. Then we'll share four key benefits this tool has to offer when it comes to your email signature.
Let's jump in!
Subscribe To Our Youtube Channel
WiseStamp Signatures: An Overview
In a nutshell, WiseStamp is a professional email signature generator that lets you create the perfect email signature for your professional email account via the browser: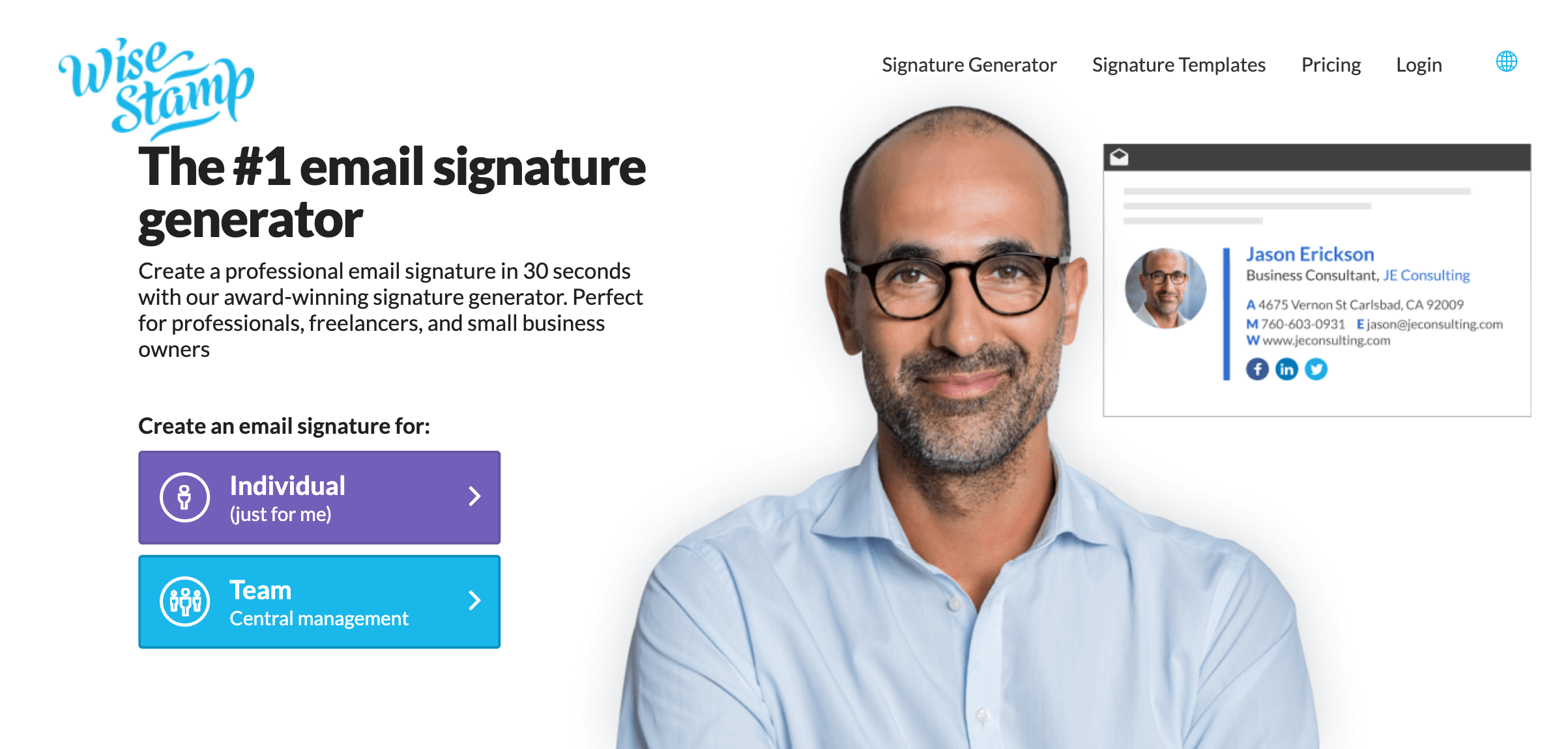 Of course, many popular email clients enable you to set up email signatures without the use of a third-party platform. However, WiseStamp includes several features that makes it better suited to creating signatures for professional email accounts such as:
The ability to easily incorporate social icons, images and GIFs, and custom designs.
Compatibility with major email providers including Gmail, Yahoo, Outlook, AOL, and Hotmail.
A library of signature templates to choose from for sleek, readable formatting.
WiseStamp for Teams, which enables you to create consistent email signatures across your company.
One of the biggest problems with the signature generators offered by default in email platforms is that it can be difficult to format elements such as social media links, images, and other features to help promote your branding. However, with WiseStamp, simply input your information, choose a template, and let the signature generator do the work of formatting it for you: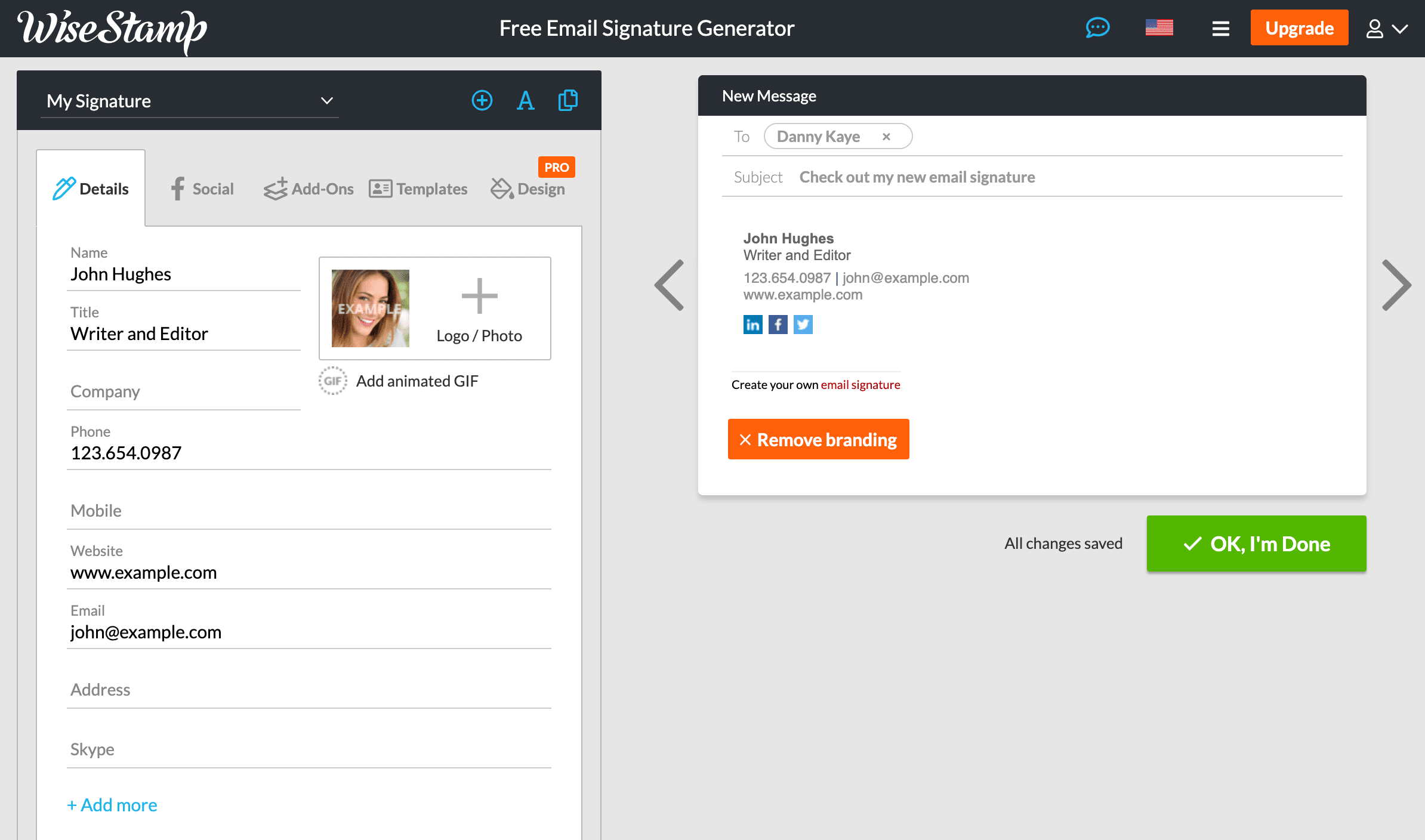 The result is a high-quality, professional-looking signature that provides multiple opportunities for email subscribers to convert.
You can use WiseStamp to create an email signature for free, but you'll be limited to their Classic template and won't be able to customize your design. A Pro plan is fairly affordable though, coming in at just $6 per month and providing a number of bells and whistles to help create the perfect signature. For a team plan, you'll pay $2 per month per user.
Finally, you may consider investing in your email signature a waste of money. However, WiseStamp has found that their users experience a 15 percent increase in leads. As such, WiseStamp could end up paying for itself over time.
4 Benefits of Using WiseStamp Email Signatures
Now you hopefully have a sense of what you can do with WiseStamp, let's discuss some of the ways in which you can put it to good use. Below, we've discussed four of WiseStamp's most impactful benefits.
1. Every Email You Send Will Promote Brand Recognition
Prominent and consistent branding is key to helping those on your email list recall your company when they need one of your products or services. Brand recognition is necessary if you're going to outpace your competitors, so designing even your email signature to promote your business is a wise move.
With WiseStamp, you can easily add several branded elements to help make sure your name sticks in people's minds. For starters, you can easily add your logo, banners, and Call To Action (CTA) links right in your signature: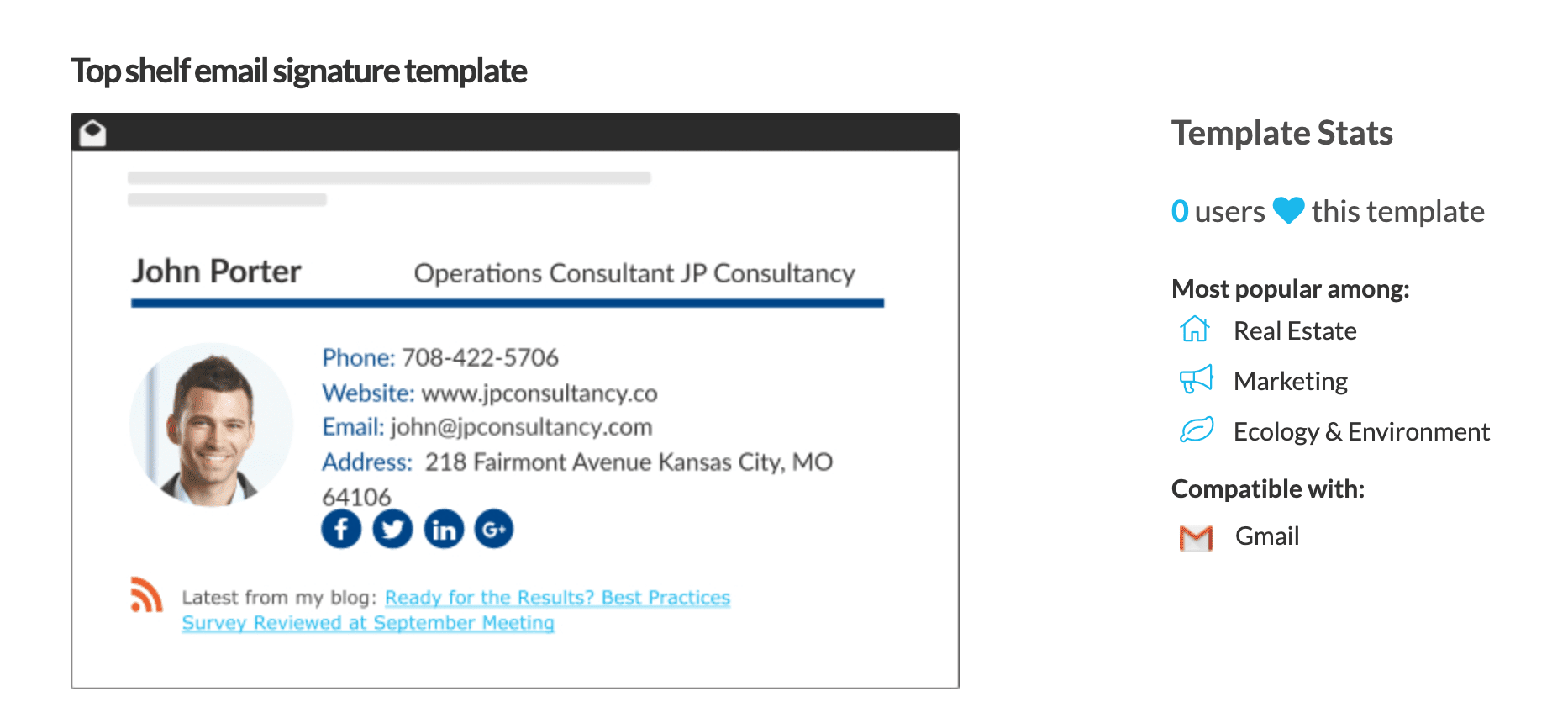 You can also use WiseStamp's design feature to make sure your signature is in your brand's colors. When leads see elements such as these consistently, they're more likely to recall your brand down the line, which could ultimately lead to more conversions and revenue.
2. It Creates Professional Consistency Across Your Team
Consistency is key for brand recognition, but it also helps you appear more professional. This is highly important when it comes to online businesses – emails in particular. With spam and malicious email common occurrences these days, appearing legitimate and trustworthy is a necessity.
Think about it – if you regularly received emails from a brand and noticed that the signature wasn't always the same, you might start to wonder about the people sending you those emails. With a consistent signature across your whole team, email recipients will be able to recognize similarities between messages and feel comfortable that they're all from one source:

WiseStamp for Teams makes this as easy as possible. Plus, using a signature generator ensures there aren't any minor differences between emails due to human error.
3. You May Capture More Conversions
As we mentioned earlier, WiseStamp's records indicate that their users have seen an average of 15 percent more leads after creating their email signature. They also see increases in email replies, social media followers, and signature click-throughs:

While it may seem like a small detail, a well-crafted email signature can be an excellent marketing channel. Email is a simple way to reach many people at once. What's more, most people have (and regularly check) an email account, meaning it's ideal for promoting your brand.
To take full advantage of the opportunity emails present, consider adding elements such as sales event banners and other CTAs. You can easily incorporate elements such as these using the Add-ons section of the WiseStamp signature generator.
These days, having a social media marketing strategy is pretty much a necessity. Finding ways to boost your follower count is key to getting your posts in more feeds, and therefore your brand in front of more eyes.
With signature builders such as Gmail's, you can certainly add your social links. However, they won't look nearly as professional as the social media icons you can easily add using WiseStamp:

These logos stand out against a white screen, increasing the chances of a recipient seeing and clicking on them. WiseStamp has a wide selection of icons available, including basics such as Facebook, LinkedIn, Twitter, and Instagram, as well as more industry-specific channels such as GitHub,WordPress.com, Zillow, and International Movie Database (IMDB).
Conclusion
When you make an effort to carefully create it, your email signature can pack a real punch. Using WiseStamp is a smart move for generating individual and team signatures for all your brand email communications.
WiseStamp provides numerous benefits to its users, but most notably:
Every email you send will promote brand recognition.
It creates professional consistency across your team.
You may capture more conversions.
Incorporating your social media marketing strategy is easy.
Do you have any questions about using the WiseStamp email signature generator? Ask away in the comments section below!
Article Thumbnail Image Diki Prayogo /  shutterstock.com