If you're a web designer, you might be used to working with Adobe Photoshop. It's a powerful tool for creating a website design or any custom graphics for websites, such as background images or patterns. But over the years Photoshop has become about a lot more than simply editing photos. Creating a narrower photo editing only niche which Adobe, the creators of Photoshop, recognized and created a whole new app for called Lightroom. So which should you learn and use?
In this article, we'll compare the two apps and highlight use cases for each one so you can decide which is the best tool for your situation.
Adobe Photoshop
Adobe Photoshop originally started out as a simple photo editing software. With the addition of Adobe Bridge and Adobe Camera Raw, that simple editing software turned into a veritable powerhouse when it comes to photo editing. And, thanks to a plethora of other tools available in Photoshop, photographers can create powerful photo manipulations and fine-tune photos down to the last detail.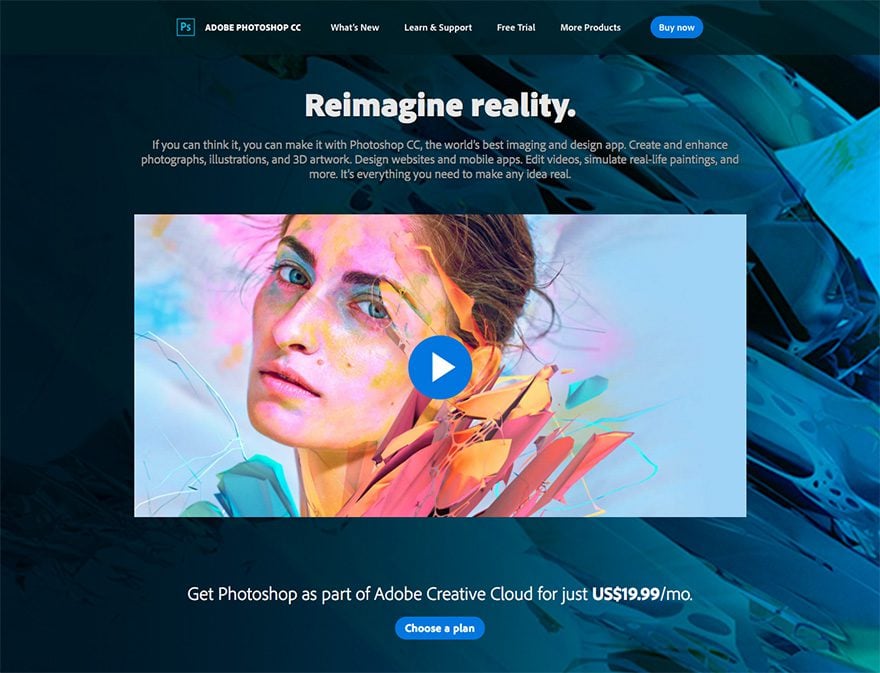 Over the years, Photoshop's intended use expanded and nowadays the software is used by different types of creatives and hobbyists, alike. It's not only used to edit photos, but also to create animations, digital paintings, 3D art, and more. Given Photoshop's popularity, it's no wonder its name became a verb synonymous with photo editing and manipulation.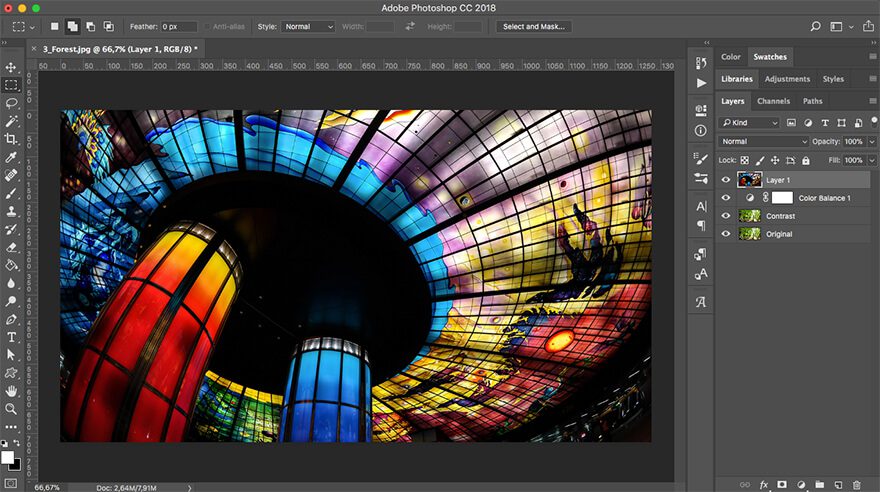 Adobe Photoshop Advantages and Disadvantages
As powerful as it is, Photoshop does have its own set of advantages and disadvantages. Its strengths include:
The ability to work with layers: You can create multiple layers in Photoshop. This means you can apply different adjustments on different layers or edit multiple images within the same document. You can modify each layer independently. So, you can always go back and edit them later. Thanks to this ability, you can blend layers in interesting ways, mask parts of the photo, and more.
The ability to use actions: Actions are a powerful addition to any workflow. You can record several editing steps, save it as an action, and re-apply every time you want to achieve a particular effect. You can combine steps such as resizing an image, applying color adjustments, and adding gradients. The options are limitless.
Control over the smallest details: Since Photoshop is a raster program, every image opened or created in it is comprised of pixels. You can make edits even at the pixel level which allows for pretty powerful manipulations.
New features with each major release: New photo editing features are included with each major release. This includes tools such as content-aware fills, automatic panoramic image stitching, numerous photo filters, and others.
When it comes to photo editing and manipulations, Photoshop does have some disadvantages:
Lack of built-in RAW editing: To edit and manipulate RAW files directly from a camera, you need to use a separate plugin.
Poor image management: If you need to edit a large number of images, Photoshop lacks the ability to batch import, organize, and export the photos. You can work around it with Adobe Bridge to a degree but this seems like a crucial omission for anyone who works with hundreds of photos on a daily basis
Adobe Lightroom
Why was Adobe Lightroom created? As a response to an increase in digital photography and the need to have software with a dedicated set of tools and features. At first glance, Lightroom looks like it shares many similarities with Photoshop.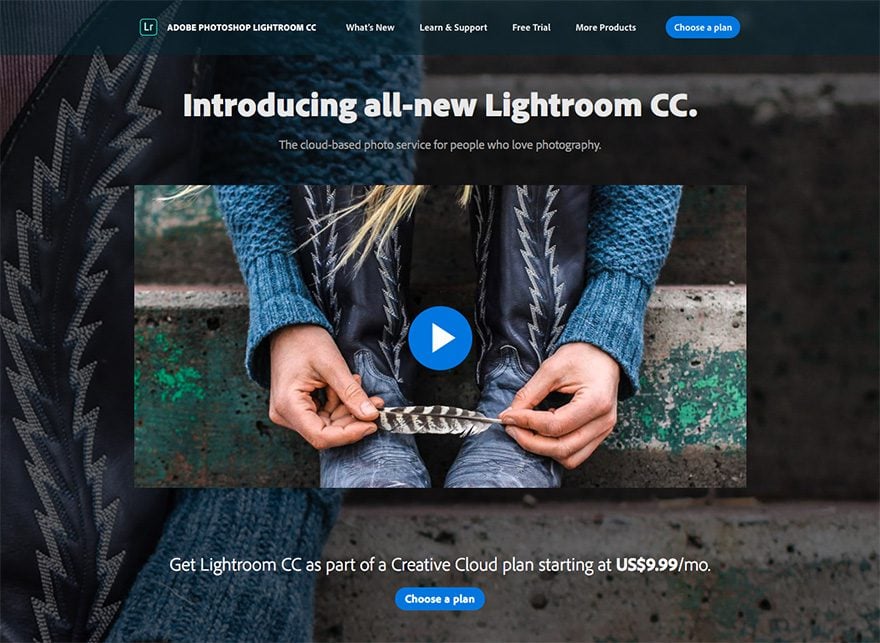 Although Lightroom is considered primarily a photo editor, you can batch import photos, organize them into folders, find them with the help of specific keywords, and export them with ease. One major difference between the two apps is the way they handle file saving.
If you want to manipulate multiple photos with Photoshop, you can either save each photo as a separate PSD file or as one PSD file with multiple layers for different photos. This is helpful if you want to preserve the ability to go back and tweak the changes you made. As a result, the PSD files can often get quite large in size.
With Lightroom, all of your photos are saved in a Lightroom catalog which keeps all the edits you've ever made to a photo. Those edits can be undone at any point in time, even months after you've made edits. The Lightroom catalog keeps a history of all changes made. However, the file size of your Lightroom catalog is a lot smaller than an individual PSD file.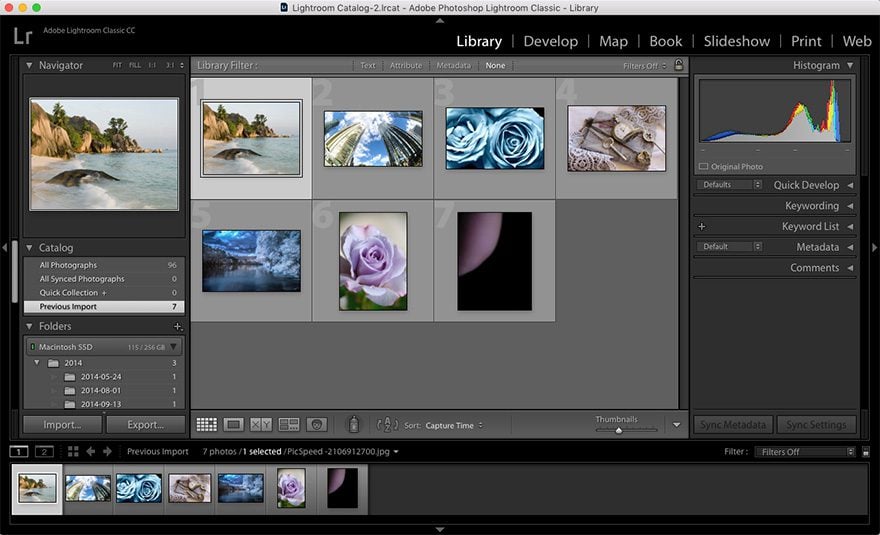 Adobe Lightroom Advantages and Disadvantages
Aside from the ability to organize your photo library, the main advantages of Lightroom include:
Built-in RAW editing: Unlike Photoshop, you don't need a plugin to edit the RAW files from your camera.
Simpler and faster way to edit photos: Lightroom doesn't have as many tools and features as its big brother Photoshop, which makes it simpler to use and faster when it comes to doing simple edits on hundreds of photos.
A large number of presets: Similarly to Actions in Photoshop, Lightroom includes a set of basic presets that control exposure, contrast, white balance, and more that can be applied to photos with a click of a mouse. There is also a large selection of presets available online.
When it comes to disadvantages, Lightroom falls short for creating raster images or creating vector shapes. Other cons include:
No advanced editing tools: Most of the editing functions you're used to seeing in Photoshop aren't included. If you need heavy image editing, Photoshop is a much better choice.
No layers: While layers are one of Photoshop's most powerful features, they are non-existent in Lightroom. If you want to use blending modes, you'll have to export your image to Photoshop and then import it back to Lightroom to continue editing it.
Adobe Photoshop or Lightroom: Which One Should You Choose?
If you're a web designer, you're probably wondering which tool you should choose. The answer, of course, will largely depend on how often you need to edit photos and what type of editing is needed. Personal preferences come into play as well. However, let's take a look at the similarities and differences between the two and some use cases for each of these apps.
Similarities and Differences Between Photoshop and Lightroom
Both Photoshop and Lightroom can edit and manipulate photos, however, there are some similarities and differences between the two.
The main similarities include:
You can tweak and enhance photos using both apps.
Both apps can handle different formats such as JPEG, PNG, and TIFF as well as RAW.
You can find basic editing tools like cropping, white balance, lens distortion, curves, healing, and others.
Both apps include various photo filters.
Differences include:
Editing tools. Photoshop undoubtedly has more tools that allow you to perform more complex edits. These include brushes, blending modes, more filters, and others.
Workflow. When it comes to importing, organizing, sharing, getting photos ready for print, and exporting them, Lightroom is a definite winner. It allows for a certain level of automation. This should always be welcome if you don't want to spend hours editing hundreds of photos.
When to Use Photoshop
Photoshop is a great choice if you need to do complex editing such as removing unwanted objects from an image, any compositing and blending, editing images with masks, and so forth. In other words, if you want complete control over your photos and the finished result, use Photoshop. For instance, you can add gradients and text to social media or blog post images. Combining photos together or removing objects from photos before using them are also examples.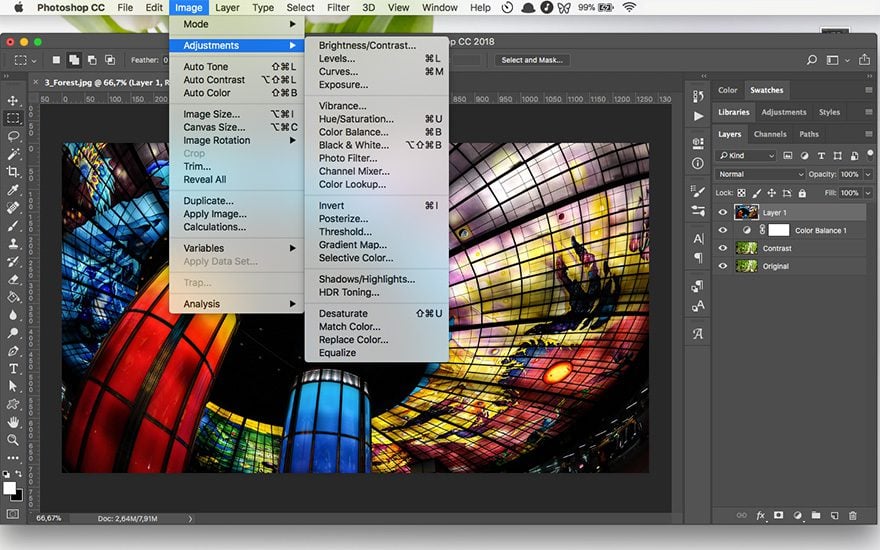 When to Use Lightroom
Lightroom, on the other hand, allows you to process a large number of photos a lot faster than Photoshop. Thanks to presets, you can apply the same adjustments to each photo and have a consistent look. Not to mention, a consistent workflow. Let's say you want to achieve consistency between product images for an online store. You can adjust brightness, exposure, saturation, and other settings on photos all at once.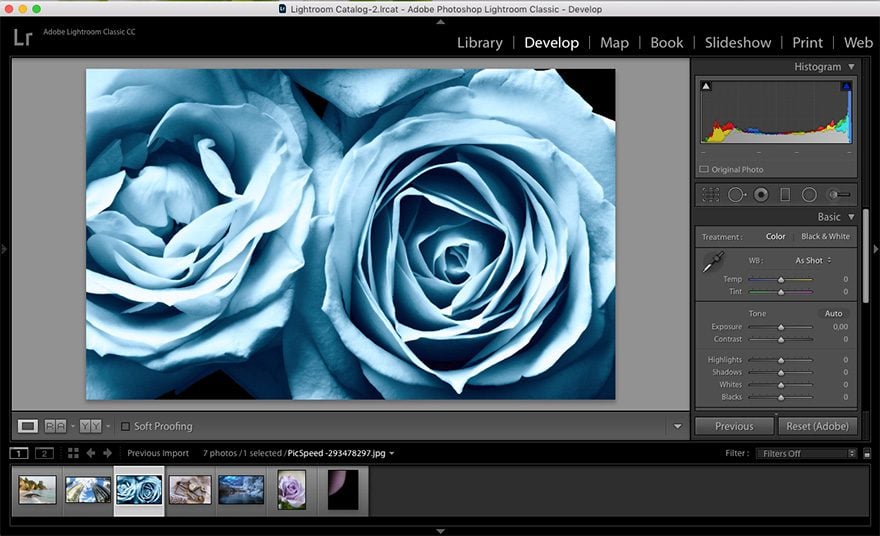 Final Thoughts
Both Lightroom and Photoshop are powerful tools when it comes to editing photos. Even though you might be more used to working with Photoshop, you can always try adding Lightroom to your workflow. Especially, when you need to do smaller tweaks to several photos at once. With Adobe's pricing model, there is no reason not to try it and see if it fits your needs.
Will you try Lightroom? Leave us your thoughts in the comments below!
Article thumbnail image by Ivan Lukyanchuk / shutterstock.com
Disclosure: If you purchase something after clicking links in the post, we may receive a commission. This helps us keep the free content and great resources flowing. Thank you for the support!