Typography is a fundamental element of design. Whether you're creating print materials, designing websites from scratch, or working with WordPress and themes–understanding the basics will take you a long way. That's why in today's post I've compiled fifteen essential typography books that will help anyone from design novice to expert improve their craft.
15 Essential Typography Books to Improve Your Design Craft
1. The Elements of Typographic Style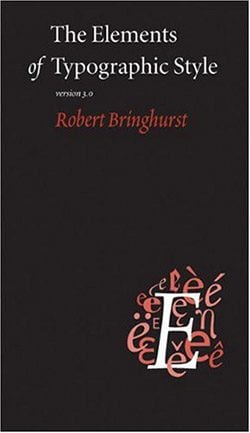 This book is the ultimate handbook for graphic artists by poet and typographer Robert Bringhurst. This style guide combines the practical, theoretical, and historical to create a resource that any designer will find useful.
2. An Essay on Typography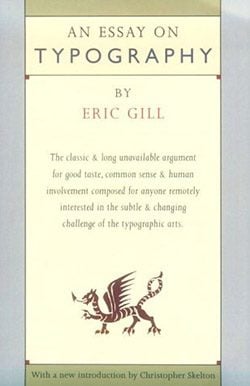 First published in 1931 this timeless essay on typography is an absolute essential for any designer working in print or on the web. It's author, Eric Gill, was born in 1882 and became a letter carving craftsman. This book contains his hard-won wisdom on the topics of typography and design.
3. Thinking with Type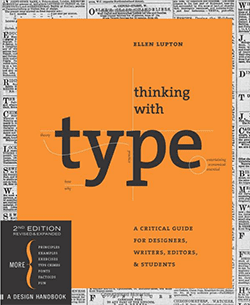 Design is all about the choices you make with the space and elements you've got to work with. Thinking with Type by author Ellen Lupton is a book for everyone who works with words and layouts. Teaching you to think in terms of typographic design. A must have for any designer's library.
4. Typographie: A Manual of Design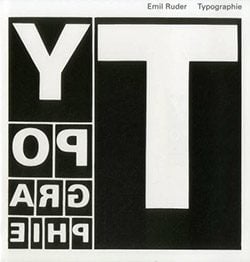 Author Email Ruder's Typographie: A Manual of Design (now in its sixth printing) is considered a timeless textbook of design from which generations of designers have learned their fundamentals. If you're looking to get just a small number of books on this list, this should probably be one of them.
5. Type Team: Perfect Typeface Combinations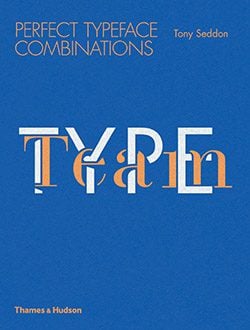 One of the most consistent and tricky problems a designer must confront is pairing typefaces. In this book by author Tony Seddon provides the techniques designers need in order to get the right type combination every time.
6. I Wonder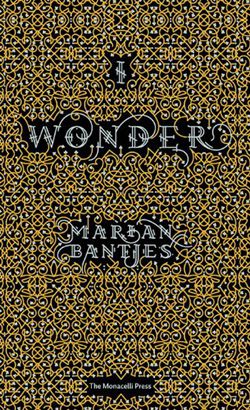 In this book author Marian Bantjes writes and illuminates an insightful collection of observations on visual culture and design. In doing so providing a resource whose very execution teaches just as much as the content itself.
7. Just My Type: A Book About Fonts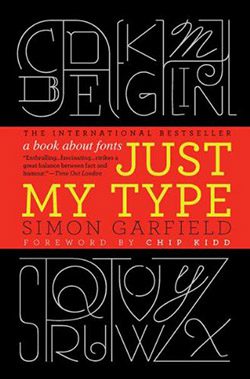 This typography book goes beyond the merely historical, technical, or even stylistic to examine an interesting and introspective question: what does my favorite font say about me? A great book for gaining design knowledge while also achieving greater self-awareness. This could also help you better match client personalities to a typography that best expresses their brand.
8. Scripts: Elegant Letting from Design's Golden Age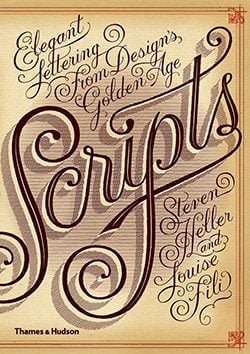 In this book author Steven Heller showcases typefaces that resemble handwriting from the nineteenth to mid-twentieth century. Or what he calls Design's Golden Age of Script Typography. This book is a great resource for scripts that range from classic to eccentric.
9. Type: A Visual History of Typefaces & Graphic Styles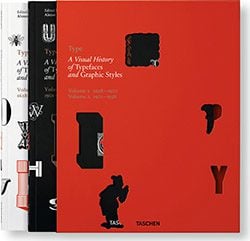 This two volume set from Taschen by author Alston W. Purvis is a brilliant history of typefaces and graphical styles ranging from 1628 to 1938. I personally own these books so I can vouch for how amazing these volumes are. One of my favorite features is the keycards that come with each book to give you access to 2,400 high-resolution scans of type specimens.
10. The Evolution of Type: A Graphic Guide to 100 Landmark Typefaces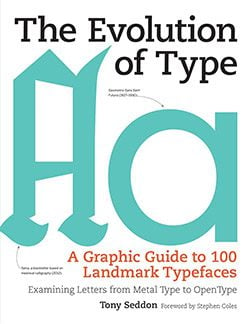 Author Tony Seddon examines one hundred landmark typographies to show how type has changed over time. This is a great resource for anyone who wants the ability to understand what dates a typographic choice in design.
11. 365 Typo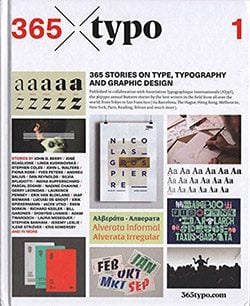 This book provides a broad perspective on the current state of Typography (published in 2015) through 365 stories about type, typography, and graphic design. All contributed by one hundred members of the international design community.
12. New Perspectives in Typography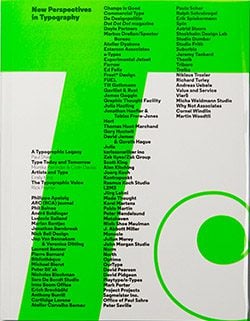 This survey of typographic design showcases the thoughts and work of over one hundred contemporary designers. It includes both essays, images, and inspiration to help push your typographical boundaries.
13. Typography Sketchboooks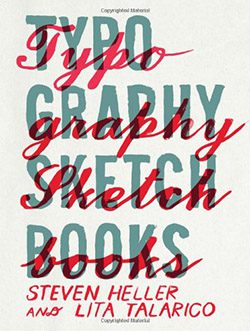 Edited by Steven Heller and Talarico Lita, this book provides you a rare glimpse into the minds of designers who create typefaces. A great source of both inspiration and instruction.
14. In Progress: See Inside a Lettering Artist's Sketchbook and Process, from Pencil to Vector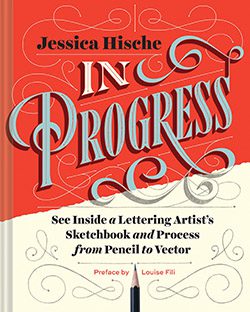 In this book author and artist Jessica Hische treats readers to a behind the scenes look at her hand-lettering process from pencil to vector. This particular strain of typography craft may not be for everyone, but for those who possess or develop the knack it can go a long way towards elevating the quality and uniqueness of your designs.
15. Drop Caps: 100 Postcards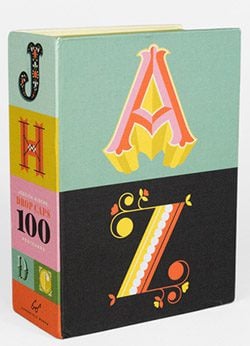 This fun book is by the same author and artist as In Progress above; Jessica Hische. In addition to showcasing some stellar examples of hand-drawn lettering it also doubles as one hundred literal postcards that you can actually use. Paired with her other book it can function as a wellspring of inspiration as well as fun little mailers to send out to clients or colleagues.
Here's to Becoming Better Designers!
With products like Divi we've made it technically possible for anyone to create stunning WordPress websites. But regardless of how much of the developmental heavy lifting we remove via our builder, we can't package good design taste or skill in a product. That remains something everyone still needs to learn for themselves. But we can help!
That's why one of my goals for the Elegant Themes blog moving forward is that in addition to being one of the best WordPress resources on the web, that it also become one of the best design resources on the web too. Posts like this one, our recent post on web design books, and many more to come should help us all improve our design craft in the months and years ahead.
Are there other areas of design you'd like to improve in? Let us know in the comments below!
Thumbnail image via Epifantsev // shutterstock.com