Collage maker tools enable you to produce beautiful visual creations, displaying a montage of photos or graphics in one image. You can easily add effects, filters, text, and lots more, to produce stunning collages in no time at all. These stand out pics can be used all over the web to promote your website, attract viewers, and upgrade to your content.
One way to use these collages is as hero images or as a creative page element on your website. Instead of using just one image, a collage can grab your audience's attention and make an impact. Highlight your portfolio or display products from your store, mixing your best images together in an attractive and eye-catching way. Or upload a collage on social media, retelling a photo story to your visitors, and encouraging shares.
The Best Collage Maker Tools Available Today
With endless possibilities provided by the best collage maker tools, if you're not using one already it's time to get started. Let's now have a look at some top collage makers to help you start creating fun visual elements for your WordPress website and elsewhere.
1) PicMonkey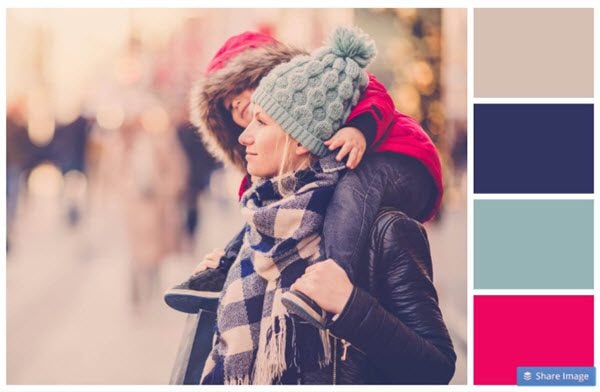 PicMonkey is a premium photo editing service that includes an awesome collage maker. Its extensive features will help you create the right type of collage for your project. With 40+ project templates, whether you're making a birthday card, a Facebook cover, or the images for a blog post, PicMonkey has it covered. The PicMonkey text tool offers unlimited font options, enabling you to create a collage with beautiful graphic overlays.
Key Features:
Collage Templates
Customizable Grid Layouts
Add Text and Graphics
Extensive Filters and Effects
Easy to Edit in the Collage Cell
Price: from $3.99 a month | More Information
2) Fotor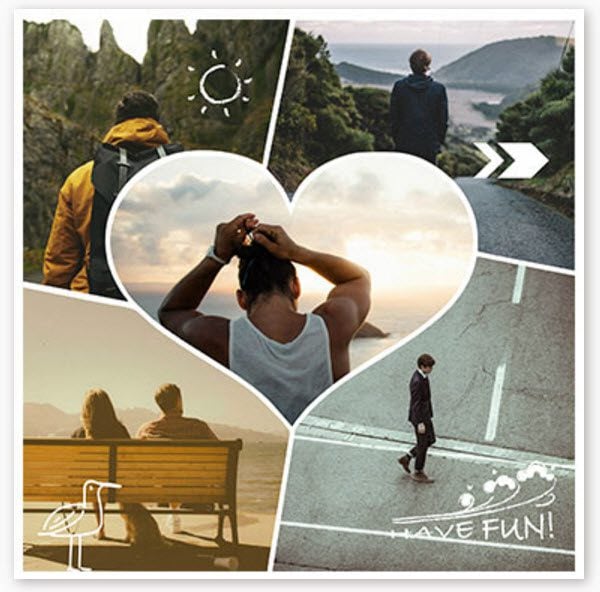 Fotor is an impressive free tool. As well as a collage maker, the Foto platform provides a photo editor, photo effects, stickers, and text, allowing you to create interesting and professional images. Foto offers hundreds of photo collage templates and various styles. From classic chic to an artistic or funky collage, there is something to suit everyone. A photo stitching tool also lets you stitch multiple photos together vertically or horizontally.
Key Features:
Hundreds of Collage Templates
Photo Stitching
Photo Editor
Effects and Stickers
Text Overlay
Price: Free | More Information
3) BeFunky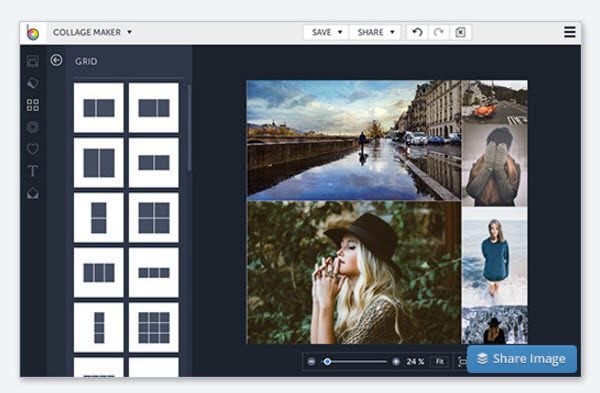 BeFunky is a photo editing and graphic design tool, which enables you to produce captivating designs and photographs. Consisting of a photo editor, collage maker and designer, this is the complete package. Extremely easy to use, BeFunky can create a stunning collage automatically. Alternatively, you can select from a variety of fully customizable layouts. Collages can also be enhanced with numerous effects, backgrounds, patterns and text, as well as lots more to choose from.
Key Features:
Automatic Collage Creation
Selection of Fully Customizable Layouts
Pinterest and Facebook Layouts Available
Extensive Effects
Free and Premium Plan Offered
Price: Free / Premium Plan from $2.91 a month | More Information
4) Layout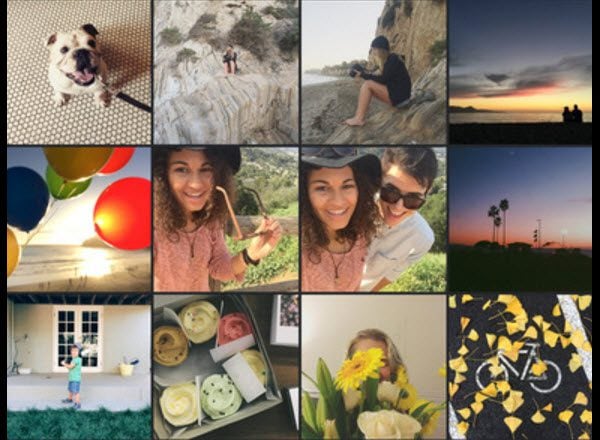 Layout from Instagram is a free photo collage app that lets you create multi-photo images. Use Layout to create spontaneous visual storyboards of your adventures that can be shared on social media. Quick and easy to create, custom layouts are provided so all you need to do is drag and drop your images. For the more creative amongst us, Layout allows you to flip and rotate your photos to produce eye-catching arrangements, as well as add filters and effects. Once finished, collages are immediately available to share online.
Key Features:
Custom Layouts
Generates Previews
Faces Option
Filters and Effects
Photo Booth
Price: Free | More Information
5) Canva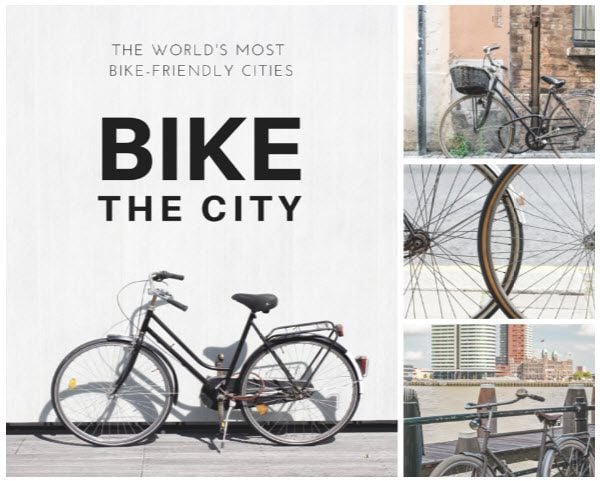 Cava is an all round graphic design platform, containing a large collection of tools and options. Although free to use, premium options can be added to suit individual needs. Canva's impressively simple collage maker is free to use and will let you create stunningly beautiful collages in a matter of minutes.
Canva provides over 100 layouts for you to choose from. You can use your own images, or choose from Canva's own stock photos, ensuring you'll never be short of inspiration or content for a new collage. A wide assortment of customizations are also available, including changing the font and background, adjusting brightness and color, and adding effects using custom filters.
Key Features:
100+ Layouts
Extensive Customizations
Select Stock Images or Your Own
Professional Photo Editing
Publish for Print or Web
Price: Free | More Information
6) PicsArt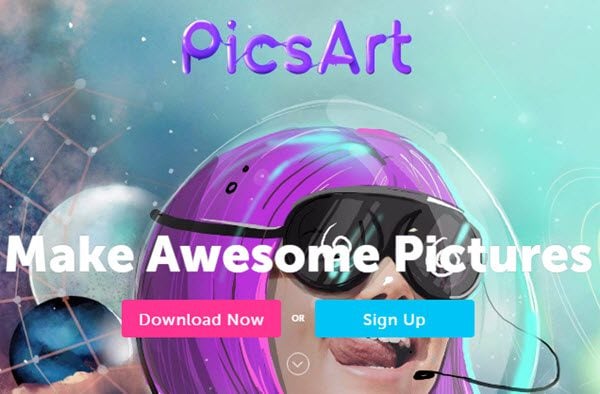 PicsArt is a photo editing app which contains a collage maker. Encouraging users to go 'beyond the filter', PicsArt wants to help you to be truly creative. PicsArt includes a camera, hundreds of photo editing features, customizable filters, text options and lots more. With its drag-and-drop collage maker, you can quickly produce a medley of original collages.
Key Features:
Photo Editing
Digital Drawing Suite
Extensive Tutorials
Creative PicsArt Community
Available in 20 Languages
Price: Free | More Information
7) Pixlr Express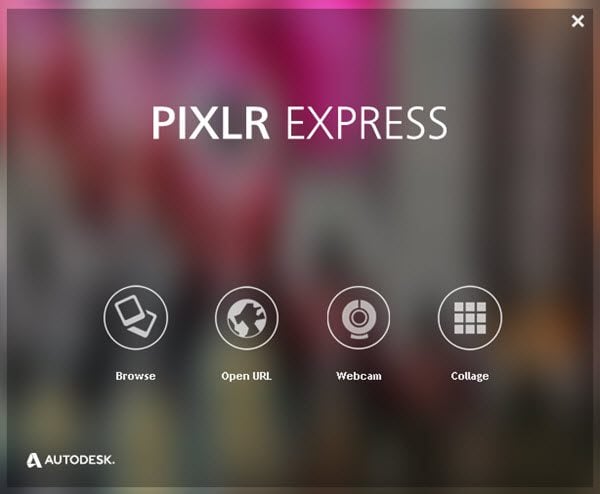 Pixlr Express is an easy to use photo editor and collage maker, available as an app or web version. This tools contains a range of features including a selection of layouts, effects, overlays, borders, and stickers. Images can be edited individually, or the collage can be worked on as a whole. This collage maker is a straightforward tool, that will help you create fun and interesting images.
Key Features:
Selection of Layouts
Photo Editing
Stickers
Text Types and Borders
Effects and Overlays
Price: Free | More Information
8) Ribbet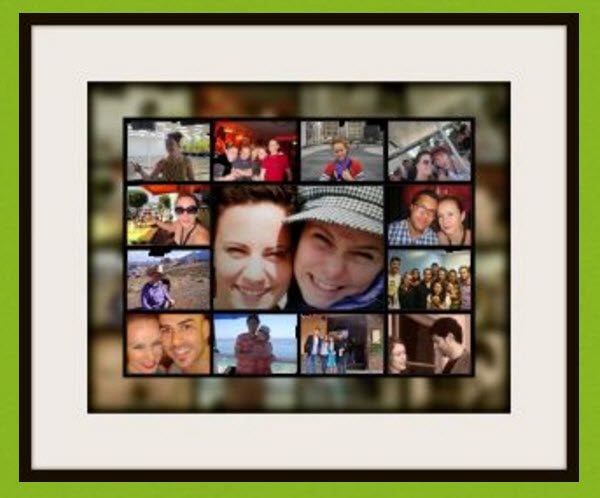 Ribbet is an online photo editing tool and collage maker. Although Ribbet is free to use, many of the advanced features are only available on the premium plan. Choose from over 50 collage layouts and use photos from Facebook, Flicker, the Ribbet library, or your own uploads. You can edit your collage with filters, effects, stickers, frames, and captions. Once finished, collages can be shared on social media, or downloaded for use elsewhere.
Key Features:
50+ Layouts
Select Photos from Facebook and Flickr
Photo Editing
Ribbet Library
Share Directly on Facebook and Flickr
Price: Free / Premium Plan $29.95 per year | More Information
9) Video Collage Maker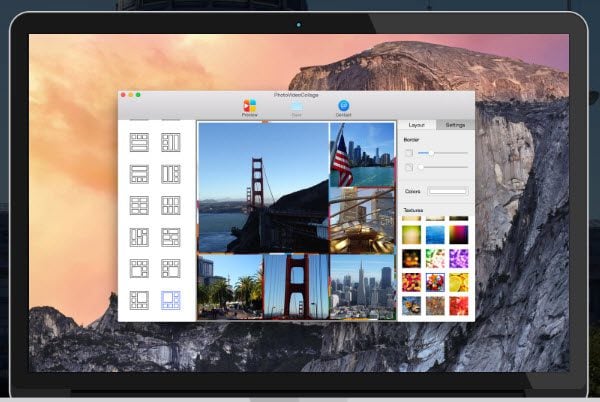 One of my personal favorites, Video Collage Maker is an app that enables you to create beautiful and engaging photo and video collages. Not only can you add your favorite photos and videos, but you can also mix music, creating a soundtrack for your interactive collages.
Extremely easy to use, simply drag and drop photos and videos, then edit the videos to play segments of your choosing. Videos can be played simultaneously or sequentially, and borders, colors, and textures can be added or altered. The end result is a stunning array of images and videos.
Key Features:
Create Collages from Photos, Video, and Music
Multiple Layouts
Add and Alter Frames, Color, and Texture
Video Editing
Mix the Soundtrack with Audio Controls
Price: iPhone Free / Mac $9.99 | More Information
10) Google Photos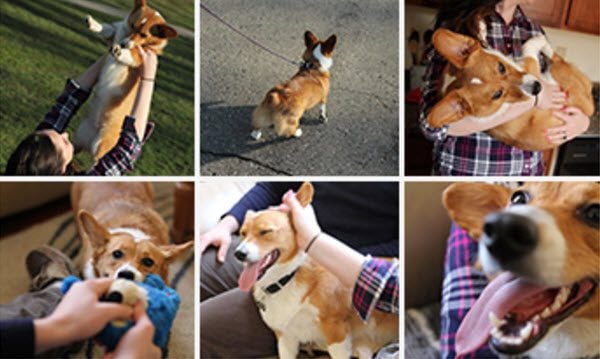 Google Photos is a free photo storage, organizer, and editor tool. If used correctly, it can become the one and only home for all your photos. Automatically organized, and easily searchable, finding and edit your content with Google Photos is straightforward. Crop, add filters, and importantly, create collages with this tool.
Collages are automatically created once you have selected the pictures. Although there is little control over the layout and order of pictures, adjustments and filters can be made and added. Collages can then be quickly shared with friends or on social media. Google Photos is a great option for those looking for a simple and very helpful photo solution.
Key Features:
Organise and Store all Your Photos in One Place
Photo Editing
Automatic Collage Creation
Add Color Filters
Easily Share on Social Media
Price: Free | More Information
11) Picture Collage Maker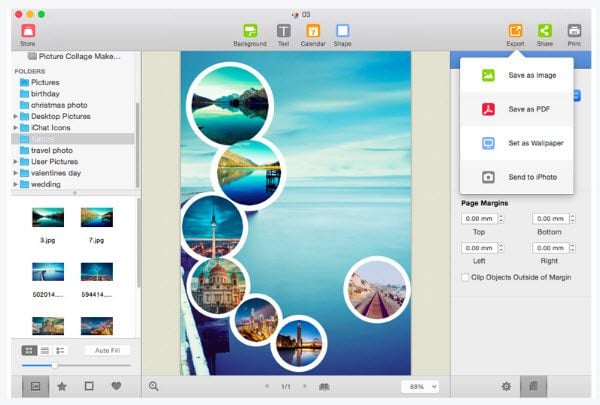 Picture Collage Maker for Mac by Pearl Mountain will enable you to turn your digital photos into stunning photo collages. Quick and easy to use, Picture Collage Maker allows for limitless creativity, leaving you with unique images. 140+ deluxe templates are provided, as well as numerous features like 180+ backgrounds, 140+ frames, 730+ clipart and 80+ masks. With Picture Collage Maker you can create collages for all occasions and have fun whilst you are doing it with its extensive customization and editing tools.
Key Features:
Suitable for all Levels of Experience
Import Photos from iPhoto, Aperture, Lightroom, etc
140+ Templates
Photo Effects and Filters
Export and Share your Collage Anywhere
Price: Free / Premium Plan $39.90 | More Information
12) Shape Collage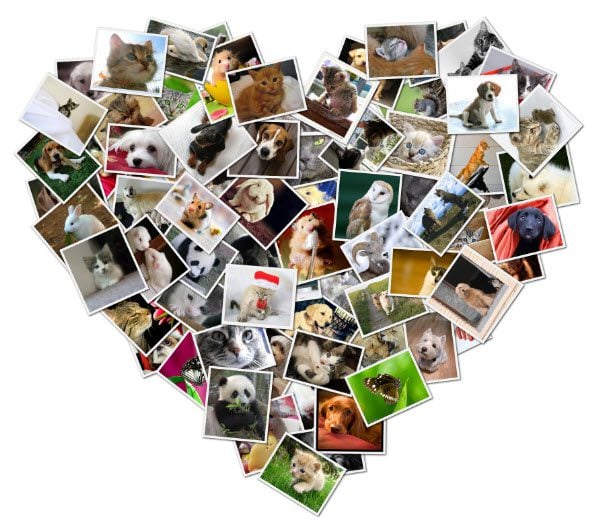 Shape collage is a really fun quirky collage maker, that produces collages in different shapes. Use custom shapes, like hearts, circles, and letters, or draw your own picture. Then Shape Collage automatically places photos within the selected shape. The collage can be edited as a whole, or if you want to edit individual photos, export the collage into Photoshop. Use Shape Collage if you are looking to create a beautiful collage in the shape of your choosing.
Key Features:
Fast and Easy to Use
Create Collages in Any Shape or Form
Photos are Automatically Placed
Edit Color and Border
Save as JPEG, PNG or Photoshop PSD
Price: Free / iOS $1.99 | More Information
13) Picture2Life

Picture2Life is a powerful online photo editor, that will enable you to collage, edit, animate, and share your pictures. The easy to use collage maker features 20 fully customizable templates for you to choose from. Photos can be dragged and dropped from your desktop. They can also be sourced from Flickr, Facebook, Photobucket, or other online photo sharing services. Once finished, collages can be published and shared all over the web.
Key Features:
20 Customizable Templates
Over 200 Different Styles and Layouts
Access Photo Sharing Services
Drag and Drop Photos
Easy Publishing and Downloading
Price: Free | More Information
14) Capcam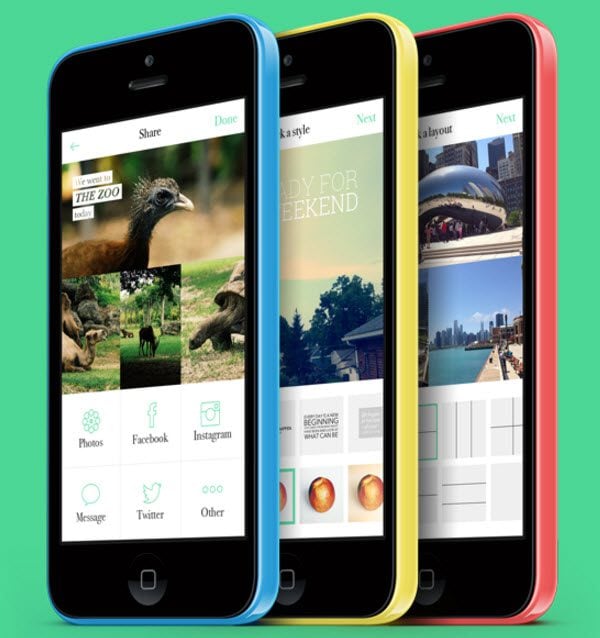 Capcam is a photo collage and caption app. A great way to create and share stories through pictures, Capcam is easy to use and produces beautiful collages. Creatively edit and crop photos, stylize with filters, and share your thoughts with text. Share your collages on social media, or use them on your website to upgrade your conftent.
Key Features:
Creative Filters
Crop and Place Photos
Focus and Exposure
Add Captions
Share Collages to Social Media
Price: $0.99 | More Information
15) PhotoJoiner
PhotoJoiner is an online photo tool, enabling you to join photos together, create a collage, or generate a meme. Drag and drop photos to produce a beautiful collage, then add text, change size and color, borders, and lots more. A Facebook Cover Maker also offers a wide assortment of pre-built templates that match Facebook's cover photo size. Modern and simple, PhotoJoiner will help you display your photos in style.
Key Features:
Pre-Built Templates
Add Text
Alter Color, Size, and Borders
Facebook Cover Maker
Simple and Straightforward to Use
Price: Free | More Information
Final Thoughts
Collage maker tools are fun to use and can help you create some amazing visual content for your website. Your needs and experience will play a role in choosing a collage maker, as well as ease of use and the effects and extras that are offered. Once you have made a selection, sit back and enjoy creating.
Which collage maker will you choose? Please share in the comments below.
Article thumbnail image by Kudryashka / shutterstock.com