Hypothetically, you might type in "local farmer's market." The results amazingly come up legitimately local, all being within just a few miles of you, and you didn't even have to tell Google where you were. It just knew.
Think about that, y'all: Google just knew.
You give away so much information about yourselves on a daily basis (knowingly or not) that the security risks may barely even enter your heads, if they do at all. As WordPress users (and administrators, designers, and developers), you can add security to your workflow by finding the best VPN for your needs. Virtual private networks keep your data and internet traffic secure, so make sure you use one whenever you're logged into WP (or on the internet at all, really).
What is a VPN?
A VPN encrypts all of the data going to and from your computer, it can give you total anonymity and security online. Even if you've put in a wi-fi password, you're not as secure as a VPN can make you. Not only is VPN encryption beefier than typical wi-fi locks, secured networks don't prevent location sniffing or protect you from undesirables connected to the same network as you from spying on your personal information. (I mean, they got that password from the barista, too, remember.)
VPNs work by taking the data your computer sends out, encrypts it, and then routes it through the VPN's servers. The VPN makes all of the requests on your behalf, sending any data you wanted to access back to you. But since it comes through their servers, it's encrypted, too.
Encrypted Data
So instead of seeing an email that says, "Hi, mom! I need money, and my bank account number is…", anyone who manages to intercept your data would see the message as gobbledygook.
EnCt2371e9eb9e5729dedaf3137a9d9c640f5cea6d9b5371e9eb9e5729dedaf3137a98J56qIjtcwN
7HA4delowDeS/tc9Rj97B/eYNI9s/WkkEw57heVJGJoTnz2uhFaBAdvnHWQnKMPCjfW+8Gt3n8zEdtVr
GIwEmS
Unless they specifically have the key to that code, it would take more time than your bank account is worth to crack it. So your piles of money are safe.
Location Services
Additionally, because the VPN's servers are the only place your data goes to or comes from, your data can look like it's coming from anywhere. If you're in South Africa, and you want to watch US Netflix or buy from Amazon.ca, just route your data through a US or Canadian server, respectively. Your data will be coming from those countries to the destination servers, making it appear to everyone involved that you're there, too. Even when you're not.
All this keeps hackers, malware, trojans, worms, cryptocurrency miners, and general miscreants far away from you, which keeps all your information (including WordPress files and data and logins) safe and sound.
It's a complicated process, really, but from the user's perspective, VPNs are an easy and (usually) affordable way to keep things locked down. You have a lot of choices, though, when shopping for one, and each one has a lot of options to sort through.
Private Internet Access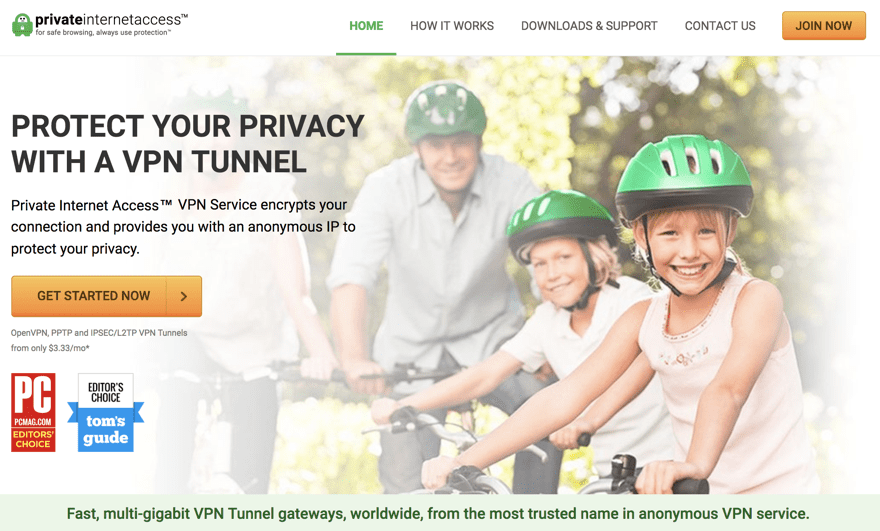 Always among the top names in VPN services, PIA is a pretty solid choice. You get 5 devices connected at once (which includes phones via their app), unlimited encrypted bandwidth, peer-to-peer connections allowed, wifi encryption, and no traffic logs (meaning they don't even keep a record of your activity).
Prices start around $7 USD a month, but PIA discounts their annual plans a lot. All said, PIA is a decent, no-frills, mainstream VPN.
IPVanish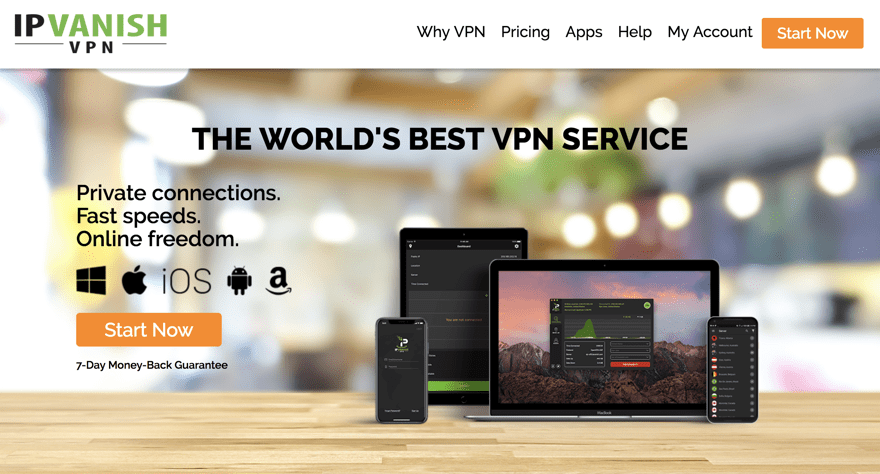 No logs, super fast connections, and over 500 VPN servers across their network, IPVanish is a high-end VPN for people who want top-notch service for a top-notch price. It's not a discounted, mainstream VPN like PIA, but IPV puts their money where their mouth is and gives you exactly what you pay for.
It's easy to use and set up, and honestly, it is is one of the highest-performing VPNs out there.
ExpressVPN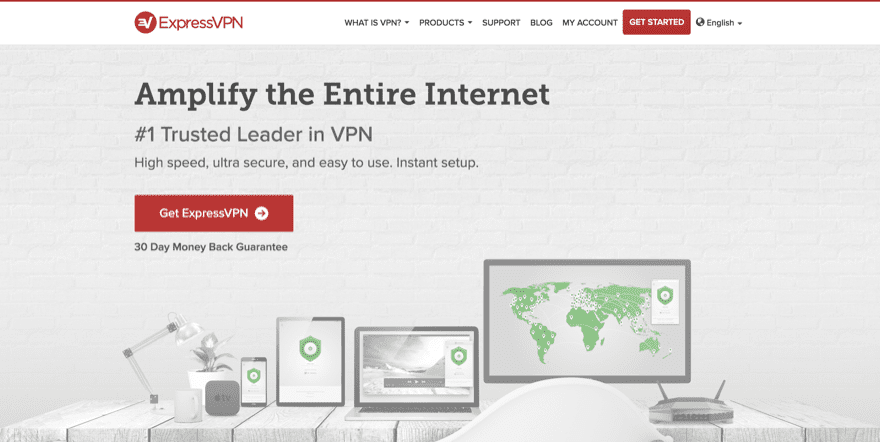 Bragging about using the same encryption standards as the NSA, CIA, and FBI, ExpressVPN has rocketed to the forefront of VPN offerings over the past few years.
Whereas some VPN providers claim not to keep logs, but do (hi there, Hotspot Shield), ExpressVPN has proven time and again they don't. They've earned their users' trust in the best way possible: being trustworthy, which means a lot to a lot of people.
Mega-fast speeds and worldwide access to P2P networks as well as video sites like Hulu and Netflix (traffic from which some VPNs can't handle for legal and logistical reasons). They have spread their ~200 network servers across 90+ countries.
You will pay for what you get here, too. You should be pleasantly surprised at the service from ExpressVPN.
NordVPN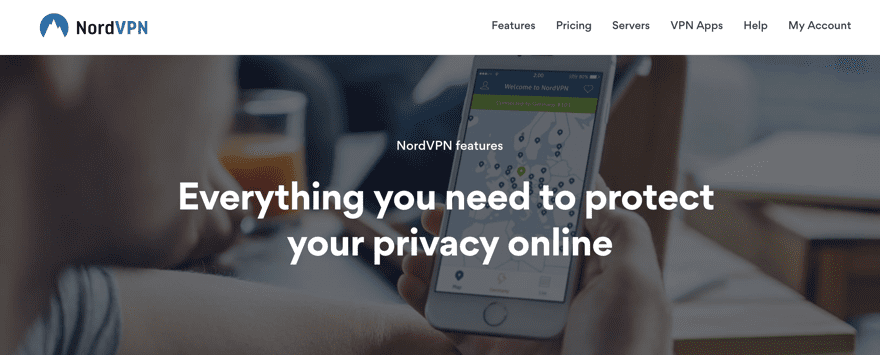 If you don't trust normal encryption, NordVPN may be for you. They offer you double encryption by encrypting the already-encrypted traffic before sending it out into the world. If that's important to you, this may be the best VPN you can find.
Aside from crazy data security protocols, NordVPN has over 1,000 servers across the world (in 60+ countries) and has a neato kill-switch feature that prevents any internet traffic at all when the connection drops out.
While many WordPress users may not be in the main demo for that, it's a literal life saver for people in high-risk areas of the world. (VPNs are illegal in some places.) I think that alone is enough to rank Nord as a contender for the best VPN.
VyprVPN

VyprVPN is consistently high in speed tests among VPNs, and the company that makes it is known for advocating for open internet policy. For many WordPress users, that alone may make it their choice for best VPN.
They offer mobile apps, the ability to unblock Netflix (for when you just can't WordPress a minute longer), and their Chameleon tech even lets you scoot past VPN blockers (if your employer or public internet access doesn't allow them).
Just keep in mind that they do keep some logs according to their privacy policy, so if you're looking for hardcore, life-saving protection, VyprVPN isn't that, though ordinary WordPressers will find a lot to like.
Plus there's a free trial, and not all VPNs do that. If you're on the fence, you have no reason not to give it a shot.
TorGuard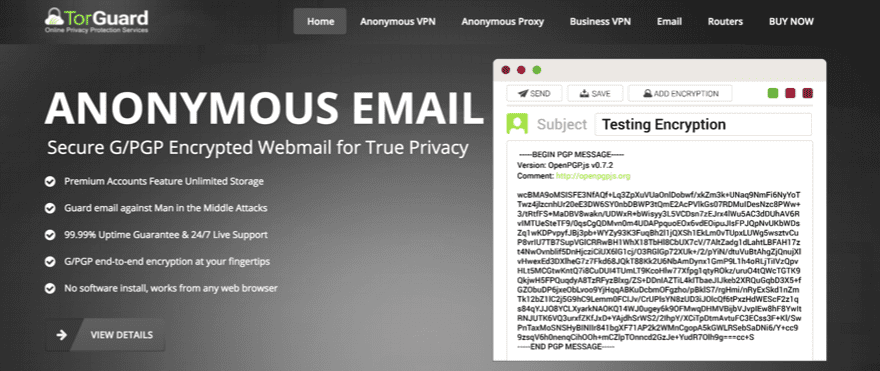 TorGuard is good stuff. Fast, reliable, no logs, and tons of options and packages that you can tailor to whatever level of security and privacy you need. Including up to 5 connections, servers in 50+ countries, and really stellar customer support.
A big bonus to TorGuard is their business VPN service, which is ideal for folks at larger firms that really need some security for their WordPress installs.
TorGuard also bypasses DPI (deep packet inspection) tracking. (Meaning that you can use them in restricted locations and countries.)
CyberGhost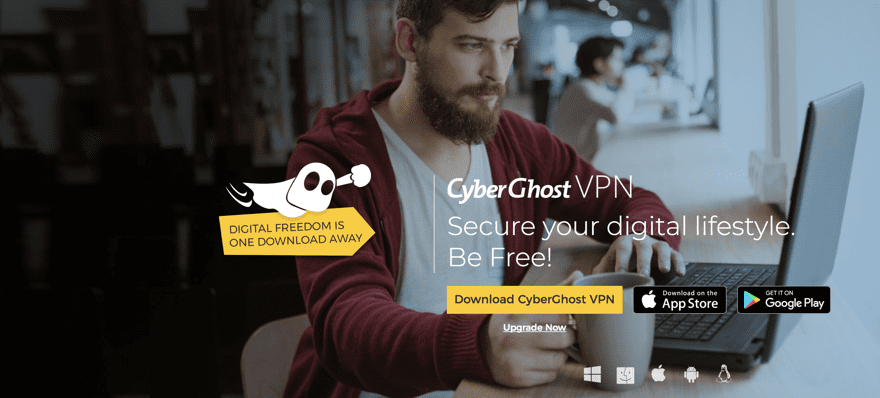 CyberGhost went all in on branding and how they let you jaunt around the internet unseen, and I love it.
In technical terms — you know, what really matters — they're good, too. Aiming themselves at the non-IT folks out there, they work on making sure that you know what your VPN is for, how to use it, and what you need from it.
They have (at the moment of this writing) 1,262 servers online routing 50.07 gigabits per second of traffic. That's a pretty good number. What I really appreciate is their openness regarding their servers and traffic. You can check it out and see the overview of where each server is, how many folks are connected, etc.
They also have a no-logging policy, too, which should let you rest easy.
Is There A Best VPN for WordPress?
No, not really. Every agency and user is different, and you all have different security needs. There are enough VPNs out there that can meet them, but it may take some trial and error to find exactly the right fit.
Whether your idea of the best VPN service is one that lets you unblock Netflix so you can binge while you work, one that lets you bypass DPI tracking, one that keeps absolutely zero logs, or one that has the blazing fast download speeds and ridiculous layers of encryption, one of these will be a fit.
What feature do you need in a VPN over anything else?
Article featured image by Macrovector / shutterstock.com